How to organize a bar cart – 7 steps for an efficient, tidy and aesthetically pleasing drinks' trolley
Want your bar cart to reflect your personal style and needs? Well, here's how to organize it to achieve just that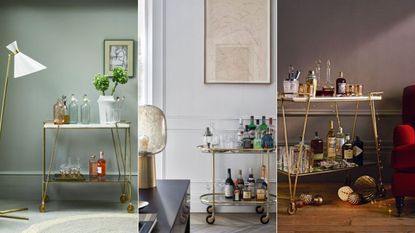 (Image credit: Dulux / Future)
Sign up to the Homes & Gardens newsletter
Decor Ideas. Project Inspiration. Expert Advice. Delivered to your inbox.
Thank you for signing up to Homes & Gardens. You will receive a verification email shortly.
There was a problem. Please refresh the page and try again.
If you are regularly entertaining, a bar cart is the perfect fun and functional way to keep guests well catered for. But if it's not well organized it can become tricky to keep your bar cart working smoothly, which will ultimately compromise how it looks.
In prioritizing accessibility, visual appeal and categorization, your bar cart should stay looking neat, purposeful and elegant.
You can keep your bar cart ideas organized and efficient in these 7 simple steps from experts.
How to organize a bar cart
Organizing a bar cart is all about a thoughtful combination of aesthetics, convenience and practicality, ensuring it not only serves its purpose effectively, but also acts as a stylish centerpiece in your living, kitchen or dining space. As with all home bar ideas, the easiest way to get started is by ensuring you have plenty of clever storage ideas.
1. Choose the right bar cart
First and foremost you should choose the right bar cart for you, since it's always easier to have a bar cart organized the way you want when it can accommodate your needs. Your bar cart should suit not just your personal style, but your drink choices, and the space you have available.
Consider different features you may need for your bar cart, including hanging space for glasses, compartments for utensils and garnishes, and space for different liquors, mixers and glasses. The best bar carts should have wheels, too, to make drink serving easier.
In the market for a new bar cart? Some of our favorites are below.
Dimensions: 39.4 x 15.7 x 35.4in
Material: Steel and MDF
Location: Indoor and outdoor
This is the best cart for coffee. Make special use of the 12 mug hooks, syrup racks, and special place for your dish cloths. It's the perfect way to keep all of your coffee gadgets in one chic space.
Dimensions: 31.5 x 15.8 x 37.8in
Material: Iron and MDF
Location: Indoor and outdoor
Every mixologist's dream, this bar cart has three, removable trays and enough capacity for 12 bottles and 10 stem glasses. It's everything you need to uncork your inner bartender.
2. Gather pre-organized bar supplies
Before you can begin to organize a bart cart, you should collect all the necessary bar essentials, including glassware, liquor, mixers, cocktail shakers, bar utensils, garnishes and any accessories you may want.
You can buy mixology sets, such as this smart buy from Amazon, which includes everything you need, all within its own stand; then you just need to sit it neatly on one of your bar cart shelves. Equally, even coasters in their own stand will stay looking neater than those piled individually. We love these marble-look ceramic coasters at Amazon.
You can find a fun variety of glassware for different drinks and occasions such as cocktail glasses, wine glasses, shot glasses and highball glasses. Remember, you don't want to overstock your bar cart because that can lead to it looking messy, so make sure you carefully consider what you actually need and what can be stored elsewhere. So you might have a few budget buys alongside more eye-catching glassware, such as the Helle Mardahl cocktail glass from Net-A-Porter.
When stocking up your bar cart, consider planning the aesthetic you want for it (see step 6). If you want to maintain a consistent color scheme or theme, invest time in finding pieces that tie together these various elements.
3. Categorize and organize functionally
Divide your bar cart into distinct sections. Allocate zones for glassware, liquor, mixers, utensils, garnishes and decorative elements. This categorization will create an organized layout that will be easy to navigate, keeping your bar tidier for longer.
Arrange items that are most frequently used so they can be easily reached and stored. Having these items in an accessible spot will avoid clutter and efficient cocktail preparation.
Utensils: Keep the essential bar and cocktail making tools, such as your shaker, bar spoon, strainer, jigger and muddler somewhere accessible but easy to put away. This can be in a designated compartment, container or on hooks.
Glassware: Glassware should be stored in a visible and easy to access spot such as the top shelf or hanging from racks, since they will always be the first thing you'll need and you want to avoid the hassle of rearranging your bar every time you get your glasses out. Plus, glasses can often be one of the prettiest elements of a bar so you want them on show.
Liquor selection: Be selective about which liquor bottles you display on your cart, since you don't want to overcrowd it. Exhibit your favorite bottles on the cart's middle or bottom shelf. Arrange them aesthetically, considering their various sizes and shapes. Consider arranging them by type of liquor (eg, Aperol, vodka, gin, whiskey, rum). Use the stylist's pyramid technique: keeping the tallest bottles at the back and middle and the shorter ones on the front and sides of the display. You may want to decant some liquor into elegant bottles. We recommend these Hacaroa 2 Pack Heavy Base Glass Liquor Bottles from Amazon.
Garnishes: Use nice bowls or containers for garnishes, and keep them in a designated section. Keeping these in spots that are easy to access and clean is especially important, since they are normally the smallest and messiest part of it a bar. This could be the perfect opportunity to accessorize your bar cart in line with your theme or color choices. You may also want to consider keeping a small cutting board and knife available for cutting fresh garnishes. If possible, you can hang these off your bar cart.
'Bar carts work best when everything is in easy reach,' recommends Nick Valentino, VP of Market Operations of Bellhop. 'This is why I always try to store shorter bottles, glasses, garnishes, and mixing tools on the top and put taller bottles underneath or in side racks where they're still easy to grab while I'm standing. This also makes cleanup much easier. The tippy bottles all go underneath and out of reach, and the dirty glasses and accoutrements can be picked up and bussed.'
Try to arrange items in a balanced manner, by considering height ordering, spacing and visual appeal.
4. Employ stylish containers
Utilizing containers is a great way to organize your bar cart, since it means you can easily categorize and store looser items, keeping your bar cart from getting messy. Small baskets can be ideal for storing bar tools and napkins, ceramic bowls can store garnishes and glass decanters can hold liquor, and elevate the look of your bar.
For condiments, we love this simple but clever ice-cooled condiments container at Amazon, which keeps all your cocktail ingredients fresh, even in a warm room.
5. Utilize vertical space
Using vertical space on your bar by incorporating hooks and racks can be a great way to store glasses, liquor, and even certain utensils to maximize the space while avoiding overcrowding the shelves and adding some visual interest. This is an especially good idea if you have limited space and need a bar cart design that can compact everything you need without it seeming overcrowded.
'Maximizing space is essential. Incorporate tiered trays, hanging racks, and clear containers to make the most of every inch of your bar cart', advises Ben Gold, founder of Recommended Home Buyers.
If you don't have room in your bar, you may want to consider mounted wall shelves above your bar cart to keep glasses.
Ben Gold is the founder of Recommended Home Buyers. He is a design expert with a passion for transforming spaces. Ben has over five years of experience in the home industry. His background in remodeling homes and experience as a real estate investor allows him to approach kitchen design with both creativity and practicality, resulting in stunning and functional spaces.

6. Themes and personal touches
Part of organizing your bar cart is adding personal touches and creating a coherent theme. Choose a style of bar that matches your home décor, and then make sure all the elements of the cart work with this theme. Decorative elements such as a small plant, vintage cocktail books, a chalkboard menu, unique coasters, vintage glassware can all elevate your bar.
Feel free to experiment with various arrangements, decorations and colors until you've settled on a set up that suits you.
Ben Gold says, 'Set a cohesive theme to ensure a visually pleasing arrangement. Be it vintage elegance, modern minimalism, or rustic charm, the theme sets the tone for your bar cart's organization.'
7. Keep it tidy
Once you have found the ideal places for all the items in your bar cart it's only a matter of keeping up its organized appearance by wiping down surfaces, cleaning glassware, restocking supplies and having everything in its designated spot.
FAQs
How to make your bar cart seasonal?
Change the set up of your bar cart according to the season or special occasions by changing the decorations, using festive glassware and stocking up with drinks that fit the season: mulled wine for Christmas and fruity cocktails for summer.
---
Organizing a bar cart should be a creative task that will allow you to incorporate your personal style while maintaining a functional set up. By keeping your bar cart well-stocked, tidy and visually appealing, it can act as a stand out piece in your home décor, optimal for smooth cocktail making and entertaining.
Choose an accessible and convenient place for your bar cart and make sure the messes of drink making are contained in this space that can be easily spotted and cleaned.
Sign up to the Homes & Gardens newsletter
Decor Ideas. Project Inspiration. Expert Advice. Delivered to your inbox.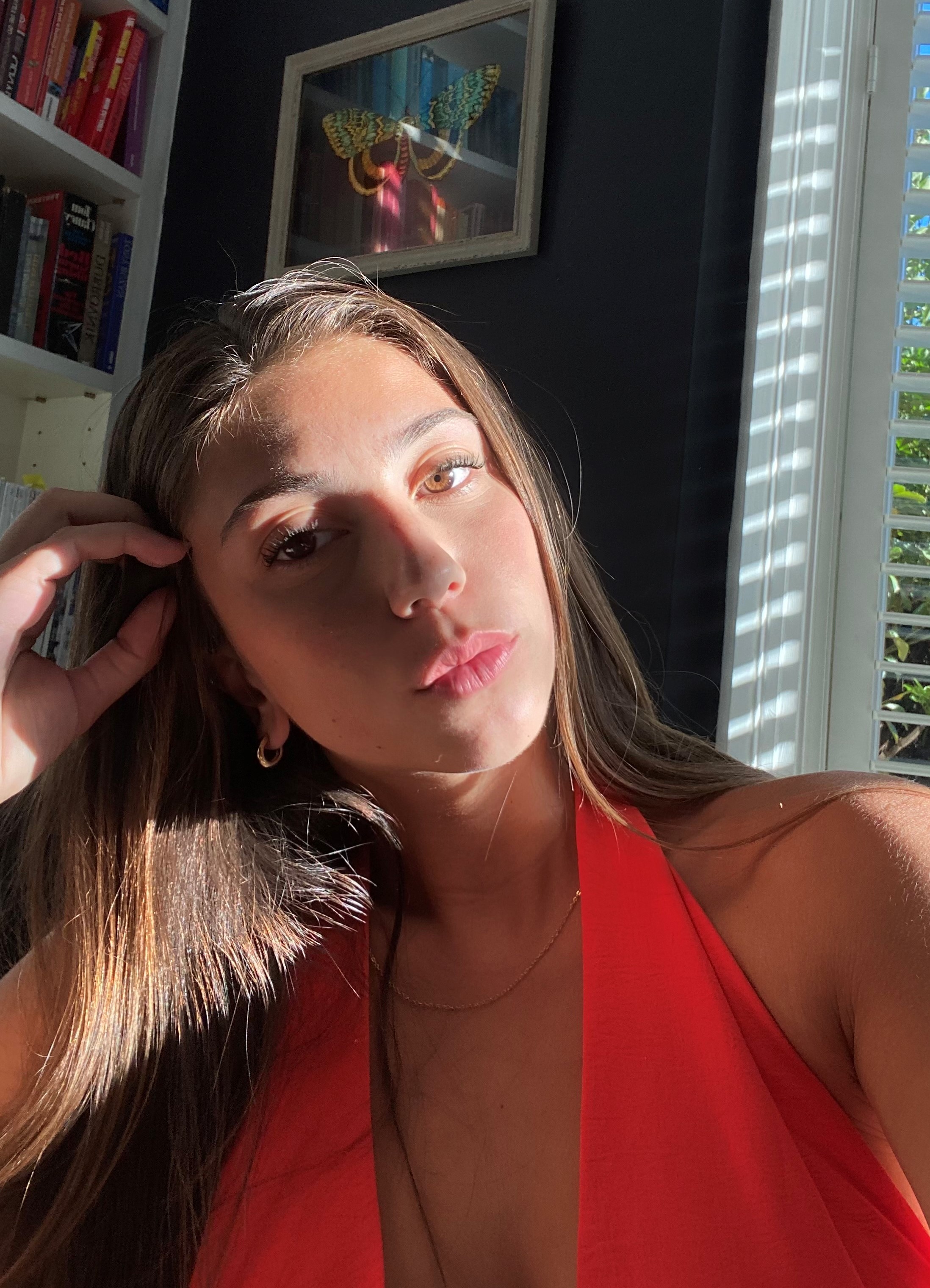 Lola Houlton is a news writer for Homes & Gardens. She has been writing content for Future PLC for the past five years, in particular Homes & Gardens, Real Homes and GardeningEtc. She writes on a broad range of subjects, including recipe articles, reviewing products, writing 'how to' and 'when to' articles. Lola now writes about everything from organization through to house plants. Lola is a graduate student, who completed her degree in Psychology at the University of Sussex. She has also spent some time working at the BBC.