How to organize coats – 5 space-saving ways home organizers use
Follow these pro tips to banish mountains of coats and ensure your favorite jackets are always to hand when heading out the door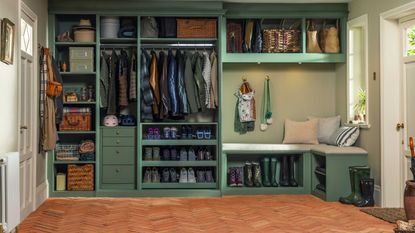 (Image credit: Sharps)
Sign up to the Homes & Gardens newsletter
Decor Ideas. Project Inspiration. Expert Advice. Delivered to your inbox.
Thank you for signing up to Homes & Gardens. You will receive a verification email shortly.
There was a problem. Please refresh the page and try again.
When the temperature drops, the coats pile up. Whether you have a penchant for fashion or just a large collection, keeping your coat collection organized can be a daunting task.
Depending on where they are currently stored, organizing your coats can form part of organizing your closet or organizing your entryway.
With a touch of practicality and a dash of style, you'll transform your coat chaos into a well-ordered haven.
Experts share useful methods for organizing coats
By incorporating these techniques professional organizers use, you will be able to store your coats effectively for the incoming cold weather.
1. Prioritize and declutter
Before you can begin your coat-organizing journey, you need to purge your collection. 'The first step in organizing a lot of coats is to go through them and declutter,' says interior designer Elizabeth Grace. 'Get rid of coats you no longer wear, that are damaged, or no longer fit.'
Donate or discard coats that no longer serve their purpose, have fallen out of style or that you just don't feel great about wearing. This step is essential to prevent overcrowding and maintain a streamlined wardrobe.
Remember, less is more. Once you've narrowed down your collection, sort the remaining coats into categories such as winter coats, raincoats, formal coats, and so on. This will help you see what you have and make it easier to access specific types of coats when needed.
Elizabeth Grace is an interior designer and furniture expert. She received her degree in Interior Design from the University of Notre Dame. Elizabeth landed her first job as an intern with a leading firm in New York City, learning from some of the city's top designers. She currently works as an interior designer for both residential and commercial clients.
2. Label
Once you have sorted through your coats and categorized them, the next step is to order them. Use labels, like these from Amazon, to identify each coat's purpose or season. This will make it easy to find the right coat quickly.
You can take labeling one step further by using labelled bins, like these from Amazon, or storage containers for accessories like scarves, gloves, and hats to complete your coat organization system. Regularly review and maintain your collection to ensure it remains clutter-free.
3. Use varied storage
When it comes to organizing and storing your coats, invest in a variety of suitable storage solutions. Coat racks, hooks, hangers, and shelving units can all be helpful. Consider wall-mounted hook racks, like these from Anthropologie, for frequently used coats and a closet or wardrobe for less frequently used ones.
If you are short on space or simply looking for a creative way to store coats, storage bins can be immensely helpful. Place storage containers, like these from Amazon, in an entryway closet or mudroom, and label each bin with the names of the people who own them.
'This method is perfect for keeping everyone's coats neat and organized in a small space,' advises Audra George, owner and pro organizer at Pretty Neat: An Organization Solution.
Audra George has over 12 years of experience working in clients' homes. Her passion is to help others and to organize and help busy families get their spaces in order.
4. Have the right hangers
The right hangers can make a significant difference. For bulky winter coats, opt for sturdy wooden or padded hangers, like these from Amazon, that can bear weight without causing the coat to lose its shape.
For lighter jackets, space-saving non-slip velvet hangers, also at Amazon, are ideal. If closet rod space is limited, consider vertical solutions: over-the-door hooks, cascading hangers, or wall-mounted pegs for often-used items.
Designate specific sections or use color-coded hangers for different family members to make identification easier.
5. Seasonal rotation
According to Parveen Garg, manager of Ola Clean, you should only have the current season's coats easily accessible. Store off-season coats in a separate closet or storage area.
'Reorganize and tidy up the space to maintain order and keep your coat storage both functional and efficient,' he adds.
This will help you keep your closet organized and your coats fresh. In the spring, you can put away your winter coats and bring out your spring and summer jackets. In the fall, you can put away your lighter jackets and bring out your heavier wool coats ready for colder weather.
Parveen Garg is a dedicated and experienced Manager in the cleaning business, specializing in leveraging my extensive knowledge of cleaning practices and products to ensure exceptional cleanliness solutions. With 4 years of experience, he possesses a deep understanding of the industry and excels at leading teams to deliver outstanding results.
FAQs
How do you store expensive winter coats?
When storing expensive winter coats, it's advised to fold them in clear plastic storage containers with lids. You should avoid vacuum-packing coats in airtight bags as they may end up damaging the garments.
How do you organize a lot of coats in a small space?
When space is limited, you should look at storing your coats in a variety of places. By moving coats from your small space to behind the door, or other other rooms, you can maximize the effectiveness of the space you have available to ensure you have your favorite coats to hand when heading out the door.
---
Organizing a lot of coats might seem like a formidable task, but with the right strategy and some creative thinking, you can keep your home tidy and functional. By assessing your collection, investing in storage solutions, categorizing by season and function, you'll be well on your way to a clutter-free home.
Sign up to the Homes & Gardens newsletter
Decor Ideas. Project Inspiration. Expert Advice. Delivered to your inbox.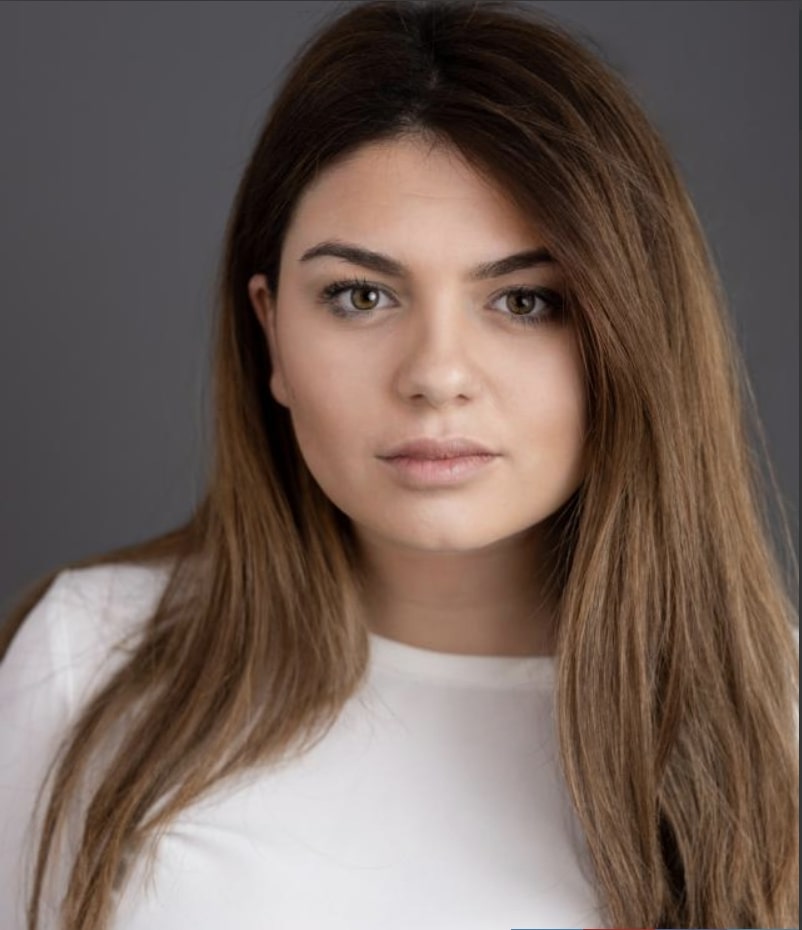 Seraphina has been working with Homes & Gardens producing articles across its website. She loves to decorate and also grow her own produce from her home in London. Her previous experience includes working at Women's Health and Fabulous Magazine's.