How to soundproof ceilings in an apartment, according to experts
6 expert-approved methods to reduce noise from above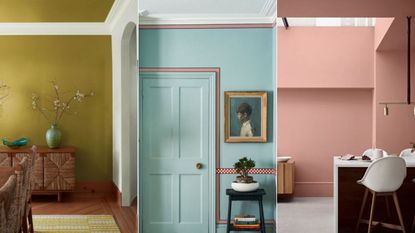 (Image credit: Benjamin Moore / Susie Atkinson / Crown Paints)
Creating a quieter living space in an apartment often involves addressing noise from above by soundproofing the ceiling. While soundproofing is almost impossible to achieve for a renter, if you own an apartment the expense of soundproofing your ceiling can be a worthwhile long-term solution to noise issues.
Whether you are trying to reduce noise from above or contain sound within your apartment, soundproofing your ceiling can be achieved with a combination of simple methods.
Our experts have recommended the six best ways to soundproof ceilings in an apartment.
How to soundproof ceilings in an apartment
'Before you begin any soundproofing efforts, it is important to identify where the majority of the noise is coming from,' advises Keith Sant, founder & CEO of Kind House Buyers. 'This will help determine which areas of your ceiling need more attention and insulation.'
Assess the type of insulation and soundproofing you may already have and inspect for any issues you should address such as gaps and cracks. Then, it's best to try a combination of the methods below.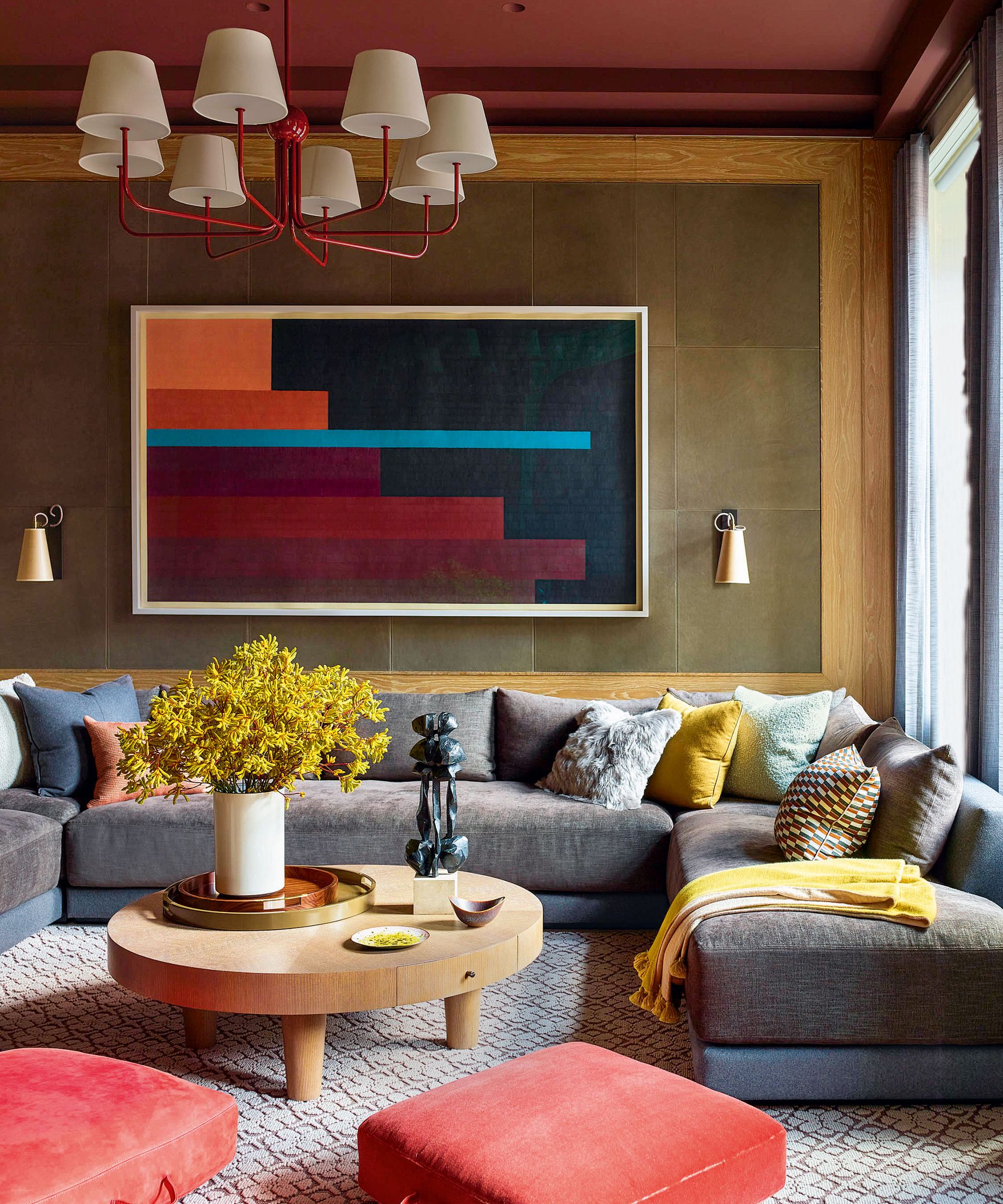 1. Seal any gaps and cracks
'Even small gaps or cracks in your ceiling can allow sound to travel through. To ensure maximum soundproofing, it is important to seal these openings with acoustic caulk or weather stripping,' advises Keith Sant. 'This will help create an airtight seal and prevent sound from leaking through.' You can find this Titebond acoustical sound sealant, at Walmart.
Pay attention to areas around light fixtures, vents, or any other openings that could potentially allow noise transmission.
2. Install acoustic insulation
'Acoustic insulation is a key component in soundproofing any space, including ceilings. It helps absorb and dampen sound waves, preventing them from passing through to the other side,' explains Keith Sant.
'When installing acoustic insulation, make sure to use materials with a high noise reduction coefficient (NRC) for maximum effectiveness.'
Opt for high-density fiberglass or mineral wool insulation and ensure that it fills the ceiling cavities completely.
Install the insulation between the joists, ensuring complete coverage. This will help to absorb sound vibrations, preventing them from passing through the ceiling.
4. Add mass to the ceiling
'Consider addressing any voids. If there's an open cavity above the ceiling, filling it up can immensely help reduce the noise,' says Luca Di Matteo, a contractor with specialization in construction and interior soundproofing solutions.
Consider installing a layer of mass-loaded vinyl (MLV) on top of the insulation.
'This dense and flexible vinyl is put between layers of drywall during construction or remodeling. It's like a shield against noise, stopping sound waves from passing through,' explains Eli Cohen, co-founder of construction company, The ADU Guide.
'By adding this vinyl layer to the ceiling, it absorbs and weakens vibrations that usually travel through regular drywall.'
5. Use acoustic panels
'One of the most effective and cost-effective soundproofing methods are soundproofing panels,' says Luca Di Matteo. 'These can create a barrier to prevent noise transmission through the ceiling,' reducing the echo, and creating a quieter environment.
'These panels can be easily mounted onto the ceiling and absorb sound waves, reducing overall noise levels. They also come in a variety of styles and colors, making them a great option for both functionality and aesthetics,' says Keith Sant.
You can find a range of acoustic panels at Amazon.
6. Install resilient channels
'The use of resilient channels – a system that decouples the ceiling from the joists – helps minimize direct transmission of sound between surfaces,' explains Beril Yilmaz, architect, interior designer, and writer for By Design and Andviz. 'This method is particularly useful for tackling impact noise, such as footsteps from an upper floor.'
Install the resilient channels perpendicular to the direction of the ceiling joists. This added layer of separation prevents sound waves from traveling through the structure.
Beril Yilmaz graduated with a degree in architecture/interior design from Yasar University, Turkey. Starting her own design company in England in 2019, Beril has worked on residential and commercial projects. Specializing in modern and Scandinavian interior design as well as architectural visualization.
7. Utilize rugs or carpets
'Introducing soft furnishings like rugs or carpets on the floor above serves a dual purpose by both absorbing sound and reducing its transmission,' says Beril Yilmaz. 'Collaborating with a professional interior designer or acoustics consultant proves beneficial in tailoring these solutions to your apartment's unique layout and addressing specific noise concerns effectively.
'By combining these techniques, you can create a more acoustically controlled and serene living environment within the confines of your apartment.'
FAQs
Can wood panelling help to soundproof a ceiling?
'Wood paneling is the perfect solution for ceilings. In addition to looking luxurious, it often contains soundproof backing to cut noise,' explains Ross Robinson, interior designer and founder of Rosstopia.
'One popular example is wood slat wall paneling. The linear, natural look of the paneling has become popular on walls in homes and offices over the last few years and works just as well on the third wall, aka your ceiling.'
---
Finally, take care to regularly check the integrity of the soundproofing material to ensure there are no gaps, and ensure any changes you make are up to code.
Sign up to the Homes & Gardens newsletter
Decor Ideas. Project Inspiration. Expert Advice. Delivered to your inbox.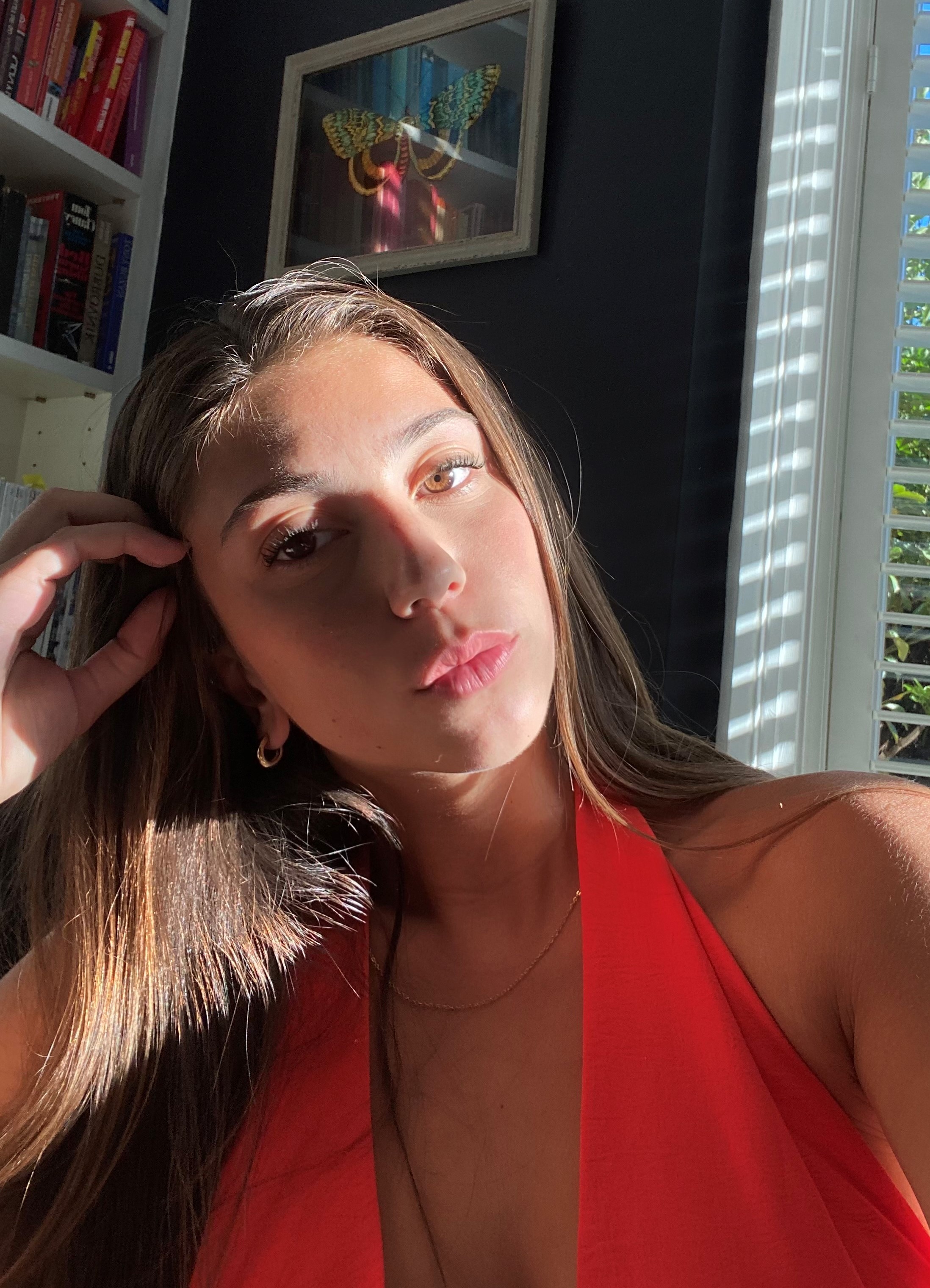 Lola Houlton is a news writer for Homes & Gardens. She has been writing content for Future PLC for the past five years, in particular Homes & Gardens, Real Homes and GardeningEtc. She writes on a broad range of subjects, including recipe articles, reviewing products, writing 'how to' and 'when to' articles. Lola now writes about everything from organization through to house plants. Lola is a graduate student, who completed her degree in Psychology at the University of Sussex. She has also spent some time working at the BBC.