Apartment decor ideas – 13 ways to design for impact
These apartment decor ideas will help you transform and enhance every room in your home, however compact and no matter its style or layout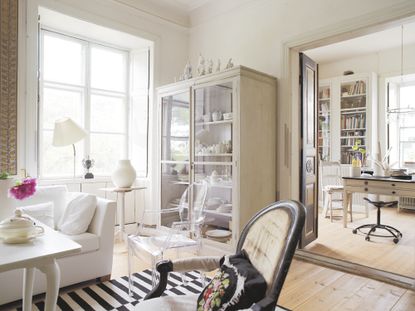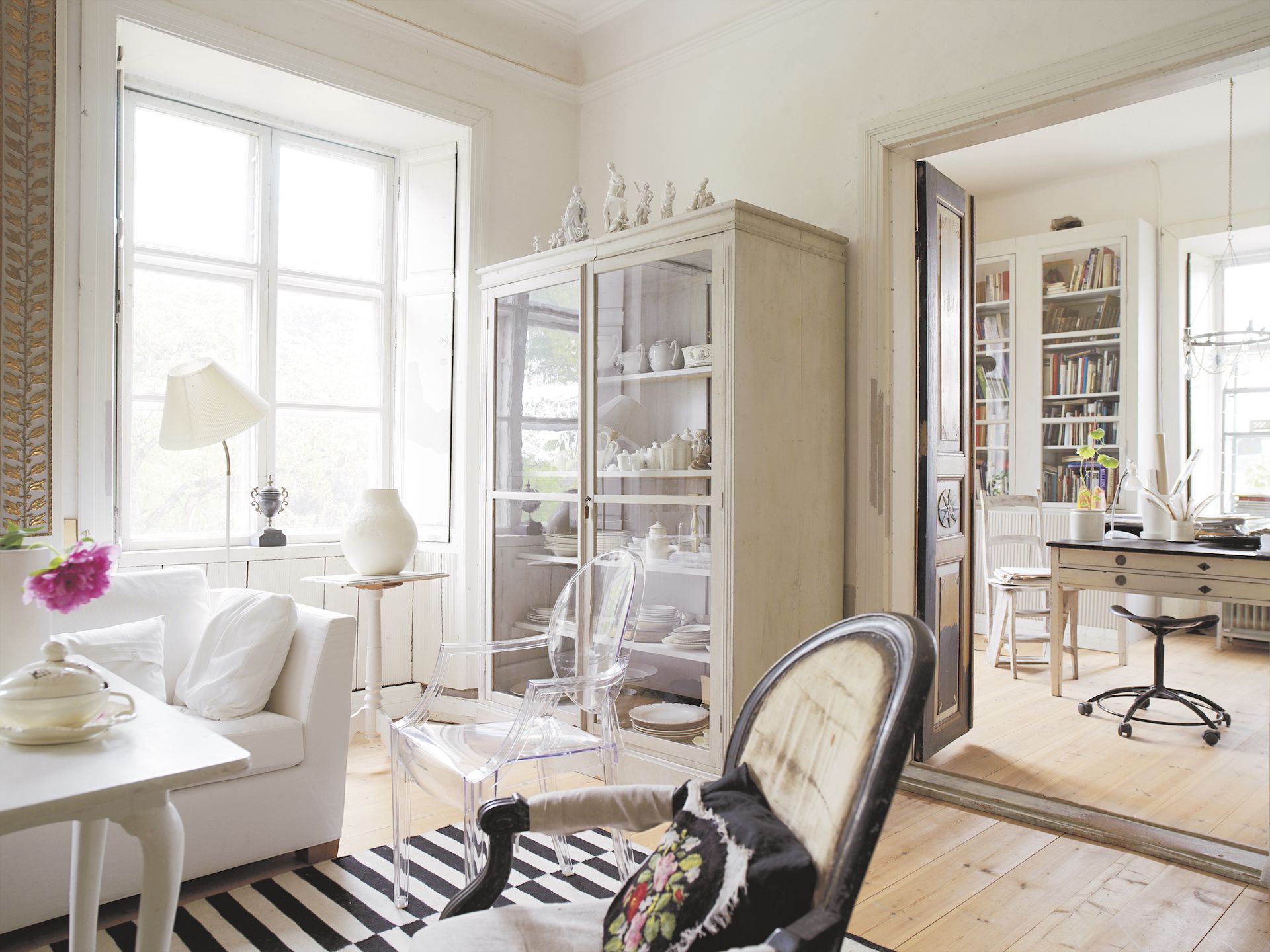 (Image credit: Ikea)
Decorating an apartment needs to be done with more forethought than you would apply to a whole house. For one, apartment decor ideas need to include world-class storage that's incredibly stylish, since they are unlikely to be hidden away; color schemes might need to be space-enhancing and will need to work room-to-room as well as across the whole apartment; and, of course, you'll need to ensure that every room's purpose is carefully defined.
It sounds challenging, and it is. However, with expert interior design advice it's very doable. We have gathered decorating ideas from a range of industry professionals so your apartment's design is second-to-none.
Apartment decor ideas
From tricks with lighting to clever ways with storage and display, these apartment decor ideas will kickstart your remodel.
1. Focus apartment decor on the views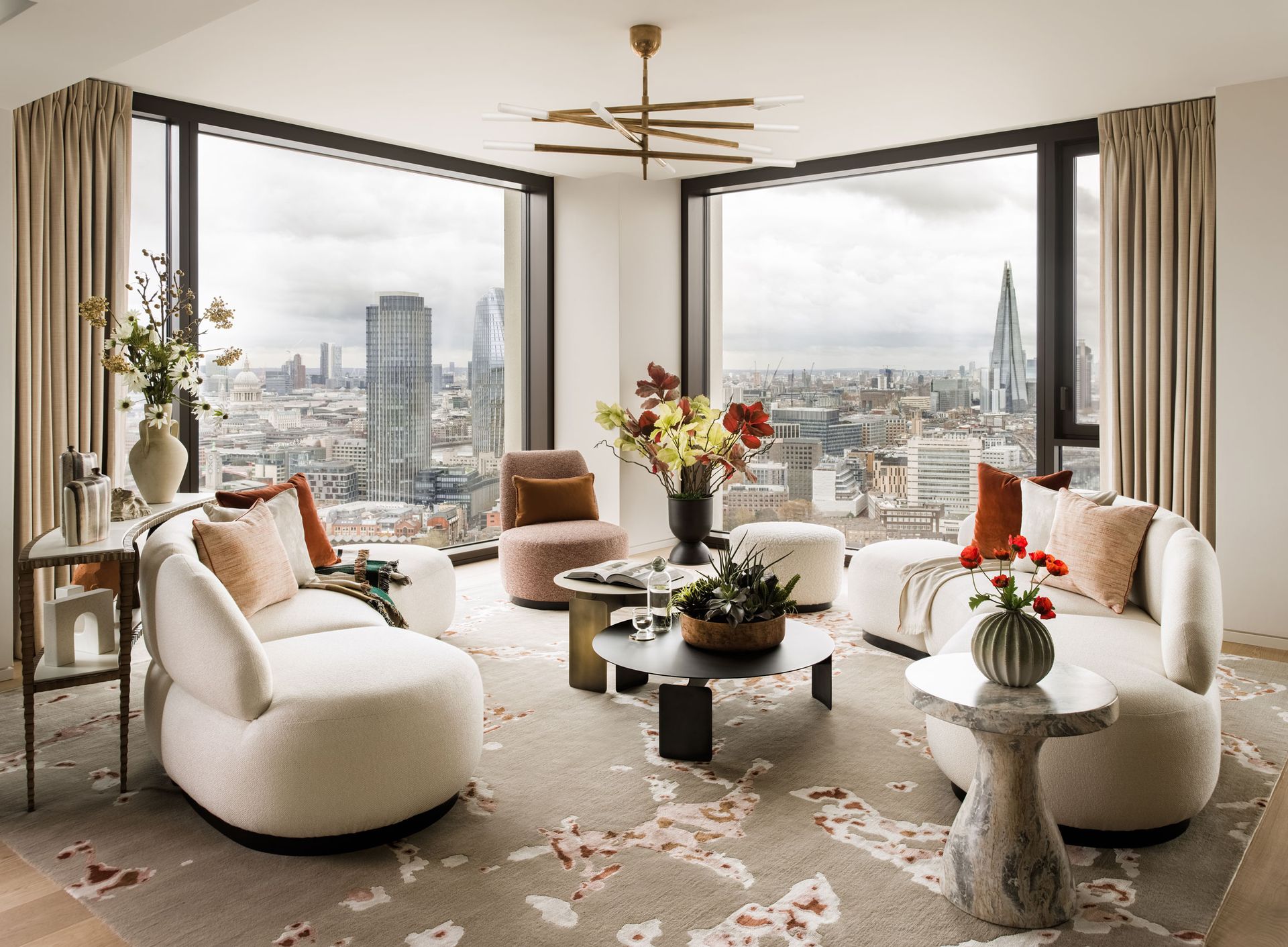 This is particularly important for your apartment living room ideas. Here, in this London apartment designed by Elicyon, apartment layout very much prioritizes the view of the skyline beyond.
'The clever placement of the furniture is far from traditional, but it does focus attention on what's beyond it: a world class view,' says Lucy Searle, Editor in Chief of Homes & Gardens. 'The choice of curved furniture makes the angle of they're placed at much subtler and softer, and of course makes an open-plan space feel more sociable and inviting.'
2. Ensure the outside space is maximized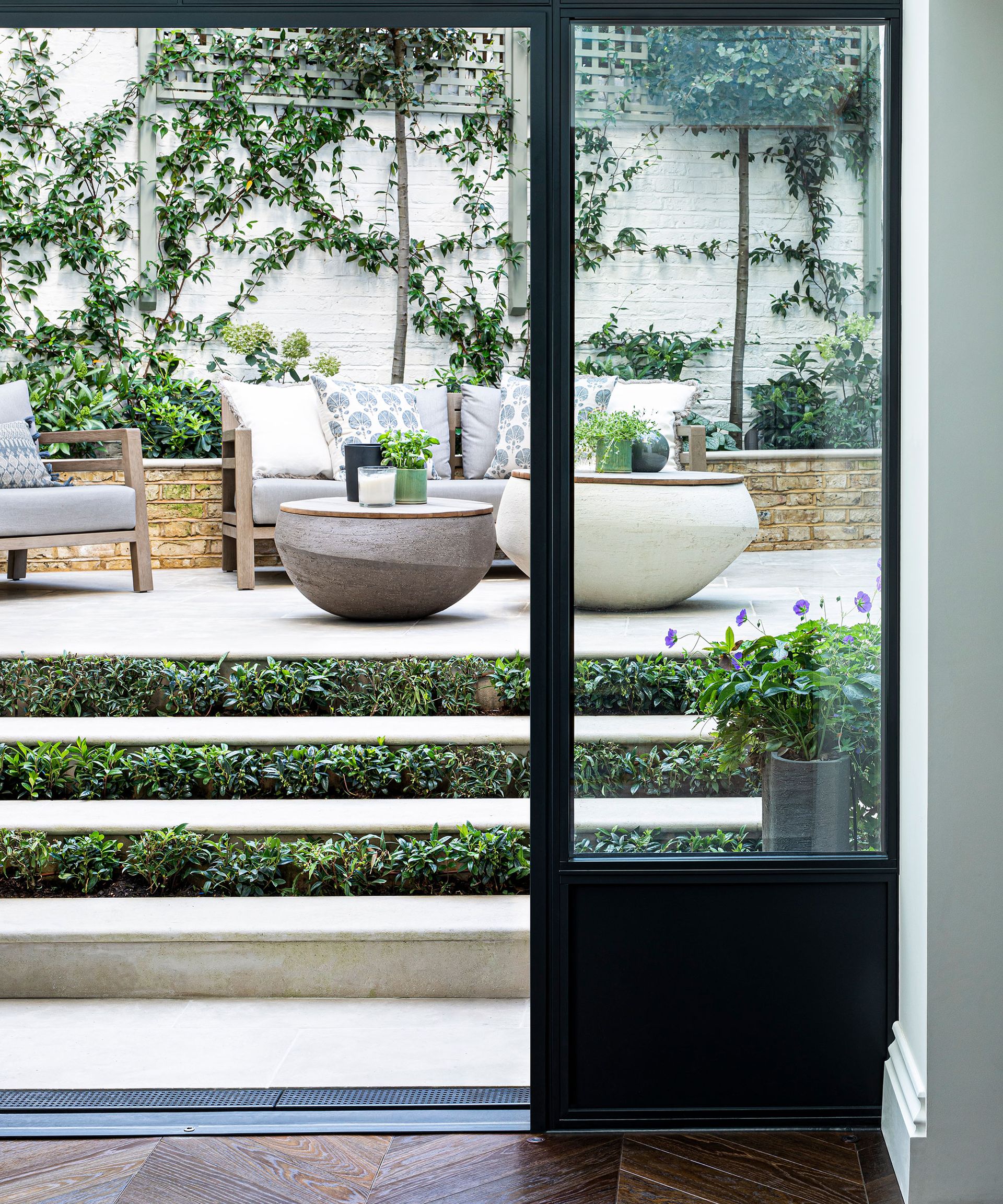 While considering apartment decor ideas, don't forget to create an intimate link between them and your apartment patio ideas. One way to do so is by choosing landscaping materials that suit and complement the architecture of your home; another is to ensure the indoor and outdoor spaces are merged visually.
'You can do this with large glazed doors and windows; also ensuring the color scheming is the same indoors and out will make the two areas feel united; plus if you put indoor plants around windows and doors and plenty of planting outside, you will create further cohesion,' says Jennifer Ebert, Digital Editor, Homes & Gardens.
3. Think bespoke or modular storage to max out space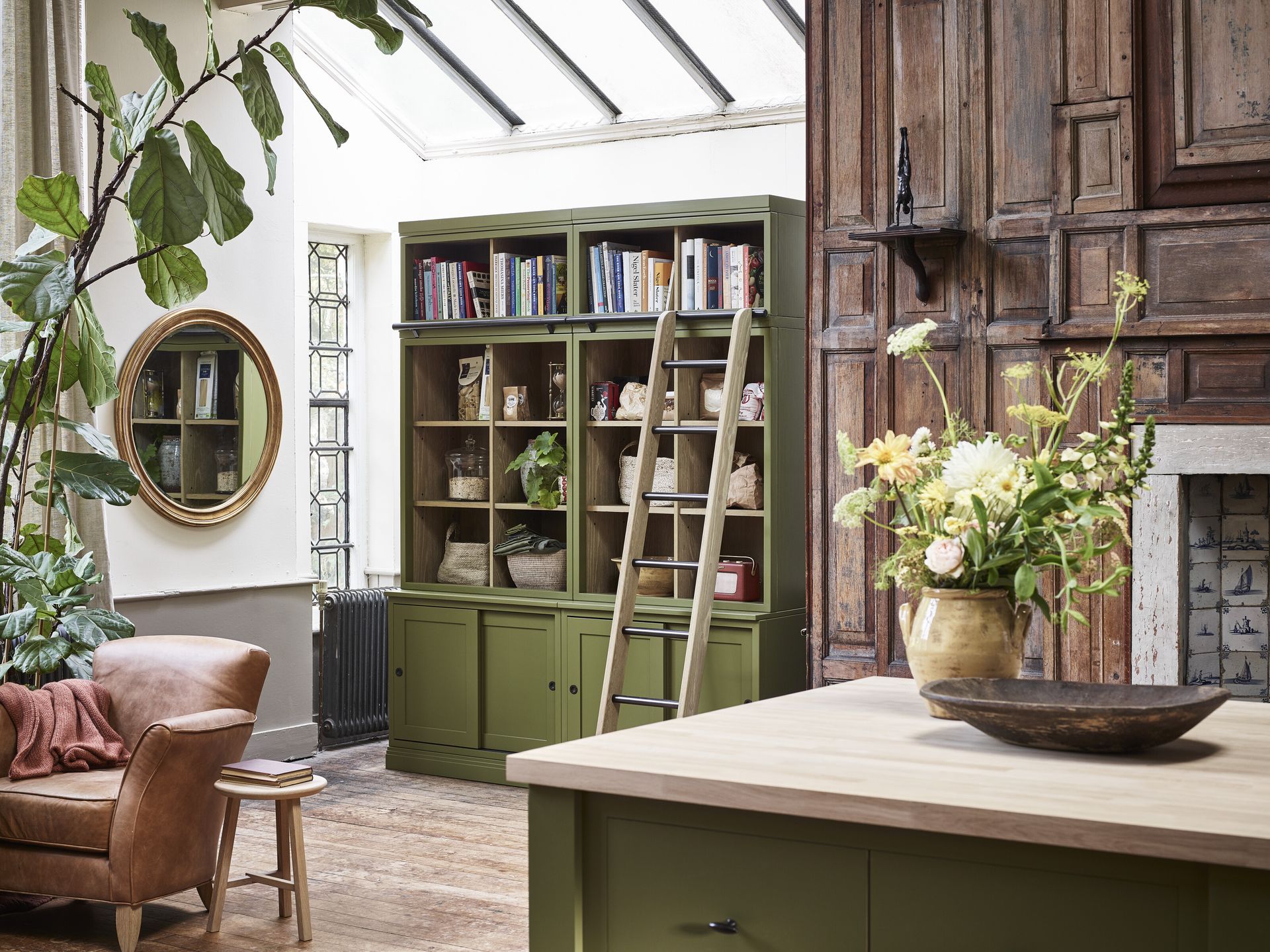 Fitted storage ideas are the best way to make the most of every inch of space, whether you are thinking small living room apartment ideas or apartment kitchen ideas.
But if you lease your apartment, you may need to look for a more flexible option that you can take with you when you relocate. Take a leaf out of Neptune's book when creating a piece that looks bespoke or fitted, but isn't.
'We designed Chawton with small spaces and apartment living in mind. It's an incredibly flexible piece as it's made up of individual sections that you can combine to make a storage piece as large or as petite as you need.
'Tall and skinny, floor to ceiling, just a sideboard, even graduated to fit under the slope of a ceiling – the possibilities are endless. And, as each section is built as a piece of furniture in its own right, you can easily split them apart to form separate storage pieces should your needs change in the future,' says Henry Tovey, lead furniture designer at Neptune.
4. Go open-plan but use design professionals' tricks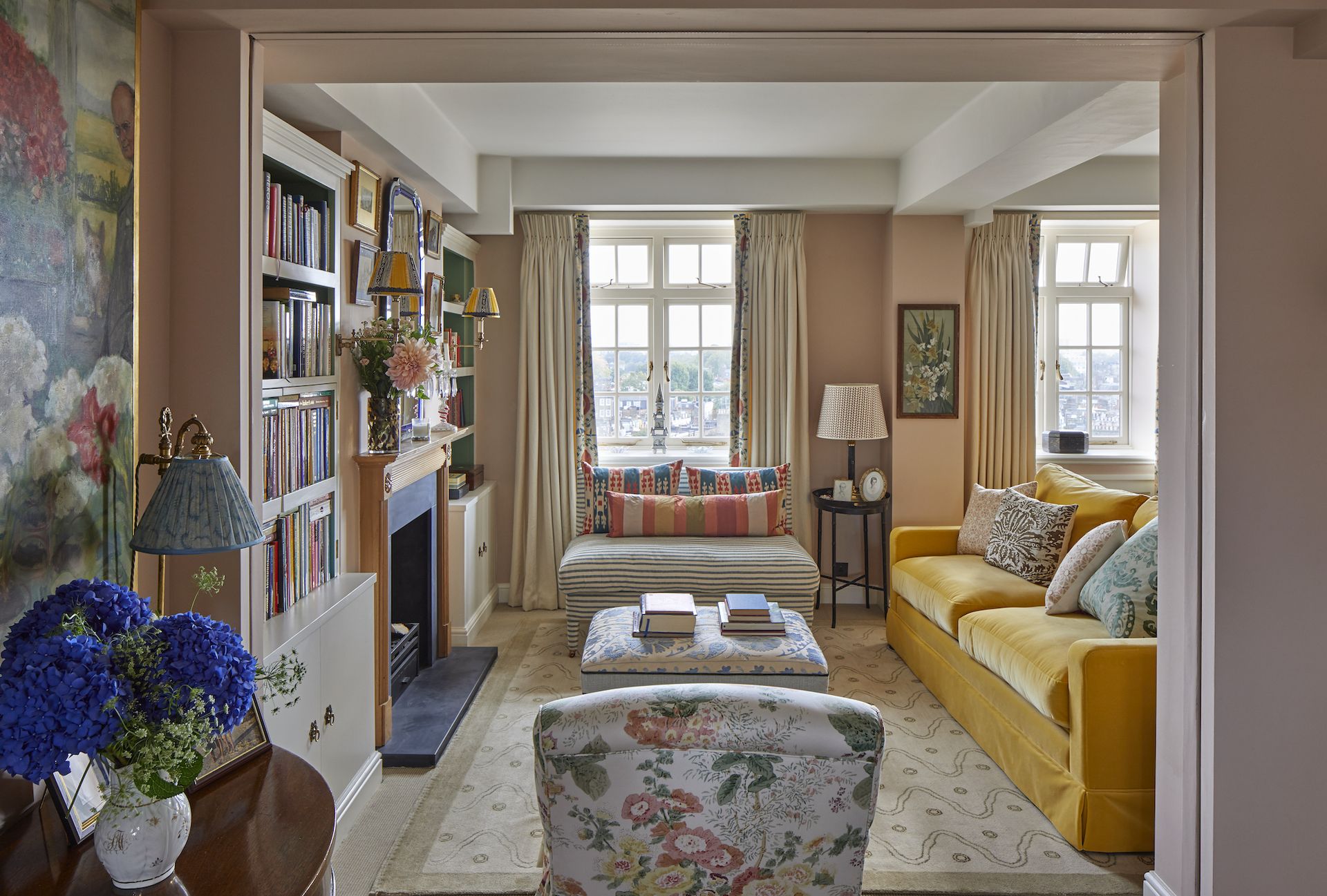 Open-plan living room ideas are tempting in apartments, but you will need to employ some tricks to ensure the space feels zoned, purposeful and cozy, but also streamlined and uncluttered. No mean feat, but Sarah Vanrenen and Louisa Greville Williams, directors at Vanrenen GW Designs, offer this know-how about the sublime space above:
'The client wanted the apartment to be cozy and pretty implementing our signature use of color and pattern. By taking out the walls in the main living space we created a really lovely seamless interior that flows from one area to the other.
'We also cleverly hid the television in the bookcase, to the left of the fireplace. There are doors with fake books on the front that conceal it very neatly.'
5. Let your space flow by using the same flooring throughout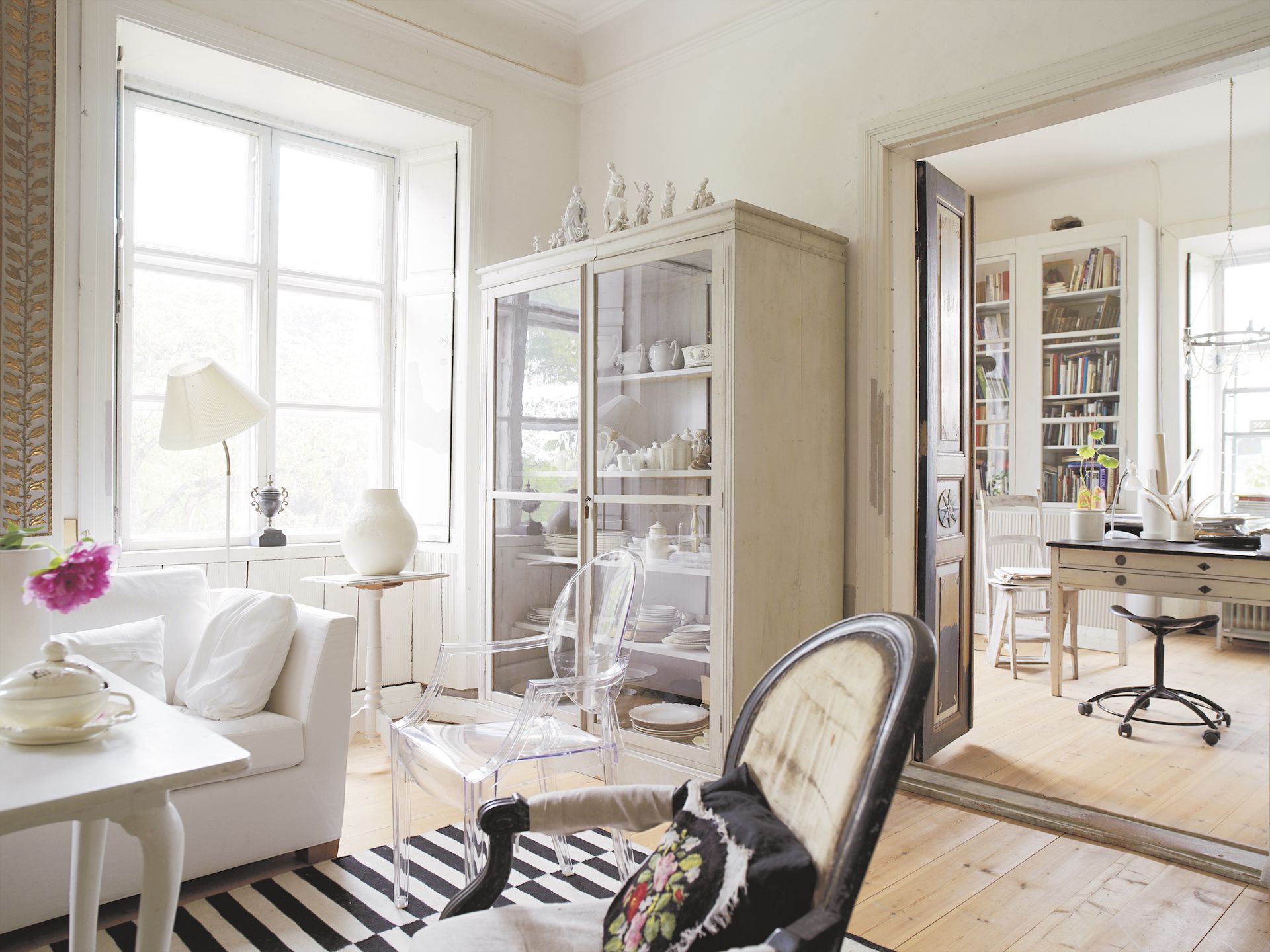 While you might subtly vary paint tones or patterns room-by-room, add one flooring type throughout to your list of apartment decor ideas.
'Apartments work best from an interior design point of view when they flow visually. Choosing the same flooring will help this no end especially if you have an open plan layout. Keep walls light in color, a lovely off white will keep give the space an airy feel and if you team it with wooden floorboards that will add warmth,' says Melanie Griffiths, editor, Period Living.
That said, adding large area rugs beneath furniture to unite the color schemes and help define the different spaces will be a useful extra design tool to have up your sleeve.
6. Use furniture to zone and define areas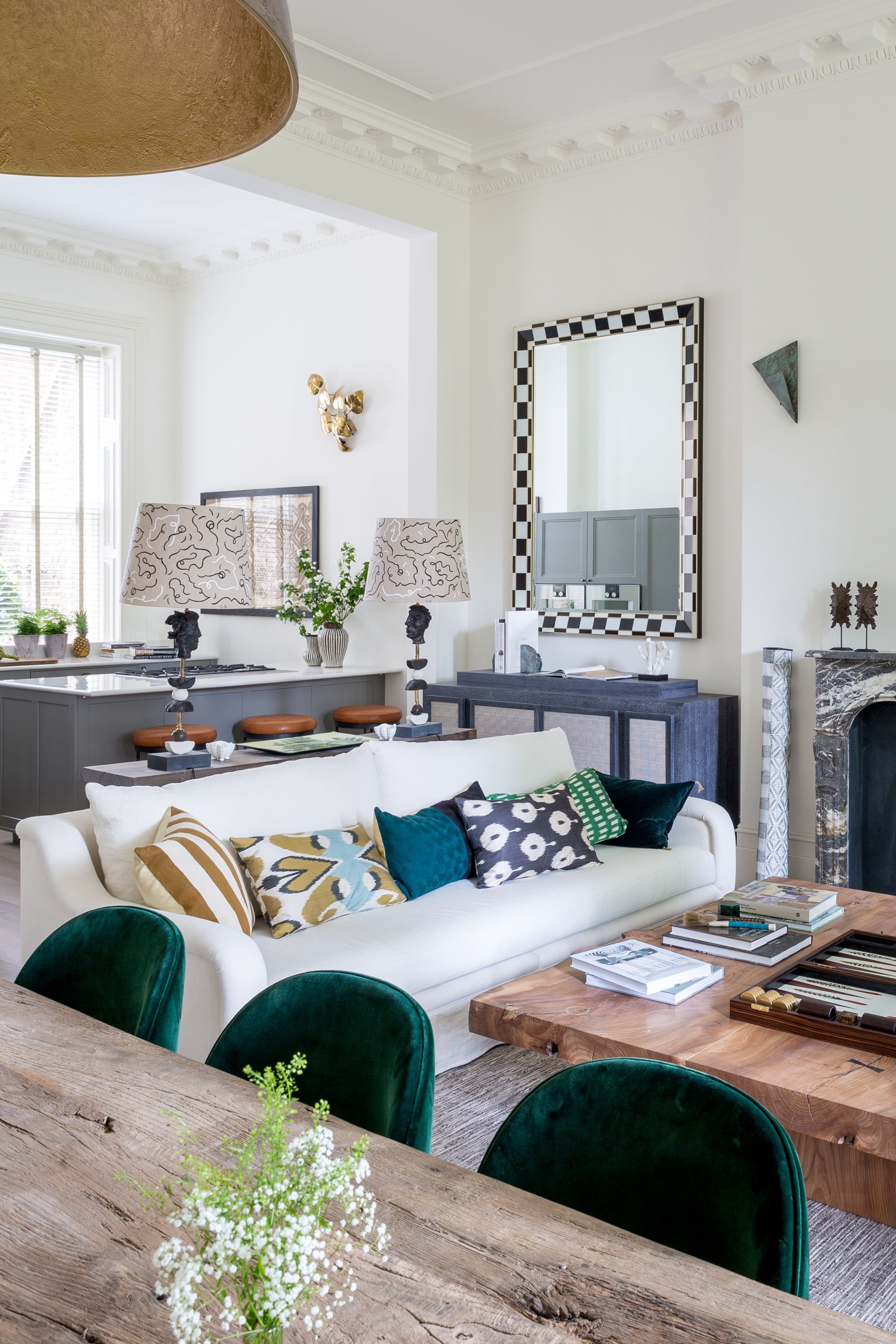 We talked above about zoning spaces within apartments, particularly ones with larger, open-plan spaces. One way to do this is with color, another is with furniture. Above, you can see how the living space is divided from the kitchen with a sofa, backed by a console table.
'Making a home feel comfortable is always a priority when designing a space, as is creating something that feels unique to each individual. Incorporating a mix of pattern, print and texture creates a space that feels layered and nuanced, allowing key pieces and features of the room to come to foreground.
'This can be particularly effective when curating different areas within one large open-plan living space,' says Katie Lion, senior interior designer at Kitesgrove.
7. Utilize textures to create a layered look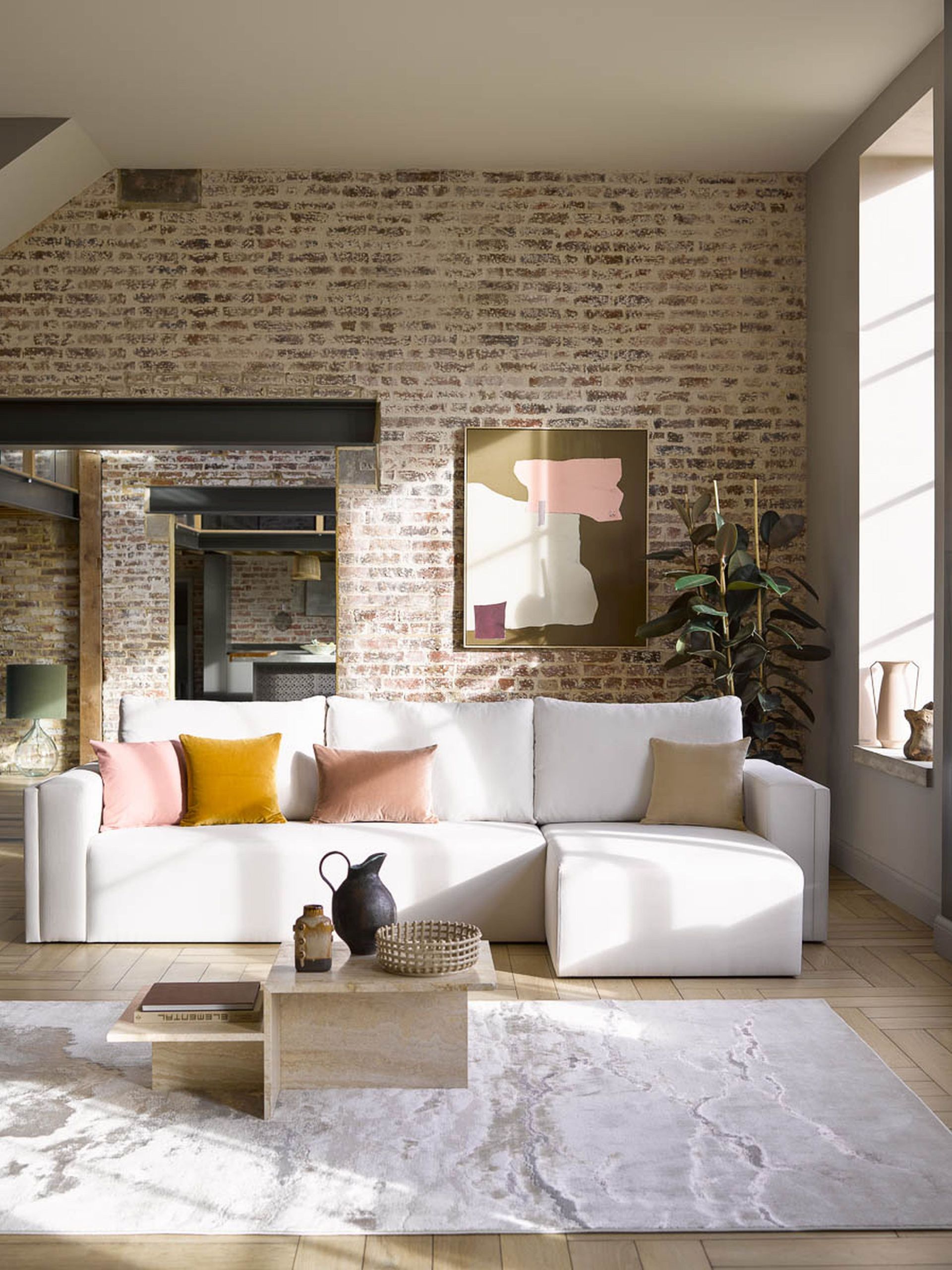 'Textures are key to making any space work and in an apartment you can use them to add depth. Remember that you need to use smooth textures too for contrast – like this sectional couch which looks fabulous against the exposed brick walls, add in the tactile velvet pillows and use of wood and the space is full of character and style,' says Jennifer Ebert, digital editor, Homes & Gardens
8. Consider your furniture's shapes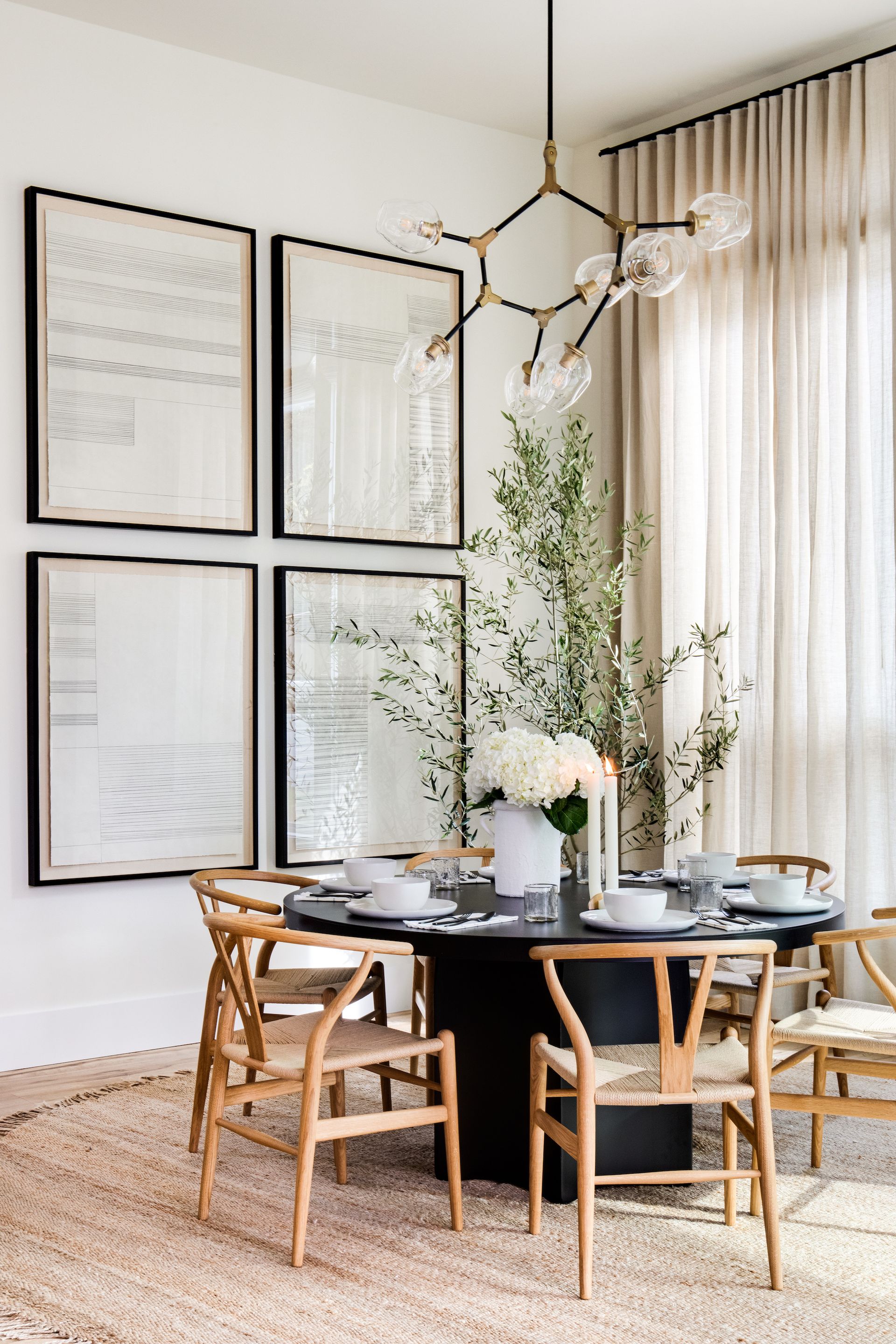 If you are looking for apartment dining room ideas, know that your table's shape can have a big impact.
'As apartments can be on the smaller side, your furniture shape can play a big part in how your space flows; for example, a round dining table is going to be a lot friendlier and more space-efficient than a square or rectangular one.
'This Lindye Galloway designed dining room shows how to make it work successfully – the table and the curvy chairs sat on a circular coir rug give a much softer feel. The glass pendant follows that trend too,' says Lucy Searle, global editor in chief, Homes & Gardens.
9. Make a feature by choosing a patterned carpet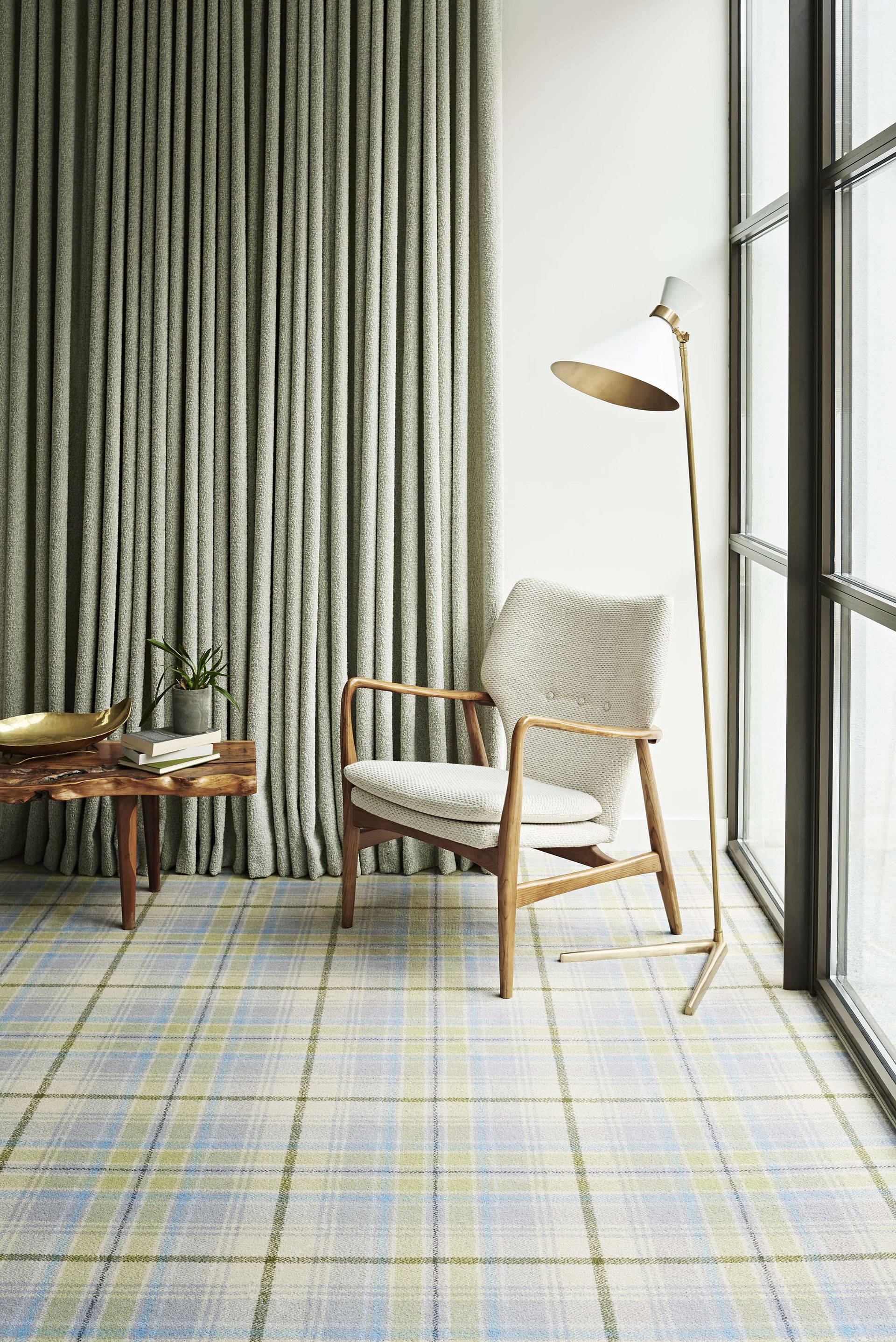 'Similar to how dark walls can transform a small room or a patterned wallpaper can bring interest to otherwise dull space, a patterned carpet is an inspired way to make a feature in an apartment's decor, adding interest and character. However it is important to choose the right patterned carpet depending on the size of the space,' says Jodie Hatton, design manager at Brintons.
Here, graphic lines have the same effect as checked tiles on floors, tricking the eye into seeing the space as longer and wider than it really is.
10. Go for an all encompassing color scheme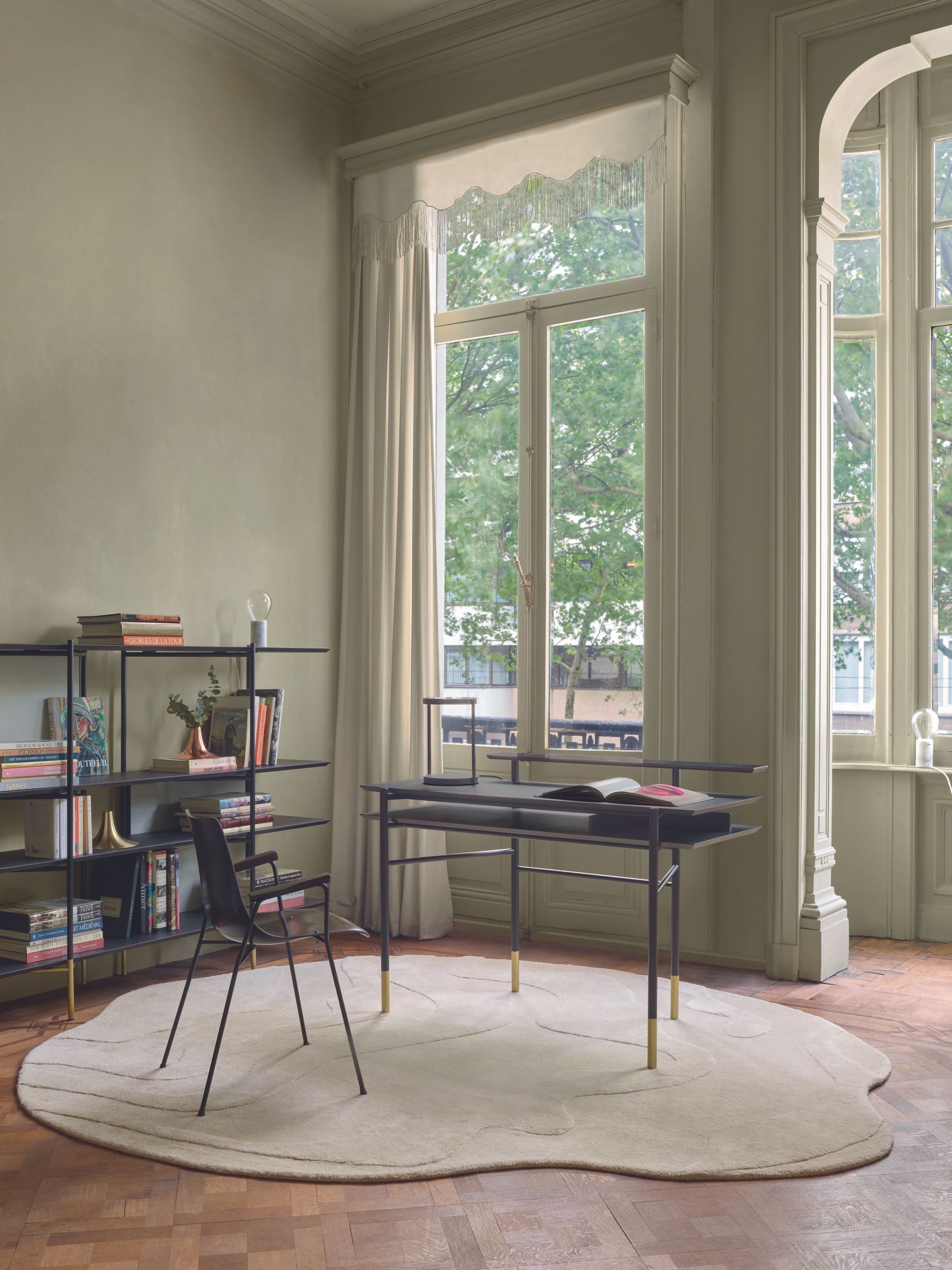 Monochromatic color schemes are incredibly space-enhancing as apartment decor ideas.
'Make the most of high ceilings and beautiful architectural detailing by painting it all in one shade. It's contemporary and takes a period property to the next style level, and match your drapes to it too! The jet black office furniture with gold trim adds a retro edge and as the designs are slimline it's not heavy on the eye,' says Melanie Griffiths, editor, Period Living.
11. If you love antiques, keep the walls neutral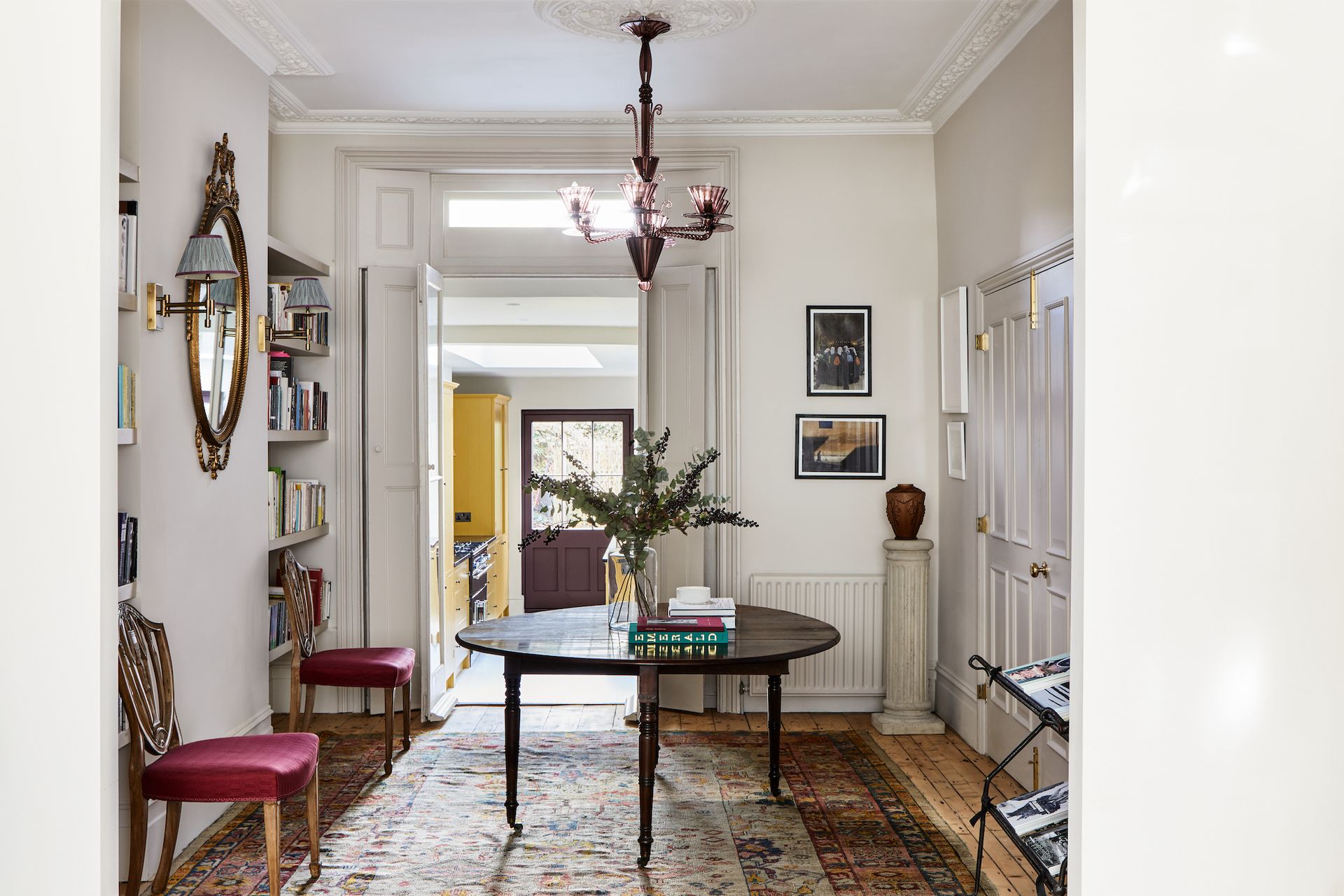 Sometimes the best apartment decor ideas are subtle, which can mean painting walls a muted or soft neutral, and allowing the shapes, materials and textures of the furniture do the talking. This works particularly well if you are looking for apartment entryway ideas for busy spaces.
'You can't go wrong with a neutral wall, as it complements other colors well and creates a crisp, versatile backdrop. For this dining room, Mylands' warm off-white shade Clerkenwell™ No. 21 provides the neutrality of a bright white, which quietly offsets the soft grey of Hoxton Grey™ No.72 woodwork, providing an understated backdrop to showcase the beautiful antique and vintage furniture and artworks,' says Dominic Myland, Mylands' CEO.
12. Keep the bathroom design simple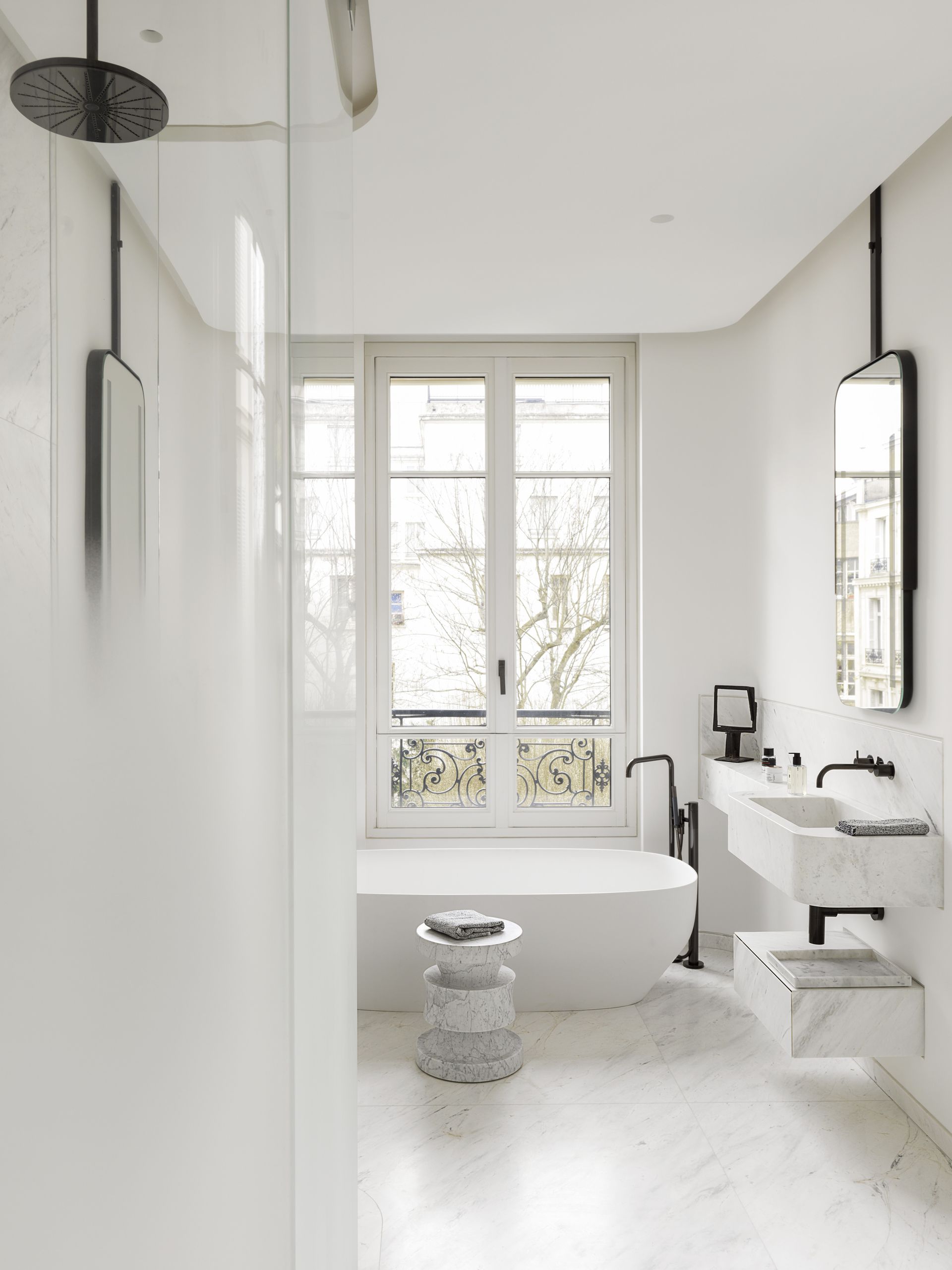 Apartment bathrooms are often small; to combat limited space, keep it light, airy and clutter free, a simple toning down of the decor can be transformative.
'We have been advocating a "less is more" design approach for years and we think it's a movement that is becoming global. Today, we are moving away from ephemeral trends to focus on creating unique and timeless places; lasting spaces that reflect ourselves,' say interior designers Raphaël Le Berre and Thomas Vevaud from Le Berre Vevaud.
13. Look to storage opportunities in apartment bedrooms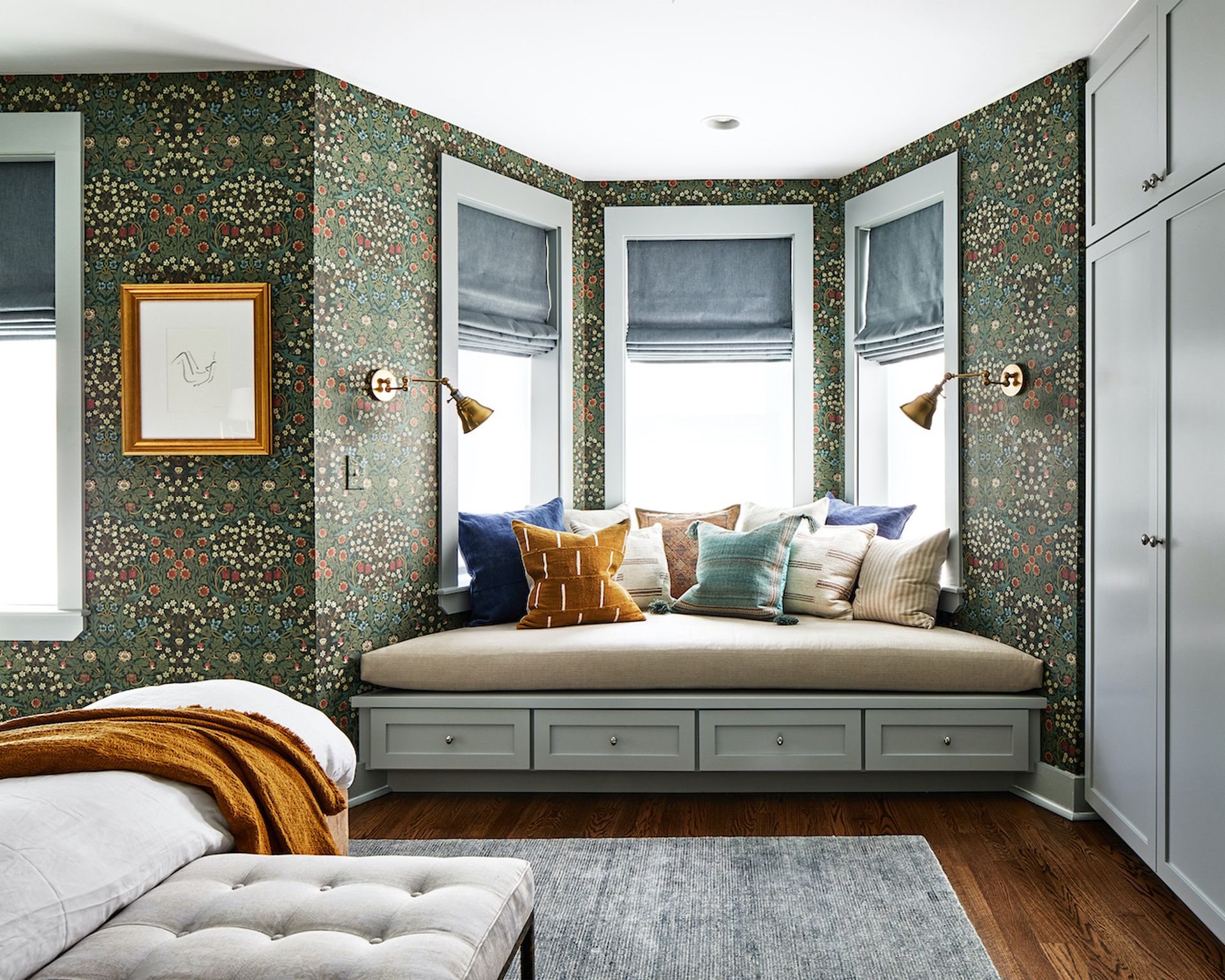 If you are looking for apartment bedroom ideas, you need to be inspired by the design of small bedrooms and invest heavily in bedroom storage ideas that will maximize space.
This, of course means great closet organization and underbed storage, but also more unusual ways to incorporate both comfort and storage. Window seat ideas are a great way to make the most of otherwise unused space; if the joinery can match other apartment decor ideas in other rooms you will have a more cohesive result, and a larger-feeling space.
How do you style an apartment?
The best way to style an apartment is to focus on the following:
Great storage, which will help keep the space neat, streamlined and tidy.
Pale wall colors, to help make the apartment feel light, bright and larger, and to allow furniture to shine.
Go open-plan but zone spaces carefully with furniture, color, pattern and even area rugs.
Mirrors: use them on walls adjacent to windows to reflect maximum light and to make rooms appear larger.
Give every room a statement piece, but no more than one. These could be a light fitting, a gallery wall, even a beautiful cabinet.
Keep your scheme consistent: choose one style, look or feel, and stick to it throughout.
How do I make my apartment feel larger?
There are many ways to make an apartment feel larger, but these are the most effective:
Stick to one flooring throughout. If this isn't practical, try to pick flooring that matches in tone consistently room-to-room. You can add interest with area rugs.
Invest in great lighting: uplighters will make ceilings feel taller, table lamps will create zoned pools of light and promote coziness, a must at night, while practical LED downlights in spaces like kitchens will make it feel bright, even if windowless. Layering lighting is the best way to enhance space, so ditch the overhead pendant-only approach and use a combination of ideas.
Keep windows uncluttered. This means simple but stylish window dresses, low-slung furniture that doesn't rob daylight and a minimum of knick knacks on windowsills.
Choose low-slung furniture on legs. Specific, we know, but furniture that you can easily see over and/or under is visually less bulky. Glass or reflective or light finishes are all useful too.
Don't over-crowd the space. This is where great storage is useful.
Pick a pale color scheme to reflect light.
Hang mirrors adjacent to windows; this is the best way to reflect light and create an impression of space.
Sophie has been an interior stylist and journalist for over 20 years and has worked for many of the main interior magazines during that time, both in-house and as a freelancer. On the side, as well as being the News Editor for indie magazine, 91, she trained to be a florist in 2019 and launched The Prettiest Posy where she curates beautiful flowers for modern weddings and events. For H&G, she writes features about interior design – and is known for having an eye for a beautiful room.