The best way to clean wood furniture – this is how the pros do it
These four steps clean and condition your wood for long-lasting staple furniture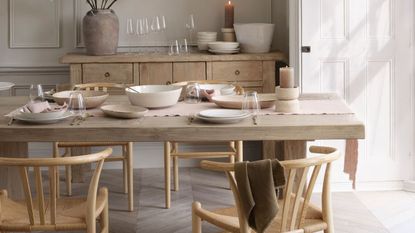 (Image credit: Layered lounge)
Wood furniture is a staple that we likely all have it somewhere in our homes – so what is the best way to clean wood furniture to keep it looking its best?
Cleaning is essential to keep the wood shining and prevent it from drying out, especially in winter when our homes suffer from constant temperature fluctuations. However, using the wrong products or adding too much moisture could result in you having to refinish your wood furniture altogether.
So how do you strike the balance? Here, professional cleaners have shared their best cleaning tips to clean and condition your favorite wood pieces.
The best way to clean wood furniture
When restoring your wood furniture to its original glory, it always starts with a thorough cleaning. Luckily, this uses products you already have around your home and often doesn't call for specialized products or strong chemicals. Here's how:
1. Begin by dusting
Preventing dust on furniture is a tricky task, so you should always start by giving your pieces a dry wipe-down before using a cleaning solution to avoid smearing dirt and debris across the surface, begin the experts at KK Cleaners. They suggest using a microfiber or lint-free cloth for this to help collect the dust rather than unsettle it into the air.
Regular dusting, they say, helps to prevent scratching the furniture too.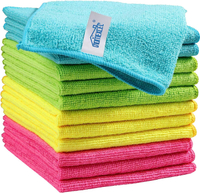 12 Microfiber cloths | $8.99 at Amazon
A good microfiber cloth is the most important tool in a cleaning arsenal. Keep a few to hand, and learn how to wash microfiber cloths to keep them effective, and you'll rarely need anything else. Their electromagnetic fibers will pick up dust effectively.
2. Start with simple soap and water
There are plenty of great DIY cleaning solutions you can make to polish your wood furniture, but it is often best to start with dish soap and water, Shlomo Cherniak, handyman and owner of Cherniak Handyman Services recommends.
'Prepare a gentle cleaning solution by mixing a weak solution of water and dishwashing soap. Dip a soft cloth into the solution, wring it out to remove excess moisture, and wipe the entire piece of furniture. It is important that you do not use excessive water or soak the wood, as it can cause warping or swelling,' he warns.
'Remember to rinse the cloth frequently and dry the furniture thoroughly afterward and avoid using harsh chemicals, abrasive cleaners, or furniture polishes that contain silicone, as they can damage the wood finish,' he adds.
Shlomo Cherniak is a handyman and founder of Cherinak Home Services in Baltimore. He has over seven years of experience in home improvement, with him and his team specializing in everything from installing kitchen cabinets to fixing leaky faucets to hanging pictures on the wall.
3. Buff dry to remove water stains
Whether cleaning wood furniture around your home or sprucing up your wooden outdoor furniture, it is important to buff water off of the surface to prevent sitting water drops from staining the wood, says Millie Hurst, Solved section editor for Homes & Gardens.
'It is very hard to remove water stains from wood once they have set in, so use a clean, dry cloth or soft towel to buff and thoroughly dry the pieces so that no droplets remain,' she suggests.
Millie Hurst is Section Editor at Homes & Gardens, overseeing the Solved section, which provides readers with practical advice for their homes. Millie has written about and tried out countless cleaning and DIY hacks in the six years since she became a journalist, and has worked in both London and New York.
4. Polish and condition
Real wood furniture needs to be polished and conditioned to prevent the wood from drying out and losing its luster. Lindsey Chastain, founder, CEO, and home blogger at The Waddle and Cluck recommends that you 'use a high-quality furniture polish made for your type of wood finish (oil, wax, varnish, lacquer, etc).
'Apply a small amount of polish to a clean, soft cloth and rub the polish in using circular motions, buffing the surface, being sure to pay special attention to smooth the polish into crevices or carved details.
'Let the polish dry completely before you buff it with a fresh dry cloth until the finish has an even luster.'
Lindsey started gardening in 2005, when her first son was born, as a way to save money. It started with a small window herb garden, then expanded to potted vegetables, and now, she and her husband can regularly be spotted in the garden on their homestead.
FAQs
How do you clean heavily soiled wood furniture?
If you have really dirty wood furniture, you can start with a mixture of water and dish soap, swapping out and refreshing the water and your cloth frequently until the piece is clean, or consider using a specialized wood cleaner to penetrate dirt more quickly.
It is important to avoid scrubbing with abrasives as this can damage the wood, or subjecting the piece to excess water. Using a steamer or pressure washer is to be avoided too as this can irreparably damage the wood.
Does vinegar damage wood furniture?
Cleaning with white vinegar can damage wood furniture if it is unsealed, waxed, or oiled. As a result, it is best to avoid using vinegar when it comes to natural pieces around your home, sticking with dish soap and warm, not hot, water instead.
---
There is more to looking after wood furniture than regular cleaning. James Scaife, owner and director of Olsen and Baker, reminds us that 'wood matures with daylight and you should rotate décor to prevent dark spots.
'Similarly, it is crucial to wipe up spills immediately to avoid damage or stains, and maintain stable humidity in your home avoiding extreme fluctuations to prevent warping.'
Sign up to the Homes & Gardens newsletter
Decor Ideas. Project Inspiration. Expert Advice. Delivered to your inbox.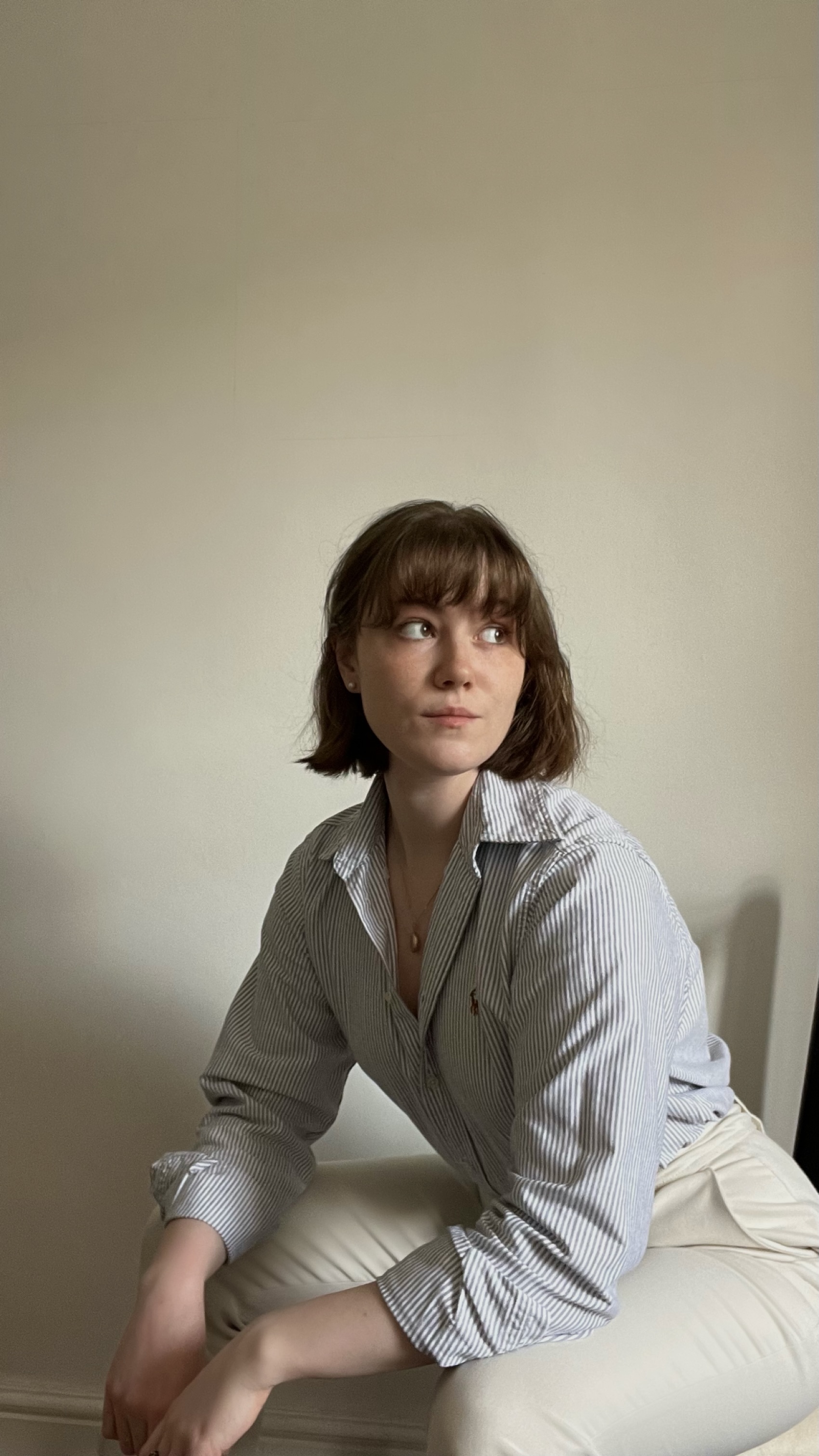 Chiana has been at Homes & Gardens for a year, having started her journey in interior journalism as part of the graduate program. She spends most of her time producing content for the Solved section of the website, helping readers get the most out of their homes through clever decluttering, cleaning, and tidying tips – many of which she tests and reviews herself in her home in Lancaster to ensure they will consistently deliver for her readers and dabbles in the latest design trends. She also has a first-class degree in Literature from Lancaster University.