7 things the most organized people have in their laundry rooms
Organizing your space has never been easier than with these laundry room must-haves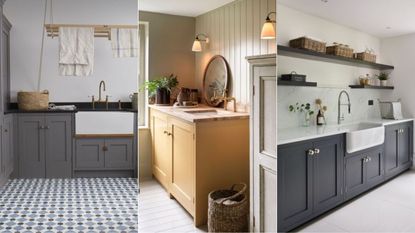 (Image credit: Carpetright / Original BTC / Davonport )
Laundry rooms often don't receive enough attention when it comes to finding innovative ways to make them more functional. As the room where laundry and many household items are cleaned, folded, and sorted, we often neglect to consider how to design it to make it more practical and laundry room chores easier.
Practicality is paramount when designing a laundry room, and organizing your space by combining ergonomic storage options to maximize space and finding solutions will make using and moving through the space more seamless.
We've asked our experts what the most organized people have in their laundry rooms, and they've recommended their top seven options.
Things the most organized people have in their laundry room
Laundry rooms are not a space where you need to spend long amounts of time, so efficiency is key. Consider then how you use this room and where items should be placed to make using your laundry room as efficient as possible. Designate zones based on convenience.
1. Sorting and folding stations
'A dedicated area for sorting and folding laundry is a hallmark of an organized laundry room,' says interior designer and owner of H2O Plumbing, Rich Mullins. 'Having a flat surface like a countertop or table can make folding clothes a breeze. It's also helpful to have labeled bins or baskets for each family member's clean laundry, streamlining the process of putting clothes away.'
These areas should be located near your laundry hangers and racks so you can easily remove washing, and organize it without needing to move a step.
Try to consider how to create a systematic flow in your laundry room. For example, you can keep your laundry basket station next to your washing machine, and a folding station next to your dryer.
2. Innovative drying racks
If floor space is limited in your laundry room, floating or wall-mounted racks are a very popular option, especially if you have a high ceiling. Simon Glanville, managing director A Place for Everything suggests: 'There are some great options for maximizing space like extendable clothes dryers you fix to the wall or the good old traditional ceiling clothes airer. There are bespoke design options too including handy fold-down dryer racks.
'Thinking vertically and using wall space in a utility room or garage also offers an alternative solution to radiator drying. Opt for fold-away racks too as a great space-saver.'
'Look for drying racks that do more than just air dry clothes,' advises Ritika Asrani, founder of St Maarten Real Estate. 'Some innovative models come with built-in shelving, which serves a dual purpose. These shelves can hold laundry essentials like detergent, fabric softener, and dryer sheets, freeing up space on your countertops and contributing to a clutter-free laundry room.'
3. Ironing board holder
Wall-mounted ironing board holders or built-in ironing areas save space and keep the laundry room clutter-free.
Cyble Rizwan recommends, 'Opt for a laundry room cabinet with a pull-out ironing board. This space-saving solution keeps your ironing board neatly tucked away when not in use. It's perfect for quick touch-ups or full ironing sessions.'
Again, with every laundry room component, consider how they can be best used. Rich Mullins explains, 'I recently helped a client transform their cramped laundry closet into an organized space by adding a wall-mounted shelf for laundry essentials, a fold-down table for folding clothes, and hooks for hanging items. By leveraging vertical space and implementing these elements, we turned a cluttered space into an efficient and enjoyable laundry room.'
Ritika Asrani suggests: 'To save space and keep your ironing board out of the way, consider magnetic ironing board holders. These discreet holders can be installed on the inside of a cabinet door or on the wall. They securely hold your ironing board vertically, making it easily accessible when needed and eliminating the need to store it on the floor or leaning against a wall.'
Alternatively, a simple ironing board holder mounted on a wall can also keep your ironing equipment out of the way and organized. We love this wall mounted iron and ironing board holder, from Wayfair.
4. A sink cover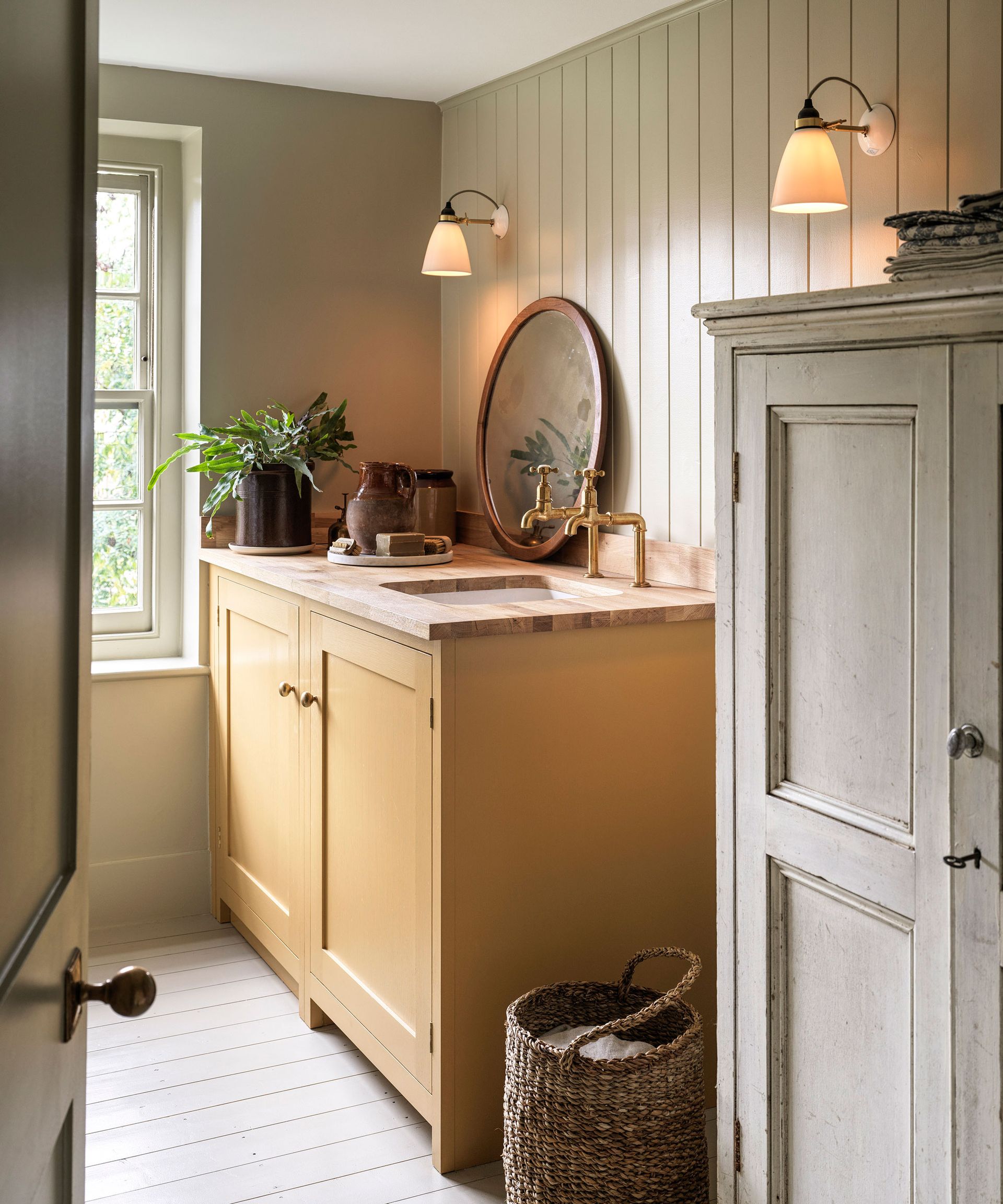 For laundry rooms equipped with sinks, a sink cover can be a game-changer,' says Ritika Asrani. 'These covers are designed to fit over the sink, effectively creating extra counter space when not in use. This additional surface is perfect for folding clothes, sorting laundry, or even housing small appliances like a coffee maker or microwave, making the laundry room a versatile and functional space.'
Since laundry rooms are often smaller spaces that are filled with more items than other rooms, finding clever solutions to maximize space is always a great idea.
You can find an over-the-sink cutting board at Amazon to make the most of your workspace.
5. Sorting hampers
'Instead of traditional laundry hampers, consider sorting bins with multiple compartments,' suggests Cyble Rizwan. 'This innovative approach makes it easy to separate laundry into categories like colors, whites, delicates, and towels right at the source. It streamlines the laundry process from start to finish.'
We love this laundry hamper with a shelf, from Amazon, for added storage space.
6. Custom shelving for supplies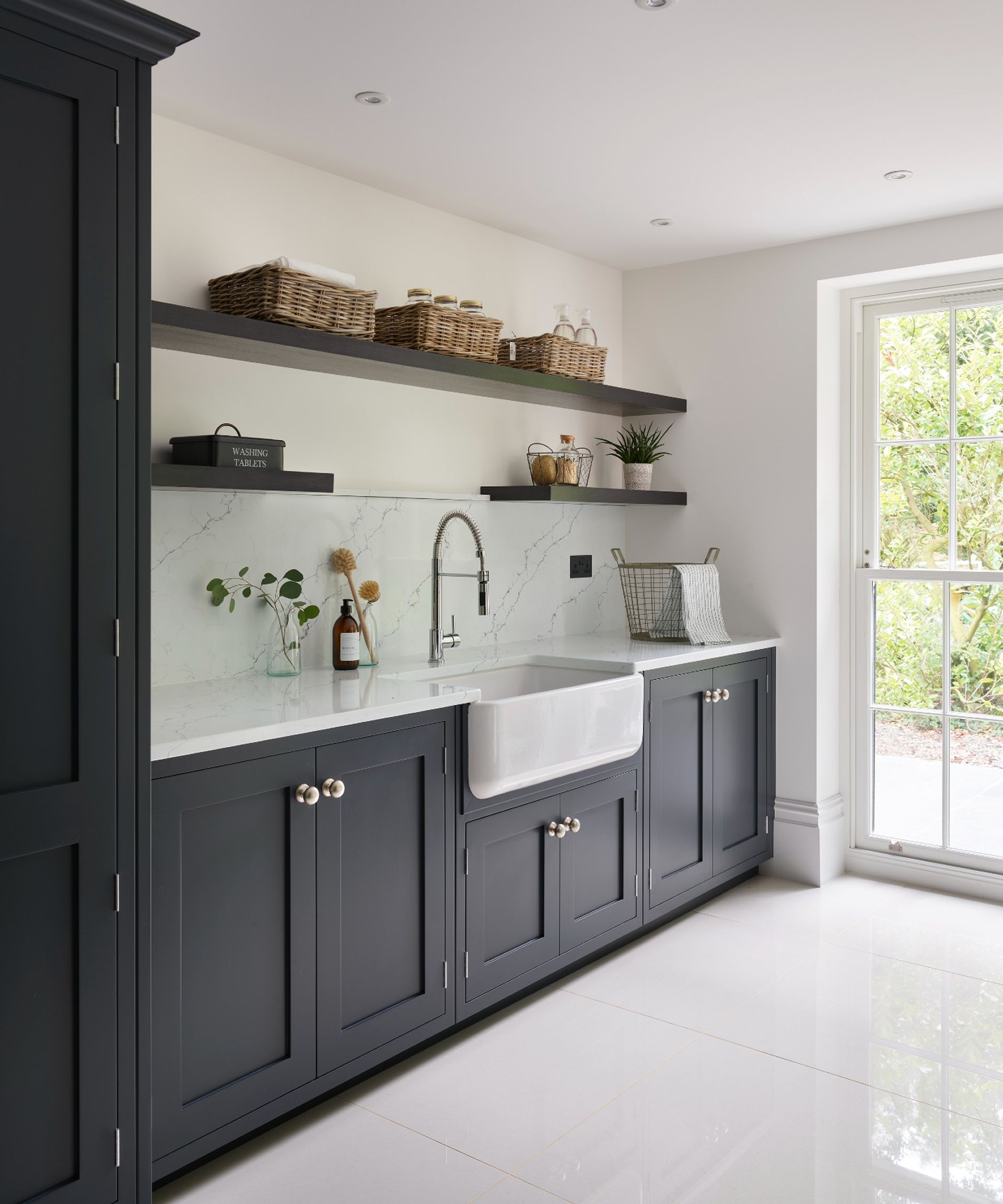 A clutter-free laundry room is essential for efficiency. Adequate laundry room shelving and storage solutions are necessary for storing detergent, stain removers, fabric softener, and cleaning supplies.
'Instead of relying solely on standard shelves, consider custom shelving solutions tailored to your laundry supplies,' advises Cyble Rizwan. 'Think about built-in detergent dispensers, slots for laundry baskets, and designated areas for stain removers and fabric softeners. This keeps everything at your fingertips and makes laundry day a breeze.'
You should also consider adjustable shelves so you can alter your shelving space, leaving the opportunity to add more shelves or create a bigger space between them by taking some out, meaning your laundry room can adapt to your changing storage needs.
7. An airing cupboard
If you have a hot water tank in your laundry room, it may be a clever idea to install an airing cupboard space for the quick drying of clothes. In my home, we built a surrounding cupboard for the hot water tank with enough space to safely hang clothes. The room in itself is far warmer than the laundry room, making it the ideal place to dry clothes.
We recommend getting professional advice before installing an airing cupboard to ensure that it meets safety regulations.
What is something people forget to store in their laundry room?
People often forget one of the most important laundry room tools – a stain removal kit, stocked with various stain removers, brushes, and reference guides for treating specific stains.
---
Make your laundry room a space where you can quickly complete tasks by implementing a system that works for your household. One way to improve your laundry room efficiency is to ensure you have adequate lighting in focus areas, such as the sink, washing machine, and shelves.
Sign up to the Homes & Gardens newsletter
Decor Ideas. Project Inspiration. Expert Advice. Delivered to your inbox.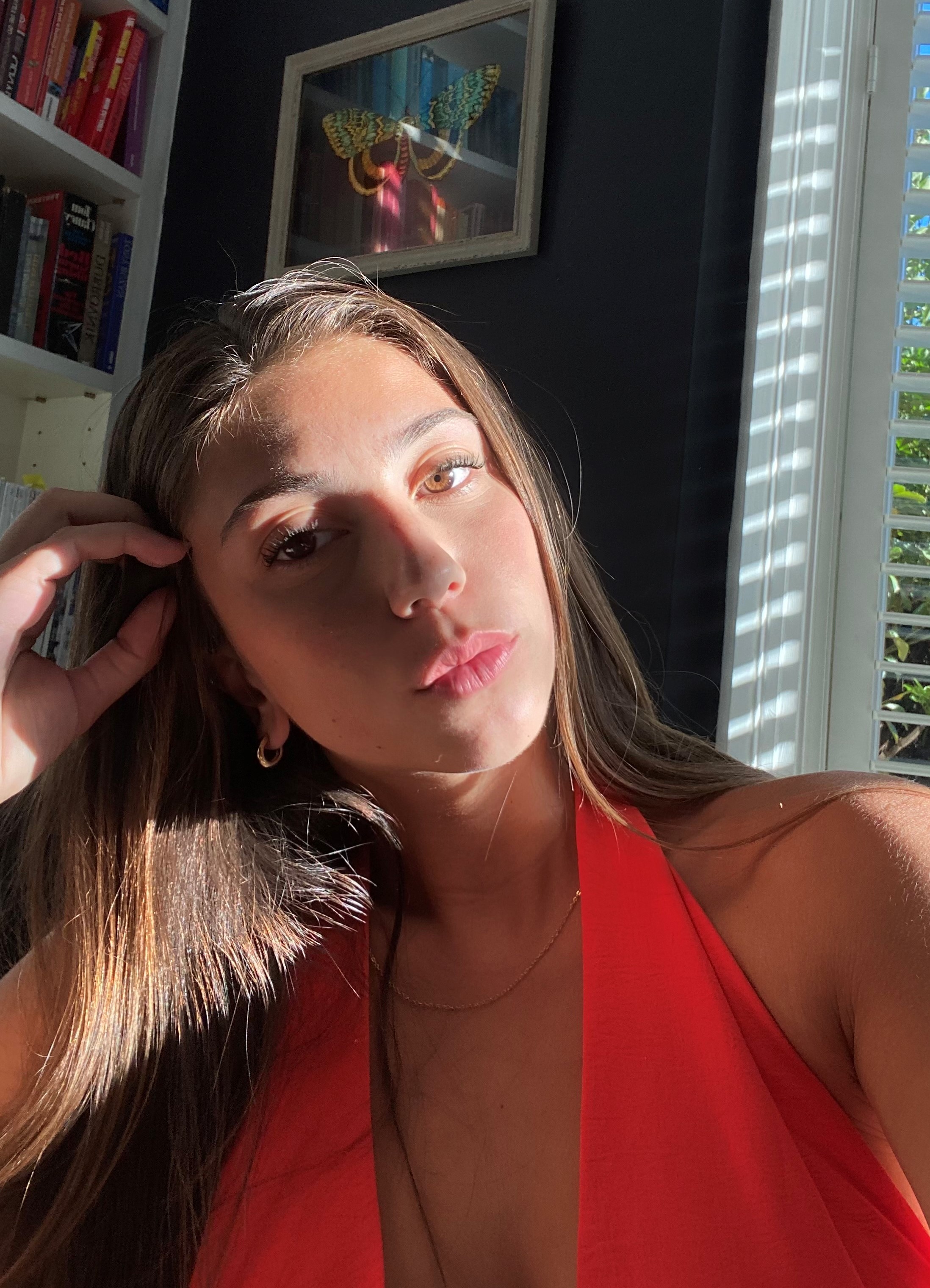 Lola Houlton is a news writer for Homes & Gardens. She has been writing content for Future PLC for the past five years, in particular Homes & Gardens, Real Homes and GardeningEtc. She writes on a broad range of subjects, including recipe articles, reviewing products, writing 'how to' and 'when to' articles. Lola now writes about everything from organization through to house plants. Lola is a graduate student, who completed her degree in Psychology at the University of Sussex. She has also spent some time working at the BBC.