What to get rid of for a minimalist family room – for a clutter-free family crash zone
Keep a cap on clutter in your family room with these seven things you can get rid of for a minimalist space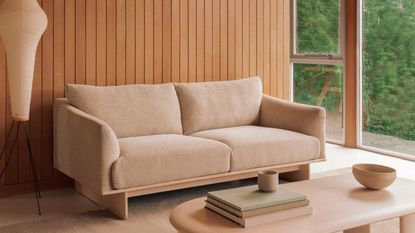 (Image credit: L.Ercolani)
Sign up to the Homes & Gardens newsletter
Decor Ideas. Project Inspiration. Expert Advice. Delivered to your inbox.
Thank you for signing up to Homes & Gardens. You will receive a verification email shortly.
There was a problem. Please refresh the page and try again.
Our family rooms take the brunt of our family's everyday activities – from watching TV in the evening to dance parties and tea parties. That being said, there are plenty of things in them surplus to purpose that you can get rid of for a more minimalist space.
Along with picking up the items pro organizers say are must-haves for small family rooms, paring back on your belongings is the best way to stay on top of clutter.
Here is what the pros suggest getting rid of for a more minimalist family room, without sacrificing functionality.
What to get rid of for a minimalist family room
Although minimalism and young family members typically do not mix, these seven things can be decluttered from the space to help prevent chaos down the line without sacrificing functionality in the long run.
1. Excess toys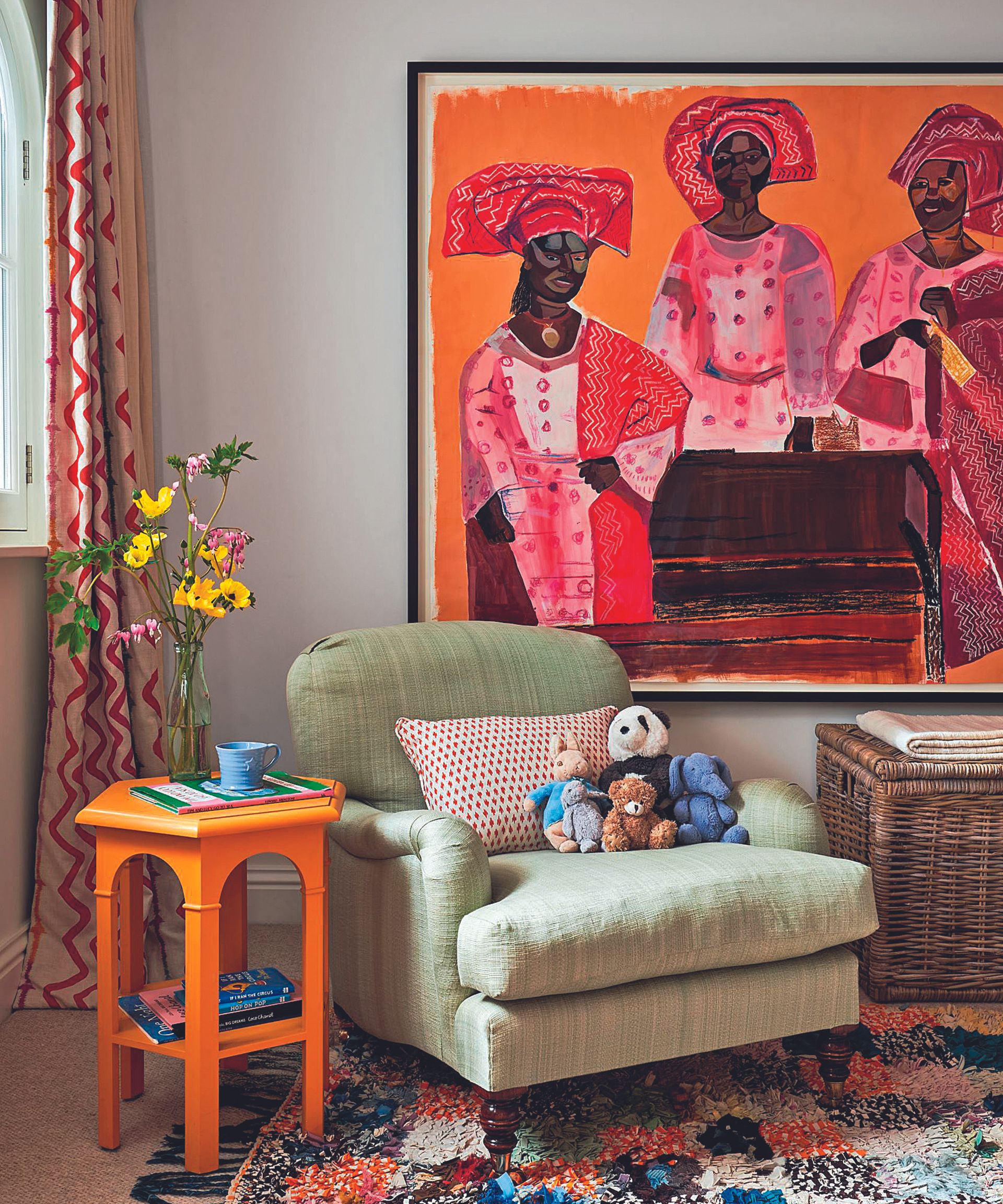 Family rooms are a great hub for keeping your family toys, board games, and gaming consoles all tucked away neatly in one spot, however too many can be the enemy of minimalism – especially when you don't use them very often, or at all.
Decluttering toys and games are a natural first step for creating a minimalist family room and Karina Toner, cleaning expert at Spekless Cleaning suggests using a rotation system to keep the toys you do hold onto exciting for your children (so they won't soon demand more).
'For households with multiple children, instead of having all toys and games out at once, consider implementing a rotation system. Store a portion of the toys away and periodically swap them with the ones that are currently being used. This keeps the play area fresh and prevents it from becoming overcrowded,' she advises.
Karina is the Operations Manager at Spekless Cleaning, a trusted maid service based in Washington D.C. The team has over five years of experience providing top-quality cleaning services for both residential and commercial clients. Karina oversees every aspect of the business, ensuring that every client gets the same top-notch service and a spotless clean every time.
2. Edit your decor
The family room decor can often afford to be fairly minimal as you use your personal items, games, books, and pictures to help liven up the space. That means that other traditional items such as excess pillows, throws, and coasters can all go, says Bonnie Borromeo Tomlinson, professional home organizer and author of Stop Buying Bins, available at Amazon. Some throw items to help soften the space won't go amiss, but excess that ends up cluttering your floors and standing in baskets is just not needed.
3. Storage pieces that aren't doing much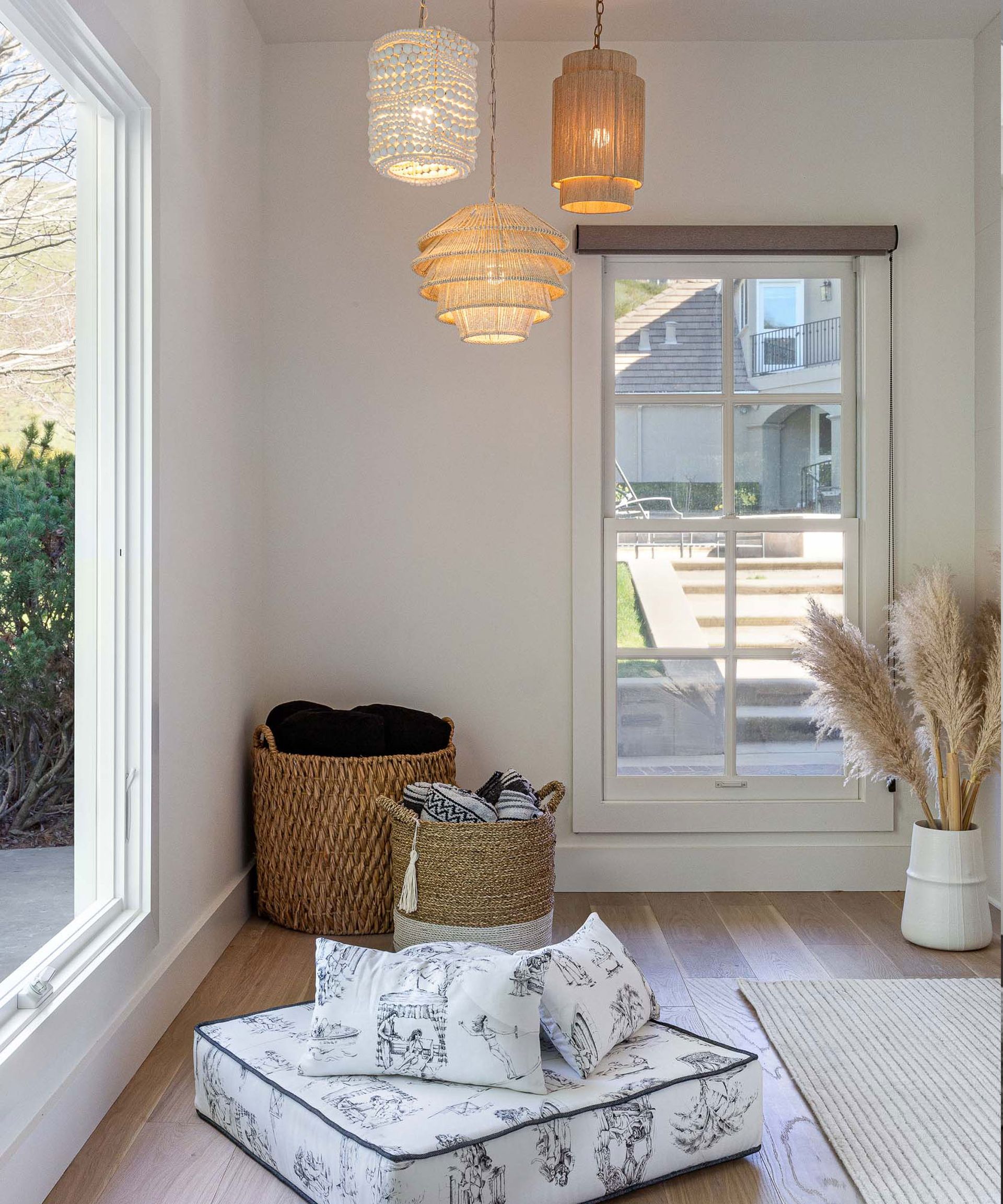 Not all home storage is created equal, and there are plenty of pieces we fall into the trap of buying and then not making the most of. Bonnie Tomlinson, a home organizer, suggests getting rid of storage pieces such as blanket baskets and remote control caddies 'that you think is organizing your space but ultimately the remote is still just hiding in the couch – and they don't store anything else.'
'It's making your space look overwhelming and giving you sensory overload without you even knowing it,' she says.
4. Bulky, heavy furniture
Family room furniture needs to be able to accommodate every member of the household and then some, which often leads to us cramming in bulky pieces that are cozy, but ultimately overwhelm the space.
Nathaly Vieira, professional cleaner and organizer and owner of InspireClean suggests swapping your pieces out for lighter weight options instead, 'to maintain the minimalist aesthetic.'
'Replace bulky armchairs with stylish, slim-lined chairs, or a coffee table for a tray on a storage ottoman. This will help make the room look bigger and less cluttered, giving you that minimalist vibe.'
5. Outdated media you don't touch
Holding onto old outdated media that you don't use anymore for the sake of nostalgia is a common living room organization mistake that also curses family rooms, points out Bonnie Tomlinson, home organizer.
'If you're not using it, it's taking up space and making your home look cluttered and shabby. Be honest with yourself, you don't watch DVDs anymore with all the streaming channels you pay for, much less VHS tapes. Sell them, donate them, give them away – whatever you have to do to free up the space. And this is just one category to go through and move out,' she adds.
6. Remove items not used for family activities
The family room can fall victim to being a home office, or a home gym when space is tight. These can detract from the family element of the space and create clutter that prevents minimalism. As a result, Alexia Danyel Wilborn, homemaker, and lifestyle blogger suggests clearing it out to another room, or reevaluating whether or not you really use it and getting rid altogether.
7. Overwhelming color schemes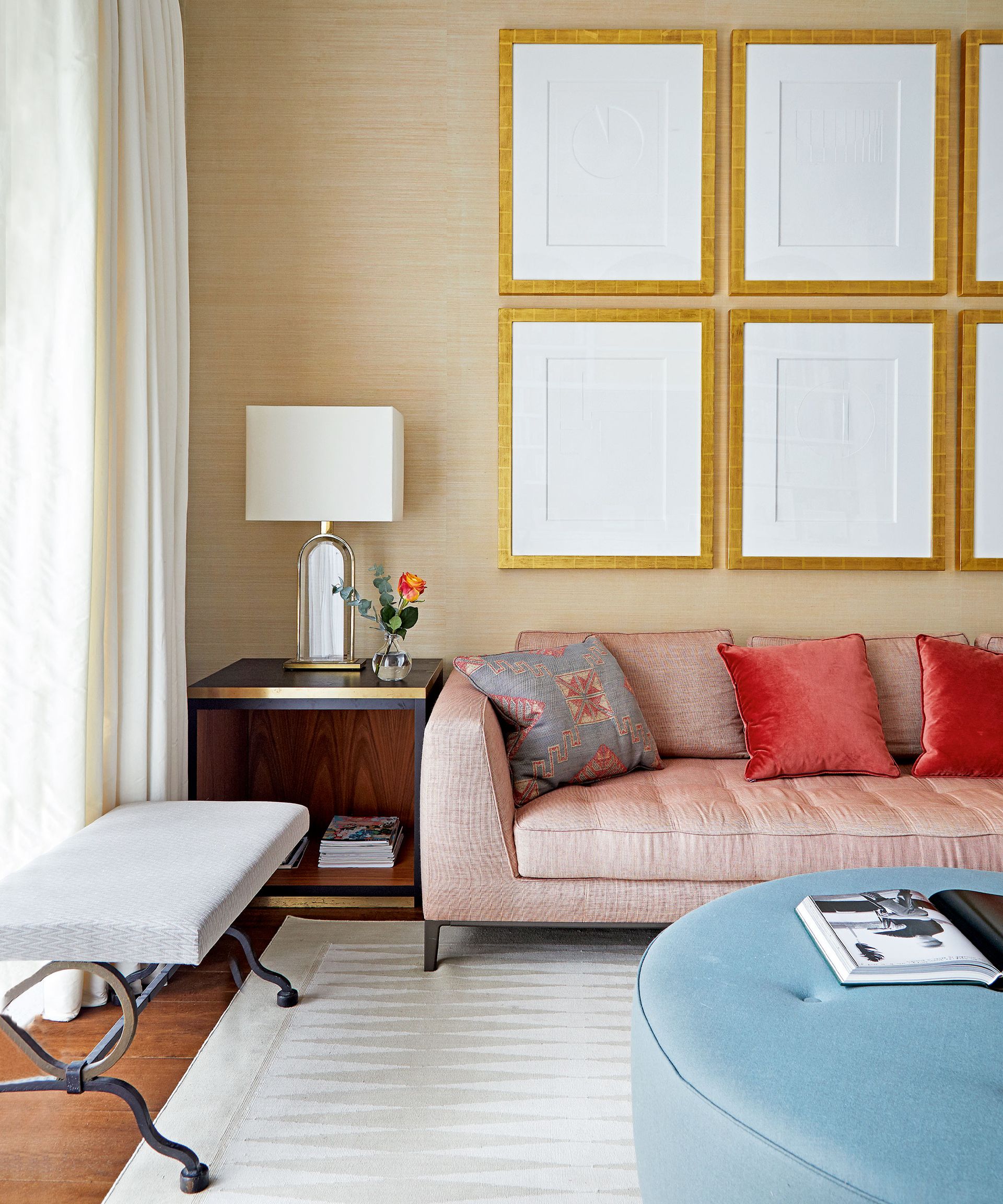 Minimalism is not just about the items you keep, but how you decorate the whole space – from the flooring to the family room paint ideas, reminds Julio Arco, interior designer and architect, and founder of Bark and Chase. As such, you should be mindful of colors and textures.
'Choose a simple color scheme and get rid of items that don't fit within it. Cooler colors, like blues and greens, are often preferred in interior spaces and can promote relaxation to prevent everyone from becoming too hyper.
'With textures, focus on simplicity. Having too many competing textures can make a room feel chaotic. Choose a few key pieces with interesting textures and stick with those, cutting back on any additional textured items.'
Julio Arco has been practicing as an architect, interior designer, and online interior designer for the past several years in the United States. He holds a degree in Architecture from ITESM and a Master's degree in Urban Design and Housing from McGill University. He is also a member of the Royal Architectural Institute of Canada (RAIC).
FAQs
How can you be minimalist with a family?
Trying to follow minimalism with a family can be tricky, especially if you have young children who need toys to help development, but it is possible if you create the right storage in your home to help contain clutter at the end of playtime. Using storage drawers low down so that your children can access them can help to teach them to take out what they want and put it away afterward, for instance.
Is minimalism good for mental health?
Minimalism can be suitable for some people's mental health as it can reduce clutter and therefore messes – two things known to have a negative impact on your mental health and positive thinking.
That being said, true minimalism can be a bit extreme for some who prefer to be surrounded by home comforts. It is truly down to personal preference.
---
On top of decluttering and tidying your family room, it helps to clean a family room too to help maintain a clean, sleek aesthetic. Increasing natural light is also a good idea to help make the space seem more open and less cramped. These tricks are especially important when you still have a room filled with essential furniture.
Sign up to the Homes & Gardens newsletter
Decor Ideas. Project Inspiration. Expert Advice. Delivered to your inbox.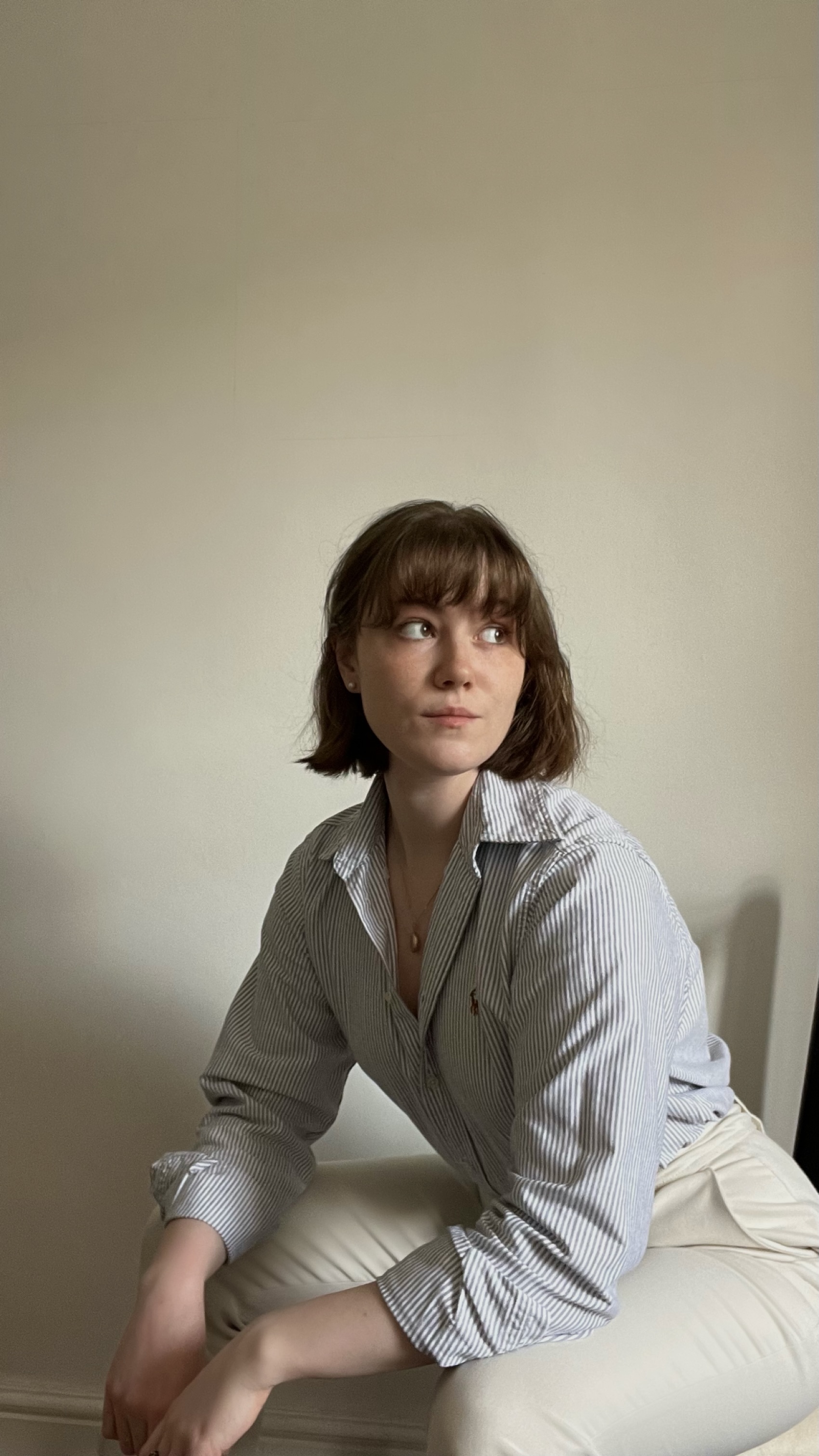 Chiana has been at Homes & Gardens for a year, having started her journey in interior journalism as part of the graduate program. She spends most of her time producing content for the Solved section of the website, helping readers get the most out of their homes through clever decluttering, cleaning, and tidying tips – many of which she tests and reviews herself in her home in Lancaster to ensure they will consistently deliver for her readers and dabbles in the latest design trends. She also has a first-class degree in Literature from Lancaster University.