Design house: A Provençal villa with a view
Set in the celebrated landscape of Aix, this former farm building has been transformed into a charming home that embodies the traditional style of the region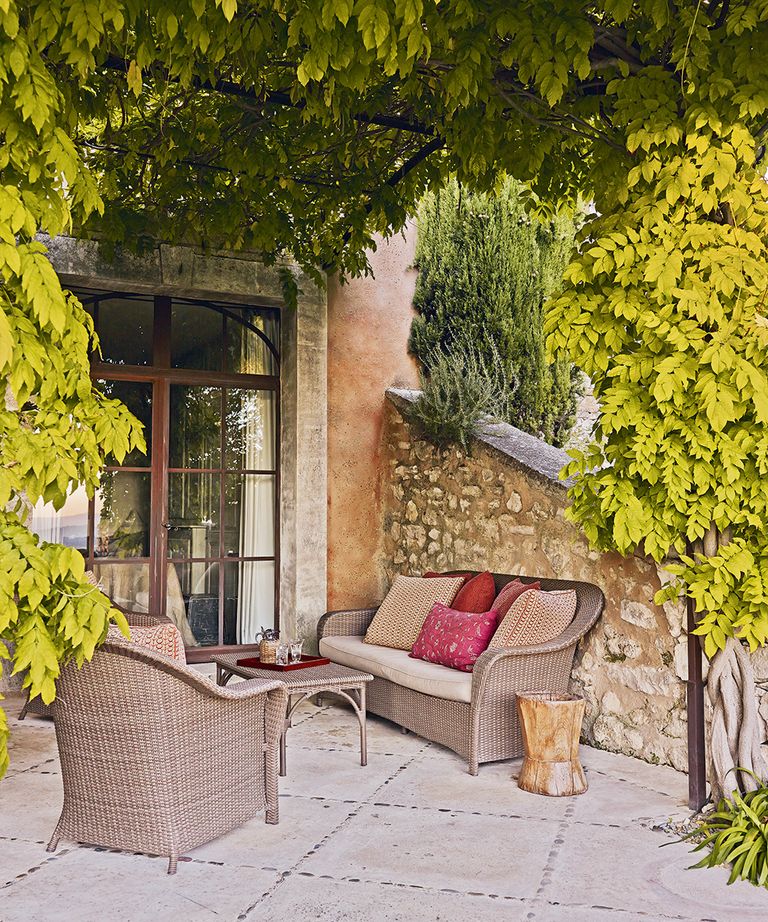 (Image credit: David Cleveland)
Looking at this impressive home, it is hard to believe it was once a large dilapidated farm building with a rabbit warren of rooms. However, with loving care by the architect, it has become a home-away-from-home near Aix-en-Provence.
See: our spaces section for more inspiring featured homes
The property
Set in a picturesque landscape, the property looks out onto Mont Sainte-Victoire, so stunning that Cézanne painted it time and again throughout his career. The area is incredibly popular and good properties are hard to find, so it is best to concentrate on the location instead. Views will be with you forever, but a house can be changed to suit your needs.
The property was a bricolage, or a jumble of rooms, that had seen many modifications over the years, leaving the floors uneven and the rooms disorganised. The plan was to turn it into a charming bastide Aixoise – the type of country house the region is famed for. To begin with, and to help determine the new layout, it was noted how the Provençal light and the colors and terrain of the landscape affected the property's appearance and structure.
Terrace
This area in front of the kitchen, where the flagstones have been edged with pebbles inlaid in concrete, offers a shaded place to relax away from the heat of the summer sun.
Garden view
The property has 50 acres of land and includes an olive grove, as seen through the windows of the main bedroom.
Kitchen
The farmhouse-style kitchen is the focal point of the house. Recesses have been built into the table for the family dogs, which like to curl up there.
Living room
A contemporary sofa was chosen for daily comfort. Although it is not a period piece, its understated looks ensure it does not jar with the antique furniture elsewhere in the room.
Dining room
The windows were designed with soft arches, a typical feature of Provençal villas in the 18th century.
Living room
Bastides Aixoises were the homes of wealthy landowners and it was customary for an area of the main living space to be used as a music room – a feature recreated here.
Staircase
Accessories and artwork reflect the region, from the lavender in the urn to the impressionist paintings on the wall.
Landing
The wrought-iron stair railing was made to a traditional design by a local craftsman.
Laundry room
A Provençal-style ladder was made to reach the upper shelves of the linen cupboard.
Cloakroom
The basin adds a sense of grandeur. It is a copy of a typical Provençal design and is carved from local stone.
Guest bedroom
Pairing fabric-covered walls with a quilted bedspread brings softness and depth to the room.
Bedroom
Terracotta floor tiles combined with red ticking on the canopy bed give the room a warm glow.
Photography/ David Cleveland