Designer Profile: Emma Sims-Hilditch
Emma Sims-Hilditch is admired for creating serene but practical interiors with an understated modern elegance, perfectly suited to both rural and city homes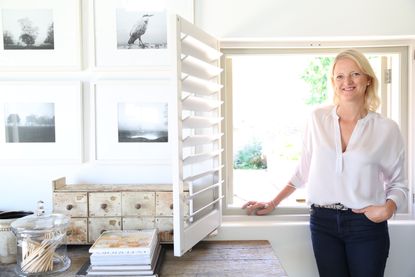 (Image credit: Betty Sims-Hilditch)
Working in film production is not the traditional route to a career in interior design. Yet Emma Sims-Hilditch's early work in London as a production assistant in the dynamic studio of Ridley Scott on ground-breaking films such as Thelma and Louise and Gladiator proved to be a boon in preparing her for managing large-scale projects and budgets.
Today, her own design studio with its team of 30 is undoubtedly one of the stars of the interiors scene. It works with clients based in Britain but also international clients from Asia or America looking for help with properties in the UK and overseas.
Here we consider her career path, her design ethos, benefit from her interior design tips, and find out why nature and preserving England's architectural heritage are strong inspirations in her work.
Design aesthetic
Lovers of English style with a softly contemporary twist will undoubtedly already know the work of the Sims Hilditch studio and its founder Emma Sims-Hilditch.
The gentle demeanour and understated elegance Emma embodies in person manifests in all her interiors. Her signature aesthetic of calm palettes, tactile textures and a happy marriage of modern and classic pieces runs with a reassuring confidence through every room her studio creates.
It's a look that invites the occupant to settle into their surroundings because her interiors are not only relaxing to be in but fundamentally practical for daily life.
Sims Hilditch was formally launched in 2009, but Emma had already been working in interiors from some considerable time. When she left film production and moved to Wiltshire with her husband John Sims-Hilditch (a former soldier and co-founder of Neptune), she first renovated their own home – a derelict, listed former school – and started a professional curtain-making business from her kitchen table while raising three children.
Her business evolved organically and it wasn't long before her 'big break' came when she was recommended to design the interior of a manor house.
Creative calling
Emma comes from a family of creative minds. Her great-grandfather was an artist and a member of the Royal Academy of Arts and her mother was a keen interior decorator. 'She was forever decorating our family home as a child and I became endlessly fascinated by her creativity,' Emma says.
Her sister trained as a textile designer and one of her brothers is a photographer.
As a child she regularly decorated or rearranged her bedroom and so – despite initially studying for an invaluable degree in business studies – it could be thought that her path was almost certainly going to lead to design.
As projects grew so did her business and once it reached a team of eight it became time to move to a new, much bigger studio. Emma didn't want a traditional 'office style' studio: 'I wanted to create a sense of "home" for clients when they visit,' she explains.
She bought and renovated a dilapidated pub which dated back to the 16th century – The White Hart on the Wiltshire/Gloucestershire border – to create the most beautiful and inviting studio. The studio opened in 2014 and now accommodates 30 staff as well as creating an inspirational and comfortable environment to host clients.
Sensitivity to history
Thoughtful, sensitive renovation of listed buildings is something Emma's team takes great pride in, both in terms of preserving architectural heritage and in decorating to suit the history and location.
'We are proud to breathe new life into old buildings for many of our clients. Preserving a building's heritage is an important part of our process and we try to incorporate as much of its original fabric as possible into our designs. This sometimes entails working with architects or listed building specialists to sympathetically reimagine a building into something suitable for modern living, without compromising its original structure,' Emma says.
She goes on to reveal: 'Most recently, we completed the renovation of a nine-bedroom family home steeped in British history. We worked with an architect to restore some of the original walls and structure which dates back 500 years, and sensitively reimagined the layout to bring the interior into the 21st century.'
Timeless not trend-driven
Longevity and quality are watchwords for Emma. Whilst she and her team are acutely aware of global innovations, trends are avoided and every scheme is client-focussed rather than fashion-driven.
'We create timeless interiors which are built to last, and see it as fundamental to ensure a home functions well, and doesn't just look beautiful.'
She goes on to say: 'Reusing and preserving existing items of furniture is also something that we pride ourselves on at Sims Hilditch. We often restore and incorporate items of our clients' existing furniture into an interior, which adds a certain character and personality to the home, and love to curate and collate items from local suppliers and antiques dealers, which are unique to each project.'
Studio specialism
'We offer a fully comprehensive design service which includes the specification of furniture and furnishings with a dedicated procurement team to help source and install the items in each home. We also offer an in-house interior architectural service which addresses spatial planning, kitchen design, bathroom design, bespoke storage and joinery design.'
Where do you look for inspiration?
'Museums and art galleries are a great source of inspiration as are hotels. La Bastide de Marie Hotel in Provence inspired much of the interior for my own home in Wiltshire.
'The team and I are also greatly inspired by the English countryside. One of the first things we look at when beginning a project is the property's setting and how we can incorporate elements of this into the home. This might be a color palette reminiscent of the rolling hills, or a timber floor inspired by the nearby woodland.
'I'm a country girl at heart. All of my country walks inspire me; they are what make me happy and most importantly they give me time to think. It is a pivotal part of my family's life and some of our fondest memories are of striding across the Brecon Beacons with our young children in tow.
'London is fun to explore too. (Emma has homes in Wiltshire, St Mawes in Cornwall and London). Wherever I am in the world I always try to walk. I would highly recommend getting out and about to get your creative juices flowing.'
How does the design industry differ from when you launched your business?
'Of course, with the rise of technology, it stands to reason that the industry operates increasingly online. This is wonderful in many ways as we can reach so many of our clients, industry contacts and interior design enthusiasts through Instagram, newsletters and our website.
'However, we strongly that this should be balanced with face to face meetings where possible to maintain a personal connection.'
Who are your design icons?
'Axel Vervoordt. I have an exploratory approach to design and am always looking at my surroundings for inspiration. In particular I love the understated, natural and elegant aesthetic of Belgium characterised by weathered timber floors, heavy linen and cool lighting. It is a look which is perfectly captured by Axel Vervoordt who is an absolute master of design.'
Where do you shop?
For sourcing antiques and unique items: Kempton market.
For beautiful tiles: Marlborough Tiles – which provides beautiful tiles, and is local to the Sims Hilditch studio in Wiltshire.
For hand-painted lampshades that look great in a sitting room or bedroom: Bloomsbury Revisited.
Who is your dream client?
'I am a big fan of George Clooney's work as an actor; he has great talent and seems to be somebody of true class and taste and has a great love for classic, timeless design.
'Working in film requires a good deal of creativity, as I well know from my previous career, and this is certainly the case for those appearing on screen. With this in mind I believe it would be a pleasure to combine our creative minds to create a beautiful interior.'
Current projects
'Work ranges from new-builds still in planning, to interior refreshment to complete reconfiguration and refurbishments. A nine-bedroom family home in Northern England, a four-bedroom former school house for a young family on an Oxfordshire estate, a chalet in the Swiss Mountains and several homes in Notting Hill and Chelsea in London are just some of the recently completed projects.
'Sims Hilditch is also currently working on a seven-bedroom house in the Channel Islands, and several of large manor houses in the Cotswolds as well as a selection of London properties which will complete in the next two years.'
Extra insights
Emma recently appointed a new Design Director, Louise Wicksteed, who has taken over the day-to-day running of the design team, freeing Emma to focus on the business's creative direction.
Emma is also the Creative guardian of Neptune – the business her husband John Sims-Hilditch co-founded with Giles Redman.
The creative streak continues in the family through both daughters. Daisy is a respected fine artist specialising in portraiture and plein air landscapes. Betty works in film set decoration and is also a painter and has worked in the art department for such beautifully cinematic projects including Peterloo (2017), Rebecca (2019) and Cruella (2020). Emma's son, Billy, is on the cusp on launching his own clothing business.
Sign up to the Homes & Gardens newsletter
Decor Ideas. Project Inspiration. Expert Advice. Delivered to your inbox.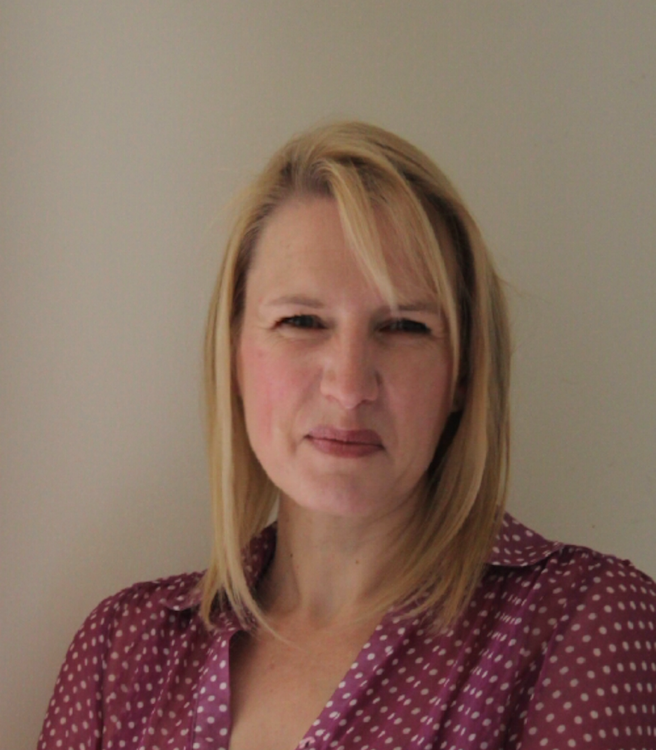 Interiors editor and brand consultant, Kerryn Harper-Cuss has worked on four interior magazines and edited three of these, most recently The English Home, where she was Editor-in-Chief of both its UK and US editions for almost 12 years. She now writes for a number of high caliber publications, moderates design seminars and is particularly delighted to pen profile features on world-class interior designers for a regular slot on the Homes & Gardens website.