How to grow leeks – from seed or existing plants
Discover how to grow leeks for the most versatile crop that will beautify the veg patch year round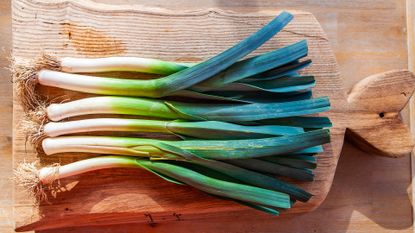 (Image credit: Getty Images)
Once you have learnt how to grow leeks, you will do it year after year. They are so delicious and versatile, and add interest to the veg patch in the coldest months of the year.
Choose a selection of early and late varieties and you can keep harvesting from late summer right through to early spring. If you leave a few plants to go to seed, they will even produce beautiful allium flowers into the summer. This makes leeks a truly year-round crop, and an essential addition to your kitchen garden ideas.
The good news is that leeks are not difficult to grow. 'Leeks are pretty straightforward; just don't get soil down between the leaves as it's the devil to get out,' says gardening expert Matt James, who recommends varieties Musselburgh and Torledo.
Other leeks worth your time include Lancelot, Dawn Giant, Pandora, and King Richard, but there are plenty of tempting varieties to try.
How to grow leeks from seed
'March is the main month for sowing many crops, including leeks,' says Period Living's gardens expert Leigh Clapp. However, you can sow earlier or later depending on the variety and your local climate. 'You can plant them out from May, and harvest through fall and winter.'
While you can sow direct, it's best to start leeks off under cover in the greenhouse or a windowsill. Otherwise they will dominate the veg patch when you could be growing other, quicker crops such as lettuce.
If you sow seeds successionally every few weeks, you will have a continual supply rather than one glut. Early and late varieties will need sowing at different times, so check the seed packet.
To grow leeks from seed, fill small pots or seed modules with potting mix that has a fine tilth – seed compost would work well.
Sow one seed per pot or module and cover with a fine layer of potting mix.
Keep the soil moist, but not overwet.
The seeds should germinate within two weeks.
Once the seedlings have grown to 6-8 inches tall, you can plant them outside in early summer.
To plant out your seedlings, make holes around 6 inches deep with a dibber or pencil, spaced around 6 inches apart in rows around 12 inches apart. 'You can get more crops in a plot by growing them closer together than usual. That way you'll get baby leeks that you can pick earlier,' says James.
Tease out the leeks from their pots, trim the roots to about 2 inches long, and gently insert one per hole.
Covering the stems in this way will blanch them so they will be white, and taste sweeter.
Fill the holes with water, but don't fill with soil. As the leeks grow, you can gently pull the soil around the base, but do not let it fall between the leaves as it will get trapped between the layers.
Feed leeks every 3-4 weeks with liquid fertilizer.
You can harvest your leeks in late summer when they are small and tender, or in the fall or winter.
If you leave some of your leeks to flower, you can save the seed for the next year, although they will not grow true to type.
If you would prefer to start your seeds off direct, then plant each seed about 8 inches deep using a dibber. 'For successful direct outdoor sowings of leeks, warm soil is essential. This is particularly important with thick clay soils that warm up slowly,' says James. 'Cover your plot with black or clear plastic sheeting two weeks before you plan to sow to help get early crops off to a flying start.' Aim for a soil temperature of at least 45°F (7°C).
How to grow leeks from leeks
As well as growing leeks from seed, you can buy seedlings from the garden center to plant in position, or even grow them from the offcuts of leeks you have eaten.
Leeks are surprisingly easy to regrow in water, and it cuts down on food waste.
'To regrow leeks simply put the root end in a jar of water for a few days, replacing with fresh water as needed,' says Clapp.
When the leek has sprouted lots of new growth, plant it in potting mix and it will grow to full size once again.
How to grow leeks in pots
Leeks are a great option for a container vegetable garden. Grow them in pots on the patio or balcony, and they will be close to hand when you need to harvest them for cooking.
'They will need a good size pot, about 12 inches in diameter, with plenty of depth. You can always thin them later if they need more space; the thinnings are absolutely delicious,' says Aaron Bertelsen in Grow Fruit & Vegetables in Pots.
'Plant the seedlings good and deep, and fill the hole with water rather than soil to help the roots settle in. Add some grit to the compost (potting soil) too – drainage is particularly important for winter crops.'
Bear in mind that when growing leeks in pots, you will get a bigger harvest it you space them closer together – say, 2 inches between each plant, and begin to harvest them when they are young.
Problems and pests
Leek rust – which appears as orange or brown blotches on the leaves – is a common issue, but won't harm the plant unless the infection is severe. Avoid overcrowding and dispose of infected plant matter. You should also practice good crop rotation, as planting them in the same spot the following year will increase the likelihood of problems.
Allium leaf miner and leek moth can also be an issue in some areas, and where present can weaken the plants. If you are affected, then the following year cover the crops with mesh to prevent them from accessing the plants.
Companion planting is a good way to ward off pests and improve planting success. 'Leeks are good companion planted with carrots, onions, garlic, beets, celery, tomatoes, fruit trees, parsley,' says Clapp.
Are leeks easy to grow?
Leeks are easy to grow as long as you sow them at the right time, and follow the correct procedure in planting out. You should then suffer few problems.
How long does it take leeks to grow?
Leeks take between 6-10 months to grow, but this wil depend on the variety, sowing time and whether you choose to harvest the plants when young or mature.
When should you plant out leeks?
Plant out leeks in late spring to early summer, when the seedlings have reached around 6-8 inches in height.
How to grow big leeks
To grow big leeks, select a large variety, such as Dawn Giant or Giant Winter. Start them off indoors as early as possible, plant in soil enriched with organic matter, giving plenty of space between plants, as this will affect size. Feed regularly with liquid fertilizer.
You should also leave it as late as possible to harvest the leeks, to allow them to grow to bumper proportions.
Do leeks come back every year?
It is possible to grow perennial leeks that come back every year. However, for the best crops you should treat the plants as annuals, sowing new seeds every year.
Sign up to the Homes & Gardens newsletter
Decor Ideas. Project Inspiration. Expert Advice. Delivered to your inbox.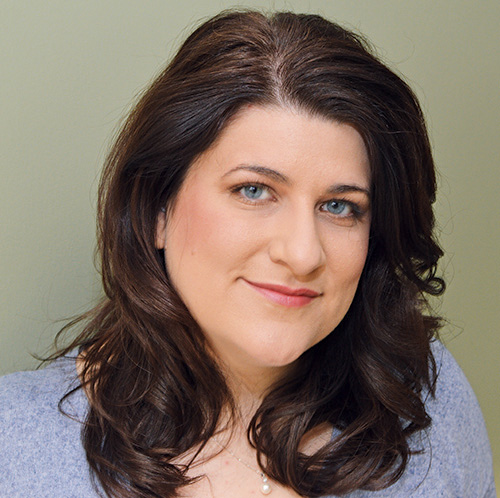 As editor of Period Living, Britain's best-selling period homes magazine, Melanie loves the charm of older properties. I live in a rural village just outside the Cotswolds in England, so am lucky to be surrounded by beautiful homes and countryside, where I enjoy exploring. Having worked in the industry for almost two decades, Melanie is interested in all aspects of homes and gardens. Her previous roles include working on Real Homes and Homebuilding & Renovating, and she has also contributed to Gardening Etc. She has an English degree and has also studied interior design. Melanie frequently writes for Homes & Gardens about property restoration and gardening.