How to make the most of your basement
Discover expert insight into how to make the most of your basement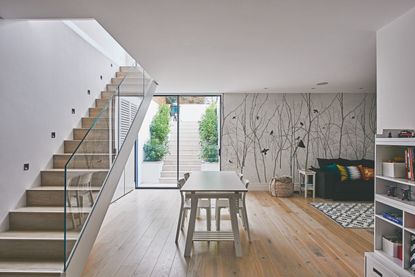 (Image credit: Future Publishing Ltd Photograph: Jonathan Gooch)
It offers excellent potential but the issue of how to make the most of your basement can also be a challenging one. Its area, potentially a low ceiling height and, frequently, the absence of windows mean that a basement needs thoughtful design.
But there are solutions to the potential problems that can make a remodeled basement a valuable extra floor of a house and a space that fits may needs – plus one that feels as practical and good looking as the remainder of a home.
Bring your basement ideas to life without compromise with this expert guide to maximizing its potential.
How to make the most of your basement
The challenge of how to make the most of your basement has a number of aspects including its proportions, bringing light to it and, if it's to be a series of rooms, how to divide it up.
Here, we've put together the insight you need along with expertise from Andi Morse, founder and principal designer of Morse Design.
Which rooms could you locate in a basement?
Part of making the most of your basement lies in choosing well when it comes to which rooms are located in the space.
'The basement is ideal for a second family room with a very large TV for gathering with friends or family,' suggest Andi. 'If the space is available to you, I would recommend adding in a basement kitchen or mini kitchen to make food and drink easily accessible – even if it's just a bar and mini fridge.
'Alternatively, a playroom area with a designated space for homework is a great way to utilize your basement if you have kids. And the playroom area can easily convert to a teen room as children grow.
'Extra basement bedrooms are always needed no matter the size of your house. If you have the option to create one in the basement, it's a great space to give guests a sense of privacy during their stay.'
A basement might also be a suitable location for a home office, giving it physical separation from the rest of the house that can help enforce boundaries between work and the rest of life. Alternatively, it might prove a useful homework space for teens.
Other options include creating a home gym or yoga studio, or making it a movie theater or games room.
Locating kitchens and bathrooms in a basement
In contemplating how to make the most of your basement, it may be that a full kitchen is preferable to a mini version. Meanwhile, if it's to provide guest accommodations, or is home to a gym, or even a basement bar, for example, looking at basement bathroom ideas makes sense. But are these difficult to design successfully when they're in a basement?
'Often there aren't any windows in the basement,' reminds Andi. 'So when designing your bathrooms make sure to use light colors for paint, tile, etc. Keeping it light in a space with no windows will help the space feel warm and inviting, whereas making it too dark could result in a dungeon-like feel.
'For basement kitchens opt for a fun color palette. Since it won't be the first thing you see on the main floor, it's the perfect place to go a bit bolder. Just be careful that your ceilings are not too low to implement this idea. If they are lower, it's better to stick with lighter colors and make the area feel larger.'
Bear in mind that adding kitchens and bathrooms to a basement will increase basement conversion costs.
Make the most of a compact basement
When base, there are a number of features that can pose problems when considering how to make the most of your space, including when it's compact.
'If the basement is small, it's best to limit the rooms and instead divide up the space,' advises Andi. 'If there are too many rooms, it will make the area feel even smaller. I'm all for opening it up and creating zones such as a TV area, playroom, etc.
'It's always best to consult with a contractor or builder beforehand to investigate the potential issues with the house before beginning. You want to limit as many surprises as possible.'
Bringing light to a basement
A basement might have few or no windows, presenting another potential difficulty. 'Many times basements have limited windows and therefore limited light,' agrees Andi. 'Add as many canned lights as you can and put them on dimmers.'
It's worth considering ways to borrow light from other areas – for example by installing a glass ceiling – or creating a light well or including open basement stair ideas that let light filter through the treads.
But introducing windows as part of the design could be well worth the investment. This might be achieved by stepping the yard, or building out into it, for instance. Take the advice of an architect on planning new windows into the design.
Basement decor choices
Carefully considered decor can help make the most of a basement. 'I like painting basements on the lighter side,' says Andi. 'I feel people will gravitate towards the area more if it feels bright and airy.'
'Paint the walls with light colors and paint any trim the same color,' she continues. 'It will make the space feel larger and brighter.'
However, dark colors aren't out of the question. If the basement is a theater, for example, or entertainment space, deeper shades can be atmospheric. If that's the case, though, a good lighting design is essential both for safety, and to ensure that all the room's functions are sufficiently illuminated.
As for flooring, aim for a cohesive feel. 'I recommend continuing whatever flooring is on the main floor of the home into the basement,' Andi says.
'One of my biggest pet peeves is going into a home and seeing a totally different color for the hardwoods in the basement than what is on the main floor. It makes the house seem disjointed while maintaining the wood tone in the basement will ensure that it feels like part of the home – not a place to send the kids and get them out of the way. Otherwise, I recommend carpet.'
Heating and cooling a basement
To ensure the basement is as comfortable a space as the rest of your home year round, heating and cooling options need attention.
'Since many basements sit below ground, they typically run cool,' says Andi. 'Consult with a contractor and/or builder to ensure you have the proper systems set for warmth in the winter and vice versa in the spring and summer. There is nothing worse than going into a basement that is super cold in the winter: no one will want to stay down there no matter how great it might be.'
How can I get the most out of my small basement?
To make the most of a small basement, design it with elements everyone in your home will appreciate. 'Try to include items and improvements that are important to the entire family, such as a large TV, play area, and maybe a card table for games,' says Andi. 'If you have items or characteristics that work for everyone, they are more likely to go down and use it.'
To make more of limited space, consider opting for custom storage for the area under the stairs, which can otherwise go to waste. Being able to tidy the basement easily will make it feel more open, too.
While dividing up a small basement may not be possible, zoning it with an area rug, for example, can help it feel larger as well as making it more inviting. Don't neglect classic decor strategies such as hanging mirrors to make it feel larger, either.
How can I make my basement feel more cozy?
To make a basement feel more cozy, consider the lighting. 'Just like in the other rooms of your home, relying solely on overhead light is no recipe for a warm and welcoming space,' says Lucy Searle, editor in chief of Homes & Gardens. 'Make sure your lighting plan includes table or floor lamps, or both, to create more intimate pools of light.'
While light colors might be preferable for walls, avoid cold whites and look for those with warm undertones. Opt for warm accent hues, too, for pillows, as part of upholstery patterns, or in artwork or decorative accessories. Rich shades can be repeated in rugs as well, which will also make the floor feel cozier underfoot.
Sign up to the Homes & Gardens newsletter
Decor Ideas. Project Inspiration. Expert Advice. Delivered to your inbox.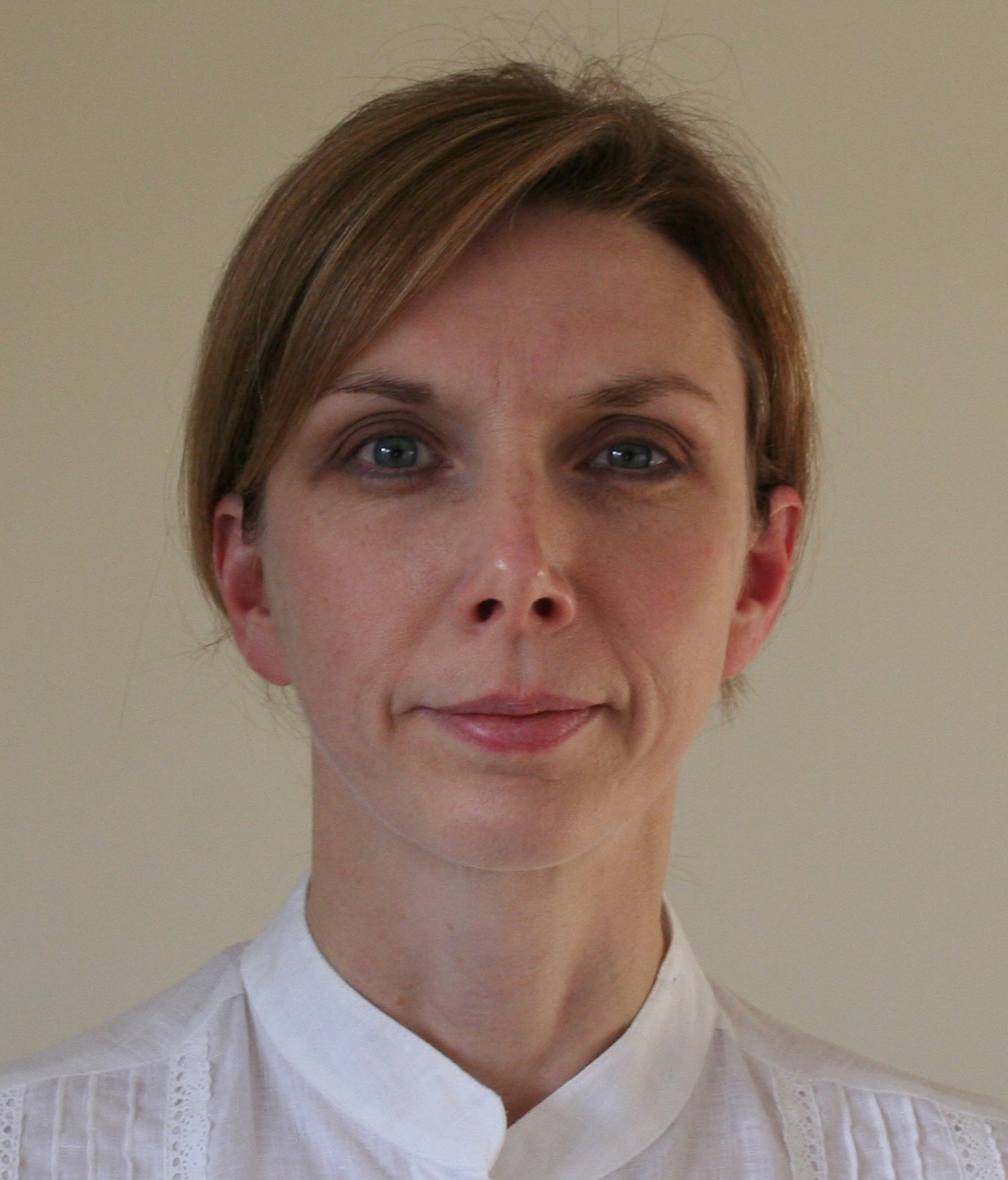 Sarah is a freelance journalist and editor. Previously executive editor of Ideal Home, she's specialized in interiors, property and gardens for over 20 years, and covers interior design, house design, gardens, and cleaning and organizing a home for H&G. She's written for websites, including Houzz, Channel 4's flagship website, 4Homes, and Future's T3; national newspapers, including The Guardian; and magazines including Future's Country Homes & Interiors, Homebuilding & Renovating, Period Living, and Style at Home, as well as House Beautiful, Good Homes, Grand Designs, Homes & Antiques, LandLove and The English Home among others. It's no big surprise that she likes to put what she writes about into practice, and is a serial house renovator.