Basement ideas – 20 valuable ways to convert your space
These basement ideas will allow you to maximize your space so that it's not only really useful and lovely to be in, but gives you a return on your investment too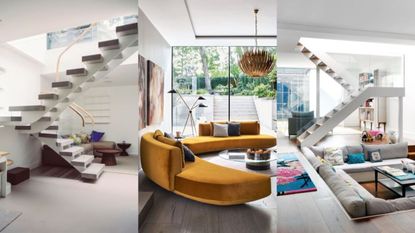 (Image credit: Bisca / Future / Simon Brown)
These clever basement ideas will be essential if you are considering transforming an unfinished basement into a habitable zone – or even excavating to create one for a home built without. Converting or decorating a basement so it's a liveable space is a smart way to establish extra square footage – especially if you've exhausted the opportunities above ground, or prefer not to build out.
From spacious living areas, playrooms and home offices, to specialist rooms including home gyms, movie theaters and wine storage, the opportunities for expansion are endless with a basement conversion as part of your whole house design.
Here, we've put together basement ideas to inspire your remodel together with expert advice for a successful project.
Basement ideas
While basement ideas can encompass a whole host of different rooms, what's crucial to all – and to make the most of your basement – is creating sufficient light, dividing up the space successfully if it's not to be open plan, and making the decor aesthetically pleasing as well as sympathetic to the rest of your home.
1. Prioritize basement lighting
It's possible that your basement lighting ideas will be compromised by the height of the ceiling, but where you can, design a scheme like you would plan living room lighting. This means considering not just function, but mood and atmosphere, too.
So, while you might have overhead lighting, whether a stand-out fixture like the one above or simple space-saving spotlights, ensure you install decorative wall lights to make ceilings look higher, bring in table or floor lamps to create warm pools of light around the space, and even highlight architectural features with directional lights.
2. Ensure basement flooring is warm and light-reflecting
Basement flooring ideas need to tick many boxes: they need to be tough because it's likely your basement is used for everything from get-togethers to watch sports (think: family room ideas for inspiration) through to storage for all that family clutter you can't find space for upstairs. Basement floors also need to reflect light to make the space feel brighter and bigger; and they need to be warm-toned in order to make the room(s) feel welcoming.
Ideally you will also choose a surface that runs throughout. Real wood looks beautiful, but engineered wood can be a tougher choice for a space that's newly built. And, like real wood, it can be refinished when it needs updating.
3. Grab as much natural light as you can
One of the most important small basement ideas you can incorporate into your design at early stages is to increase natural light. This is best done by lighting the basement with toplight – via roof windows, glazed exterior panels or even open trends and glass balustrades on your basement staircase.
Choosing a light paint color for walls helps, too. 'Prioritize creating a light and bright environment so it's a place you want to be,' says Andi Morse, founder and principal designer, Morse Design.
It's also particularly important when you are considering basement office ideas.
4. Install a light well
Glazed light wells, which can sit within a deck, patio or simply within the backyard, will bring in top light to a basement, and allow you to expand the basement's floor space beyond the footprint of the house. Or you can opt to have an interior light well, positioned near to a window on the ground floor of your home.
Around three times brighter than side light, top light will flood basements with light, and allow you to use the walls for other purposes – whether to house a luxury bathroom, as here, for simply for storage.
5. Use reflective surfaces
As well as boosting light levels, decorating with mirrors can enhance small spaces with low ceilings, so they are a real bonus for small basements.
'Don't limit mirrors to basement bathrooms – they are a bonus in bedrooms and especially hallways and other narrow spaces where there may be no natural light at all,' advises Lucy Searle, Homes & Gardens' Editor in Chief.
6. Be creative with basement storage ideas
Basement bedrooom ideas and storage needs to be well thought-out. If you have little floor space within a games' room or living space, built in storage, such as shelving, cupboards with space-efficient sliding doors or beneath lift up lids in seating are all great options. In bedrooms that are only used by guests, you can swap closet space for peg rails, but invest in a storage bed beneath which you can hide everything from spare linen to out of season clothes.
7. Make it a fun space
Planning a basement conversion is a great way to add the fun-to-have spaces to a home that you can't sacrifice space to on the first floor. This remodel by Aspen, Colorado based Charles Cunniffe Architects transformed what was a mechanical and crawl space into a large family room with a bar, billiards and game room, plus a glazed wine store.
Bear in mind that you may need to create extra head height for a successful basement remodel. Here, the levels of the home were dropped by two feet to provide adequate ceiling heights in the basement.
8. Install a basement bar
One of the most fun basement ideas (bar none) is a basement bar. Combine it with a games' room and you have the perfect family – and friends – hangout space.
If you are going to install a bar in a basement, ensure there's an exit in case of fire, that ventilation is good, and that lighting has been designed in layers so that you can conjure up just the right atmosphere.
9. Opt for a playroom
If your basement ideas include creating dedicated space for kids to play – plus valuable room for toy storage – follow the lead of this project.
Boise-based design practice Lyn's Design Style created a kids' play zone for the family's youngest two children, aged three and five. Packed with fun playroom ideas, the space provides a cozy nook for fun and games with the separate door and window making their space more of a feature within the living area.
10. Boost the usefulness of a basement
Consider grouping the super-useful and desirable spaces of a home in the basement to keep the first floor uncluttered, cleaner and quieter. We're talking devoting your space to mudroom ideas, laundry room ideas – even a kids' games room.
Designed by Vancouver-based One Seed Architecture + Design, this sleek basement accommodates a mudroom/entry, and laundry room. There's a home gym, too, that keeps exercise equipment out of living spaces or bedrooms.
11. Brighten up the basement
Take advantage of basement ideas that will make it a light and airy part of your home. 'The goal is to maximize ventilation, natural light and sense of connection with the outdoors,' says James Burrell of Burrell Architects. 'You may be able to cut back the floor above to introduce light, cut a light well all the way through the house, or install a glass ceiling to borrow light from windows above.'
However, if the design of your home precludes these strategies, or your budget doesn't stretch, opt for decor that will make it feel bright and open. For this subterranean space in Seattle by Unique Home Construction a bright white finish was chosen for the walls, while the ceiling joints and lumber have been left exposed and finished in matt black, increasing the feeling of height. Finished with glistening fairy lights, this shows the creativity that can be had for basement ceiling ideas.
12. Create clever space dividers
It's possible to divide up a basement to create different zones without detracting from the open feel of the space.
Designed by MODE4 Architecture, this basement remodel uses a two-sided open bookcase to separate the main living space from the back hall and utility areas. The project was driven by the family's need for a space that could serve as a chill-out zone for teenagers, and a guest suite for friends and family to stay.
13. Think texture
Add decorative interest to a basement remodel by opting for different textures. When Seattle-based Best Practice Architecture transformed the basement of this 1912 home into a bright and spacious family area most of the walls were painted white to enhance the airy feeling of the space, while portions of exposed brick wall and the exposed overhead timber ceiling add warmth and contrast to the space.
14. Introduce windows to a basement
Introducing windows as part of your basement ideas is highly desirable. 'Add new windows to bring in as much natural light as possible,' advises Sean Barnett, owner and principal architect at Portland-based Polymath Studio Architecture. 'This is the most effective way to make your basement feel like it's no longer a basement, but rather a comfortable, inviting part of your home.'
For the basement of this Toronto home by VFA Architecture + Design, the rear yard was stepped to create a sunken courtyard. The lower grade allowed for larger windows, channeling more natural light into the basement. Previously mainly used for storage purposes, it's now a light-filled playroom.
15. Benefit from the peace
Its separation from the rest of the home makes the basement an ideal venue for home office ideas or a study space for kids that's quiet and away from the distractions and hustle and bustle of the other stories.
The basement in this Boston home was designed by Beige & Bleu and caters for a family of teenage girls, providing a space for them to study together with a lounge area separate from the rest of the house.
16. Boost the number of bathrooms
If you plan to incorporate a basement bedroom or guest annex in the basement, it makes sense to add a basement bathroom for convenience and ease of access.
'I usually recommend a full bath in the basement so you can shower after a workout or wash the dog in the basement, for example,' says Liz Caan, founder and principal at Liz Caan & Co, a Massachusetts-based design firm.
Bear in mind, of course, that this will require extra electrical and plumbing work and will therefore drive up overall project costs.
This master bathroom was added to the lower level of this Freedman's Cottage home in Austin, Texas. The original property was extended significantly as part of the remodel by Webber + Studio. The bathroom is filled with light thanks to the installation of floor to ceiling glazing to the rear of the property.
17. Work a small space
Even a tiny basement can become a luxurious and functional addition to a home. In this basement renovation by Seattle-based Hoedemaker Pfeiffer, the long neglected cold storage space beneath the porch of the house was re-purposed and transformed into a contemporary wine room. Built-in joinery has been incorporated to maximize every inch of space.
18. Build out from the basement
It's worth contemplating building out as part of a basement remodel, creating a connection to the outside and simultaneously bringing in extra daylight. In this London home, Granit Architects designed a glazed double height space that ensures the basement kitchen diner is filled with natural light.
19. Select characterful materials
The palette of materials used to finish a basement can create a link with the remainder of your home. In this basement renovation Maximilian Huxley Construction restored the lower level of the 1903 home from two separate suites into one shared family space.
The project was respectful of the home's 1903 origins, and has incorporated reclaimed wood floors, countertops, shelving, stair treads and paneling. Exposed steel beams and masonry elements give the space on industrial feel.
20. Avoid blocking light
Think about fitting a glass balustrade to basement stair ideas to keep the light flowing freely through the space. Other strategies to ensure it's light-filled? 'Keep the space as open plan as possible to allow the available natural light to flow through the room,' advises Kieron Bell of Kitchens International.
If the basement is the location for a kitchen, use the areas with the most light for the cooking and dining areas where you will spend most of your time, and those furthest from the natural light for ancillary rooms, such as laundry areas, pantries and storage. Glass partitions, rather than solid walls, will ensure the best light flow through the space.
What should I put in my basement?
A basement can provide space for many different rooms. You might want to consider making it a more relaxed living room while the main living room remains a more formal space. It could also be playroom for the kids, or a home library.
'If your basement has a separate entrance, consider the uses and the flexibility this can provide,' suggests Liz Caan. 'Maybe a guest suite would be nice, an au pair area, a home office, or a media gaming room?'
If you plan to incorporate a bedroom or guest annex in the basement, it makes sense to add a bathroom for convenience and ease of access.
Other uses to which a basement can be put are as a laundry room, mudroom, or maybe a space for crafts. Think about including a kitchen, or kitchenette to make entertaining easy, adding a basement bar, or creating a wine cellar.
What adds most value to a basement?
'To add the most value to your basement, you really need to think about what your home currently lacks. So, if it has no guest space or a guest bath upstairs, adding this into the basement will give you the best return on your investment,' says Lucy Searle, Editor in Chief, Homes & Gardens.
'Equally, if you lack a family or rec room or home office, these will be a good choice, as would a laundry space or a wall of storage that can free up space upstairs. If, however you are adding a basement to your home as a bonus because your house is really well equipped, it's a great idea to add a space that future buyers can see as a lifestyle bonus, whether a home gym or wellness space, for example.
'What else can add value to a basement? Think: good lighting, well-planned, neat-looking storage, quality flooring and furniture that's well chosen to suit the space's layout.'
How much does it cost to finish a 1000 sq ft basement?
Basement conversion costs or a finishing project is largely determined by the space you're starting out with. However, to finish a 1,000 square foot basement, you might expect to pay from around $20,000.
However, there is an enormous range in costs. 'It really depends on the amount of clean-up work required; for example, the relocation of existing utilities and things like the addition of a bathroom or kitchenette,' says Christopher Tucker, principal/owner at MODE4 Architecture, a design practice based in Alexandria, Virginia.
If your existing basement is unfinished, it's likely that you're working with a space that's completely open. Putting in partition walls to zone off bedrooms and bathrooms is an addition that will drive the price up.
Jobs that involve moving the plumbing or incorporating additional structural elements, such as digging down to create more height, add to overall costs, too.
The cost of specialty rooms is another key consideration. Incorporating a movie theater, for instance, will require custom AV work and potentially extra sound insulation. It's important to consider all these factors from the outset so you can get a realistic budget plan drawn up. The materials you choose will also influence costs.
Sign up to the Homes & Gardens newsletter
Decor Ideas. Project Inspiration. Expert Advice. Delivered to your inbox.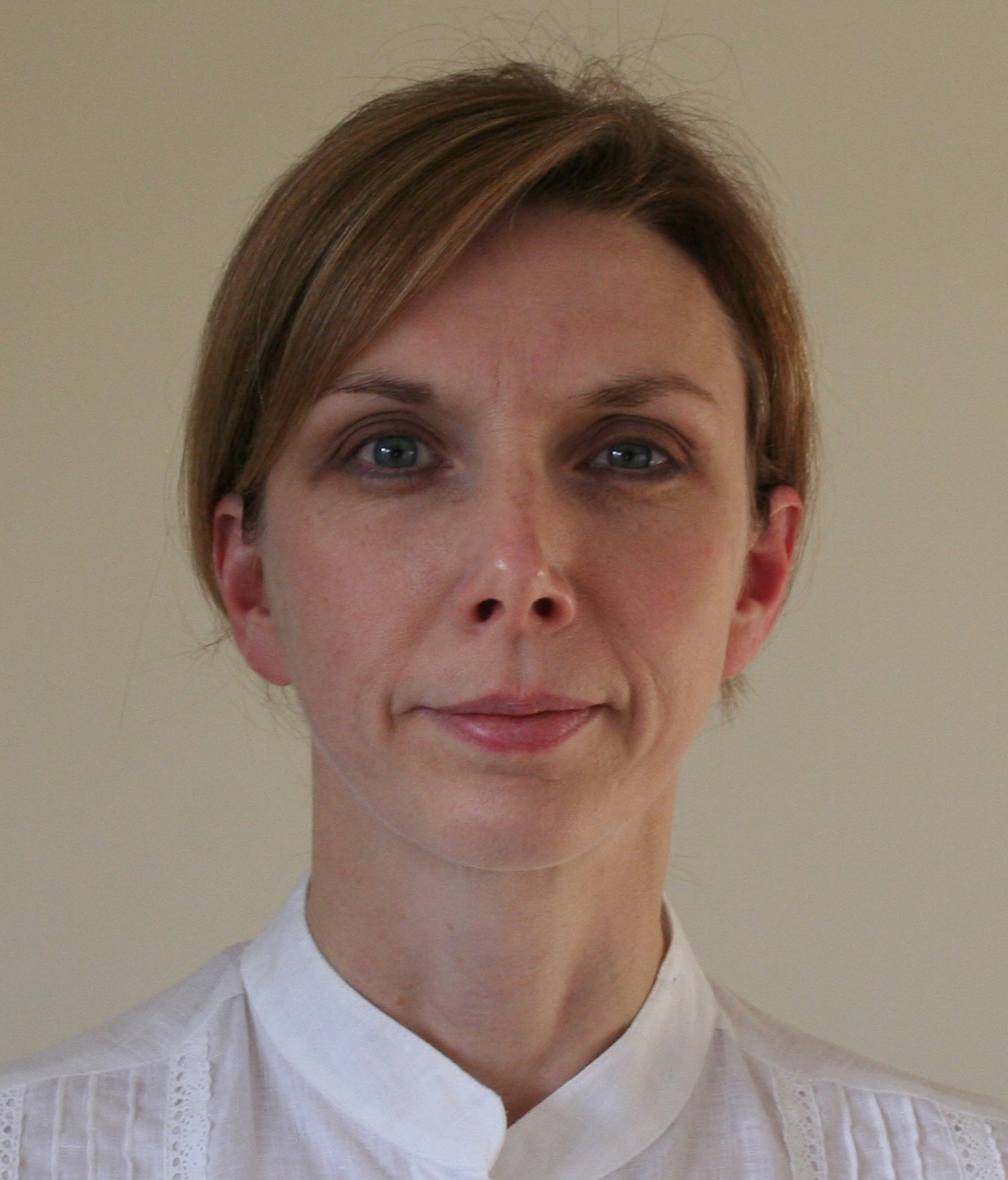 Sarah is a freelance journalist and editor. Previously executive editor of Ideal Home, she's specialized in interiors, property and gardens for over 20 years, and covers interior design, house design, gardens, and cleaning and organizing a home for H&G. She's written for websites, including Houzz, Channel 4's flagship website, 4Homes, and Future's T3; national newspapers, including The Guardian; and magazines including Future's Country Homes & Interiors, Homebuilding & Renovating, Period Living, and Style at Home, as well as House Beautiful, Good Homes, Grand Designs, Homes & Antiques, LandLove and The English Home among others. It's no big surprise that she likes to put what she writes about into practice, and is a serial house renovator.