Basement bathroom ideas – 15 ways to create a bright, beautiful space
These basement bathroom ideas will inspire the perfect design for your home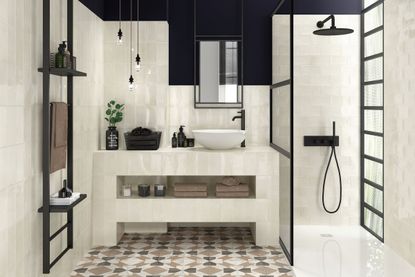 (Image credit: Porcelain Superstore)
Basement bathroom ideas can help turn your unused lower level into some of the most desirable living space in your home: an in-law suite, guest quarters, or a basement theater room that doesn't require pausing the film every time someone needs to run upstairs for a restroom break.
Aside from the practical considerations, bathroom ideas in a basement are also a chance to add style and even luxury to your home. Because it's off of the main floors of your house, you can step outside the style constrictions of the rest of your decor. And if you have the room, fun add-ons like a home sauna or rainfall shower can make the room the best bathroom in the house.
Basement bathroom ideas
By necessity, any basement ideas you search might be compromised by space restrictions more than any rooms at ground floor level and above will be, with the exception of the attic. For this reason, basement bathroom ideas need to include clever, space smart options that can feel luxurious and look aesthetically pleasing, too.
1. Let in light where you can
Depending on how far below grade your basement sits, you may not have room in your basement bathroom for a full-size window. But any natural light is better than none, so get creative with the types of windows that will work in your space.
Clerestory-style windows, like the one in this bathroom by California-based design duo Erick Zumwalt and Phil Ruhl, sit high up on the wall, providing natural light without the need for a full-length window. Plus, the position means you won't have to deal with window treatments or privacy concerns.
2. Warm it up
Basements can tend to feel a bit cold and industrial thanks to their subterranean location. One way to cozy-up your basement bathroom and make it feel like a part of your home? Incorporate furniture pieces, like the warm-toned wooden dresser and tufted chair in the Montana bathroom of celebrity stylist Samantha Burkhart.
If you have a basement bedroom, too, choose complementary furniture to tie the spaces together and make it feel like its own suite.
3. Draw the eye up
Unless you've hit the basement jackpot, there's a good chance your basement bathroom has standard height ceilings of eight or nine feet, possibly even less if you live in an older home or an area where building codes okay lower ceilings.
'Painting the crown molding black in this showhouse bathroom originally got some pushback from the builder; she had originally painted it gray and was afraid to go darker. The gray was meh and didn't help the space out at all!' says designer Leah Atkins.
'Painting the trim black and adding a collage wall really made this basement bathroom feel larger. Adding a red and blue oriental rug to ground the space was the homey finishing touch it needed.'
4. Add wallpaper
Just because it's a basement bathroom doesn't mean you should scrimp on the details. like this space by House of Jade Interiors proves. From the checkerboard floors, to the marble walls and the built-in shower nooks, there's a lot to love about this chic space. But it's the wallpaper that brings the wow factor.
Choosing a rich color and traditional pattern adds gravitas and sophistication to this otherwise monotone space, and warms up the cool palette.
5. Add a luxurious shower
Oftentimes, the basement serves as a home's guest suite, so why not add a high-end feature that'll make your nearest and dearest feel like they're at a posh hotel? The designers at Classic Homeworks in Denver made this basement bathroom one of the home's most luxurious spots thanks to a glass-walled shower.
6. Tile a wetroom
Is there anything more luxurious than a wetroom? Pair a flush shower tray with matte or slip-resistant tiles with a realistic marble-effect to create the ultimate showering experience.
This bathroom goes one step further and includes a freestanding bath with ceiling speakers so you can sit back and relax away from it all.
7. Embrace unusual basement spaces for a unique bathroom
To make the most of your basement, you'll have to embrace its quirks. If your project deals with a sloping site, or if you're wrestling with low ceilings in the basement, embracing the individual qualities of the space could make your new bathroom even more special.
A change in floor level and an innovative shower recess – with built-in storage – design makes the most of the space available and creates a bespoke finish in this stunning, modern bathroom.
8. Remember good lighting is key
When planning your lighting for a bathroom always remember the three essentials: task, ambient and accent lighting.
Glamour lights in vanity mirrors or strategically placed pendant lights are great to illuminate jobs like putting make-up on or shaving while recessed downlights in the ceiling can take care of general (ambient) lighting.
Accent lighting – such as LED strips or wall sconces – adds that finishing touch to any space, highlighting special objects or pictures.
9. Create a light well
Where possible, adding a glazed light well to the outside of your bathroom will always be worth the effort.
Basement bathrooms by their very nature struggle with natural light and anything you can do to fight feeling cramped or claustrophobic will get you one step closer to your dream room.
10. Reference natural elements
Basement bathrooms suffering from a lack of natural light can feel a bit disconnected from the outside world so introducing links to the great outdoors where you can is essential.
Wooden vanity units, natural stone tiles and even a natural clay wall finish are all wonderful ways to connect a bathroom basement to nature.
11. Install walk-on roof lights
Consider installing walk-on rooflights above the basement as they are a great way to ensure natural light will be able to permeate the room from spaces above.
It's an excellent small basement bathroom idea for creating a space that feels more expansive, and also works wells for spaces that are entirely subterranean. Do keep privacy in mind though – think carefully about their position and ensure the glass is opaque.
12. Make the bath the star of the show
Freestanding baths are without a doubt one of the most beautiful elements to include when designing a new bathroom.
Placing the tub in the middle of the floor – and adding LED wall panels as in this example – not only provides a luxurious finish inspired by boutique hotels, but also makes bath time fun for young children.
Although be sure to choose a suitable flooring for the splash zone.
13. Get creative with lighting
Planning in basement lighting ideas with your architect or electrician in advance of your basement project can inspire some wonderful results. For instance, recessing an LED strip within a shadow gap before adding the finishing touches can create a beautiful wash of light, as this bathroom goes to show.
14. Contrast light and dark
Matching a pale wall tile with an on-trend bold wall and industrial-style matte black fixtures is a sure-fire way to make a big impact. Tile floors are also one of the best basement flooring ideas because they're resistant to moisture and dampness.
15. Create a view with a feature wall
This majestic monochrome bathroom is a masterclass in elegance and timeless style. Keep your fixtures simple and splurge on a mural or statement wallpaper so your new space in the basement takes you to another place.
How much does it cost to put a bathroom in the basement?
Let's talk money, how much does it actually cost to put a bathroom in the basement?
'The answer is — it depends,' says James Hockley, managing director of Trace Basement Systems. 'In respect of the waterproofing, for a full conversion of a responsibly-sized single room from a reputable company providing the worthwhile guarantees could be in the region of £10-£15,000 ($12-19,000).'
Add on top of the costs of a normal new bathroom, which can range anywhere from £3,000 up to £9,000+, depending on the quality of finish and professional installation costs.
How do I plumb in a new basement bathroom?
There are also logistics to consider, like how you go about plumbing a new basement bathroom.
Plumbing is one of the most challenging aspects of creating a bathroom in a basement so positioning the layout close to existing plumbing above will reduce costs a little as extending the water lines to create new hot and cold water taps is naturally cheaper than routing new ones.
'Pay particular attention to mechanical ventilation as basement bathrooms do not typically include windows and the structure may effectively be vapor tight as a result of the installed waterproofing,' explains James Hockley.
'Therefore you must take provision to adequately deal with vapor production or otherwise suffer condensation issues.'
Do you need a special toilet for a basement?
Yes, you might need a different or special toilet for a basement bathroom.
While installing a normal toilet is feasible in some basement bathrooms, if your space is positioned below the sewer lines an upflush (also known as a macerating) toilet would be more suitable.
Where a normal toilet flows down towards the soil stack, upflush units discharge into a tank (which can be concealed behind drywall), where waste is ground up before being piped towards the stack, meaning these toilets can be installed pretty much anywhere.
How should I decorate a basement bathroom?
Once the structure and waterproofing has been completed, it's time to think about how to decorate a basement bathroom.
The design can be similar to any other bathrooms, although you may want to compensate using various tricks of the trade for the lack of natural light, such as including large mirrors, rooflights or even small courtyards outside the basement.
How do I light a basement bathroom?
Rooms underground are going to be dark, so it's important to think about how to light a basement bathroom.
'Compensate for natural light by using multiple layers of light in your bathroom,' advises Sian Parsons, associate designer at John Cullen Lighting.
'Use downlights to provide ambient lighting and wall lights either side of a mirror for task lighting. Look at building your layers with a mid level of light such as downlights in niches, uplights behind a bath or floor washers — by putting the layers together you get a good feeling of general light.'
Sign up to the Homes & Gardens newsletter
Decor Ideas. Project Inspiration. Expert Advice. Delivered to your inbox.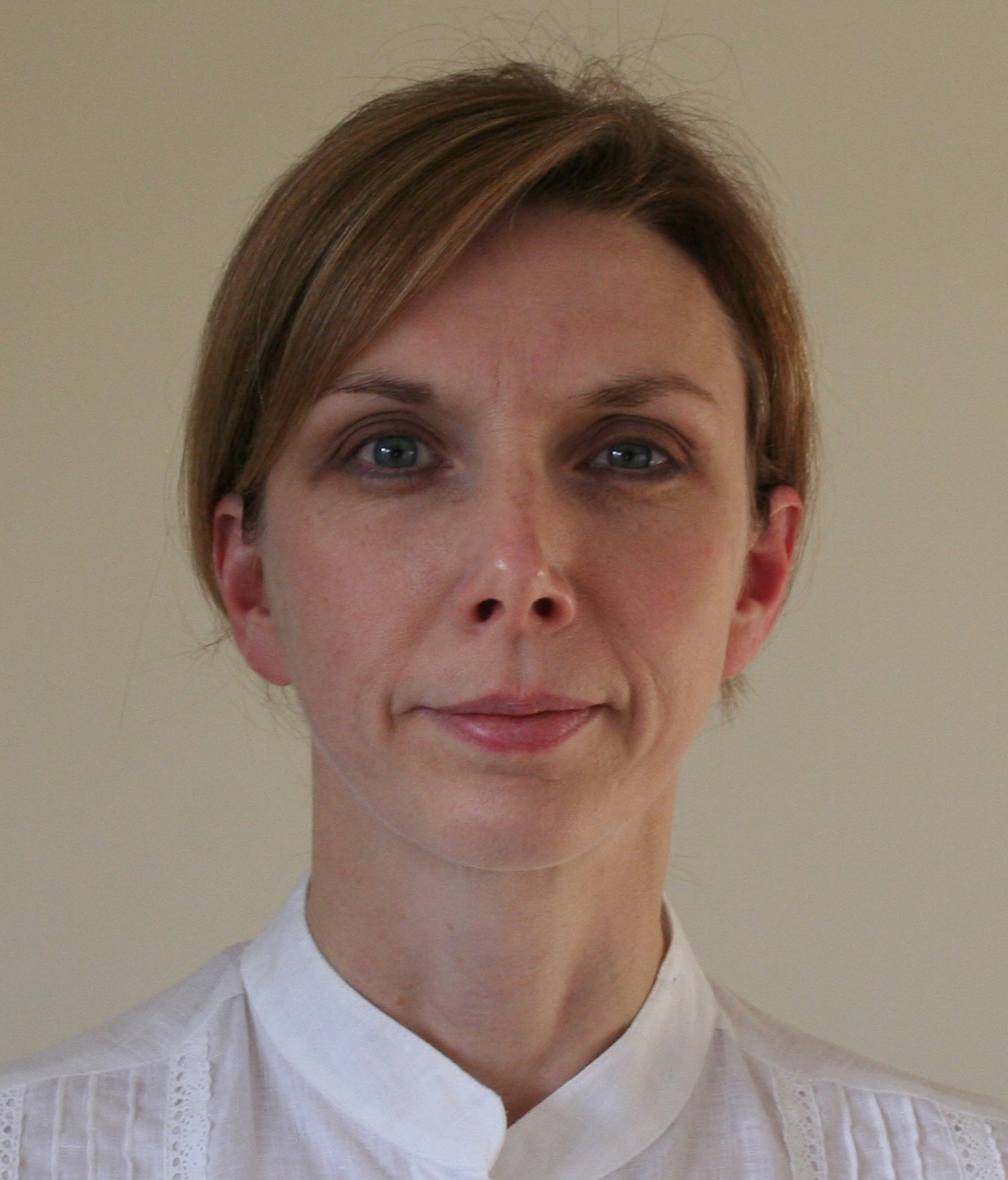 Sarah is a freelance journalist and editor. Previously executive editor of Ideal Home, she's specialized in interiors, property and gardens for over 20 years, and covers interior design, house design, gardens, and cleaning and organizing a home for H&G. She's written for websites, including Houzz, Channel 4's flagship website, 4Homes, and Future's T3; national newspapers, including The Guardian; and magazines including Future's Country Homes & Interiors, Homebuilding & Renovating, Period Living, and Style at Home, as well as House Beautiful, Good Homes, Grand Designs, Homes & Antiques, LandLove and The English Home among others. It's no big surprise that she likes to put what she writes about into practice, and is a serial house renovator.