How to plan a basement extension – what permits do I need and how do I design my basement?
Everything you need to know about extending your basement – expert advice from those in the know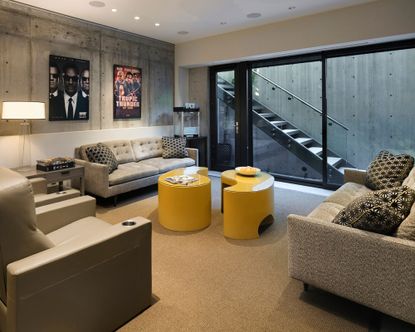 (Image credit: Abramson Architects/Jim Bartsch)
If you've outgrown your living space, knowing how to plan a basement extension can be a fantastic way to make the most of the home you already have. Not only can this type of project add space and value to your house, but it has the potential to transform how you use it, too.
Whether you're finishing an existing space or excavating to create a new basement, it's a big job. There's a lot to consider, from finding an architect who shares your vision for the space, to more technical aspects such as ensuring the basement is watertight and well-ventilated.
Obtaining the right set of permits to ensure the work is legal is another important step. Here, we outline the essentials facts you need to make your basement ideas a reality.
How to plan a basement extension?
Planning a basement project is very similar to any other home renovation project. Before approaching any designers or builders about your project, get clear on what you want to get out of the build.
I would think about function,' says Liz Caan, founder and principal at Liz Caan & Co. 'What activities need to happen down there? Will you truly use these areas for those functions?'
The basement conversion costs and complexity of your project will depend largely on whether you have an existing space that can be converted/renovated into a habitable zone, or if you need to carry out excavations to make your goals feasible.
The practicalities and challenges of building below grade are different to those you'll face when constructing an extension at grade level, so you'll need to bring in the right professionals to ensure your project is a success – and to make the most of your basement.
'Due to the nature of the basement being below grade, there's different challenges that need to be met,' says Christopher Tucker, principal/owner at MODE4 Architecture, a design practice based in Alexandria, Virginia.
'Namely, designing to allow for natural daylight and emergency egress. Additional hurdles might include low ceiling height, location of mechanical and utility equipment, electrical panels, sump pumps and crocks, and structural columns.'
Added to that is your wishlist: do you want to include just basement bedroom ideas and basement bathroom ideas – or will basement kitchen ideas form part of your planning, too?
How do I find an architect?
Once you've created your wish list for the basement extension, tracking down a professional designer to take the scheme forward is the next step.
As well as having the skills to draw up plans and put together a layout for the space, an architect will be able to suggest innovative ways to maximize the area. They may also come up with design ideas that you never would have considered.
'An experienced architect will also understand both the technical and the experiential elements – natural light, fresh air, spatial configuration, etc - challenges inherent in finishing a basement,' says Sean Barnett, owner and principal architect at Polymath Studio Architecture.
'The technical elements include waterproofing, code requirements and egress for vertical clearances, while the experiential would cover natural light, fresh air, spatial configuration, etc. At a minimum, the space will need to be insulated and an appropriate means of accessing the space and exiting will need to be provided.'
When it comes to deciding on the layout and aesthetics, an architect's insight is invaluable. The right professional will be able to tease out your initial ideas to create a basement that oozes wow factor.
They can provide advice on fixtures and finishes, as well as taking a dynamic approach the plans if any unexpected hiccups occur during the build. Working with an architect has the potential to take some of the stress out of the process, too, as they'll be able to assist with the project management.
Your chosen professional should maintain good working relationships with all your contractors and will have a strong grip on the timeline for the project, looking after what needs to happen and when.
Remember, it's important to discuss exactly what duties you expect your architect to perform at the start of the project so it can be built into the contract.
Word of mouth is the most common way to track down a good architect, so be sure to discuss your upcoming project with friends and family to see if they have any leads on a good designer.
There are plenty of online resources, too, including resource tools at your local chapter of the American Institute of Architects.
What about the rest of my project team?
Once you have a skilled architect on board, he or she might be able to recommend a contractor for the building work.
It's also worth talking to friends, family and colleagues to see if they have any recommendations for firms with experience of building or renovating basements.
When you're sourcing quotes, ask to see examples of builders' previous work and talk to past clients. You're investing a lot of money in your project – taking time at the start doing to track down the right team of people will pay dividends later.
An interior designer will be another useful addition to your project team. Get online to find ideas and inspiration – any designer worth his or her salt will be able to translate these sparks of inspiration into a detailed strategy for finishing the space.
Hiring a professional who has experience working on basement projects could also help you avoid costly mistakes later in the project. Plus, they'll know where to go for resources and products, which will save you a lot of time spent researching brands, prices and product solutions.
If you're keen to get involved in sourcing materials yourself, architectural salvage centers and antiques stores can be a fantastic resource, in addition to home improvement stores.
How much will a basement extension cost?
Basement conversion costs are determined by a host of factors, from the condition of the existing structure to the level of finish you want to incorporate.
As a general rule of thumb, smaller projects are likely to cost within the region of $55,000 to $75,000. Middle of the road projects sit around the $85,000 to $100,000 mark, while larger builds could cost $200,000 and above.
The condition and age of the existing property plays an important role in determining project cost.
'For example, if the existing basement has a history of taking in water, a new sump crock in the sump pump will be required,' says Christopher. 'Some of our basement projects require underpinning of the existing basement walls to achieve a taller ceiling height, too.'
Once work begins, your builder may also uncover structural defects that need to be remedied for progress to project. Always incorporate a contingency of 5% to 10% to cover these eventualities.
The overall outlay will also depend on what features you want to include in the lower level. For example, specialist zones such as gyms, wine storage areas and movie theatres will all drive up costs because of the cost of equipment. That's why it's important to be realistic with your budget from the start and bring your architect into the picture so they can help you manage cashflow.
It's also their job to lay out clear parameters from the start of what can – and can't – be achieved financially. Remember, as well as accounting for the build and materials in your budget, you'll need to allocate funds to consultancy fees and permits, too.
Do I need a permit to build a basement extension?
Since the work isn't visible from the street, excavating, remodeling or finishing a basement is sometimes a job people will try and get away with without having the necessary permits in place. However, this can be a costly mistake.
If your local building department gets wind of the fact that you're building without permission, they're within their rights to ask you to take everything down and start again from scratch.
Plus, if you ever come to sell the house in the future, it's important to have the necessary paperwork in place – a realtor will want to see the building permit for the remodeled area of the house. If you can't produce one, the property could lose value.
'A typical building permit is required if electrical, mechanical and plumbing are involved, but this can be different from one jurisdiction to another,' says Christopher from MODE4 Architecture. 'Always check local building code and permitting requirements.'
All the alterations you make to the house must be up to the standards laid out by the local building code, too. These stipulations vary, but generally the ceiling height in a finished basement must be at least 7 ft. Some lower obstructions are permitted, such as structural beams that can't be relocated.
You can pave the way for a smooth process by reaching out to your local inspector early on in the project – they are more likely to be sympathetic to your goals when consulted early on in the build.
You'll also need to meet the requirements for doors and windows as a means of emergency escape, as well as staircases.
Can I frame my basement without a permit?
Putting up drywall framing is a swift way to transform an unused space into a functional living area. If you're a competent DIYer, this may well be a job you can tackle yourself – but that doesn't mean you should skip getting a permit!
Problems can arise further down the line if you tackle renovation work without obtaining the necessary permissions first. Even though you're not a professional contractor, the same filing and permitting requirements apply.
Every county has its own set of zoning and development rules, so check with your local Building Department regarding what is required.
The price of the permit depends on the county development laws and the size of the project. For a smaller scheme, the permit could cost as little as $100.
If your project adheres to code, you'll be able to complete it without any trouble, and you'll save yourself from any potential legal complications further down the line.
Sign up to the Homes & Gardens newsletter
Decor Ideas. Project Inspiration. Expert Advice. Delivered to your inbox.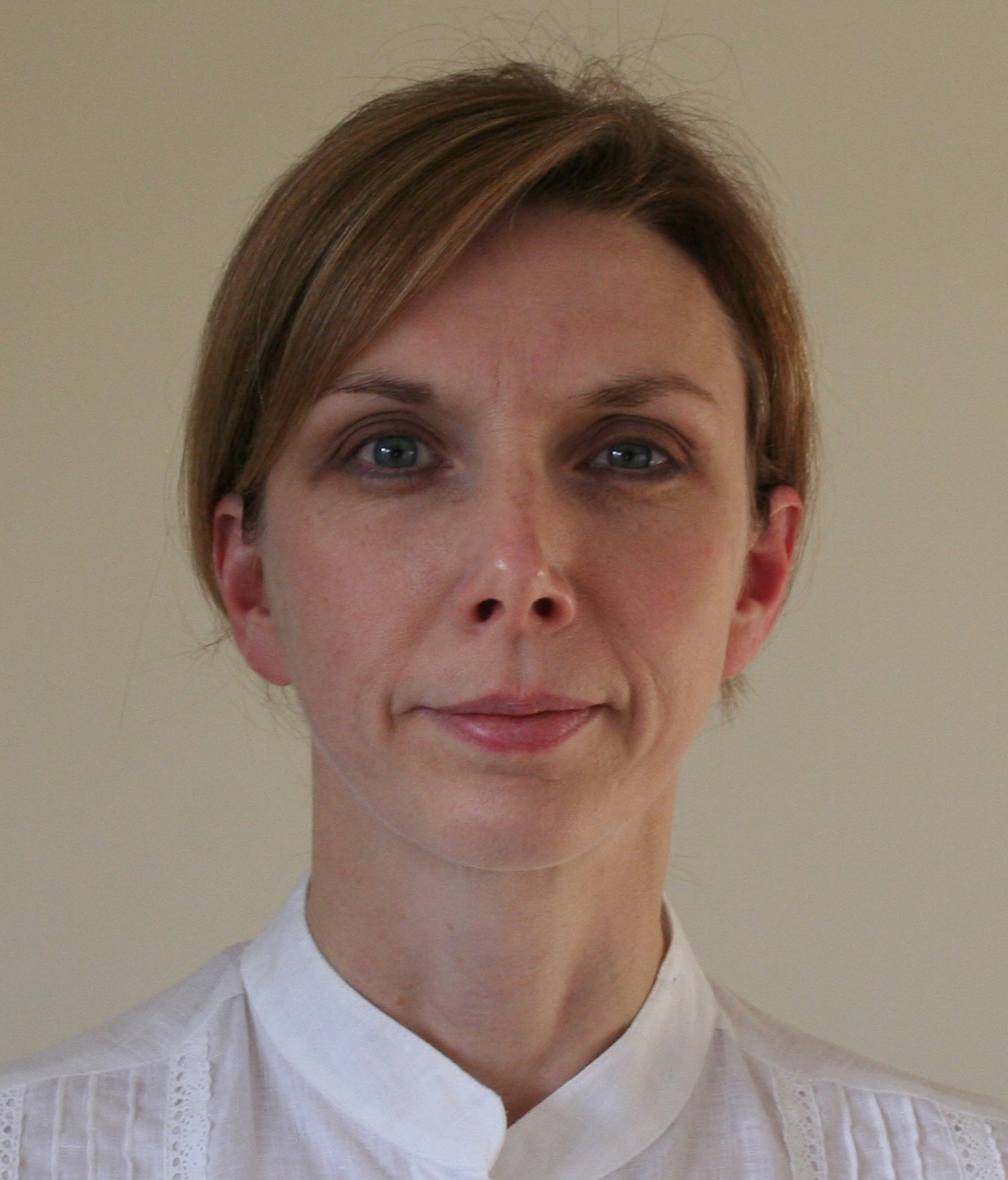 Sarah is a freelance journalist and editor. Previously executive editor of Ideal Home, she's specialized in interiors, property and gardens for over 20 years, and covers interior design, house design, gardens, and cleaning and organizing a home for H&G. She's written for websites, including Houzz, Channel 4's flagship website, 4Homes, and Future's T3; national newspapers, including The Guardian; and magazines including Future's Country Homes & Interiors, Homebuilding & Renovating, Period Living, and Style at Home, as well as House Beautiful, Good Homes, Grand Designs, Homes & Antiques, LandLove and The English Home among others. It's no big surprise that she likes to put what she writes about into practice, and is a serial house renovator.