British Style: Mulberry Home
Mulberry Home is 30. To celebrate this icon of British style, we take a look back at its past – and look forwards to new collections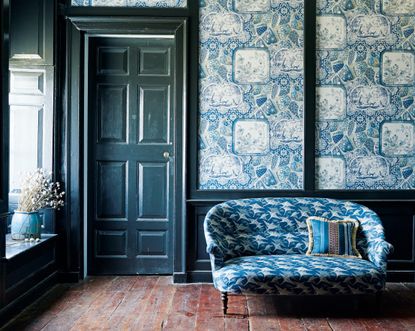 (Image credit: Mulberry Home)
This year Mulberry Home is celebrating its 30 year anniversary. Here, Ann Grafton. Managing Director and Creative Director of Mulberry Home's parent company GP & J Baker reveals the secrets to its success.
Mulberry Home: a quintessentially British brand
'Proud of its origins, Mulberry Home is offers customers timeless, romantic fabrics and wallpapers with a sense of whimsy while drawing inspiration from Mulberry's heritage.
'The brand remains a committed pioneer of fashionable interior trends. Each unique and distinctive Mulberry Home collection celebrates individuality and bears different themes which take in festivals or exotic travel, sporting pursuits or country house weekends. While collections introduce new ideas and colors, they always celebrate the spirit of the brand.
'Success comes from its quintessentially British aesthetic which is admired the world over. Collections mix printed linens and velvets with rustic, colorful stripes, saturated silks and soft Scottish wools. Used together or as part of a large design scheme, these create timeless rooms with warmth and personality, rich in texture, layers and color.'
The beginnings
'Mulberry Home was established in 1991 following the global success of Mulberry's beautiful leather bags and accessories. The roots of the original leather brand began 20 years before in Somerset, England, where the founder, Roger Saul, set up the company, having borrowed £500 from his mother. The now iconic logo and name were inspired by the trees that he would pass on his way to school.
'Having spotted an opportunity to expand, Roger Saul established the Mulberry "Home Collection" in 1991 and the brand was launched at the luxury department store Harvey Nichols in London by HRH the Princess Royal.
'The first "Home Collection" was designed with Mulberry's customers in mind: many had been asking for homewares that mirrored the unique style of Mulberry's retail stores which were designed with a very British sensibility mixing elegance and comfort. At its roots are a unique combination of London's dynamism with a style synonymous with the British countryside. Age-honoured patterns meeting a modern sense of rebellion.'
The making of Mulberry Home
'The Mulberry Home design team are based in London. Using the best quality fabrics, carefully sourced from mills from around the world, they produce collections of exceptional quality.
'Of course, styles develop, and Mulberry Home has always been eager to introduce new ideas and colors which have seen the collections grow to reflect each decade and the changing fashions with which people decorate their homes. But references which are inspired by the traditions and pursuits of the British countryside coupled with architecture and travel lie at the core of Mulberry Home's DNA – and hence will never change.'
Iconic Mulberry Home designs
'Customers embrace color and pattern to create layered and collected rooms within their homes. Suited to country or town Mulberry Home collections are designed to create comfortable living spaces with a sense of style.
'Flying Ducks, Morning Gallop, Game Birds and Floral Rococo are four prints that continue to be much-loved and cherished designs within the Mulberry Home collections. They have been re-colored and reimagined over the years. These prints are the very essence of Mulberry Home and appear in countless guises including printed velvet, linens and wallpapers and are enjoyed by customers around the world.
'Printed velvet and a variety of warm and comforting textures, especially wools and chunky linens are aspects that customers expect from Mulberry Home.'
30th anniversary celebrations
'To celebrate Mulberry Home's 30th anniversary the company has launched the ICONS wallpaper collection. It has been developed to include many of Mulberry Home's iconic designs re-imagined in new colorways as well as new designs that retain the spirit of the Mulberry Home brand.
'Favorite patterns in the collection include Follies (above), Flying Ducks, Mulberry Tartan and Floral Rocco recoloured for today's tastes. These iconic designs are joined by the new Sporting Life design (below), which incorporates roundel motifs of cricket, polo and golf and Babouches, a romantic wallpaper covered in colorful, embroidered Moroccan slippers.'
The next 30 years
'The Mulberry Home brand will continue to evolve over the next 30 years as it has done since its launch. While tastes change and interior design evolves, I believe there will always be a place for well-designed, super quality fabrics and wallpapers that create rooms with warmth and charm.'
Sign up to the Homes & Gardens newsletter
Decor Ideas. Project Inspiration. Expert Advice. Delivered to your inbox.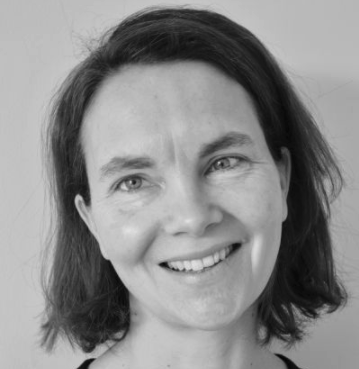 Arabella is a freelance journalist writing for national newspapers, magazines and websites including Homes & Gardens, Country Life, The Telegraph and The Times. For many years she has specialized in writing about property and interiors, but she began her career in the early 2000s working on the newly launched Country Life website, covering anything from competitions to find the nation's prettiest vicarage to the plight of rural post offices.