Pillow case vs sham – what's the difference and which do you need?
Sorting your sheets from your shams and pillow cases can get complicated – here's everything you need to know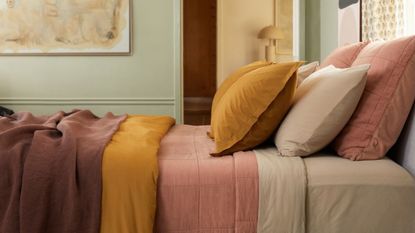 (Image credit: Parachute)
It's common to conclude that pillow cases and pillow shams are the same products. They both cover your pillow for protection and add style to your bed. Similar in look, but different in design, one should be used to prevent your pillow from staining, the other for decorative purposes only. The case is a protective cover, the sham a statement of style.
The difference between the two is subtle, but choosing the wrong one could affect your pillows and how well you sleep. Shams and pillowcases tend to be made from different materials, because cases are suitable for sleeping on, whereas shams are best left to be looked at. Whether you've bought a new duvet cover and want a couple of cases to go with it, or are looking to switch up your sheets to give your bedroom a whole new scheme, knowing whether you should buy a pillowcase or sham is key.
With help from the experts, we've uncovered what distinguishes a pillowcase from a sham and discussed the pros and cons below. If you're needing a new case for your best pillow, I've compared a couple from brands we've tried, tested, and love.
What's the difference between a sham and a pillowcase?
The main differences between a sham and a pillow case are the material and design:
Pillow cases are made of the same material as their sheet set. Bedding sets usually come with two pillowcases in the same color and fabric as the fitted sheet, and duvet cover. 'Designed to protect the pillow and create a comfortable surface for you to sleep on', explains Christina Heiser, senior content manager at Saatva, they feature an open pocket side where you can easily remove the pillow inside for regular washing.
Pillow shams can be made of any material, as they are designed for style. Heiser states that 'they are meant to turn regular pillows into accent pillows to add a decorative element to your room. Unlike regular pillowcases, shams usually open from the back and are bordered by a flange. Shams don't usually match your sheets but are rather designed to match your bedspread or throw.'
Christina Heiser is the in-house mattress expert and senior content manager at luxury mattress brand Saatva. She is passionate about health, wellness, beauty, nutrition, and fitness and is well-versed in helping others find their most satisfactory sleep.
Pillow case vs sham: a comparison
This is a direct comparison of the best-rated silk pillowcase and sham, reviewed by me, H&Gs sleep editor.
Sizes: Standard pillow size
Composition: 100% mulberry silk & European flax
Colors available: 5
Care: Machine wash on a warm cycle
For
Helps to improve skin and hair as you sleep
Reversible linen side
2-pack available
Against
Air dry only
Can be expensive
Do I need a pillow case or a sham?
Whether you need a pillowcase or sham depends on your needs. Do you need a new place to put your head? Or are you looking for a pretty add-on to your bed? 'Choose a pillowcase if you intend to use the pillow for sleeping. Choose a sham if you intend to use the pillow for decorative purposes.'
The golden rule:
A pillowcase is necessary.
We'd always recommend having a pillowcase on the pillow you sleep on, not only to help maintain the condition of your pillow and keep it free from spills and stains in between washes. If your current pillowcases are worn or have stains you can't seem to get rid of, it's definitely worth getting a fresh set.
A sham is optional.
You don't have to have a sham, however. If you're wanting to make your bed look more luxurious, the more pillows the better. You can shop for shams by color, pattern, and material to add some extra warmth and texture.
For a bed that's both beautifully styled and super comfortable for sleeping, get both.
FAQs
Can you use a pillow sham as a pillowcase?
You can use a sham as a pillowcase but it depends on the material. Usually made of thinner fabrics, designed to look pretty rather than protect the pillow beneath, a sham shouldn't be a long-term substitute for a pillowcase. If you're going to either get one or the other, you should opt for a pillow case as they're perfect for sleeping on, and for keeping your pillow in good condition.
Should the pillow be bigger than the sham?
A top tip for getting some new shams for your pillow is to ensure your sham is smaller than the pillow, or alternatively size up on your insert if you've already got your sham. Having a smaller sham will make it more plush and luxurious for your bed. If the insert has too much room inside its cover, it can appear flat.
---
Having both pillows with cases for sleeping and sham pillows to decorate your bed can upgrade the look of your room. Take it one step further by knowing how to arrange your pillows with a mix and match of colors and styles in the scheme of your space for a luxurious bedscape.
Sign up to the Homes & Gardens newsletter
Decor Ideas. Project Inspiration. Expert Advice. Delivered to your inbox.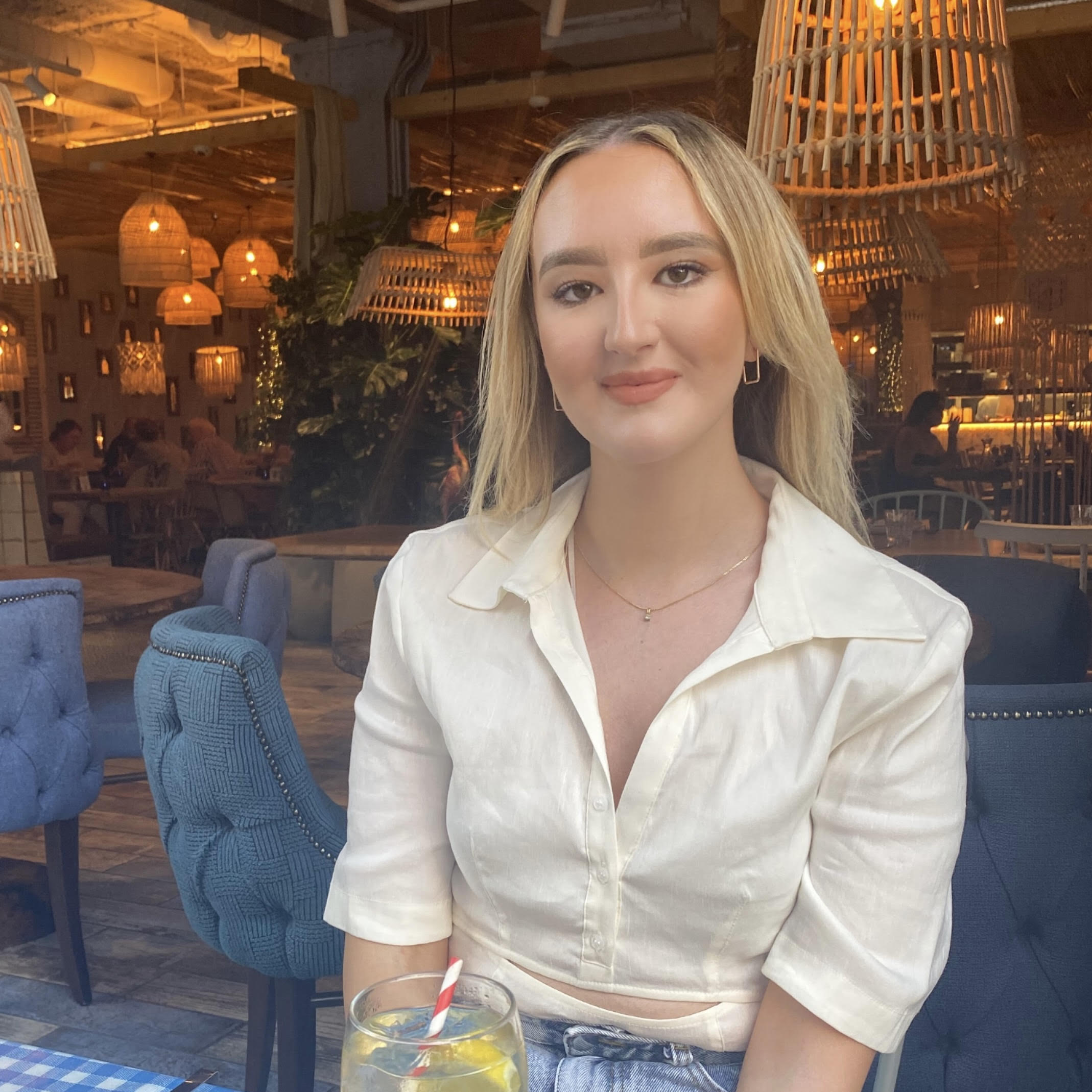 Louise is your eCommerce Editor and sleep specialist to help you wind down well. A connoisseur of the mattress world, Louise previously covered sleep and wellness (as well as the occasional organizational buy) at Real Homes, and has tried, tested, and reviewed some of the buys for your bedroom. With an MA in International Journalism and PR experience, Louise brings bags of bedding expertise and enjoys nothing more than helping readers find solutions and products that best suit their sleep needs.