Bed pillow arrangements: how to set up your bed according to size and style
Styling your bed is simple with this expert-approved guide on how to arrange your pillows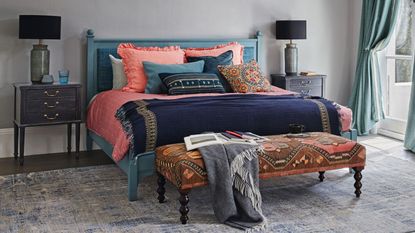 (Image credit: Studio / DAVIDE LOVATTI)
There's an art to arranging pillows on your bed, and it can be trickier than it seems. It's an overlooked aspect of interior design. How you order, layer, and set out your pillows can affect the whole look of your bedroom. It's why hotel beds always look so inviting, and why the bedrooms styled in magazines can appear way fancier than your own.
In the rush to make your bed in the morning it's easy to just fluff up your pillows and toss them on top of your comforter. But whether you've got two standard pillows or a whole collection of different pillow sizes and shapes, there's a knack to pillow arranging.
Forget dumping your two flat pillows at the head of the bed. Follow my expert guide to pillow arrangement and enjoy a perfectly styled bedroom.
Bed pillow arrangements
For a beautifully styled bed, we'd recommend you start with a minimum of four standard-sized pillows (for a queen mattress or larger) and layer.
You should also make sure your pillows are in good health. Old, yellow, lumpy pillows are bad for your sleep. It's tricky to style out pillows that are past their best.
If you need to update your setup or add a few more pillows to your collection, our best pillow guide runs down the top-recommended pillows on the market.
Best standard pillow for all sleep styles
Sizes: Standard, king
Filling: Polyester down alternative
Firmness: Medium
Care: Machine washable and dryer safe
Coop Home Goods The Original Pillow
Best king pillow
Size: queen, king
Filling: Memory foam
Firmness: Medium
Care: Machine wash and tumble dry
How to arrange pillows on a bed
There's no right, or wrong way to arrange pillows on your bed. But as Stephen Light, CEO of mattress and bedding company Nolah explains, 'People typically style their beds by hiding their regular sleeping pillows in the back and layering decorative pillows in front. The smallest accent pillows go in front, adding dimension.'
Consider your headboard before you get started. If you have a headboard that is two feet or higher, propping up your pillows will allow for a full maximalist look. For a decorative headboard, keep it minimal with a few smaller pillows that won't distract. If you don't have a headboard at all, you may want to consider stacking multiple pillows of the same size to add height.
To create a particular 'look', there are a few basic methods you can use depending on the size of your mattress:
Stephen Light is the CEO of mattress and bedding company Nolah. He studied medicine before spending two decades in e-commerce and marketing.
Pillow arrangement on a king bed
'King beds allow you to get creative with your pillow arrangement,' says Light. The size the size of the bed itself means you can layer lots of different pillows without it looking overwhelming. 'Aside from pillow size, you can also add dimension with pops of color, patterns, and texture' from decorative pillowcases and shams. If you prefer the 'less is more' look, styling a larger bed can be harder. Consider making your headboard the focal point instead.
A few common arrangements for king size beds (back to front) include:
For the luxe look: 2 king pillows, 3 euro pillows, 2 smaller square pillows, 1 accent pillow (optional)
Simple yet chic: 4 king pillows (double stacked), 2 standard pillows in decorative shams, 2 accent pillows (optional)
Less is more: 3 euro pillows, 2 king pillows, 2 decorative square pillows
Utopia Bedding Throw Pillows Insert (Pack of 2)
Highly-rated euro pillow inserts
Sizes: Euro
Filling: Polyester down alternative
Firmness: Medium
Care: Spot clean or hand wash
Tracey Ruffled Throw Pillow By AllModern
'Get the look' decorative pillow
Size: 18 x 18 inches
Filling: 100% polyester
Firmness: Soft
Care: Machine wash and air dry
Pillow arrangement on a queen bed
Queen beds are the easiest to style. They're smaller than a king, so you don't have to fill a lot of space, but larger than a twin, so there's still plenty of room to play with. With the right amount of space to not look empty or overwhelmed, you can mix and match various arrangements to find what works for you. As a point of difference, we'd suggest staying away from king-size pillows altogether and switching them out for queen or standard-size pillows in the recommended arrangements above.
Here are other failproof pillow arrangements (back to front) to try:
For the luxe look: 2 euro pillows, 2 standard pillows and 4 accent pillows
Simple yet chic: 2 euro pillows: 4 queen pillows, and 1 accent pillow
Less is more: 2 euro pillows, 2 queen pillows, and 2 accent pillows
ACCENTHOME 18x18 Pillow Inserts (Pack of 4)
Best value accent pillow pack
Sizes: Accent (18 x 18 inch)
Filling: Polyester down alternative
Firmness: Ultra-soft
Care: Spot clean or hand wash
Tasseled Perla Throw Pillow
An accent pillow we love
Sizes: 12 x 21 inches
Filling: Insert sold separately
Firmness: Soft
Care: Spot clean or dry clean only
FAQs
How many pillows should be on a bed?
No matter the size of your mattress or desired style, interior designer Peri Lauren says that 'two pillows per person' is her standard. Then you can add 'at least one decorative pillow for a twin size bed and at least three pillows for a full, queen and king'.
How do you stack pillows for sleeping?
How you stack your pillows for sleeping will depend on their loft and your sleep position. 'A side sleeper pillow or pillows should total 4 to 6 inches for the proper head, neck, and spinal alignment,' explains Stephen Light. 'Stomach and back sleepers won't need to stack pillows for neck support and comfort, and can sleep on one pillow'.
Sleeping on one standard pillow, plush enough, is the most common. Peri Lauren says 'I always have one standard standing up and then I sleep on one standard. This stops my head from touching the headboard or wall.'
---
Curating a beautifully styled bed also depends on the color and pattern of your pillowcases, and bed sheets. Layering the right colors and tones work to make your bedroom look bigger and more luxurious. Picking out some fun textures and tones can help complete the bedroom scheme you've been dreaming of.
Sign up to the Homes & Gardens newsletter
Decor Ideas. Project Inspiration. Expert Advice. Delivered to your inbox.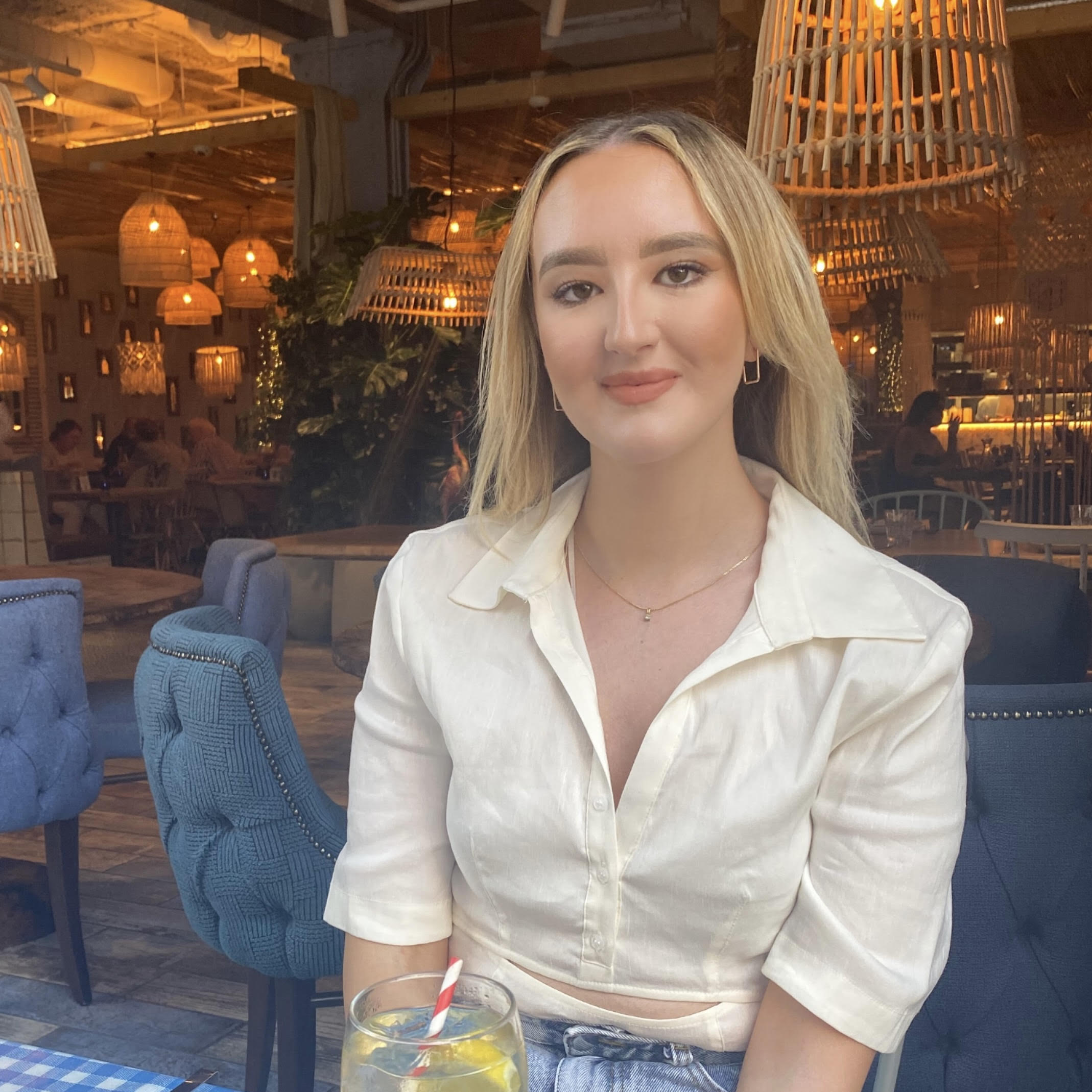 Louise is your eCommerce Editor and sleep specialist to help you wind down well. A connoisseur of the mattress world, Louise previously covered sleep and wellness (as well as the occasional organizational buy) at Real Homes, and has tried, tested, and reviewed some of the buys for your bedroom. With an MA in International Journalism and PR experience, Louise brings bags of bedding expertise and enjoys nothing more than helping readers find solutions and products that best suit their sleep needs.