Safety rules when grilling in a small garden – expert advice on avoiding harm
A compact space requires extra care. Discover the safety steps when grilling in a small garden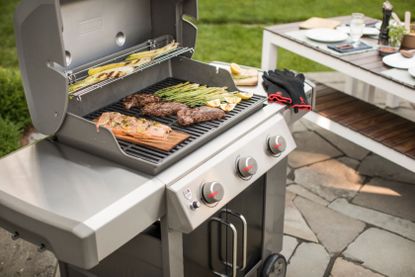 (Image credit: Weber)
Whether you have a spacious backyard or just a small outdoor area, grilling is the most popular way to cook outdoors. But limited space brings with it additional complications when it comes to avoiding hazards, so it's vital to know the safety steps when grilling in a small garden.
Whichever type of grill you opt for, both the best gas grills, charcoal grills and smokers are perfectly safe. While the best grills have good safety features, all grills ar safe providing you know how to use the grill correctly, maintain it well, and practice good food hygiene and preparation rules.
We've put together an expert guide to the safety steps when grilling in a small garden to prevent harm to people, pets, and your property and ensure stress-free grilling.
Safety steps when grilling in a small garden
The rules you need to follow to make gas grills safe and charcoal grills safe should be followed when your garden is small. But the dimensions of the space bring additional considerations that those with large backyards don't encounter. These are safety steps when grilling in a small garden.
Position the grill with care
Locating a grill carefully is always important, but it's more challenging in a small space. 'Your grill should be as far from the house and fences as possible, which isn't always easy,' says outdoor expert at Homes & Gardens Alex David.
'This is for a couple of reasons. The first and most important one is fire safety. If the grill is knocked over you want it to be as far away from the house and your boundary as possible to stop the fire from spreading.
'The other reason is social – charcoal grills in particular make a lot of smoke and this can blow into your house and make it smell, and also blow into your neighbor's home, which can be very antisocial, especially if they're drying laundry outside.'
Alex is Head of eCommerce at Homes and Gardens and has years of experience covering grills, kitchen appliances, and outdoor furniture and living. After a few summers testing grills for BBC Gardeners' World and BBC Good Food, sometimes in a cramped office garden, he has lots of experience on the grill.
Consider the surroundings
It's not just proximity to the house and fences that's crucial for safety when you're grilling in a small garden.
'Make sure your grill has clearance overhead – no overhanging trees, gazebos, or pergolas, as these can be a fire hazard,' says H&G's Alex. 'Your grill should always be positioned away from fences and hedges, as these are also fire hazards, and as far from your guests as you can manage without interrupting the party. This is so that your guests aren't breathing any charcoal smoke and also keeps the grill away from kids and potential hazards like tablecloths.'
Have the right grill for your space
Make sure your grill doesn't dominate your space. Most families only need a small grill - three burners maximum. You don't even need a full-sized standing grill. 'I've made full dinners on tabletop grills,' says H&G's Alex. 'Tabletop grills like the Ninja Woodfire at QVC or the Weber Q1200 are great way to get the whole family involved in the meal. It's like Korean barbecue in your own backyard.'
Keep the grill clean
Keeping a grill clean is important whatever the size of your backyard in terms of good food hygiene practices. However, knowing how to clean a grill is also important for safety – and that's particularly true when grilling in a small garden when the grill area is inevitably closer to the house, fences and so on.
Grease and debris can build up if you don't adopt a regular cleaning schedule and can cause flareups and provide fuel for a fire to burn. The takeaway? For safety, keep up with grill cleaning.
Maintain the grill
There's another safety step that's vital when grilling in a small garden: adopting a regular maintenance routine. For charcoal grills, check for deterioration including rust. If yours is a gas grill, at the start of a new outdoor cooking season or if it's been in storage for some other reason, check that it hasn't deteriorated in any way, there are no gas leaks, and the burners haven't become obstructed.
The Hearth, Patio & Barbecue Association (HPBA) also recommends a maintenance check twice yearly. Turn off the gas at the source, then check the regulator, hoses, burner parts, air shutter, and valve section, it recommends, as well as performing any other checks the manual specifies.
Minimize flareups
Plan ahead to minimize the likelihood of flareups when grilling in a small garden. 'An easy way to stop your grill from flaring is to trim the fat off your meat,' says H&G's Alex. 'Dripping fat is what causes the flareups and this can be stopped before it starts if your meat is less fatty.'
Think conditions, too. 'Where possible, grill out of the wind so the fire does't flare,' says Alex.
Consider kids and pets
Keeping kids and pets away from the grill can be difficult when grilling in a small garden. 'Make sure there's nothing nearby that might attract kids or pets,' says H&G's Alex.
'That's easier said than done with dogs when you're grilling meat. I tend to keep my dog inside when grilling and let her out when I'm done so she can enjoy the scraps of whatever we've made.
'Grills should be well away from kids' play areas and trampolines. It also helps if kids have guests over when you're grilling – they'll be way too interested in having fun with each other to bother getting near a grill.'
Don't overload the grill
In a small yard, it is especially crucial not to try to cook too much at once. Overloading the grill – especially with meat – can cause a flareup as the fat drips onto flames. It's also a food hygiene issue. Overloading a grill with chicken means that your chicken could be undercooked, which is a health hazard. It may be tempting to cook portions for everyone at once, but work in batches instead for optimum safety.
Small garden grilling FAQs
What should I put under my grill to protect my patio?
An under-grill mat like this silicone under-grill mat at Amazon can protect a patio from grease marks and spatters created when cooking. When you're choosing one, make sure it's larger than the grill all round by around 4 inches to keep the patio cleaner.
If the patio is made from concrete, look out for a mat that won't discolor the surface below it.
Where should I put my grill on a small patio?
A grill on a small patio should be placed away from the house, and its eaves. The general rule is 10 feet from the building but check the manufacturer's instructions which may vary.
Make sure there are no branches overhanging the patio and thus the grill, too. If the patio is small, it's also important that no combustible items are kept there since they will be too close to the grill.
---
Grilling is perfectly safe if you know what you're doing. Another top tip from Alex is to keep a bucket of ice on hand. 'We always use a bucket of ice to keep drinks cool, but I've found that it puts nervous guests at ease - worst comes to worst you've got a quick way of putting out fires, and usually some leftover water that's great for patio plants'.
Sign up to the Homes & Gardens newsletter
Decor Ideas. Project Inspiration. Expert Advice. Delivered to your inbox.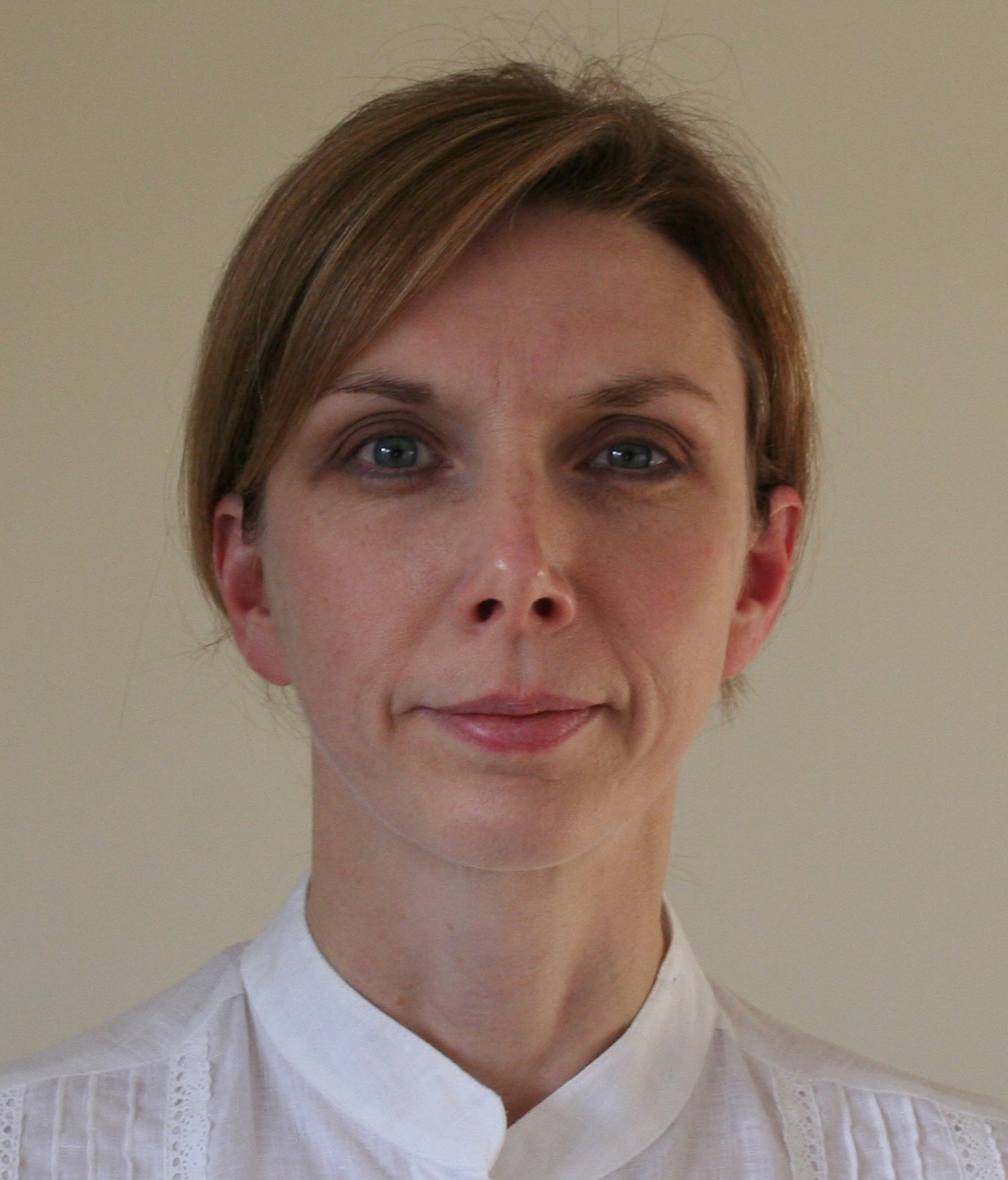 Sarah is a freelance journalist and editor. Previously executive editor of Ideal Home, she's specialized in interiors, property and gardens for over 20 years, and covers interior design, house design, gardens, and cleaning and organizing a home for H&G. She's written for websites, including Houzz, Channel 4's flagship website, 4Homes, and Future's T3; national newspapers, including The Guardian; and magazines including Future's Country Homes & Interiors, Homebuilding & Renovating, Period Living, and Style at Home, as well as House Beautiful, Good Homes, Grand Designs, Homes & Antiques, LandLove and The English Home among others. It's no big surprise that she likes to put what she writes about into practice, and is a serial house renovator.