Annual vs perennial plants – the experts explain the differences, and how to use them in your yard
Telling these two types of plants apart will make planning a garden much easier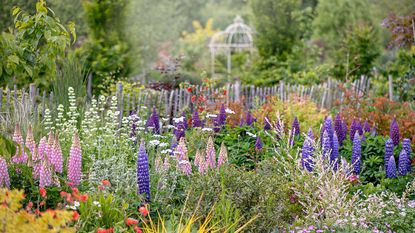 (Image credit: Jacky Parker Photography / Moment / Getty Images)
Choosing new plants is, in my opinion, the best part of planning a new border or container display. But before you begin sifting through catalogs or scrolling online stores, one of the key things you need to know is the difference between an annual and a perennial.
If you're new to gardening, you may have heard these words thrown around but feel unsure of what, exactly, they mean. Getting to grips with the terms is important, as the two types have different growing habits and require different types of care. They also live for different amounts of time – which is crucial to note if you're planning a long-lasting flower bed that performs year after year.
It's not as complicated as it sounds, though, and once you know what's what, you'll be able to pick your plants with more confidence than before.
What is an annual plant?
As their name suggests, annuals complete their entire lifecycle in one year: they grow from seed, flower, produce more seeds, then die. They generally have brilliant, bold blooms in the warmer months and seed packs are very inexpensive to buy. In fact, to really cut down on costs, you can collect the seeds yourself.
They are divided into hardy annuals (pot marigolds, cornflowers, sweet peas, and Shirley poppies, for example) and half-hardy annuals (including cosmos and zinnias). Hardy annuals can be direct sown outdoors in early spring or in the fall, while half-hardy ones can be sown indoors in early spring and then transplanted outdoors when frosts have passed.
Although sowing these flowers from seed is a very popular approach, in terms of half-hardy annuals, it can require a bit of effort, highlights Louise Curley, a gardening expert. 'There's the sowing and nurturing indoors, the hardening off and planting outside – and all this for plants that will survive only one season.'
However, it's worth it: 'Annuals open up a world of exciting plants; even their ephemeral nature can be an advantage, allowing you to create different looks and themes in your garden each year, such as pretty pastels, exuberant exotics or a wild, naturalistic feel with grasses and meadow flowers,' Louise says.
'Also, the fact that they need to flower and set seed in a short space of time means they are fast-growing, so you don't have to wait long to see the fruits of your labors.' And, if you don't fancy growing them from seed, look for plug plants in garden centers.
Once they're in the ground, they'll need watering in dry spells, and generally plenty of sunshine.
When she's not spending time tending to her own plants, you'll typically find Louise writing about them. As well as writing for national newspapers and magazines in the UK, she has also written two books, including The Cut Flower Patch, available on Amazon.
Popular annuals to try:
There are so many annual flowers to choose from, but one of my all-time favorites has to be cosmos. The team at Green Garden Cottage agrees: 'Cosmos are incredibly easy to grow, and inexpensive when grown from seed. They are a cut-and-come-again flower, so you can enjoy their colorful blooms in vases and in the garden all summer long.' There are different varieties of Cosmos available to buy from Burpee.
For a shot of vibrancy in your borders, opt for zinnias, another recommendation from Green Cottage Garden. 'Zinnias are an annual worth growing every year. They are prolific bloomers and come in many colors and sizes. They are very easy to grow and a great flower for children to start gardening with.'
And of course, any cottage garden scheme needs sweet peas for their gorgeous scent. These call for nutrient-rich soil and plenty of watering and sun, but given these conditions, they'll quickly scramble up a support and produce a profusion of sweetly-fragranced blooms. And the more you pick, the more flowers will appear.
What is a perennial plant?
Perennials can be spring or summer bulbs, shrubs, border plants, climbing plants, or even trees. What sets them apart from annuals is their ability to keep on growing year after year, provided they have the right environment to do so.
Some are evergreen, providing structure and color to the garden all year round (hydrangeas, box, hellebores, and many more). Some die back over winter but grow again in spring – known as herbaceous perennials.
There are tender perennials, too – ones that are killed by frost. Examples include calibrachoa (they look like miniature petunias), scaevola and diascias, says garden expert Anne Swithinbank. These are often bred as bedding plants and treated as annuals in milder climates, such as in the UK, for ease. Some, however, are worth overwintering in a warm conservatory or greenhouse: pelargoniums, for instance. Many summer-flowering bulbs, including dahlias, are also tender, and in colder areas should be lifted and stored through the winter months.
Perennials are often bought as pot-grown plants. This is more expensive than a packet of annual seeds, but the idea is that you'll have them for much, much longer, so it's worth the investment. They can also be grown from seed, although this can be challenging and you'll need to be patient. You can also take cuttings from many established perennials to get more plants for free.
Different perennials call for different environments to perform at their best. There are plenty that are suitable for shade, while others prefer sun. Some can work well in coastal gardens, while others need shelter. Some need a little more TLC to thrive – pruning, feeding, and the like – while others are amazingly low-maintenance.
Popular perennials to try:
'Peonies bloom beautifully and prolifically each year, can live up to 100 years, and require very little care,' says the team at Green Garden Cottage. 'While peonies thrive with a little fertilizer and full sun, they can survive being neglected and their bloom is truly one of a kind.'
They also recommend dahlias for their bold, bodacious blooms every year. There is a huge variety of these beauties, from soft and blousy specimens perfect for romantic schemes (try 'Fleurel' from Burpee) to jewel-colored pom-pom types with astonishingly intricate forms.
Taylor Galla of GardenAider.com also recommends lavender – 'an ideal choice for gardeners who want a perennial with a pleasant scent. Not only is it a beautiful plant with its purple flowers, but it is also a low-maintenance plant that requires very little pruning.' Various varieties of lavender are available from Nature Hills.
Which is better for your yard?
Annuals are super versatile and give you the freedom to try something new every year. 'Most annuals will grow happily in pots; they can plug gaps in your borders and some put on an amazing amount of growth in a short space of time,' says Louise Curley. What's more, they're cheap to buy, look gorgeous, and are great for wildlife, too.
However, perennials provide the backbone of a space. Yes, they're more expensive, but this is because of their permanence in the garden and their ability to deliver again and again. And, while annuals are mostly summer performers, perennials come into their own at different times of the year – there are winter flowering plants, spring stunners, summer bloomers, and many that produce colorful foliage and berries in the fall.
So, rather than picking one or the other, opt for a mix of both annuals and perennials. That way, you can enjoy the benefits of both, and always have something to enjoy in your backyard.
Sign up to the Homes & Gardens newsletter
Decor Ideas. Project Inspiration. Expert Advice. Delivered to your inbox.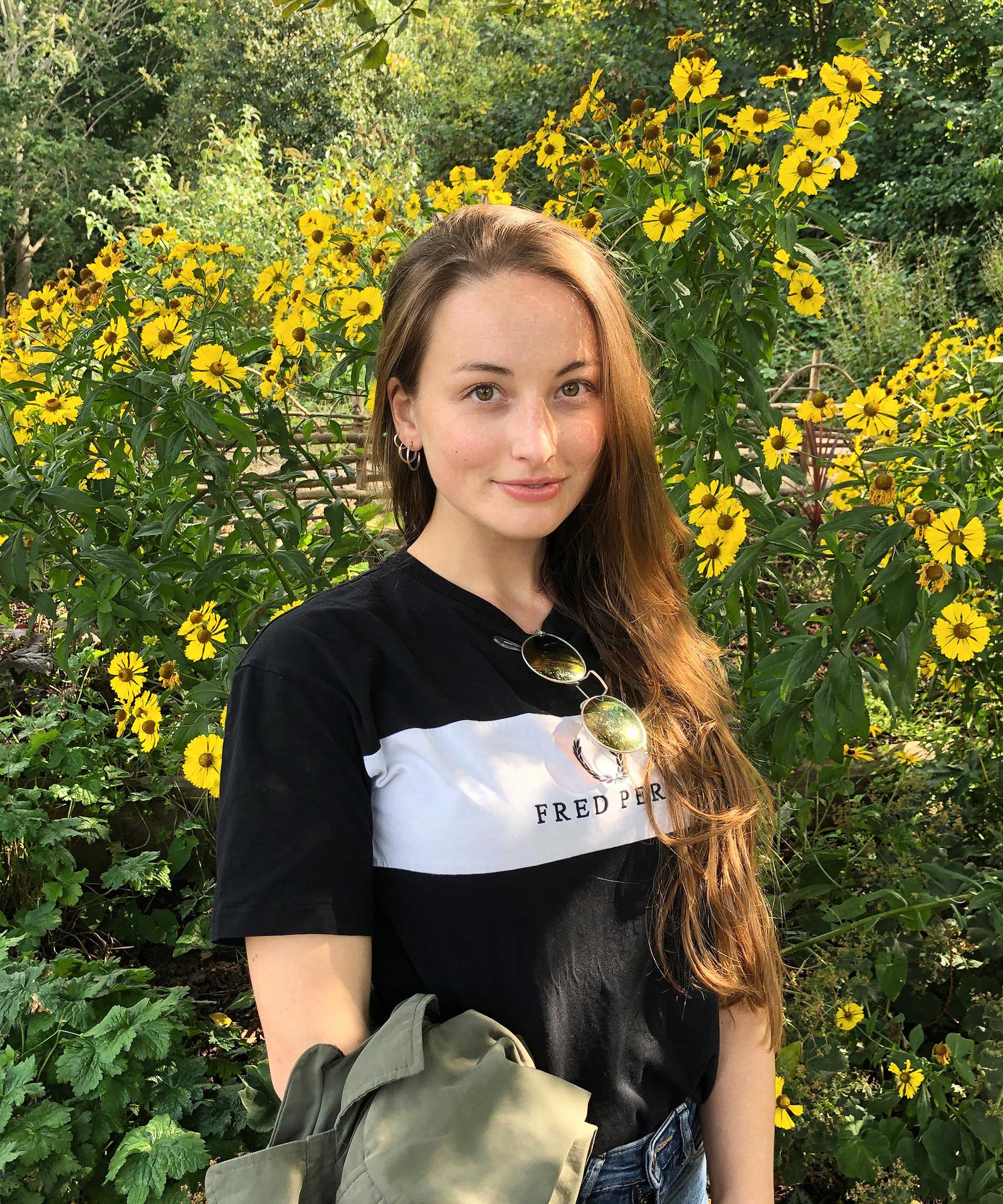 Freelance Gardening Writer
The garden was always a big part of Holly's life growing up, as was the surrounding New Forest where she lived. Her appreciation for the great outdoors has only grown since then; over the years, she's been an allotment keeper, a professional gardener, and a botanical illustrator. Having worked for Gardeningetc.com for two years, Holly now regularly writes about plants and outdoor living for Homes & Gardens.