Best plants to cover a wall – 10 ideas for a fabulous sweep of flowers and foliage
Choose the prettiest flowering plants and evergreens to transform a dull wall into a real focal point in the garden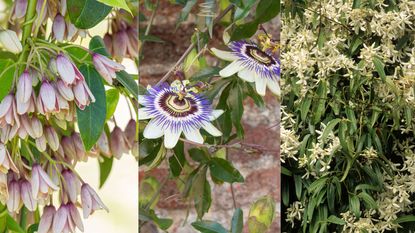 (Image credit: Alamy Stock Photo, Getty Images, Alamy Stock Photo)
Sign up to the Homes & Gardens newsletter
Decor Ideas. Project Inspiration. Expert Advice. Delivered to your inbox.
Thank you for signing up to Homes & Gardens. You will receive a verification email shortly.
There was a problem. Please refresh the page and try again.
If you want to brighten the blank face of a wall with flowers and foliage there are many shrubs to choose from that will make an attractive enhancement. You can either cover the wall with a climbing variety or choose a shrub that can be planted in front of the wall to create an attractive screen. You can also consider using a large host plant that's already established and adding a second plant to intertwine through its stems.
Several factors should influence your choice of plant. Think about the dimensions of the area of the wall to be covered, the ultimate height the plant may reach, and how the color of any flowers combines with other plantings in your yard. You also need to consider whether your plant of choice likes a sunny or shady aspect, and what sort of soil it requires to thrive.
Next, think about how best to support the plant. There are many varieties of trellis and wire available in various shapes, colors and sizes. Choose one that best fits in with your existing garden wall ideas and the rest of your landscaping, as well as one that will support the weight of the foliage as it grows.
With the practicalities taken into consideration, now comes the fun part of choosing from our expert selection of the best plants to cover a wall.
10 fast-growing plants to cover a garden wall
If you're looking for the best fast-growing climbing plants you're in the right place. We asked some of our favorite garden experts to share their ideas for the best plants to cover a wall. From fragrant climbing roses and tropical vines with lush blooms to trailing varieties covered in a mass of flowers and cool evergreens for year-round cover, there is one here that will transform your garden wall.
1. Climbing rose
Training climbing roses on a wall is easy and they are a good choice whatever the style of your backyard. Try training a fabulous, fragrant climbing or rambling rose up a wall to convert a dull or unsightly area into one of the most stunning features in your yard. There are many varieties of best climbing roses to choose from too.
'We recommend planting your rose around 8 inches away from the wall,' say the experts at David Austin Roses. 'The hole you're planting in should be 16 inches in diameter. Place the rose in the middle of the area you would like to cover, fanning the stems out either side.'
One of the best places to grow a climber is on a wall, particularly the walls of a house, according to the David Austin Roses team. 'The formality of architecture contrasts beautifully with the natural growth of the roses. A wall also has the effect of drawing roses to a much greater height than they would grow elsewhere. Most climbers will thrive on a sunny south or west-facing wall, although some varieties will flourish on a shady north-facing wall too.'
2. Clematis Armandii
Try growing a vigorous evergreen climber like Clematis Armandii with its saucer-shaped, highly scented white flowers and lush foliage to create a wall of greenery. It's one of the best clematis to grow if you want a variety that retains its lush appearance even during the winter months.
'The glossy leaves of Clematis armandii provide year-round interest, ensuring your wall remains lush and vibrant even during the dormant season,' says Robin Phelps, gardening coach at Sow Many Plants. 'Clematis armandii is a vigorous climber, quickly covering walls with its dense foliage. It can reach heights of up to 20 feet within a few years, creating an impressive vertical garden. The evergreen leaves of this variety make it an ideal choice for year-round screening.'
As well as growing a clematis against a wall with a support like a trellis you can grow it through a host plant such as a climbing rose, jasmine, wisteria, or an evergreen like Garrya elliptica. The main advantage of using a host plant is that your clematis will grow naturally with very little training necessary.
If you choose to grow a clematis against a wall the plant should be positioned at least 2 inches away from the base of the wall. Find out how to prune clematis as it needs to be cut back hard in its first two years to encourage it to produce a good low framework of branches.
This helps to create a well-formed plant and avoids one straight bare stem and then a lot of twiggy growth high up, which is important, of course, if the purpose of planting the clematis is to cover the wall.
3. Ivy
Ivy is one of the best evergreen climbers if you want to add a lush year-round green backdrop to a garden wall. It's an especially good choice if your wall is north facing as ivy grows prolifically even in heavy shade. It's self-clinging so you simply plant it at the base of the wall and it will naturally adhere to the climbing surface using aerial roots or adhesive 'pads'.
There are many different types of ivy to choose from. 'Hedera helix 'Green Ripple' has lovely fresh green foliage. It's vigorous and great for providing a green background to other plants,' says planting design specialist Susanna Grant. You can find her book Shade here at Amazon. 'Ivy has a poor reputation, but it is actually a really useful plant for wildlife, especially through winter when there's not much else around.' It makes a great home for nesting birds and hibernating insects.
4. Passionflower
Passionflower is a perennial, flowering vine that is a great choice for growing up a wall. In fact, the best place to plant a passionflower is in a sunny spot that is sheltered by a garden wall. Many types of passionflower can be damaged by major winds or harsh weather, and a sheltering wall offers protection.
Plant it as part of your trellis ideas with room to spread as these vines love to roam, growing as high and as wide as the wall allows. It's a great choice for your landscaping as long as you keep it in check with regular pruning, which can be done in late summer. Remove any spindly stems at the base of the plant at the same time to improve the look.
Native to North America and also known as maypop, passionflowers perform best in full sun but can tolerate some shade. The stunning blooms attract hummingbirds and butterflies in the summer and fall. For other wildlife, the foliage provides good, dense cover year-round.
5. Chocolate vine
This vigorous and very pretty twining vine is covered with clusters of deep burgundy flowers with a spicy vanilla-chocolate scent. Also known as Akebia quinata, it's one of the best fast-growing flowering vines and if you live in a climate that gets hot summers it will even produce fruit. It looks exotic but it's super-easy to grow.
Its happy place is being trained against a partially shaded wall, where it will provide quick cover and can grow up to 20 feet tall. It thrives in most soils and most aspects. You will need to control it with regular pruning though or it will quickly dominate its space and may overpower smaller plants. Give your vine plenty of room to spread but make sure it doesn't take over the garden.
A lovely idea is to combine a chocolate vine with a clematis armandii, letting them trail and twine through each other for a beautifully naturalistic look.
6. Calico asters
Calico asters (also known as Symphyotrichum lateriflorum) are native perennial flowers with masses of tiny white blossoms and pretty rosy pink centers. In late fall, the flowers go to seed, turning to tufts of cottony (hence the name) brown and white that are dispersed by the wind to self-sow.
This is a great example of a plant that will bush up against a wall with a profusion of flowers to offer plenty of screening, rather than being a climbing variety. Once established it's one of the best low-maintenance shrubs.
'Calico asters can grow up to 6 feet tall and wide, making them a good choice for covering large areas such as walls,' says Shubber Ali, CEO of Garden for Wildlife, based in Bethesda, Maryland. 'This North American native provides a colorful display of flowers from late summer to fall, attracting butterflies and other pollinators.'
Shubber Ali is dedicated to fostering a more sustainable world and supporting wildlife. As a passionate conservationist and enthusiastic gardener, Ali's goal is to create a substantial increase in the demand for native plants across the United States and establish millions of square feet of new native habitats. He holds an MBA from Georgetown University and has also served as an adjunct professor at the university. Among Ali's favorite pollinators, the American Bumblebee holds a special place. Given that his yard is a National Wildlife Federation Certified Wildlife Habitat, bumblebees are all around, creating a delightful environment.
7. Swamp azaleas
'Swamp azaleas (also known as Rhododendron viscosum and swamp honeysuckle) are North American native shrubs that can grow fast and tolerate a variety of conditions, including full sun or partial shade, moist soil, and even wet soil,' says Shubber Ali.
'They grow 3 feet tall and 5 feet wide, making them a good choice for covering a wall. Plus, they produce beautiful flowers in the spring and summer, making them one of the best plants for attracting and supporting pollinators. Their dense foliage provides year-round interest too.'
Preferring sun-dappled shade, this plant is best cited in a location that is protected from harsh winter winds. It's typically found in swamps, stream margins, and wet lowlands in the eastern and southern US, which means it's ideal for persistent damp spots in your backyard.
8. Trumpet vine
The vivid blooms of the US native trumpet vine (Campsis radicans) will drape softly over a wall to add a vibrant and colorful look to your landscaping. In addition to shades of red and coral pink, the beautiful, tubular flowers come in yellow and orange too. Blooms appear on the trumpet vine throughout summer and into fall. It's also one of the best flowers that attract hummingbirds, who just can't resist them.
This attractive creeper will spread rapidly over a wall, so keep it contained by trimming it back regularly. 'It can be cut back hard in winter and will grow back in the blink of an eye, so be as aggressive as you want with it,' say the team at Omaha-based plant nursery Nature Hills. 'Be on the lookout for runners and be ready to pull them out.'
You can find 'Atomic Red' trumpet vine here at Nature Hills., which makes an excellent wall screen trained on a sturdy trellis.
9. False cypress
Evergreen shrubs are also one of the best options to cover a wall. 'Filifera Aurea', commonly called threadleaf false cypress, is favored for its dense gold-tipped weeping foliage and small cones on mature plants. It's an attractive, resilient shrub that makes a great accent plant to use as screening.
'False cypress 'Filifera Aurea' boasts a 15-foot stature and can spread up to 10 feet wide, making it perfect for covering a wall,' says Rich Christakes, founder of the plant-based marketplace Ship My Plants. 'The name comes from its fine, almost string-like golden foliage. They thrive in partial to full sun and are ideal for color and textural contrast in the garden.'
False cypress is one of the best evergreen shrubs. It thrives in full sun and once established, is resistant to drought. It does need to be sheltered from harsh, winter winds though. It's a low-maintenance shrub, and the good news is it doesn't require pruning either.
10. Sausage vine
Look beyond the name (it's also known as Holboellia and Stauntonia if you prefer) and you'll find an excellent climbing vine and one of the best plants to hide a garden wall. The mauve, red-purple, or cream-lime spring flowers will fill the air with heady notes of cantaloupe melon, cucumber and jasmine. In fall it has edible sausage-shaped pink or purple fruit, which gives this vine its name.
For best results plant these evergreen climbers in fertile, well-drained soil against a sheltered wall that gets sun. During late spring and early summer, they have a real growth spurt. Don't be tempted to prune them, as you will lose the scented blooms. Instead cut back new growth to just 2 or 3 leaves, as this is where next year's flowers will appear.
---
Find more inspiration for the best plants to cover a wall with our living wall ideas. Verdant green walls have become a sought-after decorative design solution for gardens. They make use of vertical surfaces for planting to add an aesthetic touch to your yard, and are a particularly useful garden idea if space is limited.
Sign up to the Homes & Gardens newsletter
Decor Ideas. Project Inspiration. Expert Advice. Delivered to your inbox.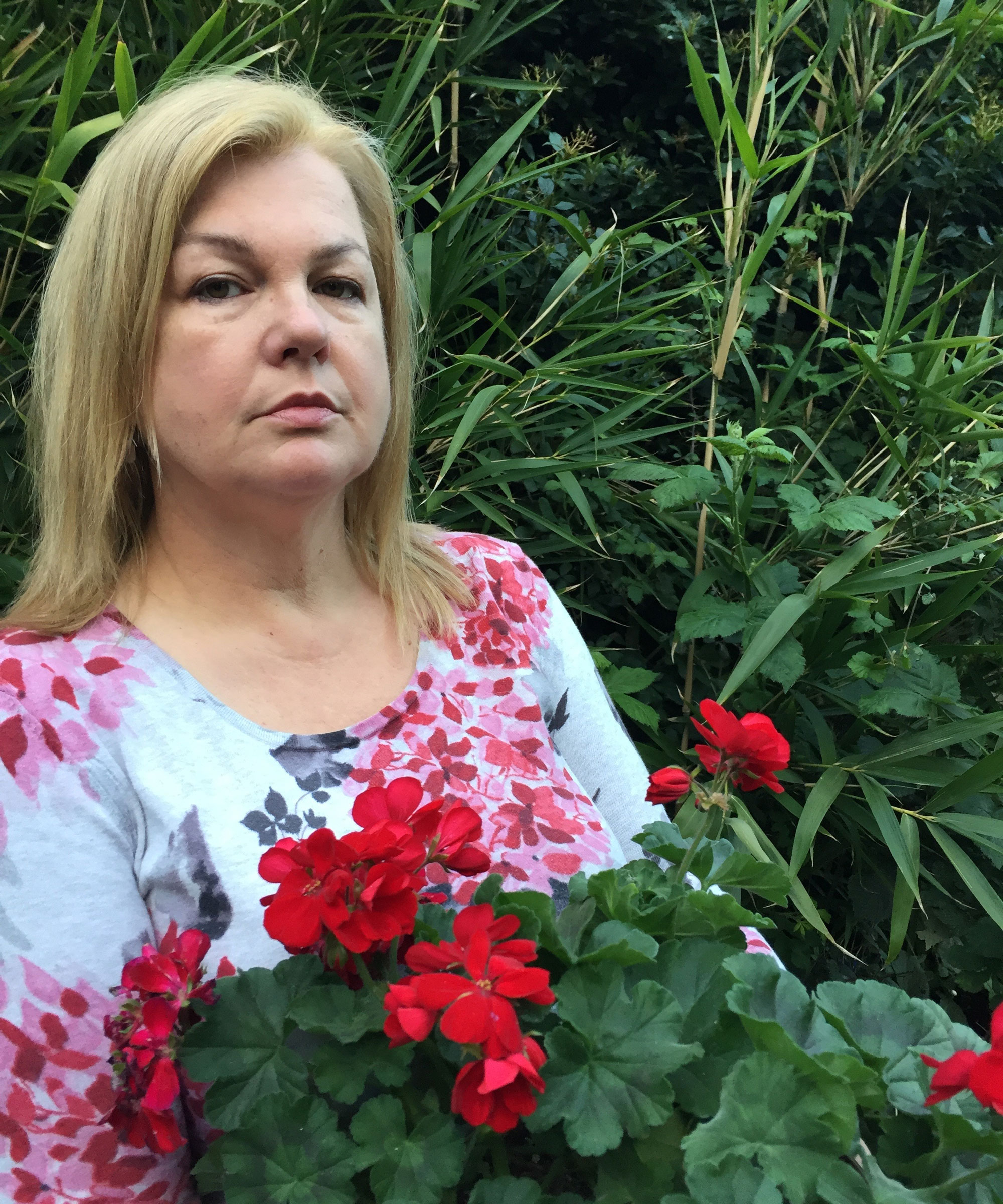 Lifestyle journalist Sarah Wilson has been writing about gardens since 2015. As well as homesandgardens.com she's written for Gardeningetc.com, Livingetc.com, Easy Gardens and Modern Gardens magazines. Her first job on glossy magazines was at Elle, during which time a visit to the legendary La Colombe d'Or in St-Paul-de-Vence led to an interest in all things gardening. Later as lifestyle editor at Country Homes & Interiors magazine the real pull was the run of captivating country gardens that were featured.