Low-maintenance shrubs – 11 options that are easy to care for in any yard
Choose these low-maintenance options for maximum impact with minimum effort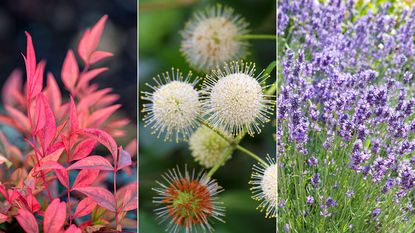 (Image credit: Alamy/Alamy/Getty)
Low-maintenance shrubs are plants that will pretty much take care of themselves without too much human intervention. Choose the right plant for your space and it will thrive in your yard without too much fuss and bother.
You might be surprised by how many shrubs fall into the low-maintenance category too. To narrow down the choice, there are some key practicalities to consider. First is your soil type – acid or alkaline, clay, sandy, chalky, dry, wet; how much sun and shade you get at different times of day; what levels of watering you need, and how much pruning and preening you're prepared to carry out.
Also, consider how many seasons of interest the shrub will deliver. Do you want a hard-working evergreen shrub or long-lasting flowers, with scent and fruits and fall color? Then you can have fun choosing the most suitable low-maintenance shrubs – and you don't need to compromise on looks when going for easy-care options either. There's a whole range of fantastic colors and textures you can introduce to your yard, both large and small scale.
11 low-maintenance shrubs that will look after themselves
Going for a more low-maintenance style of gardening might mean changing your gardening habits to allow growth to get a little wild and ruling out the clipped hedging and neat lawns that we associate with a more formal, tidy look. It might be also mean leaving seedheads on plants for a different winter look and as food for wildlife.
Once you've chosen your low-maintenance shrub, it's important to plant your shrub at the right time, with plenty of organic matter in a generous hole. Keep watering plants through the first two years so they can build a strong root system and become more resilient to the vagaries of our climate. Then you can sit back and enjoy the show.
1. Nandina domestica
Good for: Fall color, smaller spaces, containers
Height: 4ft
Spread: 5ft
Hardiness: USDA 6-9
Also known as heavenly bamboo, this small to medium-sized spring-flowering shrub is prized for its evergreen, flame-colored leaves. It's low maintenance because it requires no pruning and has a good level of drought tolerance. It also gives year-round interest, with spring flowers loved by pollinators and winter berries.
Cultivars to consider are 'Gulf Stream', a compact variety, that is good in full sun or part shade, combined with grasses. A sunny aspect will make the color seem richer.
2. Mahonia
Good for: Shady, dry areas, near houses and walls or in woodland planting
Height: 4-6ft
Spread: 3-4ft
Hardiness: USDA 5-9
Mahonias are great winter shrubs, with architectural evergreen foliage and wonderfully scented yellow flowers. Good shrubs for shade, they make great mid-storey shrubs in woodland plantings and the Oregon grape, M. aquifolium is a North American native.
However, the prickly leaves can be offputting and they suffer from a pedestrian reputation, through misplanting.
Relative newcomer, M. eurybracteata 'Soft Caress' gives yellow scented fall flowers with soft, spine-free, almost feathery foliage, in a compact form.
3. Juniperus horizontalis
Good for: Ground cover, rock gardens, walls and slopes
Height: 4in
Spread: 8-10ft
Hardiness: USDA 3-10
Conifers can divide opinion, but in the right setting, prostrate junipers provide trouble free, evergreen ground cover to help get rid of weeds and prevent soil erosion.
The American Conifer Society describes the gold-tinged 'Mother Lode' cultivar as: 'An excellent ground cover which is relatively low-maintenance once established.' Nature Hills nursery recommends 'Wiltonii', as well as 'Hughes' (also from Nature Hills) for its salt tolerance. Plant into dry, well drained soils.
4. Lavender
Good for: Sunny spots, front of borders, lining pathways and containers
Height: 2-3ft
Spread: 2-3ft
Hardiness: USDA 5-9
Lavenders bring scent, color, texture and structure in the form of purple flowers and aromatic evergreen foliage. They need sunny, well-drained conditions, but not much else. Pruning lavender isn't too time consuming – they need little more attention than a light trim in spring and once more at the end of the summer.
One of the most reliable varieties is 'Hidcote' (available from Nature Hills) a true English lavender, which Nature Hills recommends for its 'incredible cold hardiness and drought resistance'.
With flowers beloved by pollinators and uses in the kitchen and around the home, it's a very versatile, low-maintenance shrub.
5. Hydrangea quercifolia
Good for: Part shade, woodland understorey planting
Height: 3-5ft
Spread: 3-10ft
Hardiness: USDA 5-9
Hydrangeas are generally easy to grow, deciduous, flowering shrubs. Once established, they need just a little pruning in spring.
The North American oak-leaved varieties extend their seasonal interest with great fall foliage color too and tolerate a range of soil conditions. They attract butterflies with their stunning blooms and these long-lived creamy white flowers look good even after they've faded. They make a great shrub for the front of a house as they are guaranteed to introduce some curb appeal.
Recommended cultivars include the compact 'Munchkin' (available from Nature Hills) or the large 'Snow Queen' (also from Nature Hills) whose white flowers turn pink as they mature.
6. Viburnum x burkwoodii
Good for: Mixed borders in part shade and sun
Height: 4-10ft
Spread: 5-7ft
Hardiness: USDA 5-9
The viburnum genus includes a number of hardworking shrubs. One of the best low-maintenance varieties is V. x burkwoodii, with four season's worth of interest. With wonderfully scented spring flowers, semi-evergreen foliage in warmer climate zones that colors up in fall in colder areas, plus berries. All this on a slow growing, fairly well-behaved shrub making it great value.
Use it to bookend the seasons and as a backdrop for summer-flowering perennials, either as a solo specimen, repeated at intervals or in small groups of three that will also encourage cross pollination. Pruning viburnum is relatively straightforward too. Cultivars to look out for include the compact 'Duvone' (available at Nature Hills) and slightly larger 'Conoy'.
7. St John's Wort
Good for: Part shade, part sun, border contrast
Height: 3ft
Spread: 3ft
Hardiness: USDA 6-9
The neat, low-growing hypericum shrub makes a good choice for the front of a border, saving its best for late summer and fall, with bright yellow flowers, followed by ruby-colored berries.
St. John's Wort is a good low-maintenance, drought-tolerant shrub, that needs little or no pruning. But its star quality is that it looks great in homegrown flower bouquets, whether as a foliage plant or for its berries.
A suggested cultivar from Plant Addicts is Red Star™ which has proven rust resistant and is easy to grow. 'It is low-maintenance and generally pest and disease free. This shrub is deer and rabbit resistant and perfect for long-lasting color in your garden. They make stunning hedges and borders when grown together.'
8. Weigela
Good for: Long-lasting flowers, mixed borders and informal hedges
Height: 2-5ft
Spread: 2-5ft
Hardiness: USDA 4-8
With dark green foliage and a long flowering season, weigela makes a great choice that will boost summer flower beds with color and structure and bring in butterflies. It's also a great plant for attracting hummingbirds.
Flowers range from white through to pink and red. Choose from the exceptional, repeat-flowering 'Sonic Bloom' range (available from Fast Growing Trees) – blooming from May to the first frosts; or more compact cultivars such as red-flowering 'Electric Love' (available from Nature Hills) or pink 'Afterglow'.
Plant in full sun for a thriving shrub, using as individual specimens or repeated through larger areas of mixed planting.
9. Buttonbush
Good for: Wet and damp soil conditions, river or lakeside
Height: 6ft
Spread: 6ft
Hardiness: USDA 4-9
While we often think about choosing plants to suit drought conditions, we still need plants that can cope with damp soils too – and the heavy downpours that are also an increasing feature of our climate.
The North American native Buttonbush is a hardy low-maintenance shrub, good for both weather extremes once established. It also needs little or no pruning and has no real problems with pests and diseases and is loved by pollinators and other wildlife.
Plant Addicts recommends the Fiber Optic® cultivar for its fragrance and long blooming season on a shrub that is compact and upright.
10. Berberis darwinii
Good for: Screening, winter/spring flowers
Height: 10ft
Spread: 10ft
Hardiness: USDA 7-10
Low-maintenance shrubs need to have more than one string to their bow, and this berberis works hard as a flowering evergreen, with an upright and spreading habit that makes it a good privacy shrub.
The bright yellow-orange flowers are abundant in late winter and early spring and really add some zing to the cooler months, while the slow growth rate means it won't outgrow its location in a hurry.
Good for most soil types it will tolerate sun or shade, and it doesn't require much pruning. Plant Berberis darwinii along boundaries as an attractive and prickly informal hedging plant.
11. Lilac
Good for: Summer flowers and scent, full sun
Height: 5ft
Spread: 5ft
Hardiness: USDA 3-7
There is something quintessentially summery about lilac with its distinctive scent and flowers conjuring up lazy, hot days. New breeding has created a range that will rebloom reliably from spring right through the summer months in the Bloomerang series. Smaller cultivars such as Purpink or the other dwarf types will suit mixed borders and small backyards.
To get the best from this shrub it should be grown in full sun and on a fertile and free-draining soil type. Water well through the early years, but once established, it will only require an annual mulching of compost mulch to retain moisture and boost the flowering potential. Learning how to prune lilac is quite straightforward too, so this task shouldn't take up much of your time.
FAQs
What makes a good low maintenance ornamental shrub?
'Low maintenance does not mean no-maintenance,' as author, educator and shrub expert Eva Monheim, reminds us.
Look for good disease resistance, a long flowering season and a slow growth habit. All these traits in shrubs will mean a plant that doesn't need much pruning or special treatment, and will continue to delight you and work hard in your garden through two or more seasons, with just a good mulch in spring.
What is the easiest shrub to maintain?
It's hard to pick one out of a vast selection of shrubs large and small, but as gardening writer Eva Monheim says: 'You can't go wrong with the reblooming hydrangea macrophyllas. They are tougher and stronger in colder areas (hardy in Zone 4) and they bloom on new wood, which gives you a longer flowering season.'
Eva recommends the Endless Summer collection, developed by Bailey Nurseries. Her favorites from the range include the compact 'Pop Star' or the stunning new 'Summer Crush' with rich, ruby pink blooms, both suitable for borders and container gardening.
What's the most durable low-maintenance shrub?
Itea virginica is a good choice for this category. Gardening writer Eva Monheim recommends it particularly for larger backyards. She points to the example at Longwood Gardens in Philadelphia, which has lasted for years with minimal maintenance and puts on a spectacular show.
The native Virginia sweetspire is a particularly good choice for damp, sloping areas, helping with erosion control. It needs no pruning and has a profusion of sweet smelling, long-lasting summer flowers followed by spectacular fall foliage color. Recommended cultivars include 'Henry's Garnet' and 'Sprich' Little Henry ™.
'With everyone around the world experiencing the heavy rains that we are getting, you need plants that can tolerate the wet as well as the dry,' adds Eva.
---
Whether you want a fast-growing shrub that's easy to care for, or something low maintenance that will put on a stunning display of flowers in spring or summer, there are plenty of options to choose from.
For a shrub to be truly low-maintenance, however, it comes down to that old gardening rule – right plant, right place. Make sure the shrub you go for is suitable for where you intend to plant it to ensure it has the best possible chance of growing well with few problems.
Sign up to the Homes & Gardens newsletter
Decor Ideas. Project Inspiration. Expert Advice. Delivered to your inbox.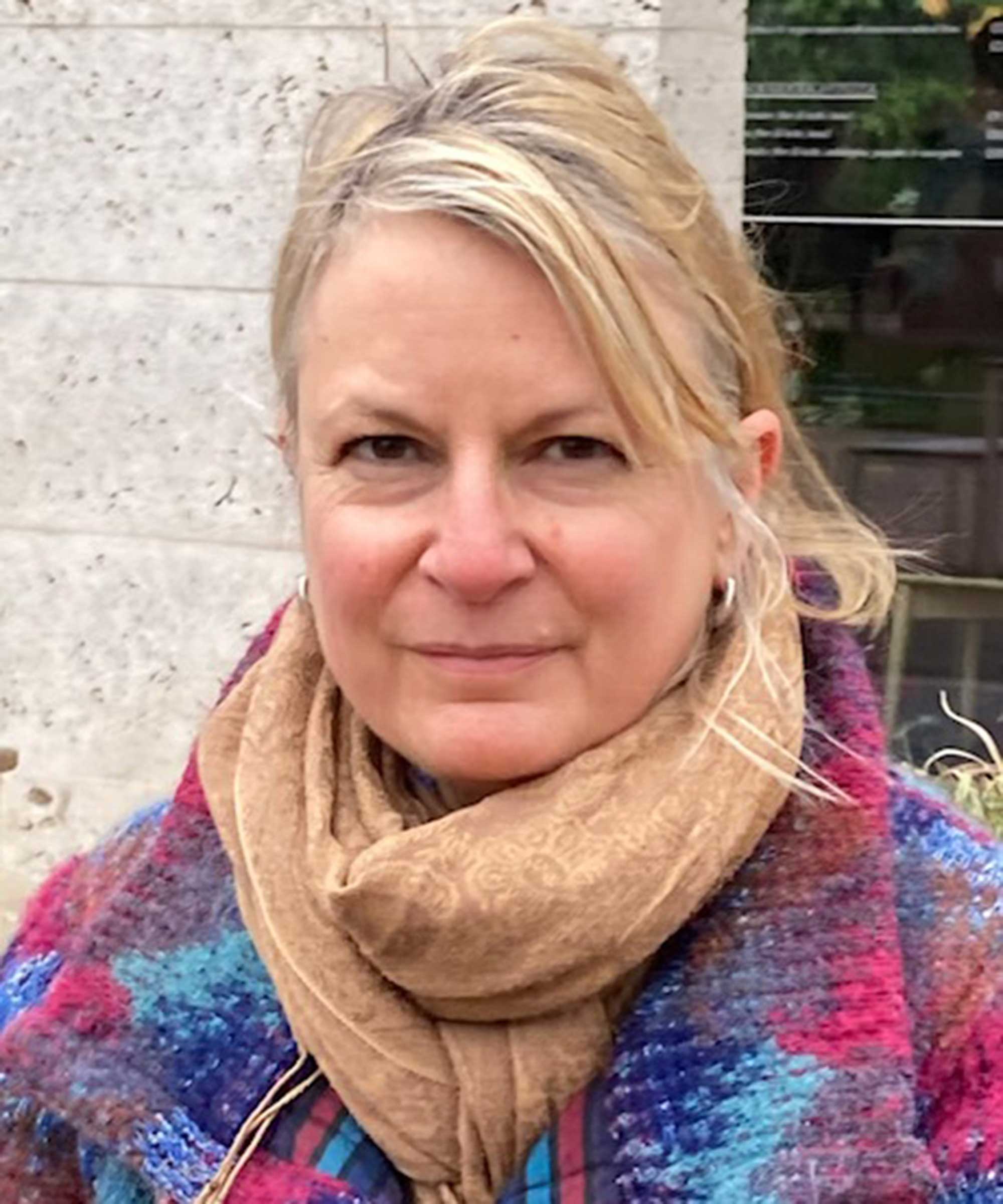 In her years of gardening, Camilla has designed planting schemes for gardens large and small in and around London, written about plants and how to grow them, and worked on BBC gardening TV shows in the UK. She's also works as a therapeutic horticulturist, teaching growing for wellbeing and mental health.