How to plant a bulb lawn – 6 steps to recreating this fall gardening trend
Expert advice for naturalizing bulbs and planting a flowering lawn that your future self will thank you for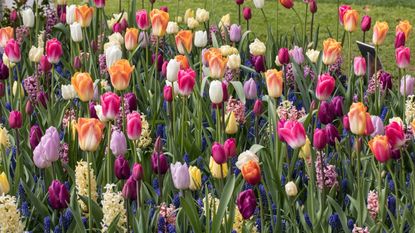 (Image credit: Getty Images/wjarek)
There is one planting trend we simply can't ignore right now: the bulb lawn. The idea is simple - by planting bulbs naturally within areas of your lawn, you can create a spectacular living canvas of spring flowers, such as crocuses, narcissi, alliums, tulips and hyacinths, which will emerge through your grass and regrow every year.
You may already by familiar with planting bulbs in fall. If so, there really is no better time to learn how to plant a bulb lawn. Here we share our expert gardening tips on the best ways to plant a bulb lawn and everything you'll need to get it right.
6 simple steps for planting a bulb lawn in the fall
Follow our pro tips to achieve a rainbow carpet of flowers on your lawn in springtime, which will reappear year after year.
Plant your bulbs from late September
Knowing when to plant bulbs does depends on where you live and your local climate, but the idea is to do it at least two weeks before the first frosts, advises Amber Noyes, a plant expert and editor at Gardening Chores.
'In temperate and continental regions (USDA zones 5 to 7 and below), I would plant them in September. In warmer areas (USDA zones 8 and 9), October or even early November is good,' says Amber.
'If you live in a tropical or subtropical region, you can wait even longer. I live in USDA zone 10a, and I plant them in November or December. I find it works better, because it never freezes, and some perennial bulbs may confuse the winter temperatures with spring.'
Amber Noyes is a plant expert and executive editor at GardeningChores.com. She holds a masters degree in horticulture from the University of California, as well as a BS in Biology from the University of San Francisco. She brings experience from working on an organic farm, at farmers markets, and at a plant nursery.
Invest in a bulb planter
You may know how to plant blubs, but do you have the right kit? One key piece of equipment worth considering if you want to plant a bulb lawn is a long-handled bulb planter, such as this one from Amazon, which will make digging into grass so much easier. Simply push down on it with your foot to extract a small, cylindrical section of lawn and soil, put your bulb in the hole, then release the soil back into the hole and gently press down.
Another option is an cordless bulb auger, available from Amazon, which is essentially a drill for use in the ground. They come in different widths, so you can choose the one that suits you best depending on the size of your bulbs. An auger like this could make the job a lot quicker, because you will have a high volume of bulbs to get into the ground, however it could cause some damage to your lawn.
If you're concerned about damaging your grass, you could use a handheld wooden dibber such as this one from Amazon. 'Pierce into the soil under your lawn and place the bulb at the bottom, then cover,' says Amber Hoyes. 'I prefer this because it is a no hassle, simple way to plant bulbous perennials and because it does not cause any damage to the grass. It will grow back over in days.'
This method will result in less damage to your grass, but it could take more time and effort to do.
Use a scattergun approach
To create this naturalized look, you'll be planting bulbs directly into your grass. It's a good idea to choose a part of your lawn that doesn't get walked on too often, to avoid any bulbs being damaged underfoot. A sunny spot would also be an advantage.
You can cluster your bulbs in groups if you wish to, or for the most natural look, simply toss them onto the ground and plant wherever they land. Try to avoid planting them in geometric patterns or rows, as this will dilute the naturalistic planting style you're going for.
Using the bulb planter, or whichever tool you prefer, create holes that are 2-3 times the depth of the bulb. Plant the bulb in the hole with the tip pointing upwards and fill in with soil. Try to space your bulbs out by at least a couple of inches to give them enough space to grow. Then simply water them in well after planting.
Buy bulbs in bulk
The number of bulbs you use to create this look will depend on the size of your lawn or space you want to plant. To get the desired effect, you will want to start with approximately 100 bulbs, but you can maximise with many more should you wish to do so. The good news is bulbs can be bought in bulk at this time of year, such as these bags of 100 tulip bulbs from Walmart or from local garden centers.
Choose the bulb varieties you love
Choosing which spring bulbs to plant will also depend on the exact look you wish to create, and when you'd like your lawn to begin flowering. If you want subtle, enchanting carpets of color from as early as February, you could opt for early-flowering, miniature bulbs such as winter aconites, crocuses, snowdrops, muscari and snakeshead fritillaries, Fritillaria uva vulpis, with their curious checkerboard heads and lithe, delicate foliage.
For a bolder effect, consider combining alliums and hyacinths with lots of different narcissus varieties. These bulbs will all flower later into spring, offering height, a variety of forms and dramatic color.
Care for your lawn properly
A bulb lawn does require a little maintenance, according to lawn care expert and GreenPal founder Bryan Clayton. 'You'll need to mow at higher settings after the blooms are done to keep them happy for next year,' he says.
Amber Noyes advises to wait until the foliage has yellowed or dried up on all your flowering blubs before mowing. 'Otherwise, your bulbous perennials won't have the energy to come back strong and healthy next year,' she says.
'As a rule of thumb, don't mow your lawn until May. By then, you should have no problems. This will also give your lawn the best chance to become strong before you give it its first trim of the year,' adds Amber.
She says that aerating your lawn will benefit your bulbs overall, but could damage a few of the smaller, shallower bulbs.
'Aerating is a good idea because it prevents soil compacting, which could be a threat to your bulbs if they cannot find the strength to pierce through with their new shoots in spring,' says Amber.
Your bulbs will propagate naturally, so not to worry if you ruin a few in the process, as you will still get more next year.
FAQs
Are bulb lawns good for wildlife?
Bulb lawns are amazing for wildlife, especially those early-flowering miniature bulbs, which can provide a much-needed source of food for insects and pollinators before the rest of the garden springs into life.
Will watering my lawn affect the bulbs?
It depends on the bulbs. It may be a problem with some bulbous perennials, especially hyacinths and tulips, which will rot if they end up sitting in stagnant water. Lawns need regular watering, however, and so if you have drained your lawn well your bulbs should be fine.
---
If you enjoy naturalistic planting or have wide expanses of lawn in your yard, planting a bulb lawn could be an ideal addition. If you have a specific idea of the flowers you would like to plant, we have lots of guides on how to plant crocus bulbs, hyacinth bulbs, and many more.
Sign up to the Homes & Gardens newsletter
Decor Ideas. Project Inspiration. Expert Advice. Delivered to your inbox.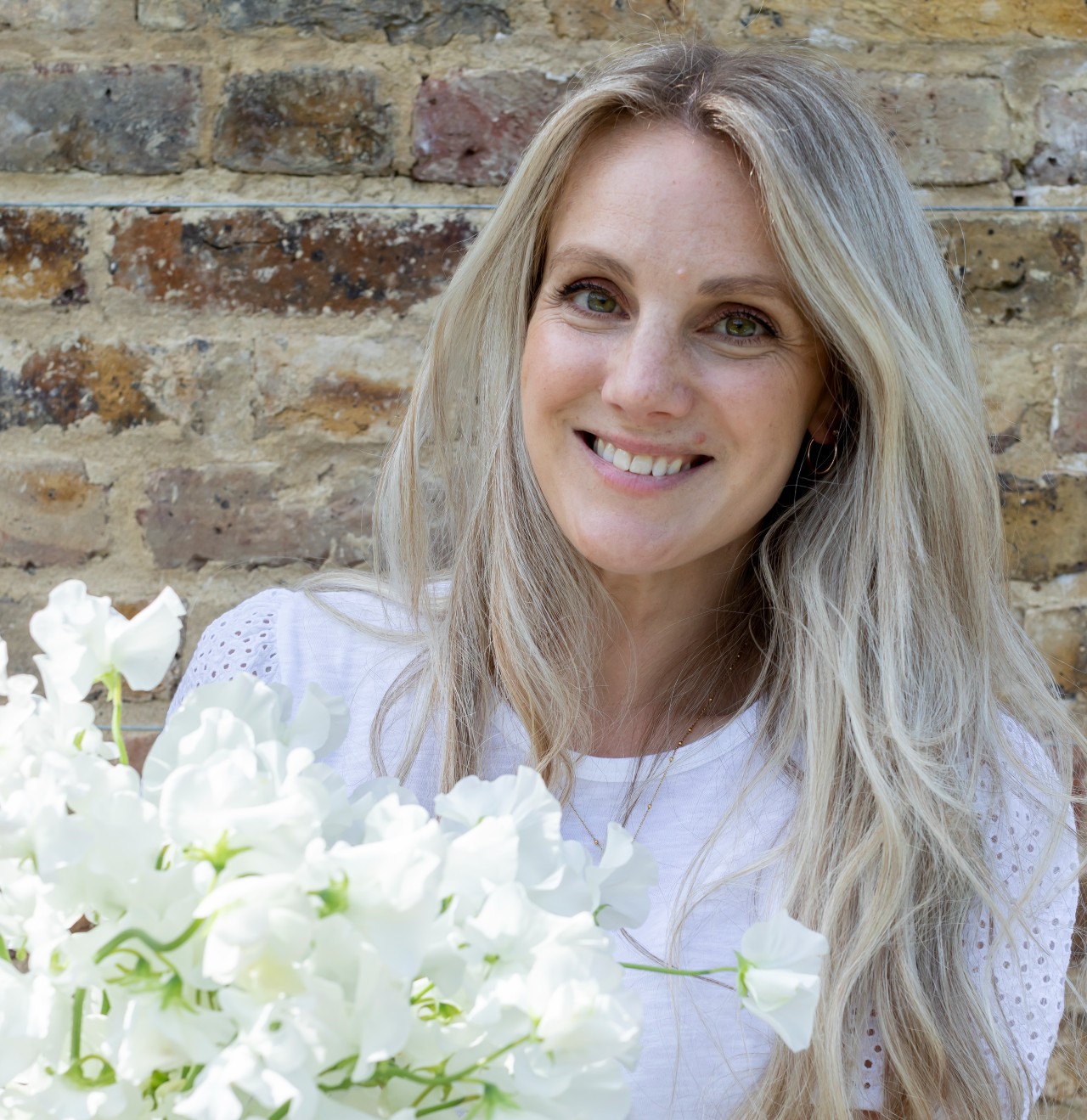 Rachel is a gardening writer, flower grower and floral designer. Her journalism career began on Country Living magazine, sparking a love of container gardening and wild planting. After more than a decade writing for and editing a range of consumer, business and special interest titles, Rachel became editor of floral art magazine The Flower Arranger. She then trained and worked as a floral designer and stylist in London for six years, before moving to York and joining the Homes & Gardens team. Her love of gardening has endured throughout, and she now grows an abundance of vegetables and flowers on her rambling Yorkshire plot.