Best miniature bulbs – 15 ideas for small yards and planters
If you're short on space, these miniature bulbs will give you easy-to-grow color and scent in spring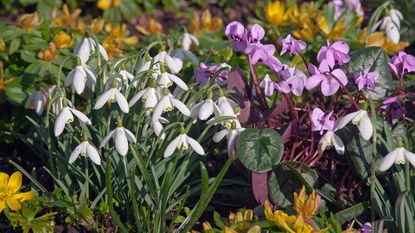 (Image credit: Alamy Stock Photo / Ernie Janes)
The best miniature bulbs are those that appear early and help us get through the short days of a cold and soggy winter. Nothing quite raises the spirits like the emergence of the first bulbs, and there are dwarf spring bulbs that fit in anywhere, whatever size your yard
Although fall is the traditional time for spring bulb planting, if you miss the window there's two reasons for thinking about dwarf bulbs in late winter and even early spring, too. First, more and more spring bulbs are sold in pots, in bud or in flower, at your local garden center. Slip them into window boxes, mixed containers, as specimens in containers large and small, and then when the flowers fade, plant the bulbs out in the yard. Fertilize and water them well and then as the buds open next spring you'll thank your good sense in buying them this year.
You can also plant miniature spring bulbs directly into flower beds and borders during winter and early spring and, because the buds will already be showing color, or the flowers may even be open, they add instant color.
Graham trained at the prestigious Royal Botanic Gardens in Kew, England, and since then has written more than 20 books on plants and gardening and been a judge at the Chelsea Flower Show. He gardened in Pennsylvania for 20 years, but has recently returned to his native England, where he often grows a wide mix of spring bulbs in his garden, including dwarf varieties.
15 miniature bulbs with instant appeal
Even if you're not currently thinking about planting bulbs in your garden, if you see a miniature variety in flower that you really like, make a note and keep a record for 'traditional' bulb ordering time in late summer and the fall.
Here are some of my favorites:
1. Alliums (ornamental onions)
Hardiness: USDA Z4
Height: 6-15in
Most dwarf alliums are late spring bloomers with clusters of starry flowers on short vertical stems. 'Jeannine' is bright yellow, with two flower stems per bulb, Allium christophii is like an exploding, metallic blue firework.
They will grow best in a sunny and well-drained situation, preferably one that dries out in the summer. They work well when planting alongside blue-grey leaved euphorbias such as Euphorbia mysinites.
2. Anemone (wood anemone)
Hardiness: USDA Z4
Height: 6-12in
Sold in bud or in flower in spring, these pretty carpeters are one of the best woodland plants for shady areas and mingle well with other spring flowers. 'Blue Eyes' is a blue-eyed white double, 'Virescens' is a lacy double green.
They will grow best in good, but well-drained, soil in light or partial shade. If you're looking for good planting partners, wood anemones will work their way around bergenias, hellebores, and hostas and mingle with primroses and corydalis.
3. Hardy cyclamen
Hardiness: USDA Z4
Height: 3-6in
Dainty, but tough, spring-flowering Cyclamen coum has pink, white or bicolored backswept flowers set against neat, rounded, silver, green or patterned foliage. It spreads steadily by seed.
Happy in sun and also one of the best plants for partial shade, cyclamen like humus-rich, but well drained soil, and will also grow in planters.
Plant it alongside other small plants in the spring tapestry including crocuses, wood anemones, and primroses, plus heucheras and smaller hellebores varieties.
4. Eranthis (Winter aconite)
Hardiness: USDA Z4
Height: 3-4in
In winter, golden cups of Eranthis hyemalis, each backed by a green ruff, look up at you from short, vertical stems. These miniature bulbs will spread steadily when happy and, along with snowdrops, reminds us that the seasons have turned.
Happiest in partial shade and rich, well-drained soil that is not parched in summer. It looks best when planted around clumps of snowdrops.
5. Galanthus (Snowdrop)
Hardiness: USDA Z4
Height: 4-8in
Pendulous white flowers dance in the breeze and once planted, they will spread over the years until your yard has a pretty springtime carpet of white.
There are lots of different types of snowdrops to grow, with different shapes and markings. Start with 'Atkinsii' (early and fragrant), and 'Flore Pleno' (double-flowers). Buy in flower in pots, or by mail order in winter and spring. They prefer partial shade in rich, fertile soil and are happy in dry summer situations.
When planting snowdrops, combine with bergenias, hellebores, year-round heucheras plus early bulbs such as winter aconites for a pretty scheme.
6. Ipheion (Spring starflower)
Hardiness: USDA Z5
Height: 4-8in
Starry six-petalled, sweetly scented flowers can almost hide the slender, fresh green, slightly oniony foliage. Look for 'Rolf Fiedler' (blue) and 'Alberto Castillo' (white).
These dwarf bulbs will do best in rich, moist, well-drained soil in full sun or in pots. It develops a colorful dome of flowers.
It will work well when planted in front of peonies, with medium height daffodils or as a specimen in pots.
7. Dwarf irises
Hardiness: USDA Z5
Height: 3-6in
Dwarf irises come in an increasing range of pretty colors and color combinations. Try 'Katherine Hodgkin' (greeny yellow and pale blue) and 'Pauline' (purple and white).
Plant deeply in full sun and well-drained, neutral or slightly limy soil types. Also looks delightful in pots. It's also very pretty flowering through a gravel mulch, as part of a gravel garden or as the top layer of a bulb lasagne pot.
8. Muscari (Grape hyacinth)
Hardiness: USDA Z4-5
Height: 4-8in
Small, bell-shaped, usually blue flowers open from the bottom of crowded, pointed spikes. Try 'Ocean Magic' (two-tone blue) and 'Jenny Robinson' (pale blue).
Best in full sun in well-drained but fertile soil. When the clumps become crowded, lift, divide plants and replant the bulbs after the leaves have died down.
Good planting partners include dwarf wallflowers, violas and double daises. It will also work well in a wide range of container gardening ideas.
9. Chionodoxa (Glory of the snow)
Hardiness: USDA Z4
Height: 4-8in
Short stems carry flared, upward facing, white-eyed, pale blue flowers in early spring, showing their bright coloring off well. Chionodoxa luciliae is blue-and-white, C. sardensis is pure blue. Sometimes labelled Scilla.
Suitable for any good, well-drained soil in partial shade or naturalized in grass. You can plant them both in clumps and scattered singly for a natural look, and they will usually spread steadily.
These miniature bulbs work well with many other spring bulbs including crocus and dwarf daffodils.
10. Puschkinia (Russian snowdrop)
Hardiness: USDA Z4
Height: 4-6in
Similar to Chionodoxa and Scilla, Puschkinia scilloides var. Libanotica carries clusters of up to a dozen flaring, bell-shaped, ice blue flowers each with a slender dark blue stripe in every petal.
Plant these miniature bulbs in clumps, in sun or part shade, in well-drained soil. They will usually soon spread. Naturalized crocus bulbs, dark blue scilla, primroses, and double flowered celandines all make ideal planting partners.
11. Scilla (Squill)
Hardiness: USDA Z2
Height: 4-8in
Nodding, often dark blue, bell-shaped to star-shaped flowers dance just above the dark green foliage. Look for the robust, deep blue 'Spring Beauty' and the pretty pink, but slow growing, 'Rosea'.
Happy in most well-drained fertile soils in sun or partial shade. If you're planting bulbs in pots, these are a pretty option to include in your mix, plus they are very winter hardy.
Ideal when planted alongside spring cyclamen, crocuses and dwarf daffodils.
12. Crocus
Hardiness: USDA Z4
Height: 4-6in
Easy and well known, choose the dainty and delicately coloured 'Blue Pearl' (delicate blue) for pots or 'Whitewell Purple' (reddish purple), shown, to naturalize. The goblet shaped flowers flare in sunshine.
Crocus grow best in sun or partial shade in fertile but well-drained soil, plus they will also grow well in pots. Feed in late fall.
Hellebores, bergenias and other evergreen spring perennials, plus other dwarf spring bulbs such as cyclamen, will make effective planting partners.
13. Hyacinthus (Hyacinth)
Hardiness: USDA Z4
Height: 8-12in
Bold cylindrical heads are packed with flared, super-scented flowers to create a dramatic and fragrant display. Comes in a very wide range of colors, including some double flowered varieties.
If you force bulbs for indoor scent in winter, they can be planted out when they finish flowering for early color in the yard. They may not flower brilliantly in their first year, but their performance will improve as the bulbs mature.
Best grown in containers or in patio gardens. Sun or partial shade suits them, and do not allow containers to become waterlogged. Ideal when planted with pansies or violas around them.
14. Narcissus (Dwarf daffodils)
Hardiness: USDA Z4
Height: 6-12in
Reliable and often spreading steadily, there are many dwarf daffodils so pick the colors you like.
Try 'Tête-à-tête' (two-tone yellow, up to three flowers per stem), shown, and 'Dove Wings' (creamy yellow and pale lemon).
These plants are fairly adaptable but will do best in sun or partial shade, and in fertile well-drained soil that does not dry out in spring. They are ideal grown between hostas, naturalized in grass and in containers.
15. Tulipa (Dwarf tulips)
Hardiness: USDA Z4
Height: 6-12in
Listed under Greigii and Kauffmanniana tulips, many feature bold brownish-purple leaf markings. Try 'Red Riding Hood' (very early, scarlet flowers), and 'Hearts Delight' (two-tone carmine and yellow).
Best in full sun, and in well-drained soil, or in pots or other containers. Fertilize with liquid feed as the flowers fade. Often best planted on their own without other plants in the pot so you can really show off the flower/foliage combinations.
Why did none of my newly planted dwarf bulbs come up?
They were probably dug up and eaten by chipmunks or squirrels, maybe even later in the same day that you planted them! These critters are very clever and can detect the scent of the bulbs under the soil.
There are three solutions. One is to take advantage of the fact that chipmunks and squirrels dislike the taste of some dwarf bulbs and do not eat them. So choose varieties of allium, chionodoxa, daffodils, hyacinths, muscari, scillas and snowdrops.
Another approach is to avoid the dwarf bulbs that they especially do like, so do not plant their favorites – crocuses and tulips.
Finally, plant whichever dwarf bulbs you like but only plant them in clumps and lay a piece of fine wire mesh over the bulbs before filling in the hole. Then the critters will not be able to reach the bulbs to dig them up.
Which miniature spring bulbs are the most deer resistant?
Some dwarf spring bulbs are popular with deer, some are rarely touched and can be considered good deer-resistant plants.
The New Jersey Agricultural Experiment Station has a program in which they test garden flowers for deer resistance and consult with horticultural professionals about which plants deer eat and which they leave alone.
The dwarf spring bulbs that they rate 'rarely damaged', the top rating out of four for deer resistance, are: alliums, bluebells, daffodils, scillas, snowdrops and winter aconites.
Sign up to the Homes & Gardens newsletter
Decor Ideas. Project Inspiration. Expert Advice. Delivered to your inbox.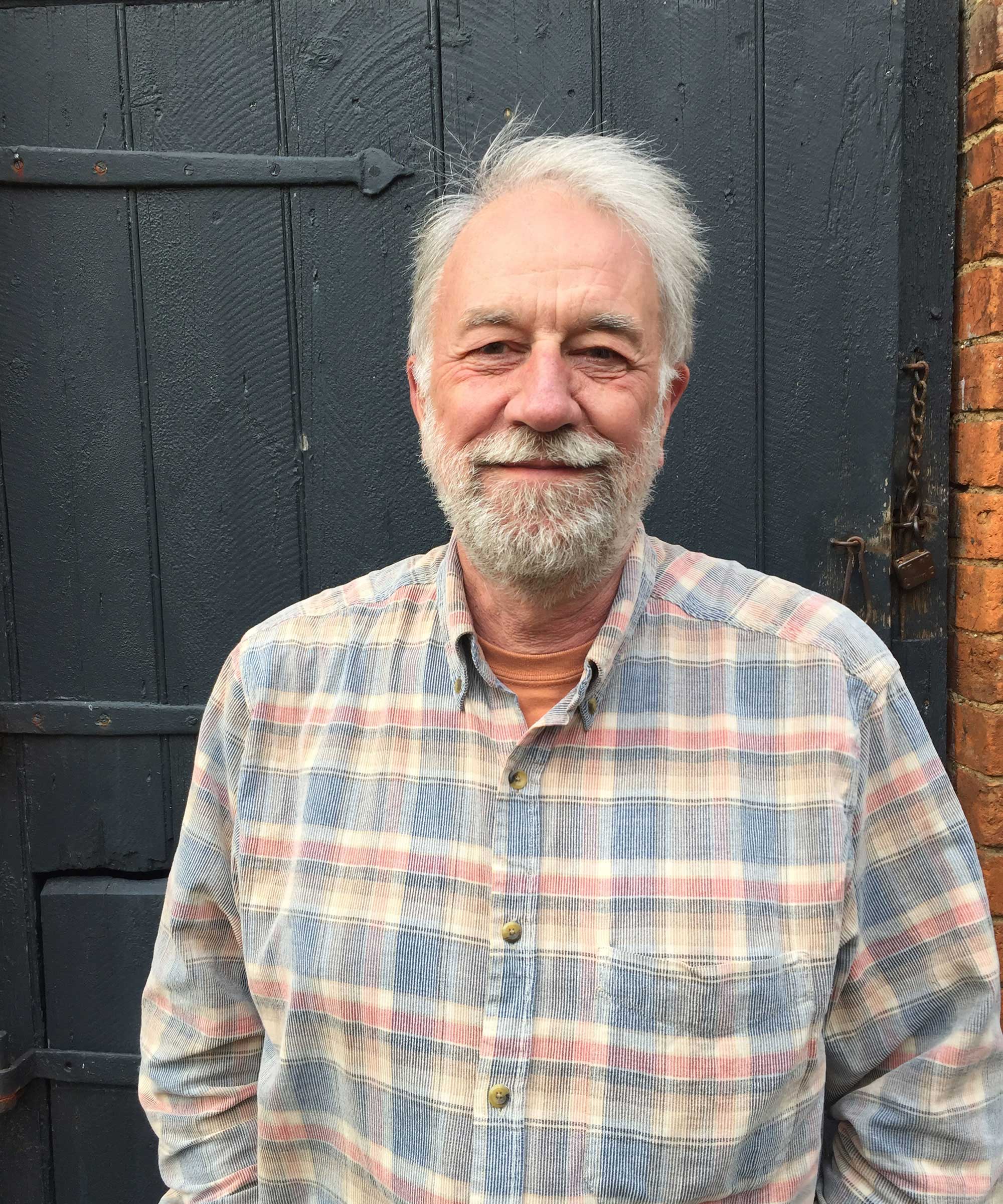 Graham Rice is a garden writer who has won awards for his work online, and in books and magazines, on both sides of the Atlantic. He is a member of a number of Royal Horticultural Society committees and the recipient of the 2021 Garden Media Guild Lifetime Achievement Award. He gardened in Pennsylvania for 20 years, but has recently returned to his native England.