Create more patio privacy with a planter box with trellis – it's a quick, easy, and stylish solution
Grow a chic botanical screen in your outdoor living space by adding a trellis to your container display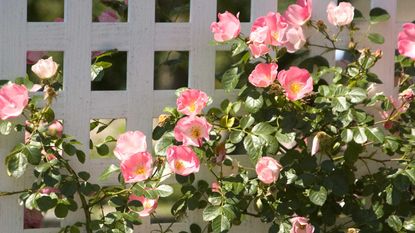 (Image credit: jcarroll-images / iStock / Getty Images Plus / Getty Images )
With the warmer months ahead, now's the time to get backyards looking their best. And, in the midst of planning some quick and easy outdoor updates, trellis planter boxes have caught our attention. They provide an instant solution for bringing more greenery into a space, which is a surefire way to make a deck or patio feel more welcoming – and there are other benefits, too.
If you've already got a trellis or two in your yard, you'll know how useful these humble garden features are. Providing a sturdy base for beautiful climbing plants, they're a go-to option for hiding an ugly garden wall – and can also improve garden privacy.
But, by investing in a container that already has a trellis installed, a show-stopping display becomes simpler to create: all you need to add is the compost and the plants. They are super versatile, too; some come with wheels so you can move them with ease, whether that's to create a stylish divider between zones, screen the neighbor's yard for more patio privacy, or update an existing fence.
Shop planter boxes with trellises:
1.
Best Choice Mobile Trellis Planter
If you can't make up your mind where you want your trellis, or want to move your plants out of the sun, this design comes with optional wheels. It's made of weather-resistant fir and includes drainage holes.
2.
Outsunny Narrow Trellis Planter
If you've got less space to play with, try this narrow planter. It's a great option for container displays on balconies, porches, or as part of an entryway between different parts of your yard.
3.
vidaXL Firwood Garden Pergola
Plant this trellis arbor with jasmine or climbing roses for a gorgeous entryway to paths and patios. To give it an extra dose of character, you could paint or stain it to fit a specific color scheme.
How to make your own planter box with trellis
Alternatively, you may be able to fix a trellis to a wooden planter box that you already have. This simple 6ft trellis from Lowe's is a good example of one you could use.
'The trellis should be the right size for your planter box, and it should be made from a material that can withstand the elements,' advises Becky Decker of Gardeninghood.com. 'Choose a trellis that complements the style of your planter box and your garden.'
When positioning the trellis on your planter box, you want to make sure that the trellis is centered, Becky continues. 'You can use a level to check if the trellis is straight. Once you're satisfied with the position, use a pencil to mark the spots where you will attach the trellis to the planter box.'
'Now it's time to drill pilot holes into the planter box,' Becky says. 'Use a drill bit that is slightly smaller than the screws you will be using to attach the trellis to the planter box. Drill the pilot holes at the spots you marked with the pencil.'
'With the pilot holes drilled, it's time to attach the trellis to the planter box. Use screws that are long enough to go through the trellis and into the planter box. You may need someone to hold the trellis in place while you attach it to the planter box. Use a screwdriver to tighten the screws.'
'Protect any drilled holes with wood preservative,' suggests gardening expert Ruth Hayes. 'Commercial trellises are often made of cheap wood and this improves longevity.'
'If you plan on growing heavy plants on the trellis, you may want to add extra support to the trellis,' Becky adds. 'You can use wire or rope to tie the trellis to a nearby fence or post. This will help keep the trellis stable and prevent it from tipping over.'
Of course, it's also possible to add a trellis above an existing container garden display that's next to a wall. This expandable Kerchery Nature Willow Trellis from Amazon is perfect for large displays. 'Drill into the mortar, rather than brickwork,' says Ruth.
Obelisks are another option for supporting climbing plants in large planters. All you need to do is push them securely into the soil. We love these Woven Willow Flare obelisks from Terrain.
Ruth is horticulturally trained and has qualifications from the Royal Horticultural Society. She spends her days writing about and photographing key gardening jobs, and always enjoys sowing a wide range of flower seeds in her own garden.
---
Whether you buy a ready-made planter box with trellis or build one yourself, it'll provide the perfect botanical focal point for your plot.
Just make sure you choose the right plants for the conditions – for instance, clematis, roses, jasmine and solanum are sun-loving climbers, while climbing hydrangeas suit shade. And, while you wait for perennial climbers to establish, which can take a year or so, consider filling the gaps with climbing annuals such as sweet peas, vining nasturtiums, and morning glory.
Sign up to the Homes & Gardens newsletter
Decor Ideas. Project Inspiration. Expert Advice. Delivered to your inbox.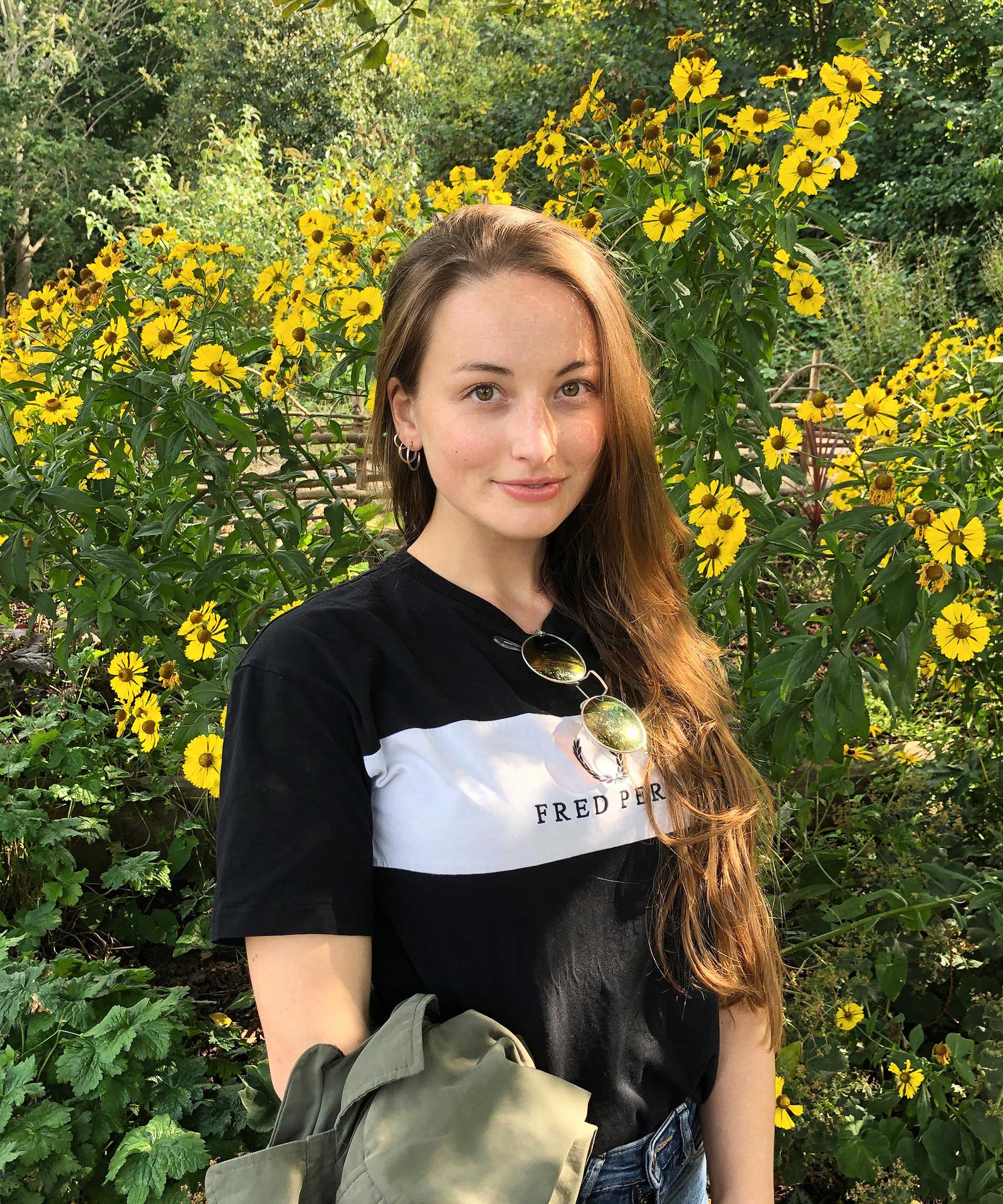 Freelance Gardening Writer
The garden was always a big part of Holly's life growing up, as was the surrounding New Forest where she lived. Her appreciation for the great outdoors has only grown since then; over the years, she's been an allotment keeper, a professional gardener, and a botanical illustrator. Having worked for Gardeningetc.com for two years, Holly now regularly writes about plants and outdoor living for Homes & Gardens.