Should I fence my backyard? Experts weigh in on the debate
Once you know the pros and cons, you can can make the right decision for your outdoor space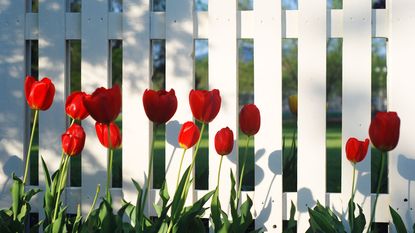 (Image credit: Getty Images)
Q: We've recently bought a property and the backyard has some hedges for privacy but isn't fully fenced. We've looked into having fencing installed but it's more expensive than we thought it would be. Is it worth the cost and effort?
A: Whether you want additional privacy from prying neighbors, added security around your property, or protection for your plants from local wildlife, a backyard fence can a great asset to your home.
However, erecting a backyard fence is not as simple as it may sound. There are several hurdles to overcome, from municipal regulations to HOA rules that might make you reconsider whether you actually need to fence your backyard. Take a look at these pros and cons of fencing a backyard to decide whether this home investment is right for you.
The pros of fencing your backyard
From boosting the security of your backyard to making it safer for children to play outdoors, there are plenty of good reasons for fencing your backyard.
Increased privacy
The most common reason people choose to install a fence is to boost their backyard privacy. Particularly useful in densely populated areas, a backyard fence protects your space from prying eyes (and any nosey neighbors). This allows you to relax and enjoy your outdoor space without worrying about who may be watching.
Reduction in noise
Depending on the materials you use, backyard fences can also be helpful for blocking out sound. While it won't take away neighborhood noise completely, it can make your backyard slightly quieter.
Greg Watts, professor of environmental acoustics at the University of Bradford, says 'a barrier such as a close boarded fence, earth mound or wall close to the road should help (to make things a little more peaceful) – but they will have to be long enough and high enough to have much effect.'
For backyards bordering busy roads, this sound barrier can be a huge pro. Combining the fence with a thick hedge and a running water feature will amplify the benefits, turning your backyard into a tranquil oasis.
Better security
If crime is a concern in your area, adding a backyard fence is a great home security tip. Tall fencing not only limits how much of your home and backyard people can see but also limits ease of access. Although it won't eliminate your risk of trespassers, it can give you greater peace of mind.
Experts at Secure Fence and Rail in Florida add that wooden fences are often equipped with 'an electric mesh on the top of the wooden fence, to prevent any intruders' in high-crime areas.
Easier to contain pets
Anyone with curious or wandering pets will understand the stress of trying to keep them contained. The simple solution to this problem is a backyard fence, eliminating any worry about pets getting lost. Unlike privacy or security fences that require height, backyard fences to contain pets only need to be high enough to remain out of reach.
Dog-proofing fencing can also be a smart move to prevent them digging underneath it or trying to get through it
Better for child safety
Wandering pets aren't the only concern. Wandering children can also be a problem, especially if your backyard is positioned close to a road. With a backyard fence in place, your kids can play outside with complete freedom for both you and them.
Backyard fences are not only beneficial for your kids, but other kids in the neighborhood too. If you have a backyard pool or any dangerous objects in your garden, fencing will limit the chances of accidental harm from children wandering onto your property.
Protects your garden from unwanted wildlife
When you've spent time and money meticulously landscaping a backyard, the last thing you want is for nearby wildlife to ruin it overnight. Deer are a common problem for gardeners across the US, but certainly not the only harmful wildlife to be aware of. Fencing your backyard keeps your plants protected from many of these creatures, avoiding any accidental mishaps.
Aesthetic reasons
The right fencing can also add aesthetic value to your backyard (and your home as a whole). When correctly planned and installed with the right materials to match your home, a fence instantly elevates the look and feel of your backyard.
This improvement is great when you live in your home, but can also increase value, so consider it as an option if you're landscaping your backyard before selling. Bravo Fence Company in Atlanta recommends planning carefully to ensure your fence adds value rather than taking away from the property. 'To ensure the best return on investment, you'll want to carefully consider styles and materials that will complement and accent your home. You do not want to distract from your home itself, only enhance certain aspects of it.'
The cons of fencing your backyard
Although there are clearly benefits to fencing your backyard, there are other things you also need to consider, such as the initial cost and ongoing maintenance, all of which could make you reconsider whether you need a fence or not.
Permissions
Before you get to planning and building your fence, there are a few hoops to jump through. Municipal regulations in your area will determine what kind of fence you can build and what permits are required before you start.
Fencing expert Joe Everest explains that one of these permissions may include engineered stamped drawings, including 'what material needs to be used and how it needs to be installed to meet whatever their standards or regulations are.'
In some areas, homeowners' association (HOA) rules can also impact the process. Depending on your HOA rules, you will likely need to request permission first. Installing a fence without prior approval can lead to some debates in your neighborhood that are best avoided.
Neighbor concerns
Even if you have all the right municipal permissions and are legally allowed to fence your backyard, it's always best to chat with your neighbors first. Even if your fence resides squarely on your property line, its construction can still impact the look of your neighbor's home.
Bravo adds that 'it also requires extra people around the properties, and you want to make sure (your neighbors) are aware of construction workers parking on the street and coming near their homes as well. Be a kind neighbor and let them know in advance.'
For the same reasons, if you're painting a fence or fixing a leaning fence, it can be polite to let your neighbors know in case it impacts them too.
Cost
It can cost a lot to fence a backyard, so do keep this in mind. Costs vary dramatically depending on what materials you are using, how high you want the fence to be, and whether the area being fenced is level, sloped or obstructed in some way.
While there are cheaper options in terms of materials, these typically require more maintenance and won't last as long as the more costly choices. You also don't want to choose a low-quality fence that lowers the value of your home rather than increasing it.
Maintenance
Building a fence for your backyard is a long-term commitment that requires regular maintenance along with the rest of your home. Wooden fences need to be protected from rot and bugs like termites. Painted wooden fences require even more maintenance as they will likely need a new coat of paint every few years.
More durable options like aluminum require less maintenance but don't have the same privacy and security benefits, as Joe Everest points out.
'Aluminum fences do not offer privacy the way a cedar fence does, so most of our customers choose to use aluminum for a pool fence to protect and beautify their pool area, while protecting the perimeter of their property with wood fencing to provide the privacy many families prefer.'
Installation concerns
Installing a fence may seem easy in theory, but in practice, there are many challenges that can arise. Accidentally damaging utilities, hitting tree roots or encountering large rocks that impact installation are all common issues to be aware of.
That's why it's recommended to use a qualified fencing installer (unless you are a highly experienced DIY guru). It may increase the cost of your project, but it can also prevent unforeseen costs from popping up later.
The final verdict
Ultimately, fencing a backyard is an intensive backyard landscaping idea to consider. If you're willing to go through the effort of building one considering the permissions required, costs involved, and the maintenance to keep your fence looking good, it is well worth it.
From privacy to security and even aesthetic value, you'll likely enjoy your outdoor space much more when it is fenced.
Sign up to the Homes & Gardens newsletter
Decor Ideas. Project Inspiration. Expert Advice. Delivered to your inbox.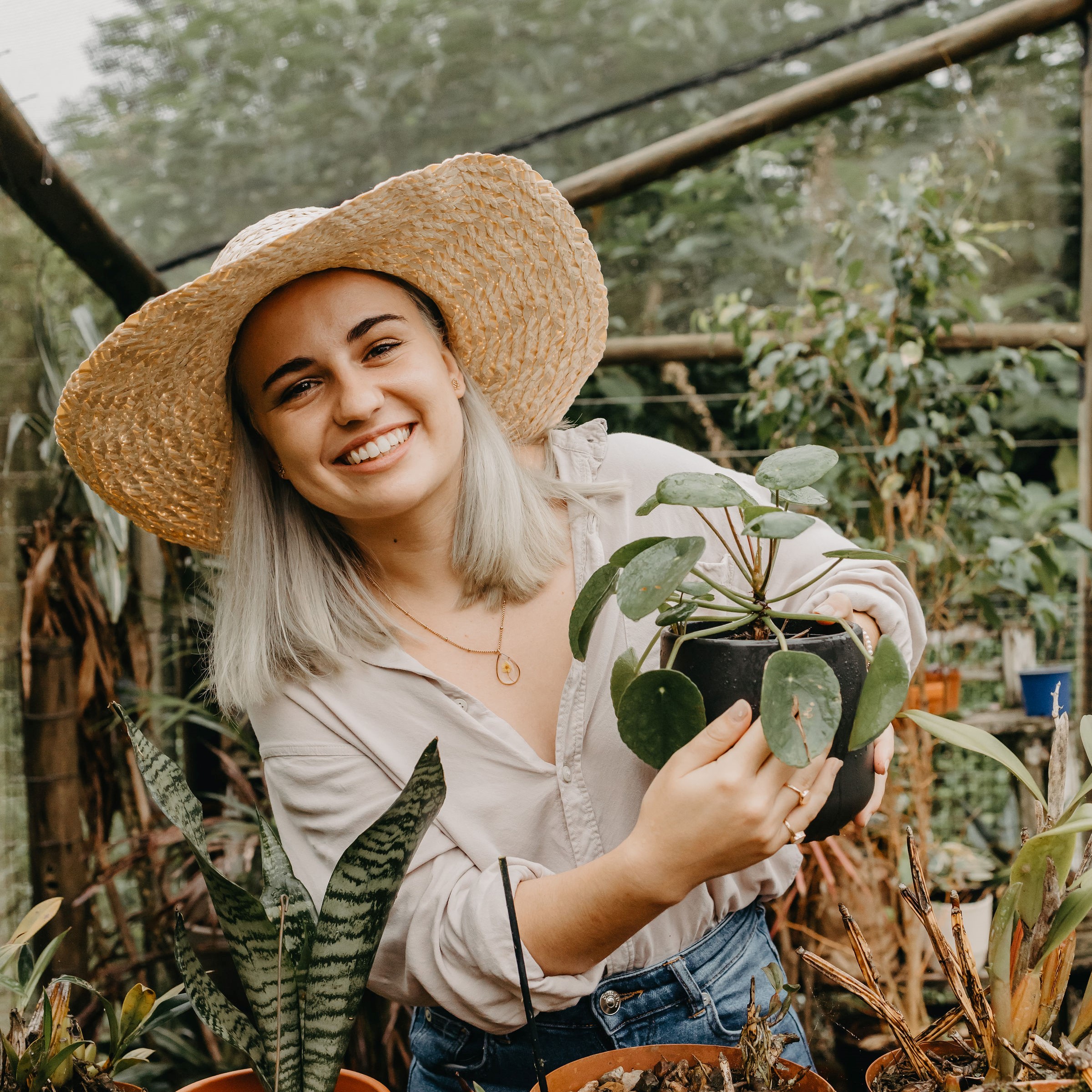 Contributing Editor, Gardens
Madison is a garden writer and editor, covering all things outdoors and lifestyle. After completing a BA in History and Political Science, she transformed her years-long passion for plants into a career writing for both digital and print publications. As garden editor of several print titles, Madison focuses on trends and developments in the continuously expanding gardening industry. When not typing away at her desk, she tends to her ever-growing houseplant collection and travels frequently, photographing and reporting on gardens around the world.