5 spring porch decor mistakes – that negatively affect your home's curb appeal
Don't put off buyers – or get the neighborhood committee talking – this is how to keep your spring porch on top form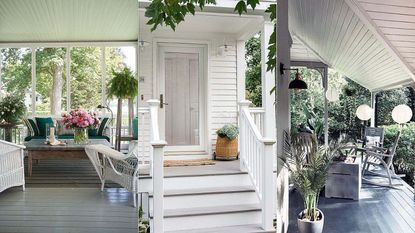 (Image credit: Bjorn Wallander / Nikki Amodio Design/@joyellewest/Barn Light Electric / Industville)
Sign up to the Homes & Gardens newsletter
Decor Ideas. Project Inspiration. Expert Advice. Delivered to your inbox.
Thank you for signing up to Homes & Gardens. You will receive a verification email shortly.
There was a problem. Please refresh the page and try again.
As winter fades into spring, design enthusiasts begin to set their sights on sprucing up their homes' exteriors. After months of staying in and staying cozy it's hard to resist the excitement of warmer weather.
But before you break out the outdoor chairs and pick up a few potted plants, there are a few spring porch decorating mistakes you should familiarize yourself with.
These common avoidables can negatively affect your home's curb appeal, but luckily they're easily swerved. Read on to learn what not to do when it comes to spring porch decor.
1. Not staying true to your – or your home's – design style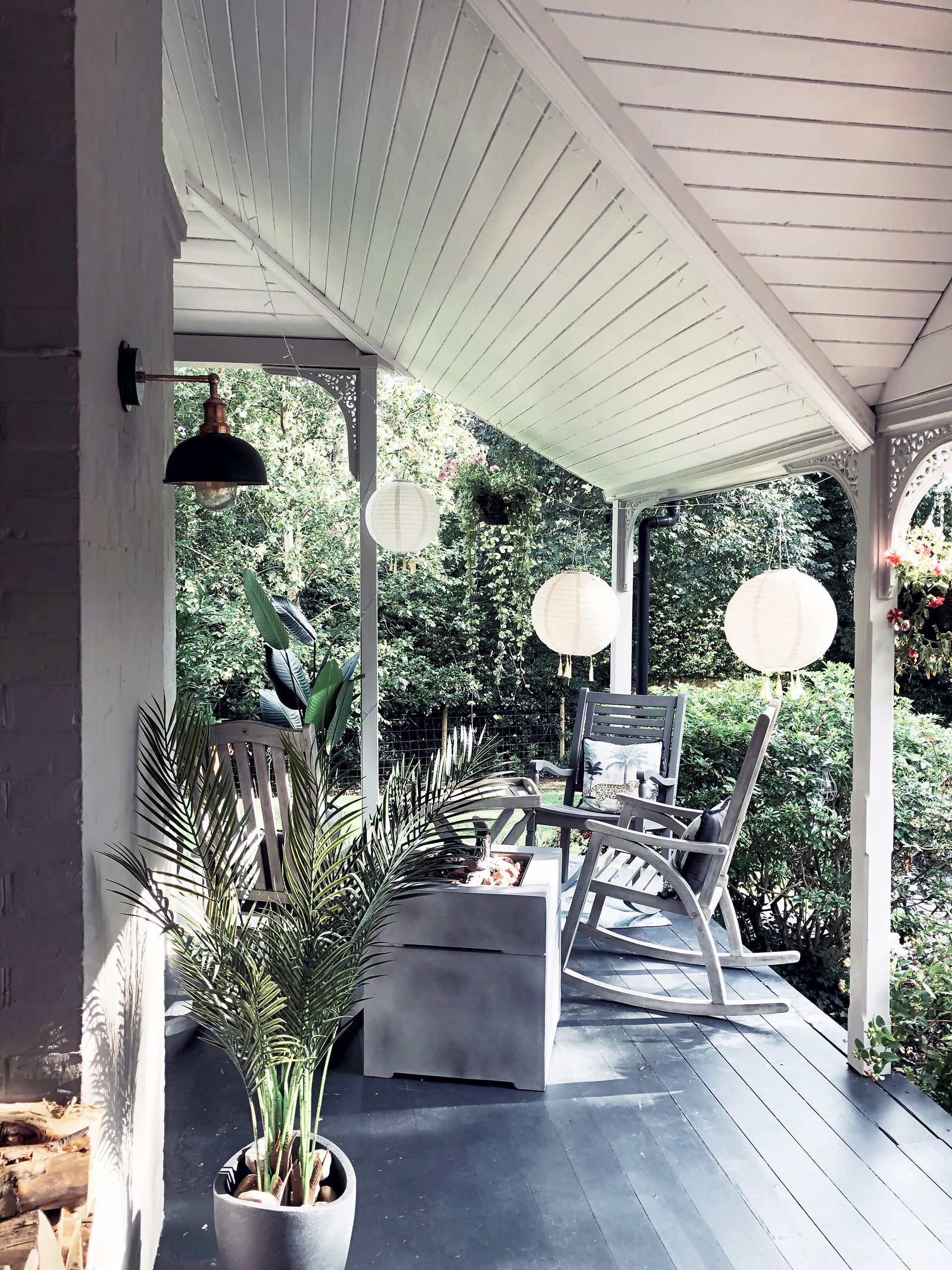 There's something about exterior spaces that tempt people into completely eschewing their own personal design styles for the most popular outdoor styles. For example, if your style skews more mid-century modern there's no reason you need to leave that inside. Instead, seek out outdoor furniture that echoes the style of furniture within your home.
The same goes for your home. If you're living in a Craftsman style house, don't create a visual jar with super-modern porch decor.
2. Under-designing the space
That said, there's more to decorating a porch than just picking out a pair of outdoor chairs and a matching side table even if they match your design style. Keep the size and shape of your porch in mind as you design the space.
If you have additional square footage consider adding more porch furniture, like a loveseat or day bed, and add plants, outdoor rug, even a swing, to make the whole area feel like a true extension of your home.
3. Not giving your porch a spring refresh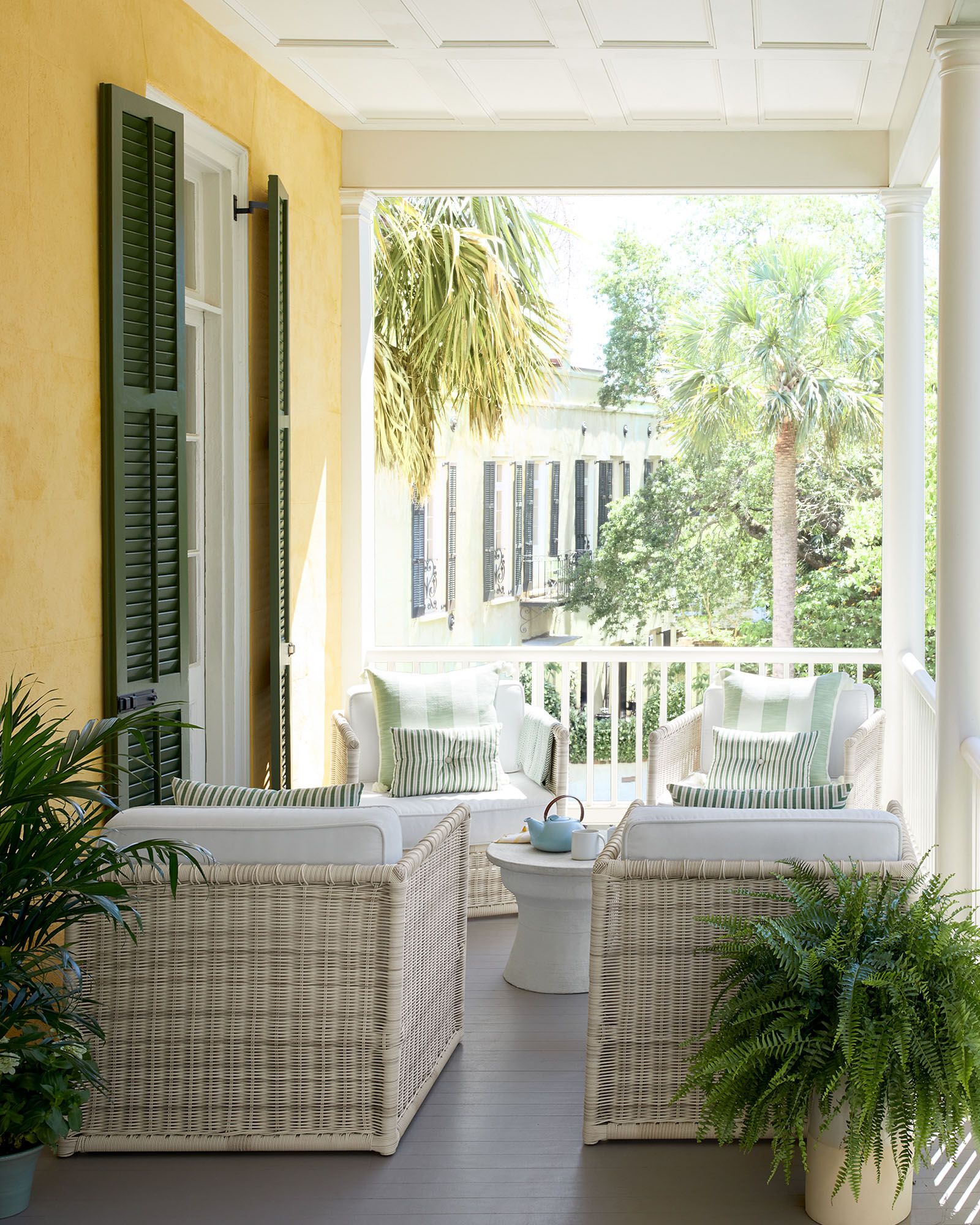 Potted plants and florals are one of the most common ways to decorate a porch, but they do require regular maintenance. If you choose to add foliage to your outdoor setup, make sure to put a plan in place to keep the greenery alive and thriving. It can be easy to fall into an out of sight, out of mind approach to your porch plants, but dead foliage is one of the fastest ways to negatively affect your curb appeal.
It's a good chance too, to introduce some spring porch decor.
While you're fixing up the plants, take a good long look at porch railings, and give your porch paint a touch up. You might want to know about front door colors to avoid, too. Some devalue your home, too.
4. Letting clutter build up
Outdoor spaces can easily become catch-alls for clutter that you don't want to bring inside the house, but there's no easier way to cheapen your home's exterior.
Instead of leaving things like rainboots, umbrellas and yard games sitting out in plain view on your porch, declutter and invest in a coffee table that doubles as storage. This way you can keep both your exterior and interior spaces free of eye sores and add a functional piece of furniture to your porch at the same time.
5. Forgetting about lighting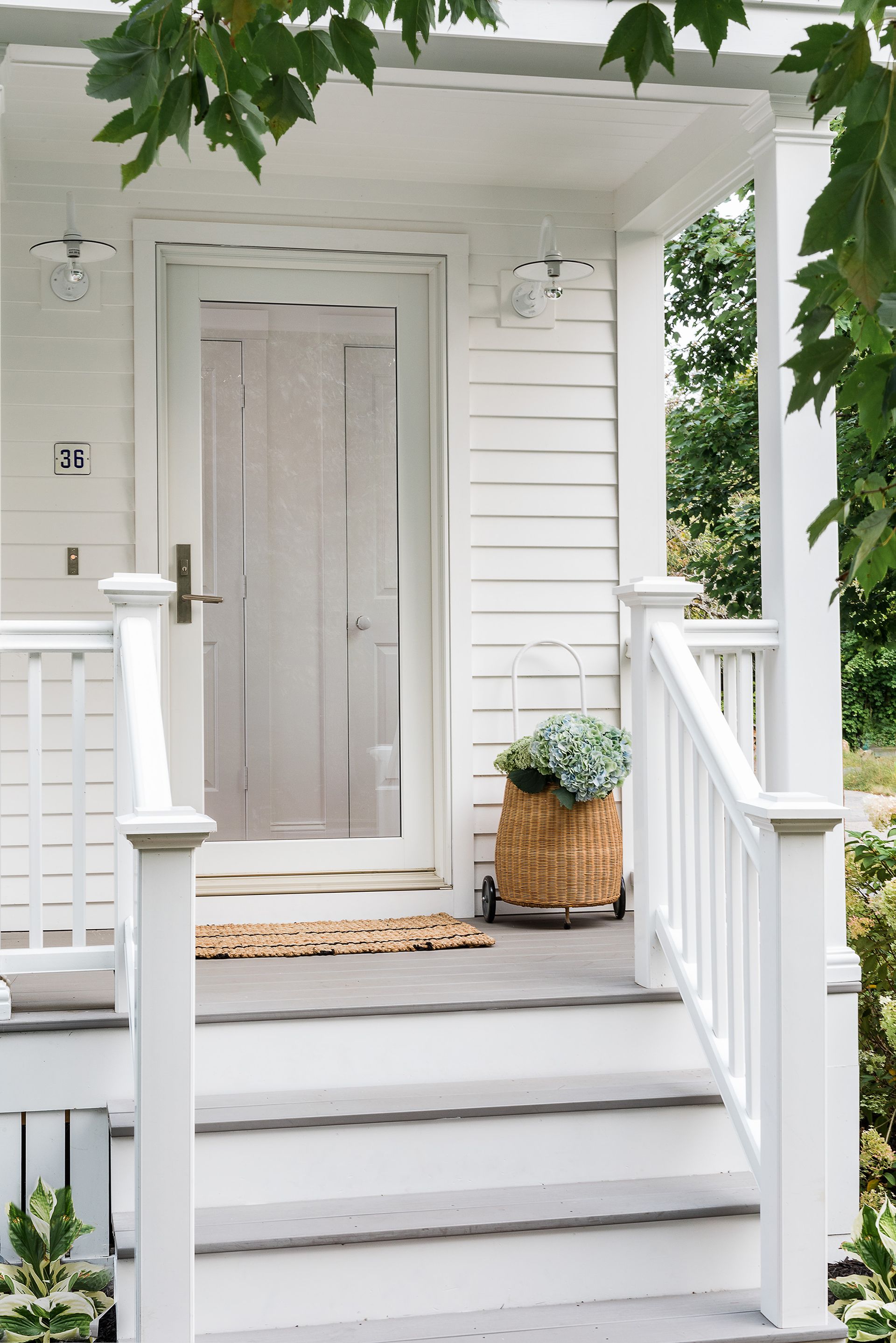 Most homes come equipped with run-of-the-mill overhead front porch lighting or a pair of lanterns flanking each side of the door. While there's nothing inherently wrong with those options, they do leave something to be desired design-wise.
Consider adding some fairy lights for a more romantic vibe or additional lamps to make the space feel warmer and more inviting. Candles are another great option for outdoor lighting, especially if you can find stylish citronella candles that can keep mosquitos at bay.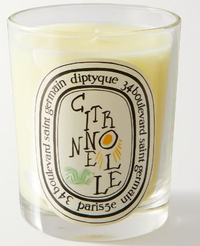 Citronelle candle, $79, Net-A-Porter
If you are going to invest in a Citronelle candle, ensure it's good quality for not just good mosquito repelling, but for heightened scent and long burning time, too.
We love Diptyque's range of candles, with the Citronelle scent a favorite with the H&G team.
Which porch design mistakes to avoid?
If you're designing a porch from scratch, there are some glaring mistakes to avoid, including making the porch too narrow for chairs, making the eaves too low for comfort, placing columns or supports in front of windows, and choosing columns or supports that are too thin or too thick in proportion to the rest of the home's architecture.
Sign up to the Homes & Gardens newsletter
Decor Ideas. Project Inspiration. Expert Advice. Delivered to your inbox.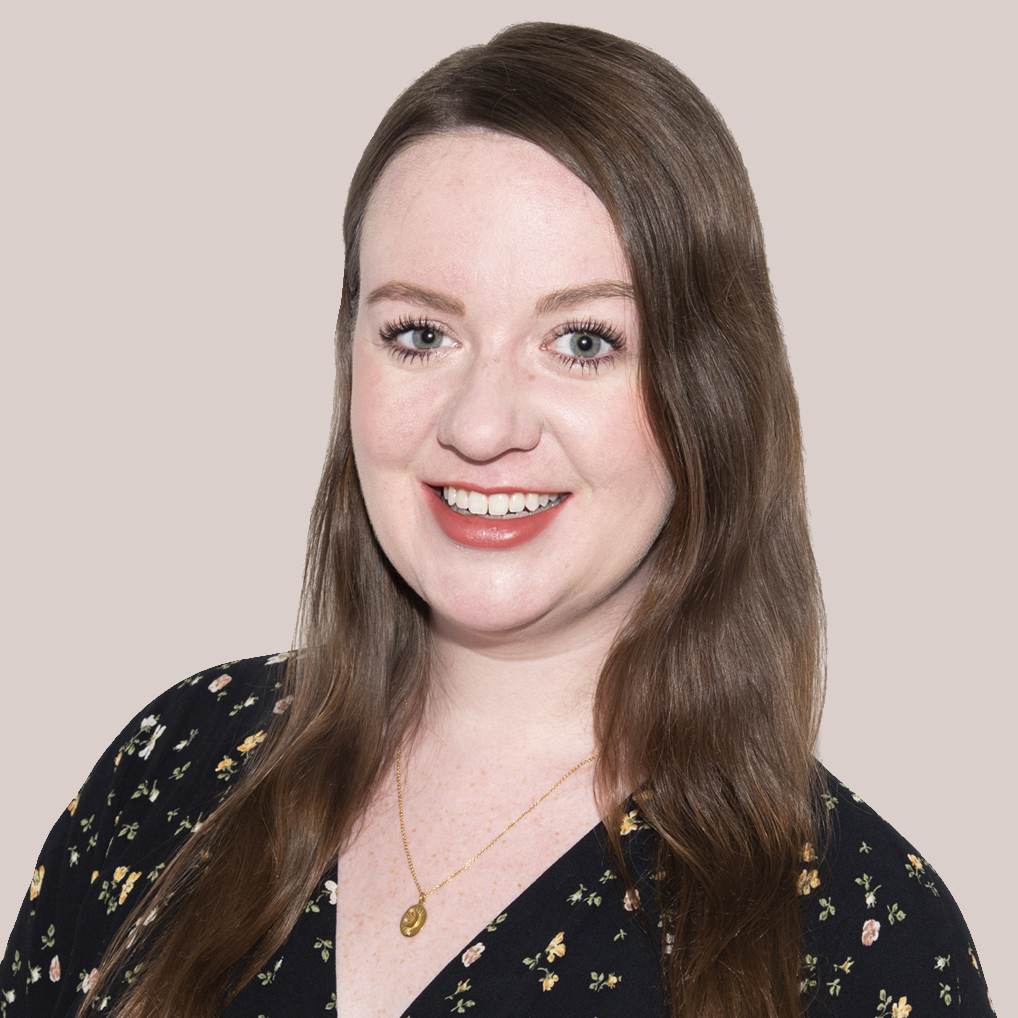 Bridget Mallon is an experienced design and lifestyle editor with over a decade of experience in the field. She was previously the Editorial Director at The Spruce and MyDomaine and has held positions at Apartment Therapy, HGTV, Elle Decor, and Veranda. Her work can also be found on sites like Cosmopolitan, Esquire, The Huffington Post, and House Beautiful. Bridget studied journalism through the Honors Tutorial College at Ohio University. She graduated Magna Cum Laude in 2013. Bridget writes about all things home for Homes & Gardens.