When to winterize a sprinkler system – expert tips to save costly problems
Gardeners with sprinkler systems need to make sure they are shut off and drained ahead of the winter freeze, or face a big repair bill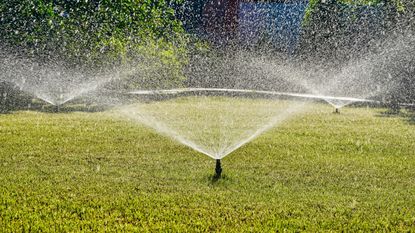 (Image credit: Getty Images/Evgeniya Sheydt)
With the days shortening and temperatures dropping, the garden slows down in fall. There is still important work to be done and, if you have a sprinkler system, it needs to be turned off and prepared ahead of the incoming winter frosts.
Sprinkler systems are often a valuable method of watering lawns and plants during the hot summer months. They can save you time and effort in keeping plants alive in warm weather, but their usage reduces as we enter the fall period.
When planning out a fall lawn care regime, choosing when to winterize a sprinkler system needs to be on that list. Failure to correctly prepare could lead to major issues come the next gardening year.
Winterizing a sprinkler system
Your irrigation systems are hugely beneficial for watering plants in hot weather and throughout summer, but those warm days are now in the rear view mirror. Effective winter lawn care does not including watering, therefore late fall and early winter represents the ideal time to winterize a sprinkler system. We hear from experts about the importance of shutting down irrigation set-ups for winter, which includes blowing out a sprinkler system, and when this task should be completed.
Why winterize a sprinkler system?
Winterizing a sprinkler system can save you from spending a lot of time and money fixing the issues and potential problems caused if they are not shut down.
While sprinkler systems can effectively water a lawn and be vital parts of lawn care during the summer months (and of watering flower beds and borders in hot periods) they can cause a nasty headache if not looked after properly in winter.
If the irrigation system is not decommissioned and dried out properly before the worst of the winter arrives, then it can cause a plethora of issues. When the frosts arrive, any water in the sprinkler systems' pipes, valves, or sprinkler heads can freeze. As water expands when it freezes, this can cause parts to break or burst.
Josh Mitchell, a plumbing expert and the owner of Plumbing Lab, warns: 'This damage leads to costly repairs and potential water wastage when the system is activated again. Moreover, an unchecked leak can undermine the landscape you've worked hard to maintain.'
A further complication is that some damage may not be evident until you start using the sprinkler system again in spring. Any underground leaks will be difficult to identify and require lots of time and money to repair. Replacing burst pipes and broken sprinkler heads as a result of not winterizing the system is an expensive cost to pay for failing to look after a system correctly.
Josh Mitchell is a plumbing technician and the owner of plumbinglab.com. Having worked with numerous homeowners on their irrigation systems, he understands the importance of adequately preparing for the cold months.
When to turn off a sprinkler system for winter
When you are planning your fall gardening checklist make sure that, as well as planting bulbs or cutting back shrubs, you factor winterizing any sprinkler systems into your timeline. The exact time to shut down the system will depend on your climate and US hardiness zone, but you do want to pre-empt the frosts to get it done.
Mitch Kenney, CEO of Sveagle Plumbing, advises that 'timing is crucial' when it comes to switching systems off and making sure they are drained fully before the harsh winter weather hits.
He says: 'Systems should be turned off before the first frost, preferably in late fall. This protects your system from freezing temperatures, which can damage pipes and components.
'This prophylactic measure ensures that all water is evacuated from the system, reducing the danger of costly freeze-induced damage.'
Ideally, the system should be shut down a week or two before the first hard frost that is predicted for your area. This can be anywhere between mid-October and the end of November.
It is likely that the days of watering the lawn will be over by then, as it is not recommended to use sprinklers on grass at temperatures below 40°F. So there should be adequate time to shut down the system and drain the pipes before the first hard freeze of the year arrives.
Mitch Kenney is the CEO of Sveagle Plumbing in Colorado Springs, CO. The company has been providing plumbing services in Colorado Springs since 1969.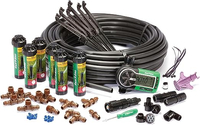 How late can you switch off a system?
It is important to have the system switched off and blown out before the first hard frost arrives. A hard frost is a period where there are at least four hours below 28°F and both the air and ground freeze.
However, Melanie Musson, a home irrigation expert with Clearsurance, claims that sprinklers will 'probably be fine' if they are hit by a 'light frost', where the temperature drops to around 32°F.
She adds: 'The lines run about four inches under the ground so they won't freeze during a light frost. But once you have a couple of light frosts, a hard frost is probably quickly approaching.'
It means you do not need to panic if you see a frost predicted by the local TV weather person and your system is not yet shut down. But it should be a reminder to make winterizing the system a priority as a hard frost might be right around the corner.
Any exposed parts of a sprinkler system could be protected from a frost through the use of towels, sleeping bags, or pipe insulation covers, available at Amazon.
FAQs
Can sprinkler pipes burst in winter?
Yes, many components of irrigation systems, including sprinkler pipes, are capable of freezing in winter when the hard frosts arrive. Any water remaining in pipes, sprinkler heads, and valves can freeze and expand and this will cause the components to crack or burst. Frozen and burst underground sprinkler pipes, in particular, can be highly costly and difficult to repair.
---
As well as fall lawn maintenance and switching off an irrigation system, other important garden tasks to consider for fall and early winter include cleaning garden tools before storing them away and making efforts to weatherproof a shed to protect it from the worst of the winter weather.
Sign up to the Homes & Gardens newsletter
Decor Ideas. Project Inspiration. Expert Advice. Delivered to your inbox.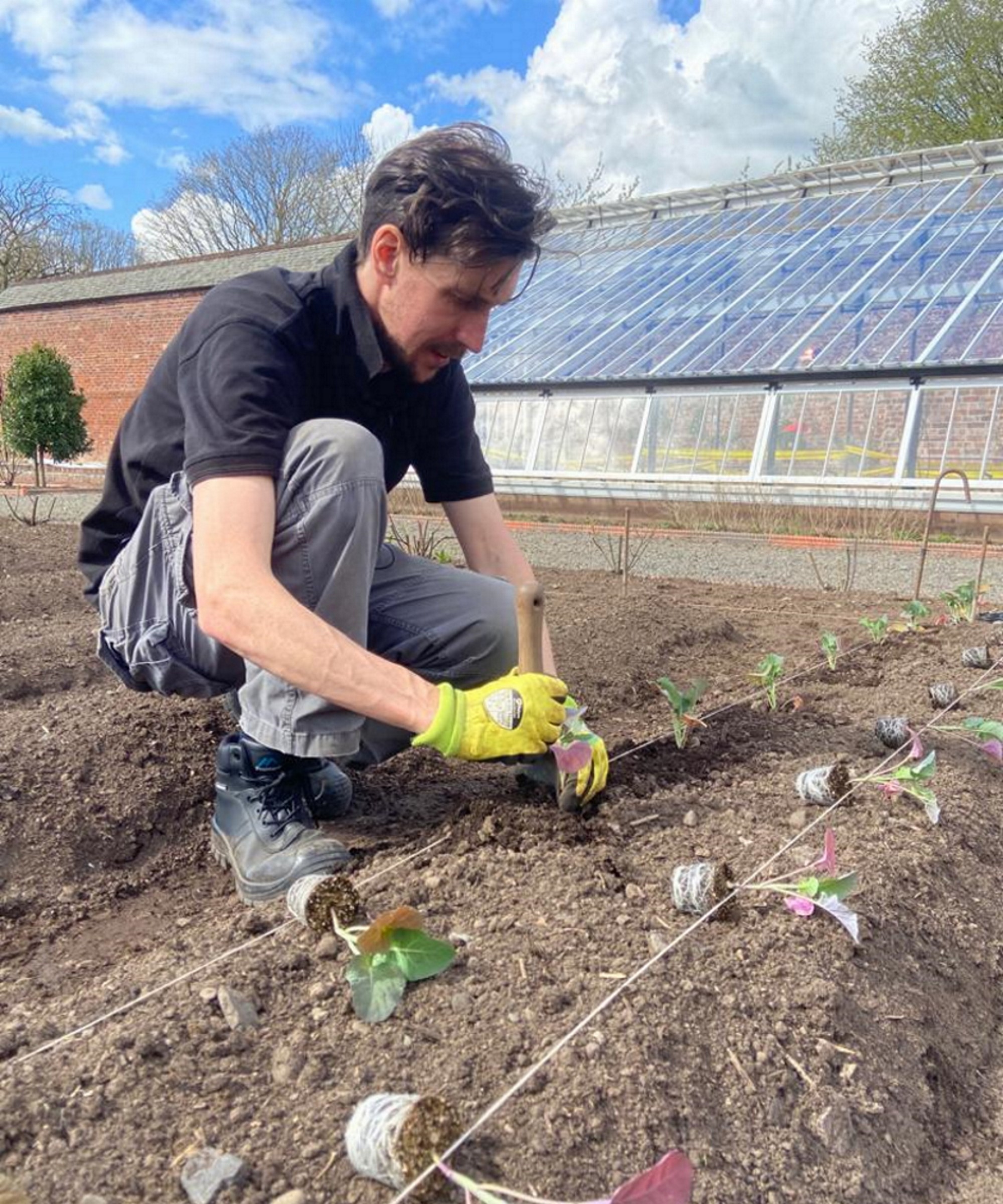 Drew's passion for gardening started with growing vegetables and salad in raised beds in a small urban terrace garden. He has gone on to work as a professional gardener in historic gardens across the UK and also specialise as a kitchen gardener growing vegetables, fruit, herbs, and cut flowers. That passion for growing extends to being an allotmenteer, garden blogger, and producing how-to gardening guides for websites. Drew was shortlisted in the New Talent of the Year award at the 2023 Garden Media Guild Awards.