Can you paint vinyl siding? Here's what to consider first
Before you decide to paint vinyl siding, there are few must-knows. Here's a breakdown, with tips from the experts.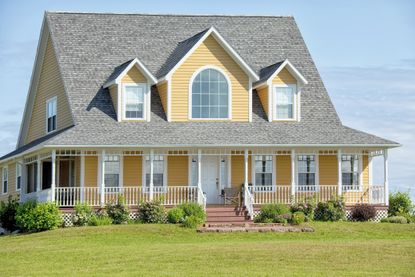 (Image credit: onepony / Getty Images)
Can you paint vinyl siding? If your home has vinyl siding that's looking worse for the wear, or you no longer like the color of your vinyl siding, you may be wondering if it's possible to simply paint over it. After all, paint is a common solution for sprucing up a house with wood or board siding.
The good news? You can paint vinyl siding, at least in most cases. There are, however, some times when it's better to skip over the paint ideas and install new siding instead. And, you'll need to follow a strict set of instructions in order to get curb appeal-worthy results and preserve the integrity of your vinyl siding.
How can you paint vinyl siding?
You can paint vinyl siding so long as you're prepared to undertake a detailed process without cutting corners, or you can pass the job over to a professional.
Below, we've rounded up the dos and don'ts of painting vinyl siding, with tips from the experts.
1. Make sure your siding is in good condition
Before you decide to paint your vinyl siding, make sure it's all in good condition, i.e. that there's no warping, or broken or loose pieces. If there is, replace those portions of the siding before you start investigating how to paint a house exterior.
'Generally speaking, you'll want to avoid painting your siding if it's cracking, chipping, or otherwise damaged -- as this will just lead to further damage down the line. Painting over damaged siding will also void any warranty that may be in place,' says Matthew Malczewski of DMG Exteriors, a general contractor for exterior home projects in Valparaiso, Indiana.
2. Give it a good clean
Like all painting projects, getting the desired results comes down to proper surface preparation.
'You can paint vinyl siding but you have to prep the surface before you start painting,' says Tony Adams, a professional painter with more than 15 years of experience and a contributor at DIYgeeks.com. 'If you don't clean the surface properly, the paint will peel off within a year because the paint won't stick due to dirt on the surface.'
To prep: Pressure wash the entire surface, board by board, taking care not to over-saturate the siding. 'You should avoid getting water behind the vinyl siding as that can damage the vinyl later on,' says Adams.
A professional painter is best tasked for this job, as they'll understand the proper technique and pressure to use for optimal results.
3. Choose the right paint color
Before you begin to think about exterior house paint ideas, it's important to note that vinyl siding can't be painted a dark color. So, if you were planning to paint your vinyl siding a charcoal grey or a navy blue, you'll need to reconsider.
'Vinyl siding that has never been painted before must not be changed to a much darker paint color. If you currently have a light beige, grey or white color vinyl, most likely you cannot change that vinyl to a deep blue, dark grey or chocolate brown,' says Geoff Sharp, president and owner of Sharper Impressions Painting, a painting business with operations in six states. 'The newly painted, darker colored paint will heat up in the sun and cause bowing and warping of your vinyl siding.'
This is common, industry-wide knowledge, though, and most paint brands that are suitable for vinyl siding aren't even offered in darker colors.
'Often, vinyl-safe paints will not come in darker color bases. Some paint manufacturers have paint brands that can be tinted to numerous shades of neutral colors. Other paint brands will limit you to only about a dozen or so color choices,' says Sharp.
If you have your heart set on a darker shade, Sharp says slightly darker is OK, but sticking to a hue within one or two shades of your current color will yield best results.
Still have questions about a color you're considering? Talk to a paint professional or someone at your local paint store, who will be able to point you in the right direction.
Getting the right color is worth the extra effort, emphasizes Sharp. 'It's very, very important. Going too dark with a new paint color on vinyl siding can ruin the vinyl siding.'
4. And the right paint
Color is just one important factor in choosing the right paint for your project.
You also need to choose a paint that's vinyl-safe, with ingredients like latex urethane to make the job last.
'The paint store manager or your professional painting contractor will know what paints are vinyl safe,' says Sharp. 'The paint can label will say that the paint you have selected is "vinyl safe" which means it is formulated to be applied to vinyl siding.'
Choosing any old exterior paint can have disastrous results. 'Failure of the paint can occur and damage to the vinyl siding underneath can show over time,' he says.
5. Use a paint sprayer
Put the paint brush and roller away, this job calls for more sophisticated tools.
"It's advised to spray the vinyl sidings rather than using a roller. That's because spraying is faster and gives you a smooth finish,' says Adams.
Better yet? Hire a painter to do the job for you, especially if you've never used a paint sprayer. 'Using the right sprayer equipment and having it applied by a professional with experience will ensure even coverage so that you only see the new color and never any of the old color bleeding through,' says Sharp.
Is it cheaper to paint vinyl siding or replace it?
Oftentimes, homeowners consider painting vinyl siding instead of replacing it in order to save money. While this is generally true, painting vinyl siding can still be a costly job.
When painting tripping the siding of all the grime that's built up. And you will need a power washer and the right chemicals for that.
Because you need to strip the siding of any grime that's built up and purchase specialty paint, or hire a professional painting service to do this for you, costs can creep up quickly, says Kevin Johnson, a general contractor with PlainHelp.com.
'When you take all of this into account, painting your new siding will only be about 30 percent cheaper than buying brand new siding. Not to mention that it will last less if you repaint it instead of replacing it,' he says.
How long will painted vinyl siding last?
If you do it right, you can expect painted vinyl siding to last 10 or more years, says Sharp.
'With the proper research, vinyl safe paint and colors selected, preparing the vinyl surface and application with professional equipment you can get you a new color on your siding that will last for many years,' he says. 'Normal fading should be expected from any exterior painted surface exposed to exterior weathering elements.'
Sign up to the Homes & Gardens newsletter
Decor Ideas. Project Inspiration. Expert Advice. Delivered to your inbox.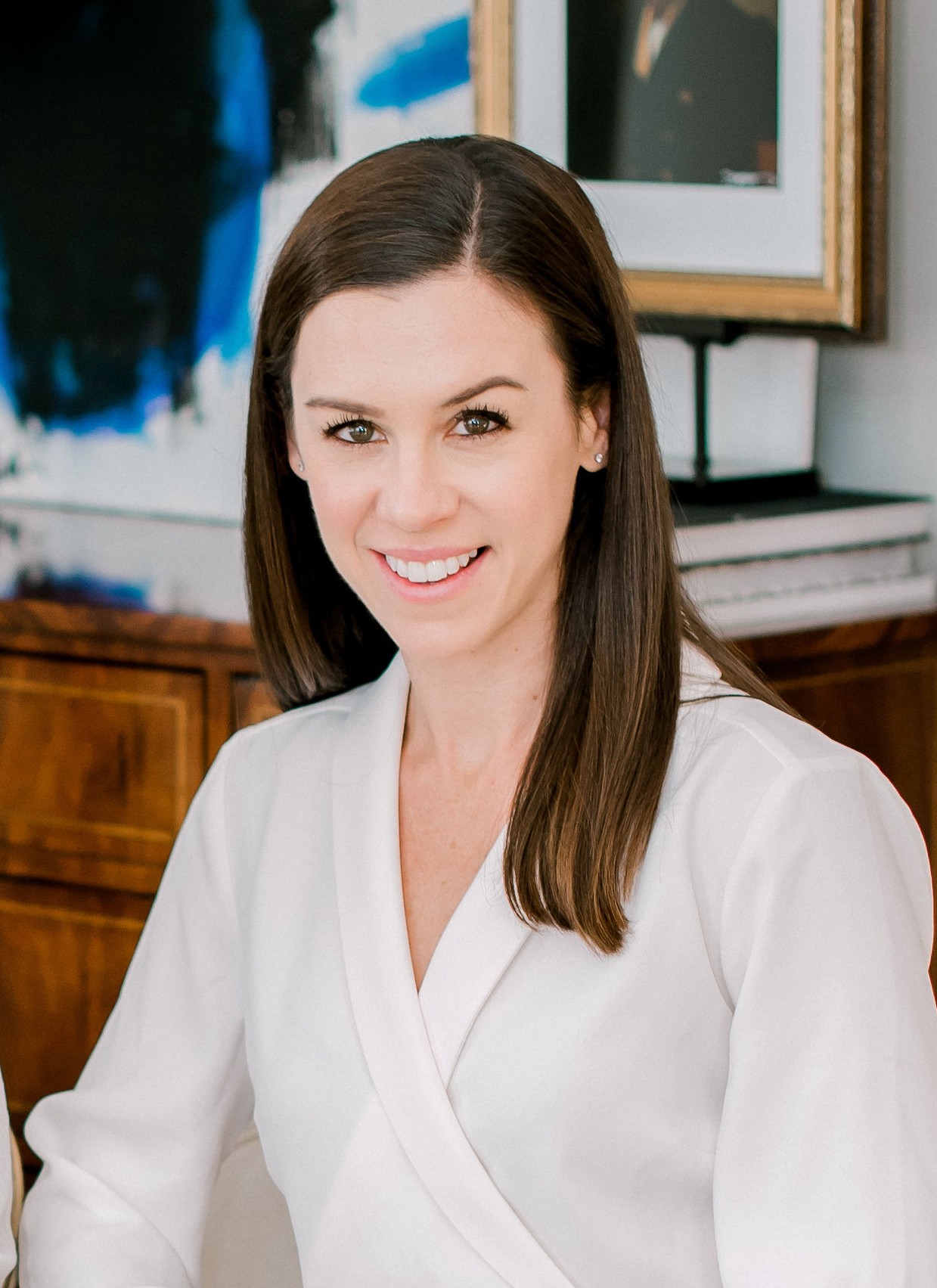 Executive Editor, Homes & Gardens
Kaitlin Madden Armon is a writer and editor covering all things home. Her work has appeared in Real Homes, Architectural Digest, Martha Stewart Living, Refinery29, Modern Luxury Interiors, Wayfair, The Design Network, and lots more. She graduated from Northeastern University with a degree in journalism and currently lives in Connecticut with her husband, three kids, and black lab.