The owners of this colorful home have gone from 'Wes Anderson meets Provençal' to 'Indian-Georgian revival'
For the duo behind interior design practice Clarence & Graves, a wildcard purchase provided the perfect place to project an embodiment of their inner selves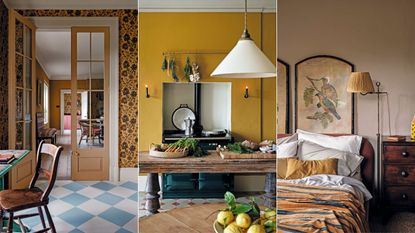 (Image credit: Emma Lewis)
With a working life split between the UK and abroad – currently in Miami, New York, LA and France – Chris Graves and Jolene Ellis both thrive on being busy, having founded their interior design practice Clarence & Graves back in 2020, with Chris acting as the principal designer and Jolene as the studio director.
The couple met, 17 years ago, on the set of MTV, before forming their own production company and working as writers, executive producers and award-winning format creators. The duo's filmic, through-the-lens approach to design continues to inform their style – with spaces inspired by aesthetic image capture and storytelling.
They strip back the view to get to the heart of the owners – a concept that filters into their own home decor ideas, with a defiant rejection of solid and glass partitions (shower screens included), which, for Chris, ruin sightlines and how a space makes him feel.
The couple describe their former London home as 'Wes Anderson meets Provençal' and their new rural apartment in a mansion house as an 'Indian-Georgian revival'. Such animated descriptions make it quite easy to imagine that the high-impact decor could verge on pastiche – but here the opposite is true.
Their colorful home is neither on trend nor 'of the moment'. Instead, it is a beautiful work in progress and very much a reflection of what they love, without the need for the contrived or theatrical.
The move out of London coincided with lockdown and a desire to embark on a new aesthetic adventure.
'We daydreamed about a piano nobile [principal floor of a palazzo] in Italy and the idea of lateral first-floor living. This was our wildcard during the property search: moving from a four-story city townhouse to a four-bedroom country duplex apartment – we were attracted by the height and light, the endearing quality of abandonment, the potential to transform it into an original revival, and the most unencumbered property views,' says Chris.
With a colorful provenance, their apartment, set within a Georgian manor house, dates from the 18th century, with later additions made by Sir Edwin Lutyens in 1913, after part of the house was partially burned down by suffragettes; then in the 1970s and '80s, as the estate transitioned from a school into private apartments.
On entering you are greeted by high-impact chequerboard floors in soft blue and off-white contrasted with deep terracotta walls with simple verdigris lanterns from Vaughan. The space then leads into the main living area through imposing floor-to-ceiling glazed doors, commissioned by Chris to supersize the connection between the rooms.
'You can stand in one corner of the apartment and see through every space, from the boot room into the kitchen, study, drawing room, dining room and library. It was a deliberate design choice, knocking through an original wall, and the impact on flow and light has been remarkable,' he says. 'The conservation specialist summarized our renovation as having "significantly enhanced the heritage features of the listed building" – which was a proud moment for us.'
The interior aesthetic connects shared cultural and sensory experiences: rich color palettes influenced by time spent in India and Morocco; noteworthy collections of books; and an obsession with fashion, leading to an 'accidental Gucci-esque kitchen palette' – with subconscious nods to dark green cabinetry paired with a bold, red-and-white-striped Ralph Lauren wallpaper. Art is also a passion and brings together a regard for old and new: antique oils and Georgian framed portraits among colorful abstracts.
'Inspiration comes from everywhere and is why we love to travel,' says Jolene. Furniture is a mix of classic and contemporary: modern velvet sofas paired with a formal 19th-century mahogany gem covered in a bold green and cream stripe.
Alongside the affordable, a collection of elegant antiques has been slowly purchased as investment heirloom pieces that bear the hallmarks of quality and well-crafted build. These include Regency ebonized and gilt dining chairs, a beautiful, mid-19th-century burr walnut desk; an ebonized faux bamboo Howard & Sons table in the drawing room from Ralfes' Yard, a favorite local haunt; and a former shop counter switched up as a rustic kitchen island.
Their home is a projected embodiment of the couple's real selves, and whether with family, friends or the myriad of waifs and strays that seem to congregate here at weekends, the space is as welcoming as it is brave and individual.
Interior design / Clarence and Graves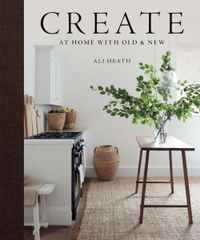 Sign up to the Homes & Gardens newsletter
Decor Ideas. Project Inspiration. Expert Advice. Delivered to your inbox.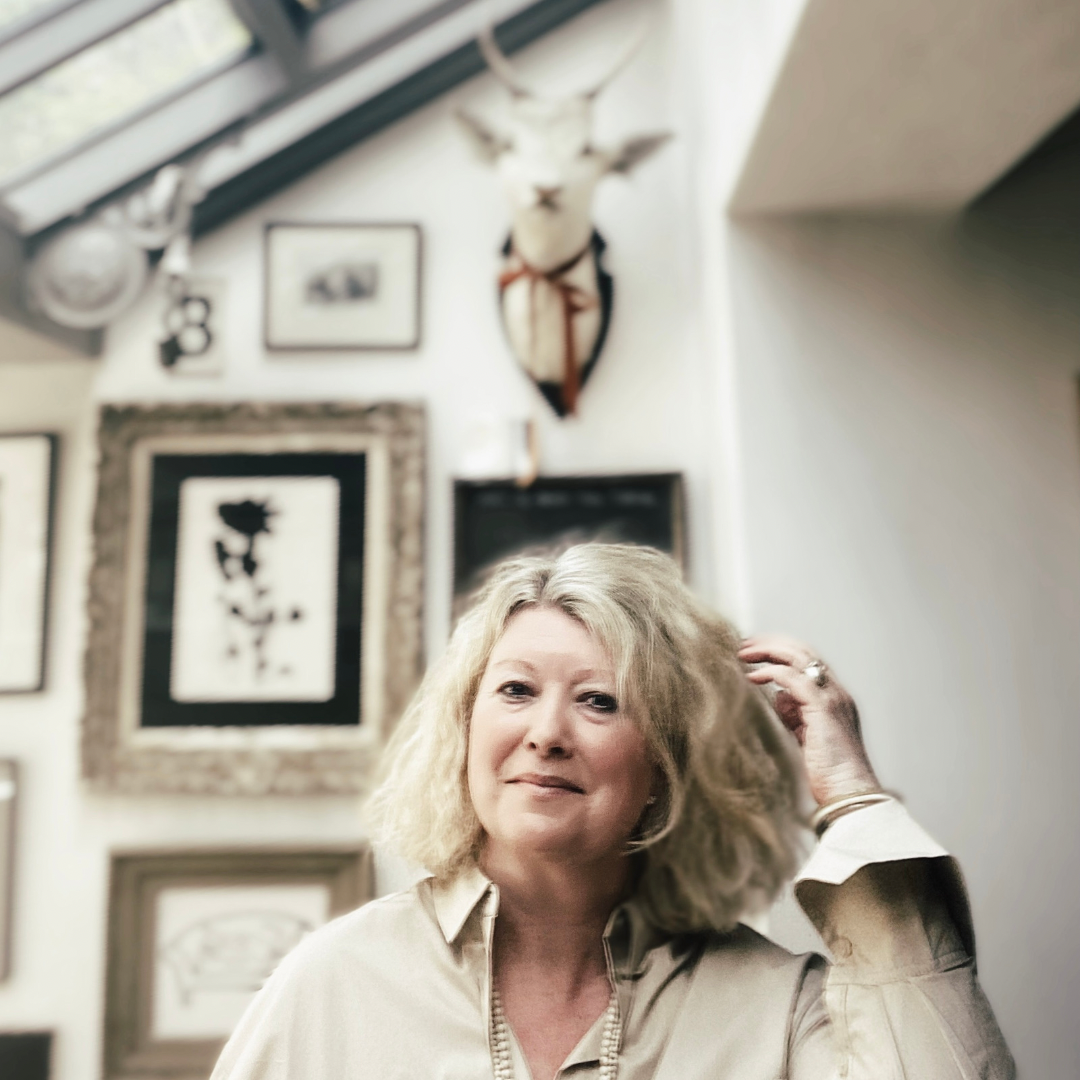 Interiors journalist, stylist, interior designer
Ali Heath is a UK-based interiors journalist, stylist, creative consultant, interior designer, and author and has over 17 years freelance experience, working with prestigious interior magazines, newspapers, and private clients. Her work is featured regularly in many leading interior titles, and she is represented internationally by Living Inside agency, in Milan. Ali is the author of interiors book Create, publishing June 2023. Her first bestselling book, Curate, was published in 2020 and Ali is Contributing Editor and Creative Consultant for the new book from The White Company, The Art of Living with White, published in September 2022.