Family living room ideas – 10 ways to create a living space fit for the whole household
Need a kid-friendly space that doubles as a relaxing oasis? These tips will help create a room that is fun for all the family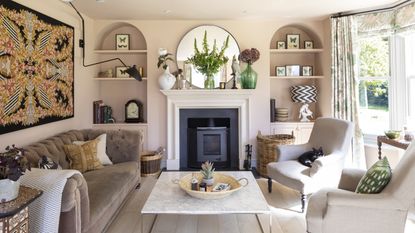 (Image credit: Kitesgrove)
Whether young or old, every member of the household needs family living room ideas that cater to their own personal style of relaxation.
While the first reception room may be the place for more formal living room ideas aimed at hosting guests, a family room is the part of the house where movie nights reign supreme, the kids can get a little silly, and the whole clan can relax in each other's company.
If your home has just one dedicated living space, you'll need to work out how to balance even more eventualities – luckily, we've pulled together a whole host of solutions to make any living room fit for a family.
Family living room ideas
From clutter-beating storage solutions to seating strategies with enough room for everyone to kick back and relax, we've sought out some truly inspiring spaces, and asked the experts to share family living room ideas that will keep the whole brood happy.
1. Tackle mess with built-in storage
When you're sharing a living room with the kids, keeping the space tidy isn't the easiest task. Smart storage solutions are therefore crucial for being able to easily tuck away the day's mess.
'We will often do built-in cabinetry to frame the TV, or an enclosed sideboard with shelf options,' says interior designer Claudia Afshar. 'This allows you to keep playthings nearby, without compromising aesthetic.'
Built-in storage is a great addition to small living room ideas in particular, as it will help maximize limited space. 'Another useful feature is to add a blanket basket or magazine holder on the side of the sofa,' says Afshar. 'This creates an accessible area for the kids' toys. Alternatively utilize the areas underneath the side table.'
2. Create a family room in the kitchen
If you're looking for open-plan living room ideas, consider turning an area of a large kitchen-dining space into a family room. 'The family room is a bit more relaxed and is generally near the kitchen where you spend most of your time with family members, whereas the living room is a bit more formal,' says interior designer Leslie Close.
In this room by Afshar, a large kitchen and informal breakfast area extends into a family room with a television and comfortable sofa. This layout creates a seamless space that is perfect for accommodating meal times, after-school relaxation or a bit of homework all at once.
3. Include a variety of seating styles
When planning living room seating ideas, variety is key in keeping all members of the family happy. 'You need different kinds of seating,' says interior designer Linda Eyles. 'Sofas and lounge chairs – swivels are great – are obvious choices, but it is also good to have a couple of smaller, more upright chairs if possible. Not everyone wants to sink into a low, deep sofa.'
'One of my favorite tricks is to use a higher coffee table and tuck one or two ottomans on wheels underneath the table. The ottomans pull out easily to work as extra seating or as a footstool, and the higher table is perfect when you are serving snacks.'
This strategy is demonstrated in this living room, where the coffee table design incorporates multiple storage ottomans, that fit snugly in designated sections below the tabletop.
4. Keep the kids comfortable with a corner sofa
When designing a space for the whole family to spend time together, go big with your living room sofa ideas. To ensure the entire household can settle down comfortably at once, consider a corner sofa. Not only a contemporary and stylish choice, an L-shaped arrangement can usually accommodate in excess of four people sat upright, and offers ample opportunity for sprawling.
'Large sectionals and ottomans can help to create a fluid path for kids to play safely and freely, with beautifully selected accent pillows that keep more shape and an overall lovely touch,' says Afshar.
5. Incorporate a separated snug or playroom area
If you have one space that needs to function as both a formal living room and a relaxed family or playroom, consider if it's possible to zone the room – or even close part of it off.
'If we have the opportunity, what we like to do is to create a sort of ante-chamber,' says Eyles, 'a space off the living room that has big sliding doors so that it is completely open to the living area but can also be closed off when need be. Let's be honest, bright orange and yellow toys don't typically suit your pretty decor.'
In this townhouse, interior designers Yellow London took the smaller section of an L-shaped drawing room and turned it into a library snug, complete with television and squashy sectional sofa to accommodate more relaxed moments.
6. Swap sharp edges for upholstered options
For younger families, safety is a crucial aspect of planning any living room furniture ideas. 'We like to consider sharp edges and corners,' says Afshar. 'Sometimes a glass coffee table isn't ideal – instead we might suggest a large ottoman and tray or a wooden or marble alternative.'
To avoid bumps and breakages, keep any glass at a high level in the room, and consider seating and table options that are upholstered. At its lower levels, this room features an upholstered coffee table, soft woven storage baskets and a padded fireplace guard – but careful choices in fabrics and finishes ensure safety comes with style.
7. Get creative to disguise the television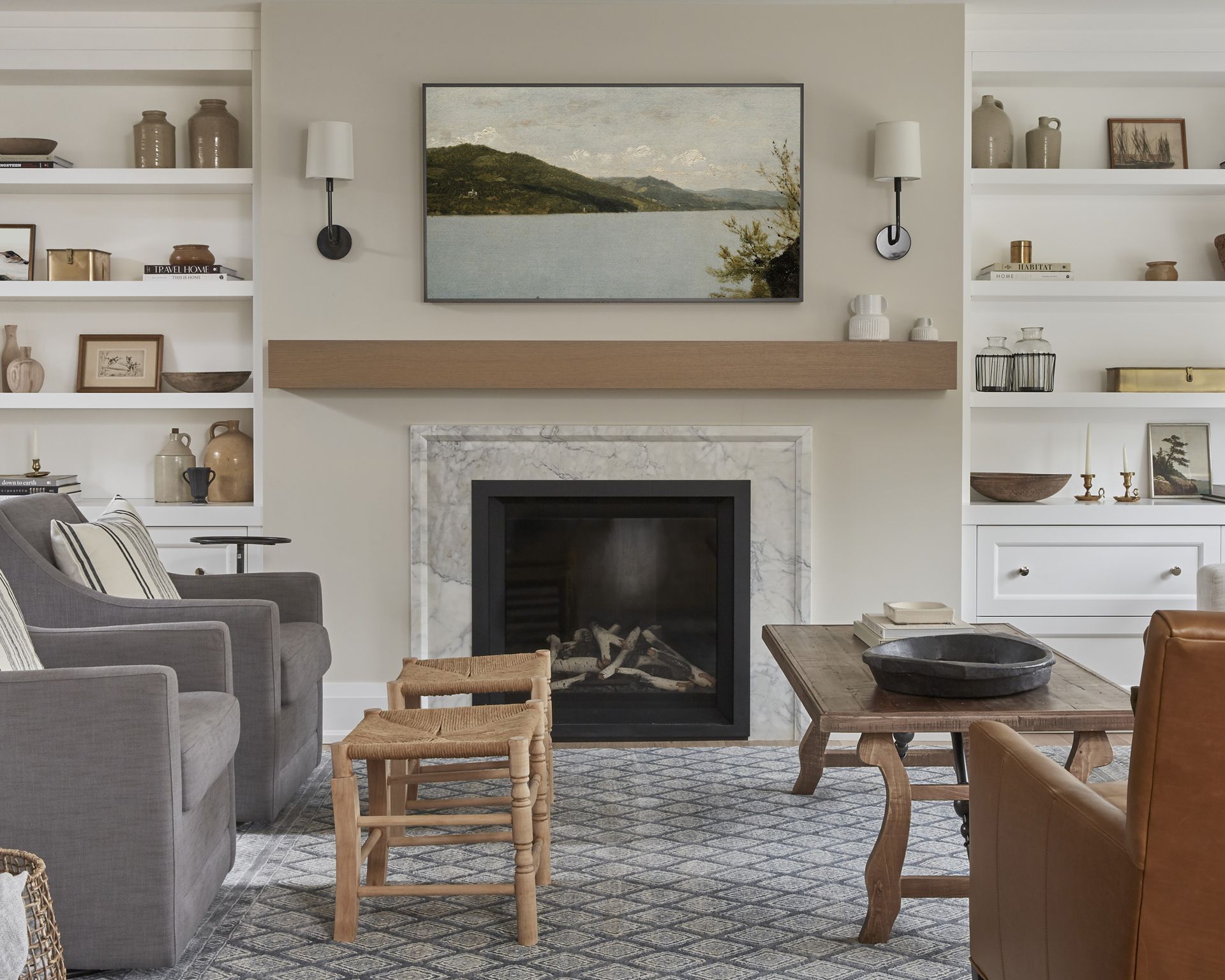 For most families, a television is an essential tool for helping adults unwind, keeping the kids entertained, and facilitating cozy movie nights. The problem is, it's not the prettiest piece of interior decor – when switched off, it's essentially a large black rectangle.
Think outside the box, and consider ways you can disguise a television. Built-in cabinetry that allows you to hide away the TV behind sliding doors is one option, or you can get creative like designer Tiffany Leigh did with this family living room. Leigh chose to place a Samsung Frame over the marble mantle, which doubles as a TV and a space to display digital art and photography.
8. Kid-safe textiles don't have to be dull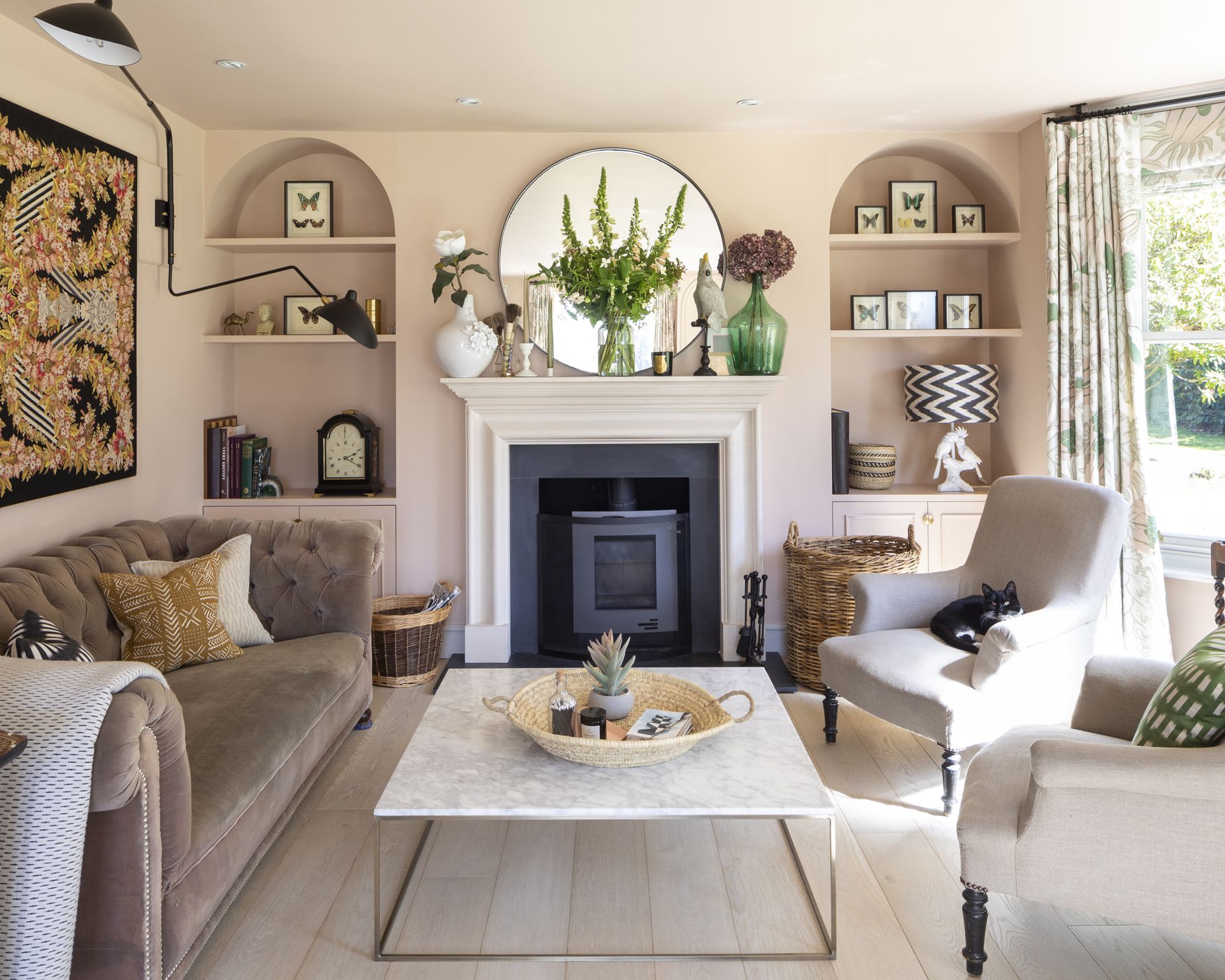 'We don't believe that aesthetics need to be compromised by functionality,' says Clara Ewart, Head of Design at Kitesgrove. 'Clients are often understandably worried about using expensive materials or finishes in rooms used by young children, but we've found some fabulous products that are easy to clean and maintain. These include Perennial's performance fabrics and Jennifer Manners' wonderful repurposed rugs made out of recycled plastic that seem almost impossible to stain.'
'Child-friendly, pet-friendly fabrics and finishes are a must in every household because it makes parties a lot more fun,' adds Close. 'Flor's carpet tiles are a great way to maintain acoustics, keep floors warm and prevent slipping. They're great for family rooms, offices and kids rooms – you can even use them on a wall if you wish.'
9. Swap a family photo wall for open shelving
Informal living rooms are a great place to display family photographs. A photo gallery wall is one option, but for a growing family consider a strategy that's a little more adaptable.
'We love to use rows of cantilevered shelves for a family photo wall,' says Eyles. 'It's great because it isn't so set in stone as an 'art wall'. As kids grow or you have new holiday photos, it is easy to update your images with fresh ones. We do the same thing with all the art the children bring home – you want to display it, but there are so many new creations. This way, you can change out the pieces as new ones show up.'
10. Embrace color to make the kids feel welcome
Don't be afraid to go a little wild in the family living room – bold colors are a great fit for a space dedicated to fun and games. Providing a chromatic distinction between the formal living room and the family space will help children understand the roles of each, and attract them towards the room better suited to play.
'In general, prints and patterns are very child-friendly,' says Eyles. On a practical level, choosing deeper colors and complex patterns will help disguise any stains left behind by messy mishaps.
How do I decorate my family room interior?
'The best rooms are those that can be flexible,' says Eyles 'I love to have a game table in the family room – we have a jigsaw puzzle open on ours all the time, but they are great for an impromptu game, or even homework if need be.'
'To design a family room that is both functional and decorative, select furnishings that avoid overcrowding the space,' advises Bankston May. 'Incorporate furniture that allows for mobility and multi-use activities such as eating, playing games, and binge-watching your favorite shows.'
'We would recommend curated art, positioning decorative items above consoles, coffee tables and sideboards,' says Afshar. 'We love to incorporate a variety of floral arrangements, selective sculpture pieces, beautiful accessories and decor. The smallest touches can make the biggest impact.'
Sign up to the Homes & Gardens newsletter
Decor Ideas. Project Inspiration. Expert Advice. Delivered to your inbox.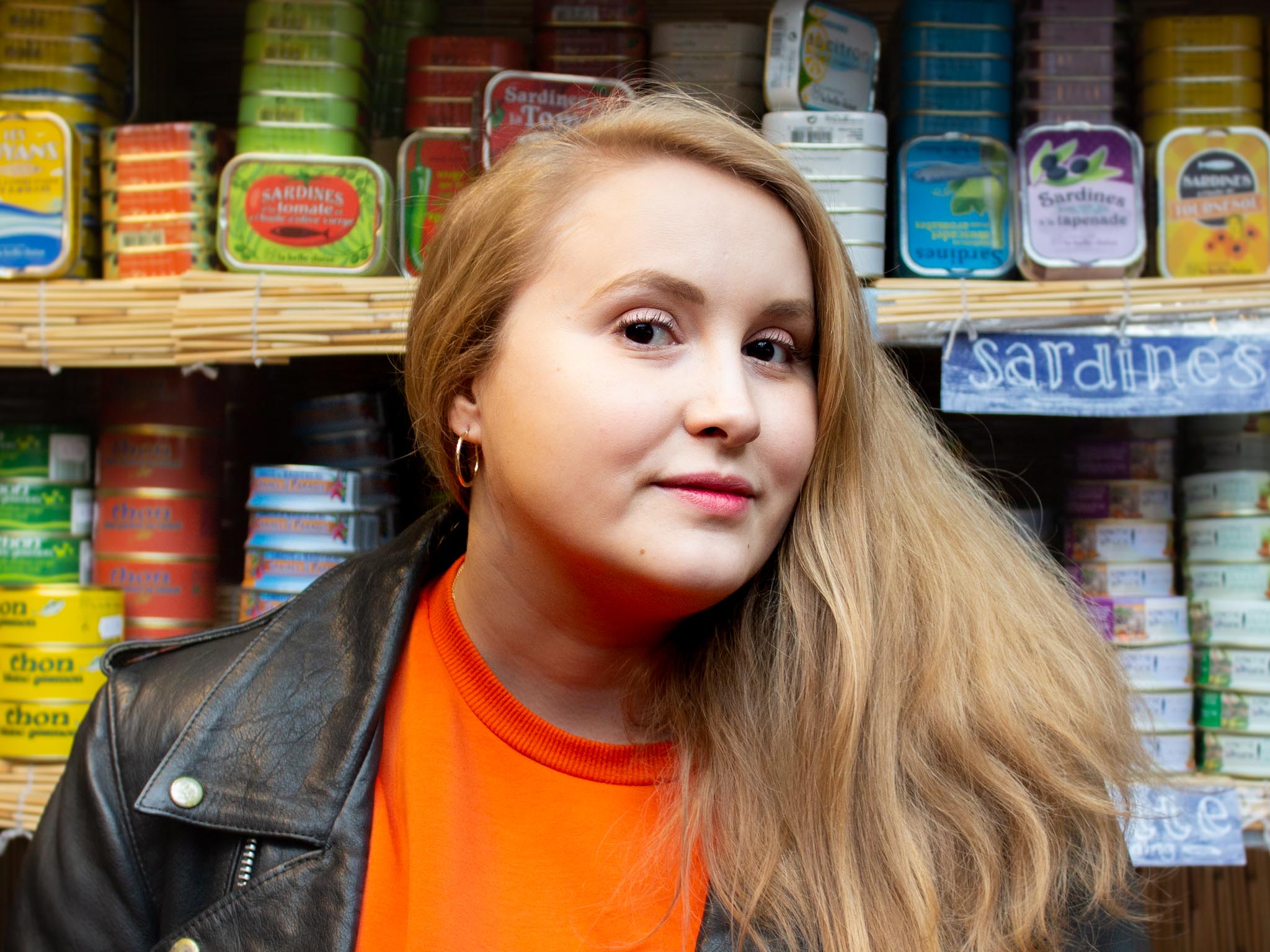 Ailis started out at British GQ, where a month of work experience turned into 18 months of working on all sorts of projects, writing about everything from motorsport to interiors, and helping to put together the GQ Food & Drink Awards. She then spent three years at the London Evening Standard, covering restaurants and bars. After a period of freelancing, writing about food, drink and homes for publications including Conde Nast Traveller, Luxury London and Departures, she started at Homes & Gardens as a Digital Writer, allowing her to fully indulge her love of good interior design. She is now a fully fledged food PR but still writes for Homes & Gardens as a contributing editor.