Farmhouse bedroom wall decor ideas – 10 ways to decorate a rustic space
Be inspired by farmhouse bedroom wall decor that adds detail and interest to rustic rooms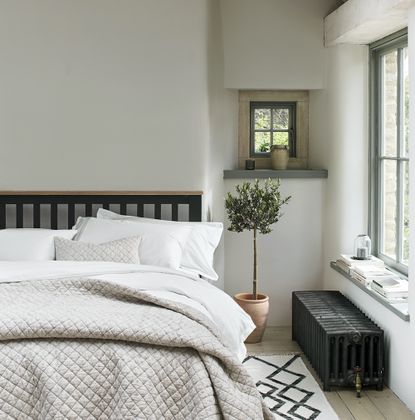 (Image credit: The Cotswold Company)
Farmhouse bedroom wall decor brings personality as well as appealing color and texture to the room – and it can even create a wonderful decorative surprise.
The architecture of one of these homes can make adding the best bedroom wall decor more challenging than is otherwise the case because of sloping elements and perhaps the small proportions of the space. However, as the examples we've put together show, there are still plenty of ways to add wall decor, and to make any farmhouse style bedroom beautiful and individual.
Here, we show how to decorate the walls of a farmhouse bedroom drawing on modern farmhouse ideas that blend rustic and contemporary aesthetics for cozy and stylish results.
Farmhouse bedroom wall decor
Follow the lead of these homes with farmhouse bedroom wall decor that complements rooms of different proportions and shapes.
1. Be bold with color to create contrast with neutrals
White and neutral schemes are typical of farmhouse bedrooms, but that definitely doesn't mean farmhouse bedroom wall decor has to follow suit.
'I always think of art as an opportunity to add personality to an otherwise clean space,' says Elizabeth Krueger of Elizabeth Krueger Design. 'The watercolor adds a fun pop of color and texture to this sunlit bedroom. The scale is unexpected, too, which I always enjoy playing with.'
2. Exploit window areas in small rooms
When a bedroom is small, it can seem as if there isn't enough space to fit farmhouse bedroom wall decor. However, as this room shows, the window area can make a great stand-in.
Here, artwork is raised above the level of the bedside chair, and propped against the glass for a relaxed look ideal for a farmhouse space. Will this tactic make the room too dark? The light neutral colors of the farmhouse decorating style allow you to lose a little natural light without detriment as they'll multiply the natural illumination the room receives.
3. Opt for wallpaper as farmhouse bedroom wall decor
While hanging pictures might spring to mind first, this is just one among a variety of ways you might decorate the walls of a farmhouse bedroom.
'Consider elements such as art, wallpaper and wall lights for modern farmhouse style,' says Louise Wicksteed, design director at London and Gloucestershire-based interior design practice Sims Hilditch. 'Art adds a personal element to the room whilst wall lights convey a cozy atmosphere. We are huge fans of using wallpaper.'
Choose a motif that brings the outside in, such as this delicate tree design, for a farmhouse room, and opt for fresh natural color, too.
4. Extend the headboard to act as shelf space
Here's another strategy for incorporating wall decor in rooms of challenging shape. With the headboard extended behind the nightstand, there's space to display pictures on it that fit below the slope of the wall.
The subject of these delicate images continues a natural theme also reflected in the lamp design and the arrangement of berries for a pleasing vignette.
5. Let the children create a display
Fitting shelves creates a space for farmhouse bedroom wall decor, and is the perfect solution for kids' rooms so they can show off current favorites, as well as for adults' rooms.
Customized to fit under a sloping ceiling or designed into an alcove, shelves can create plentiful above the bed decor ideas as display space in farmhouse bedrooms, but for a look that's modern rather than traditionally rustic, leave breathing space between solo decorative objects or groups.
6. Design flexibility into wall decor
The look doesn't have to be unchanging when considering how to decorate the walls of a farmhouse bedroom. In this room, building out the wall behind the head of the bed provides a place to position both artwork and decorative objects to make the bed even more of a centerpiece for the room.
In this design, the pieces can be easily repositioned, new ones moved in, and others taken out as desired. Interior designer Valerie Barkowski explains: 'When I work on an interior design project, the most important thing for me is to have the possibility to mix and match furniture, colors, textures, artworks.
'I can change elements easily, swap places, replace and add on for a constantly evolving look.'
This approach works with farmhouse kitchen ideas, too – use it to curate displays on open shelving and in glazed cabinets.
7. Use books as wall decor
Modern farmhouse style has a contemporary side to it that ensures bedrooms are uncluttered while still being rich in detail, comfortable and cozy. To strike this modern note, what better than using books as wall decor? They can be set on shelves or, as here, make use of a wide windowsill to dress up walls.
Choose coffee-table style volumes in the same neutral shades as the rest of the decor and show them off in low horizontal piles for understated style. Prefer a pop of color? Try a block of color-matched spines on a shelf.
8. Work in a decorative surprise
Think about creating contrast with the rest of the room in the choice of wall decor. It's a tactic that could enable you to create a feature that draws the eye instantly.
'The trio of horns is unexpected in this soft loft-like space,' says interior designer Elizabeth Krueger of Elizabeth Krueger Design of this farmhouse bedroom design. The group is also perfectly scaled to the small area at the wall's apex.
9. Light up rustic walls
The walls themselves can be a beautiful textural element of a farmhouse bedroom, and where that's the case, it's worth directing attention to them by washing light down the wall.
In this scheme by Alexander Waterworth Interiors a wall light with simple elegance does the job and highlights the decorative accessories set on the console table below, too.
10. Choose art with a natural theme
Artwork that links interiors to exteriors is typical of farmhouse style, but you don't have to go for one large image to fill the space above the bed and emphasize this focal point. Instead, be inspired by this scheme with a group of four linked images that make an impact as a foursome as well as adding individual interest.
Follow the example of this scheme when choosing pendant lighting, too, ensuring that it doesn't obscure the view to the images above the bed's headboard.
How do you decorate a farmhouse style wall?
If you're looking for decor for farmhouse style walls, think of referencing the outdoors. Interior designer Jill Valeri suggests: 'Florals, plants, animals and landscape paintings are great – but avoid anything kitsch.'
As well as choices like watercolors, think about simple line drawings, vintage maps and photographs.
While bare walls can look stark, make sure you don't over-compensate with decor by filling them up. Instead, think considered choices with room to breathe.
As well as hanging artwork directly on the walls, consider using shelves to accommodate collections of objects, vintage books, or a mixture of the two. Alternatively use them to prop pictures for a relaxed look. Shelves are also the place to add more of nature in with displays of foliage or subtle blooms in elegant glass or ceramic vases.
What can I do with plain bedroom walls?
If your bedroom walls are plain, it's easy to make them a more interesting feature of the room. First, think paint color. For modern farmhouse style, white or other pale neutrals are likely to be your choice, and they'll make a great backdrop to painting and other artwork, mirrors, or even wall hangings. Of course, for other interior styles, dramatic paint colors could definitely be on the agenda.
Patterned wallpaper will bring interest to plain bedroom walls, while modern textured wallpaper can add subtle interest to the room.
Alternatively, consider using paneling to transform plain bedroom walls. Shiplap is traditional in farmhouse style schemes, or try board and batten paneling instead.
Sign up to the Homes & Gardens newsletter
Decor Ideas. Project Inspiration. Expert Advice. Delivered to your inbox.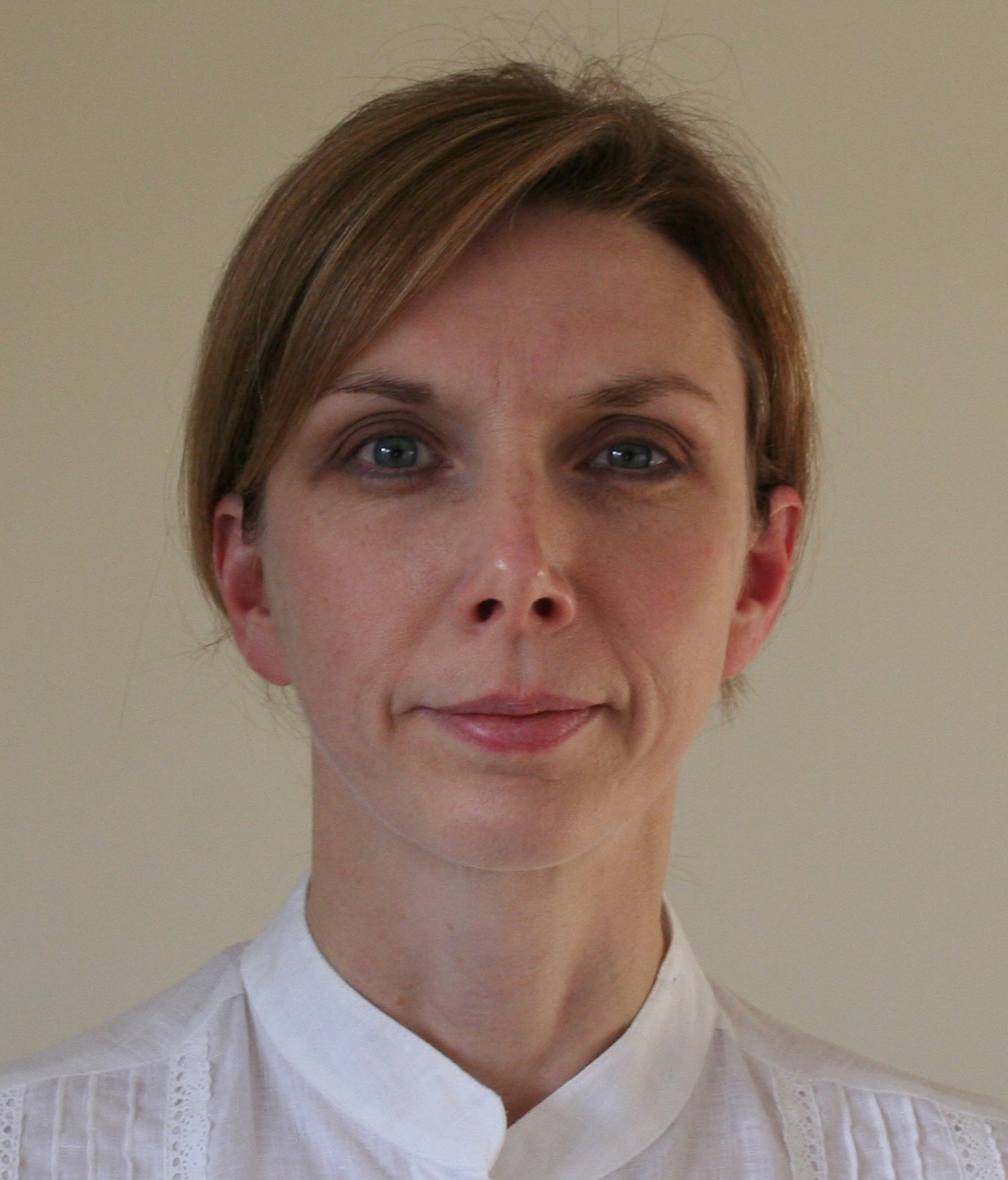 Sarah is a freelance journalist and editor. Previously executive editor of Ideal Home, she's specialized in interiors, property and gardens for over 20 years, and covers interior design, house design, gardens, and cleaning and organizing a home for H&G. She's written for websites, including Houzz, Channel 4's flagship website, 4Homes, and Future's T3; national newspapers, including The Guardian; and magazines including Future's Country Homes & Interiors, Homebuilding & Renovating, Period Living, and Style at Home, as well as House Beautiful, Good Homes, Grand Designs, Homes & Antiques, LandLove and The English Home among others. It's no big surprise that she likes to put what she writes about into practice, and is a serial house renovator.