Formal living room ideas – 10 tips for an elegant sitting room
From stylish seating to cultured touches, these formal living room ideas will help you make guests feel special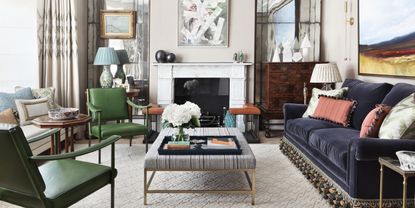 (Image credit: K&H Design )
Getting your formal living room ideas right is essential to making your guests feel not only welcome, but special.
Creating a reception room where the living room ideas are geared towards your guests wants and needs – rather than your day-to-day need to put your feet up – is a wonderful way to celebrate visitors.
It's also a room where you can have a lot of fun with decor too. As a more occasional room, the layout and chosen furniture pieces can be more about form than function, with elegance prized over comfort.
Formal living room ideas
From seriously stylish sofas to the importance of showing off your prized antiques, we asked the experts to share their top formal living room ideas, and found some beautiful examples to inspire your sitting space.
1. Choose an upright sofa style
'Often our clients require two separate spaces in their homes for formal entertaining and relaxing with their family,' says Louise Wicksteed, Design Director at Sims Hilditch. 'A formal sitting room might include a beautiful sofa upholstered in velvet and a selection of smart armchairs, whereas a family room might include a deep L-shaped sofa upholstered in hard-wearing child-friendly material.'
A key part of making these spaces feel distinct is getting the sofa choice right. While low-rise couches with corner units that make them apt for reclining are better suited to informal spaces, sofas with a higher seat, upright backs and design-led detailing are often more appropriate for welcoming guests. This theory is evident in the living room of this home designed by Melinda Kelson O'Connor. While a family room features an L-shaped sofa ripe for sprawling, the small living room ideas include this neat pair of blue button-backed couches.
2. Mix antique furniture with contemporary styling
'Don't be afraid to mix old and new,' says Martin Waller, Founder of Andrew Martin, with regards to living room furniture ideas. As the notion of the sitting room has a longstanding history, it's a great part of the house to employ some of your favourite antique pieces and pair them with contemporary styling elements, as demonstrated in this room by K&H Design.
'Interior design should transcend the limits of time and geography,' says Waller. 'It's a form of escapism, a root of happiness and most importantly the background to your life. So cherish your grandmother's antique rocking chair or the Chinese wedding cabinet donated from your parents' living room, it is these pieces that give character to your home and tell your unique story… Vintage and collectable accessories will also add eternal quirk and give a space which might otherwise be on-trend but lifeless, a real sense of depth, personality and soul.'
3. Offer your guests an assortment of seating
A formal living room is likely to need to cater to varying levels of formality, and for guests ranging from your grandmother to your friend's kids – so make sure your living room seating ideas are prepared for every eventuality.
'I like a room to feel alive whether there are 2 people or 20 people in it,' says home decor designer Jonathan Adler. 'Pullable-uppable ottomans, tables you can perch on, conversation cocoons – make your space work like one giant gossip bench.'
In this room by designer Olivia Stutz, a grey sofa is joined by a pair of curved armchairs, a black and white accent chair from Parisian brand Liaigre, and a quirky pair of red, space age-style stools found in a Paris flea market, in a collection that balances fun and formality.
4. Be unique
'Every home and design should have some sort of story attached to it,' says Albion Nord's Creative Director Camilla Clarke. 'If the design doesn't tell a story about the homeowner, the house or the surrounding area, it can then lack depth and connection.'
'Whether it be a design around an inherited piece of art or, a celebration of the classical features of a property, this will help create the soul and character of a home and make it different to any other house,' adds Clarke.
Interior designer Liz Caan has certainly stamped individuality all over the living room styling for her Boston home. The hand printed pink and white wallpaper by Raoul surrounds what Caan calls her 'collection of curiosities', an eclectic mix of vintage furniture, artwork, ornaments and books.
5. Make the fireplace your focus
When it comes to deciding on your layout, centering the scheme around your living room fireplace ideas creates a timelessly welcoming focal point, as demonstrated in this space by designer Amanda Evans. If the fireplace is the star of the show, ensure that it is pitched perfectly design-wise between your home's period and your contemporary tastes.
'It's important to decide whether you would prefer a restored antique fireplace, salvaged from another property, or whether you would like to create your own based on your research of the property and the kind of look and feel you aspire to for your home or room,' says Owen Pacey, Founder of Renaissance London. 'Restoration can be a hugely gratifying and challenging process, from sourcing to installation, but the result is a true piece of history amongst the fabric of your home.'
6. Swap a TV for a library
'When designing a formal space for entertaining guests, we often omit a television from the design, or else devise intelligent ways to hide it from view,' says Wicksteed. 'Some of these include creating bespoke joinery disguised to look like a bookcase and installing a television which looks like a mirror.'
Providing an intellectually stimulating alternative to a TV, designing a home library as part of your formal living area is a great way to add purpose to the room, create meaningful storage for a book collection, and demonstrate your personal tastes and interests.
7. Keep it cultural with artwork
'Art adds character and a sense of personality to a space that you can't always fully achieve through materials and colours in a room,' says Clarke. 'A room without art is a room unfinished. Your wall should be the canvas for your art.'
When thinking about how to design a living room, art should never be an afterthought – if you're a keen collector, consider putting your favourite pieces pride of place in your formal living room to be enjoyed by guests. In this Pimlico townhouse by Yellow London, the living room is filled with bold pieces of colorful art that not only ooze personality, but inspire the eclectic color scheme around the rest of the room.
8. Finish off a look with purposeful curtains
For visual interest that runs from top to bottom, give some serious thought to your living room curtain ideas. 'Curtains are the hairdo of the room, framing the space like the tresses of a groovy 60s Rock chick,' says Jonathan Adler. 'Think Jean Shrimpton, Marianne Faithful, Nico. Blondes do have more fun.'
Curtains in a purposeful pattern and color choice, and made from a luxurious fabric can really make a formal living space feel elegant and special. In this living room by interior designer Kit Kemp, a blue-led scheme is made to feel warm, playful and contemporary with the use of blush pink patterned curtains.
9. Make a statement sofa the center of attention
In a more formal space, your living room sofa ideas have licence to focus more on exciting design than they do comfort. As a space for entertaining, consider choosing pieces that are individual, interesting and ready to party.
'Float a unique sofa in the middle of your living room to anchor an organic furniture plan, or let it own that corner you haven't figured out what to do with yet,' says Adler. In this room put together by Adler, a pair of highly contemporary curved sofas wrap around a circular coffee table, creating a cocooned seating area that is as stylish as it is welcoming.
10. Swap cozy carpet for a large scale rug
Coziness may be of paramount importance in a family room or TV snug, but too much in the way of soft furnishings can feel a little overwhelming in a more formal setting. To balance the need for comfort with a touch of restraint, consider swapping a carpet for a large living room rug. Not only will it bring focus to the center of the room, but it will prevent the atmosphere from feeling too cosseting, and mean neither you nor your guests worry too much about them keeping their shoes on in the room, with rugs often easier to clean than carpets.
What furniture should you put in a formal living room?
Seating is the most important aspect of any formal living space – and it's important to have as much of it as you can manage. Offering your guests a variety of seating options allows them to choose which are most comfortable for them – a squashy ottoman might be great for kids but not so great for grandma. A sofa is a must-have, while armchairs are a more adaptable addition that provides similar comfort.
Placing a coffee table – or upholstered bench with a tray – at the center of the seating area serves as a focal point and a perch for food, drinks and games. Storage may be necessary for books, games and ornaments, but the priority for these pieces is for them to be aesthetically pleasing first: antique dressers and ottomans that can function as both seating and storage are helpful for a room that needs to stay neat and tidy.
How do you make a formal living room feel elegant?
Providing you have a more relaxed space for kicking back and watching the TV, the formal living room should channel beauty over comfort every time. Leave the squashy sofas elsewhere and choose leaner silhouettes with thoughtful design details. Invest in statement curtains or a rug for some softness that still carries some aesthetic weight, and always leave the television out, or be sure to disguise its presence.
In terms of decor, this is the place for putting the best on show. Incorporate some open shelving to display prized ornaments, artwork and books – leave the family photos to the more relaxed spaces.
Sign up to the Homes & Gardens newsletter
Decor Ideas. Project Inspiration. Expert Advice. Delivered to your inbox.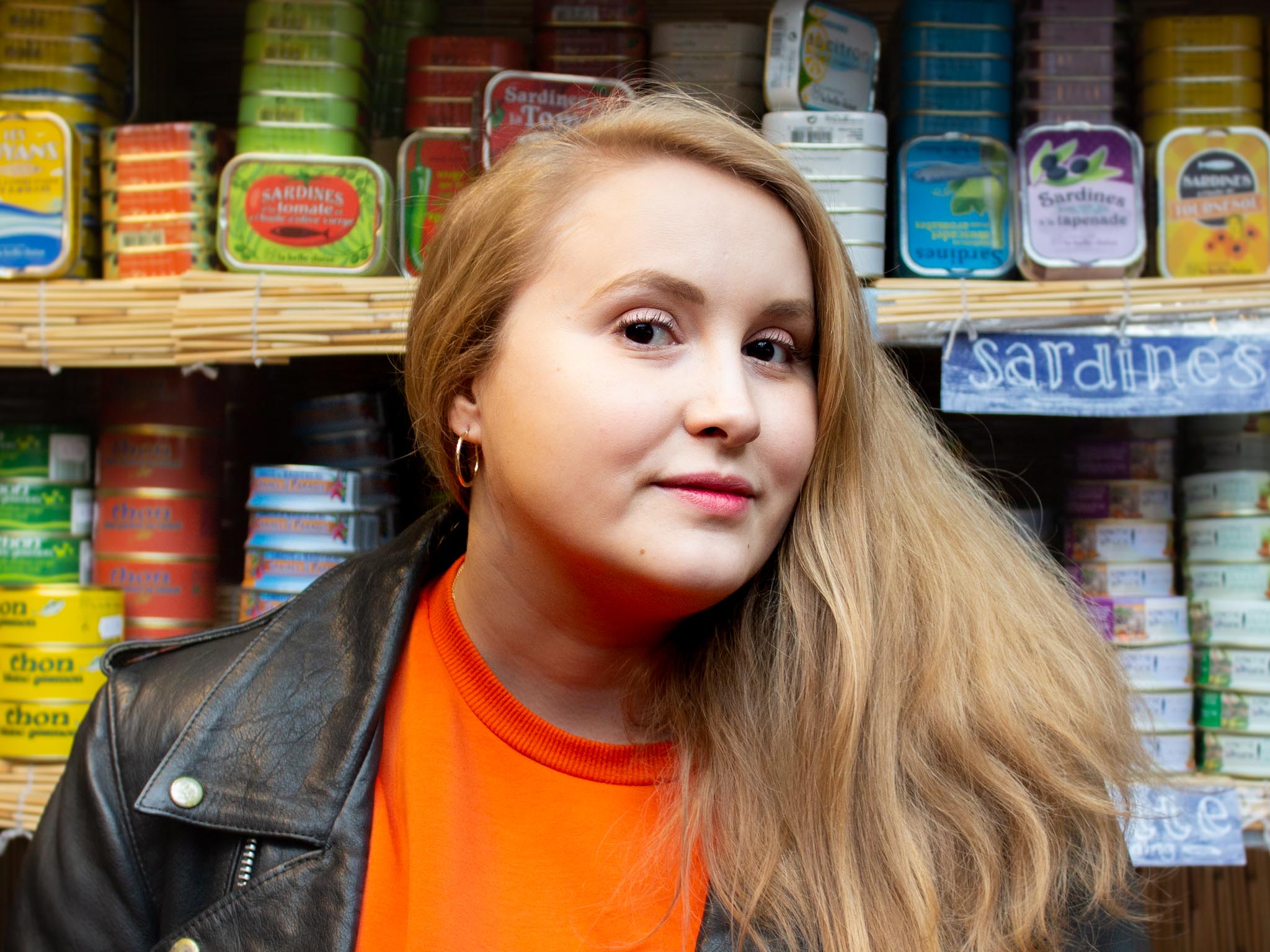 Ailis started out at British GQ, where a month of work experience turned into 18 months of working on all sorts of projects, writing about everything from motorsport to interiors, and helping to put together the GQ Food & Drink Awards. She then spent three years at the London Evening Standard, covering restaurants and bars. After a period of freelancing, writing about food, drink and homes for publications including Conde Nast Traveller, Luxury London and Departures, she started at Homes & Gardens as a Digital Writer, allowing her to fully indulge her love of good interior design. She is now a fully fledged food PR but still writes for Homes & Gardens as a contributing editor.