Living room curtain ideas – 17 tips for stylish drapery
From how to pair your fabric with your wall color, to the unexpected return of the pelmet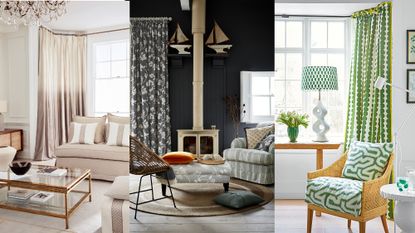 (Image credit: James Hare / Vanessa Arbuthnott / Jan Baldwin)
If you're looking for living room curtain ideas that thrill from top to toe, we've got it all wrapped up.
Curtain choices can make or break your living room ideas. Not only do they take up a large surface area, but they are responsible for regulating the all important natural light flow in the room.
With seemingly endless options available for not just fabric and pattern, but headings and linings too, it can feel like a substantial task.
Living room curtain ideas – 15 designs to make a statement
For drapery dreamers who aren't sure where to start, we've asked the experts to unravel their favorite living room curtain ideas and have found some stunning examples of living spaces that have got it just right.
1. Merge into the walls with soft neutrals
'Curtains are an investment, so opting for a neutral palette will give your chosen design a longer life,' says John Smigielski, marketing director at Linwood. 'For a look that's stylish and quietly confident, choose an almost identical colour for both walls and curtains. The drapes will merge into the overall room, creating a feeling of being hardly there but also adding a gentle softness.'
A neutral combination such as this can be seen in this living room by interior designer Amanda Evans. Neutral curtains are a great choice for small living room ideas too, as they will keep the room feeling light, bright and as big as possible.
2. Create a contrast to the wall color
Spent ages nailing down your perfect living room paint ideas? Well, when it comes to choosing the curtains, feel free to throw out the swatches and start again from scratch. If you've gone for colored walls, consider heading to the other side of the color wheel for drape inspiration and choose a contrasting shade to enliven your scheme.
In this room by interior designer Kit Kemp, powder blue grasscloth walls are contrasted with patterned, pale pink curtains. To keep the room from feeling too sugary sweet, the duo are paired with crisp whites and modern graphic prints.
3. Get your fabric right
When thinking about how to design a living room, carefully choosing your textiles should be a priority – and getting the material right for your curtain style is crucial to the end result.
'The right fabric is an essential part of choosing your curtains,' says Harry Cole, Founder of Loom & Last. 'Whether you opt for plain or pattern, light or heavyweight, the fabric dictates the overall finish so it's important to know what style you're looking for.'
In this room, a beachy feel is conjured through candy-striped drapes in a light fabric. 'For a softer and more relaxed look, opt for sheer, lightweight fabrics in cream or off-white tones. Those on the hunt for 'formal' traditional curtains or living room drapes should look for sturdier fabrics such as velvet.'
4. Go big with patterns
If you've been blessed with a larger living space, don't be afraid to go big with your curtain's print.
'The scale of your chosen pattern influences everything, from the room's focal point to its sense of proportion,' says Smigielski. 'A large-scale design such as Louis from Linwood's Belleville collection will transform any window into a showstopper.'
The floral design, pictured above, is teamed here with a bright yellow wall, but can make even more of a statement in a pale colored room. 'The look is ideal for large windows where the repeat can be appreciated in all its glory,' adds Smigielski.
5. Pair your heading with your overall style
It's not just the curtain itself you need to think about, but how to hang it too. There are myriad heading styles to choose from, so think about which one suits your room best.
'This mostly comes down to personal taste and preference but there are options to consider,' says Cole. 'Modern in appearance, eyelet or wave headers are best for contemporary living spaces, they also fold back effortlessly making them ideal for smaller spaces with compact windows. For traditional schemes or period properties, pencil pleat and double pleat headings will complement your windows and hang nicely with a neat finish.'
6. Tie in colors from around the room
Thanks to their size, curtains have a big part to play in living room color schemes.
'Curtains act as an anchor to the overall scheme and can elevate the look and finish of a space,' say Jenna Choate and Mariana Ugarte, Co-Founders at Interior Fox. 'When selecting a fabric, make sure to consider how it looks when the curtains are open as well as closed. We like to choose a fabric that is within the same colour group as the walls, this makes the room feel much brighter and open.'
If you want to step away from your wall color, but still keep your curtains in keeping with the rest of the room, tie it in with a color accent that repeats throughout the space. Here, dark blue is used repeatedly in the soft furnishings for a consistent scheme, a stylish look for modern curtain ideas.
7. Pick a pelmet
If you thought pelmets had been consigned to the history books. Trends like cottagecore have seen the heading style – made with stiffened fabric that covers the top of the curtain – return in a big way.
'Pelmets are often thought to be old fashioned and fussy, however in the right setting and with the right fabrics they can finish off a pair of curtains perfectly,' says Kit Kemp. 'By using the space above the window encasement, this invites the eye to journey up, elongating the height of the room further.'
'If you are going to use pelmets, make sure you have very tall windows and an abundance of natural light so as not to darken the room.'
8. Double up with a sheer layer
Twitching the net curtains has never been so cool – that is to say, that using a sheer curtain under your main drapes is a living room trend once again.
'Sheer curtains are back, but not just as stand alone,' says Choate and Ugarte. 'As interior designers, we are increasingly using a layered technique in our client's homes. Sheer fabrics work well underneath a much thicker curtain, adding texture and interest into the space. We find this style of window dressing works best in cosier spaces such as the living room or bedroom.'
9. Use banded drapes to play with proportions
Curtains can also become an optical illusion. Think about using bands or color blocks not just to create interest, but to alter the sense of proportional space in the living room. Using a lighter color at the top and a darker one below will make the room feel taller, while a darker top can help balance a bottom-heavy space.
If you have lots of visual interest courtesy of your living room furniture ideas in the lower half of the room, try balancing that out with a colored top. In this living room, a white curtain with a yellow upper section brings the sunshine-like accents elsewhere in the room to above eye level.
10. Create a cozy corner with an internal curtain
Curtains aren't just for windows. Like a screen or window wall, curtains can be used to section off parts of a large living room or even in place of a door to close the whole space to the outside world.
This works really well with broken plan living room ideas, where you may want to create a bit of privacy for a living room area that is connected to a kitchen. It's also a great way to combat any drafts that run through a large home in the winter months.
11. Add elegance with ombré
Neutral living rooms can run the risk of feeling soulless, but adding plenty of texture through fabrics and furnishings is an effective way of bringing them to life.
Featuring a soft ombré effect, these full-length drapes in James Hare's Horizon fabric, make a beautiful focal point in this Georgian living room, and bring elegance with their luxurious texture and subtle variations in tone.
'Horizon is an ombré panel combining the luxurious fibres of silk and wool, which give it an incredible drape and handle,' says Saffron Hare, creative director of James Hare. 'The subtle graduation of colour through the panel makes a stunning statement as curtains especially in rooms with high ceilings.'
12. Choose neutral curtains in colorful rooms
'I always opt for neutral curtains if there's a lot of color and pattern in the room already,' explains Emma Deterding, founder and creative director of Kelling Designs. 'Not only does this help to balance the scheme, but if you have spectacular views out the window, then this will allow them to flow into the room making the room feel a lot larger.'
By choosing plain drapes in this colorful living room, Emma Deterding has allowed the spotlight to remain on the vibrant sofa and accessories, while the addition of a subtle curtain trim gently echoes the pattern throughout the room.
13. Liven things up with geometrics
Simple geometric prints in botanical greens are a great way to bring an uplifting, playful feel to a white living room, as demonstrated in this scheme.
Made in Schumacher's Full Circle fabric in Jungle, these curtains bring a pop of pattern and color whilst maintaining a bright and airy feel.
Simple and timeless, the print pairs well with lots of other patterns, such as the Albaicin Palm fabric by Rapture & Wright on the chair, plus it co-ordinates beautifully with the shapely Julian Chichester lamp and Porta Romana side table.
14. Bring wow factor with a colorful patchwork
For those confident with color, choosing a bold fabric can make a real statement as a drape.
A riot of color reminiscent of Joseph's technicolor dream coat, Pierre Frey's Festival multicolore fabric perfectly brings together all the vibrant tones in this artistic scheme while the patchwork feel helps soften the bold shapes throughout the room.
15. Bring calm with sheer curtains
Curtains can have a big impact on the look and feel of your space. If creating a calm atmosphere is your priority you can't go wrong with timeless, floaty fabrics says Hayley McAfee, design director at Villa Nova.
'Sheers and lightweight fabrics made from natural fibres would be the best option for a relaxed, soft and floaty look,' she says. 'These types of fabrics are naturally floaty and drape exceptionally well. Linen is also a great choice - its natural texture adds a wonderful softness to a space.'
17. Soften a room with delicate drapes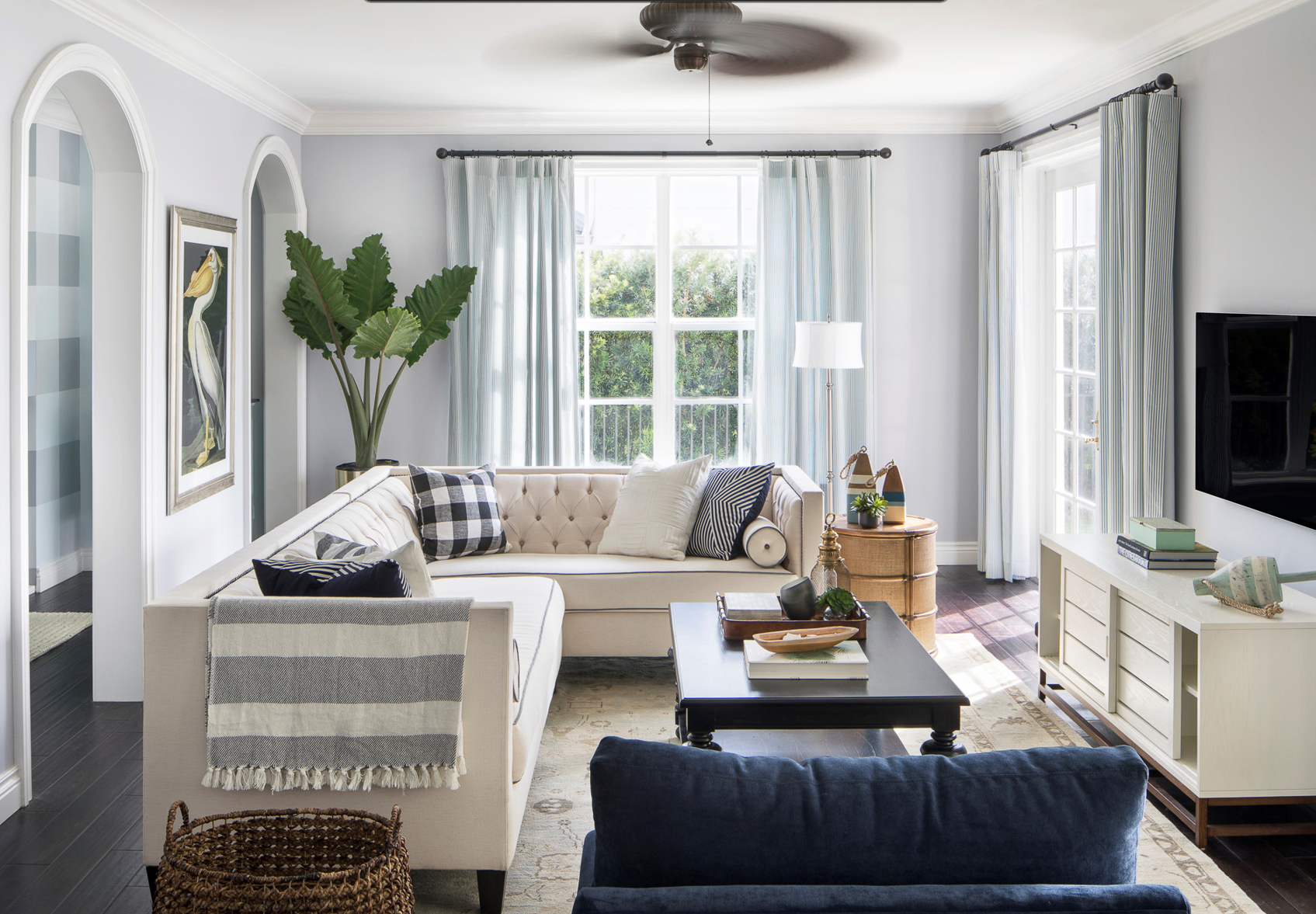 With their gentle pleats, curtains in light fabrics are a brilliant way to add instant softness to a room, which is useful in spaces which have strong lines and tonal contrasts.
'Beyond its obvious functional qualities of room darkening and privacy, drapery is a useful design tool to soften a space and give it more height,' says Corine Maggio, interior designer and founder of CM Natural Designs.
'In this room the drapery also offers a softening of the otherwise high contrast elements in the space and ties in the light ocean blue of the rug.' While the fabric appears a delicate blue shade, 'up close you'd see that it's actually a thin stripe which offers a necessary subtle texture since the other large elements, the sofa and chair, are solid,' adds Corine Maggio.
17. Temper dark walls with patterned curtains
While dark living rooms can feel wonderfully cosy, they can sometimes feel overpowering. Adding curtains in a floral fabric will instantly make dark walls feel less austere, we will opting for a pale wood flooring and light living room furniture.
If you're looking for cottage curtains then florals are an obvious choice, says fabric designer Vanessa Arbuthnott but be sure to think about scale. 'Scale is important, don't choose anything too big – instead try fabrics with smaller prints such as my Cow Parsley and Dainty Daisy, spots such as Pretty Maids and May Blossom would also look perfect.'
Featuring a graphic, botanical design, this Flora & Fauna fabric from Vanessa Arbuthnott softens this cottage living room and brings natural charm without feeling overly chintzy.
What type of curtain is best for a living room?
When choosing fabric for a living room curtain, it's really down to what overarching style you want to create in the space. For more traditional rooms, make a traditional choice: heavy velvet will channel a luxurious feel in large, high-ceilinged living rooms, but for a more contemporary feel, choose lightweight alternatives.
'For a timeless window dressing solution that feels stylish and considered, we'd recommend opting for a lightweight, natural material such as a cotton/linen blend,' say Choate and Ugarte. We find this gives a relaxed and versatile look to the room that will stand the test of time. It is best to steer away from man-made fabrics such as polyester as these can often have a sheen that feels low quality.'
What is new in living room curtains?
With curtains, it's not so much a case of what's new, but more of what's coming back. Sheer curtains are no longer made of chintzy netting, but are now part of a bright and breezy layering aesthetic. Think a double layer of curtains, with a sheer layer closer to the window, chosen in pale neutrals and complemented with decor filled with natural materials. Use tie tops for some extra contemporary clout and a rustic feel.
More traditional headings are making a comeback too. Pair a pelmet top with contemporary patterns and bright colors to freshen up this throwback structure – just remember to allow for as much light to get into the room as possible.
Sign up to the Homes & Gardens newsletter
Decor Ideas. Project Inspiration. Expert Advice. Delivered to your inbox.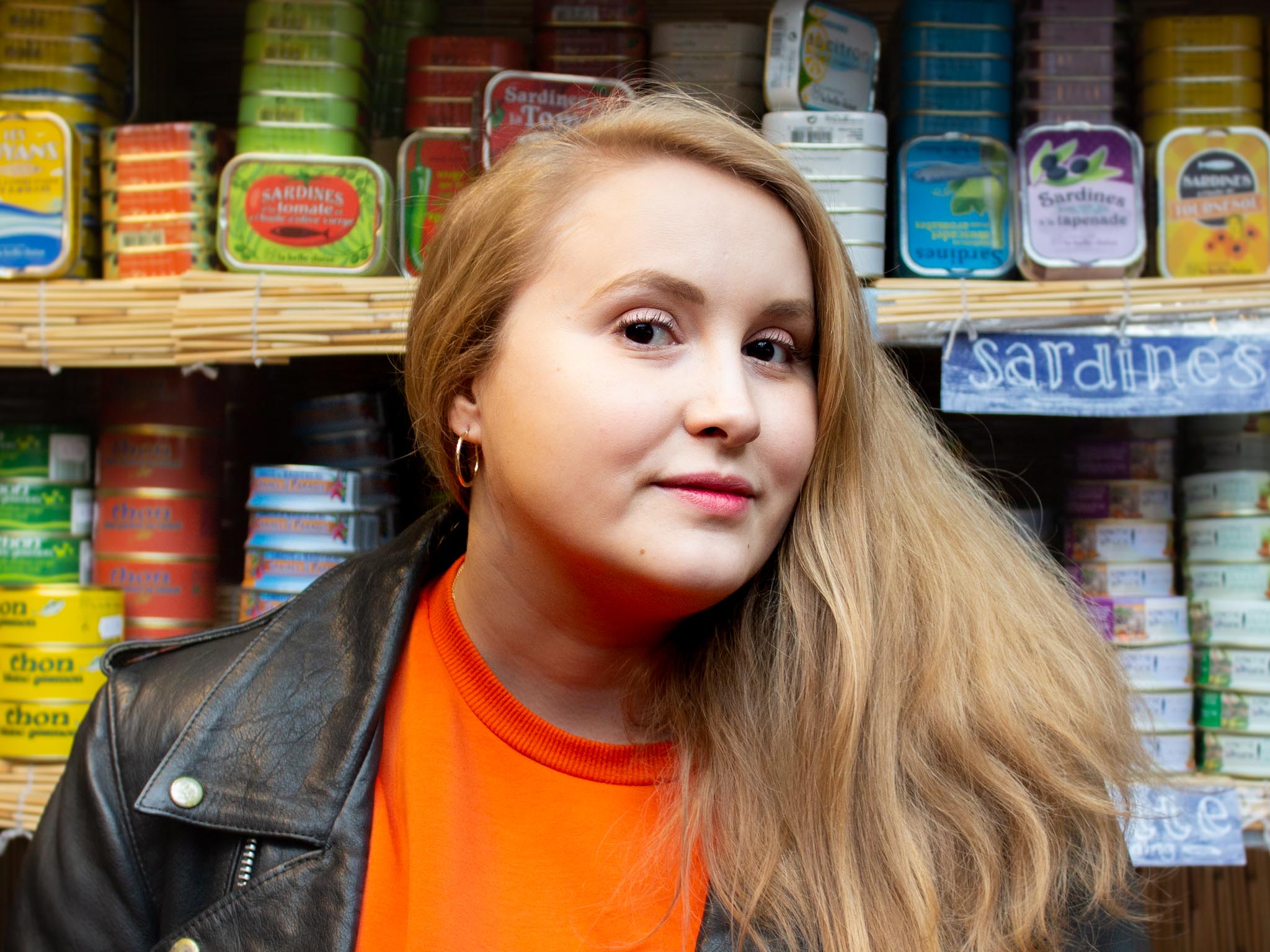 Ailis started out at British GQ, where a month of work experience turned into 18 months of working on all sorts of projects, writing about everything from motorsport to interiors, and helping to put together the GQ Food & Drink Awards. She then spent three years at the London Evening Standard, covering restaurants and bars. After a period of freelancing, writing about food, drink and homes for publications including Conde Nast Traveller, Luxury London and Departures, she started at Homes & Gardens as a Digital Writer, allowing her to fully indulge her love of good interior design. She is now a fully fledged food PR but still writes for Homes & Gardens as a contributing editor.