Landing storage ideas – 10 ways to add utility and stay stylish
Adopt smart strategies for organizing with these chic landing storage ideas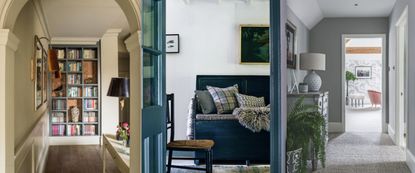 (Image credit: Future)
Sign up to the Homes & Gardens newsletter
Decor Ideas. Project Inspiration. Expert Advice. Delivered to your inbox.
Thank you for signing up to Homes & Gardens. You will receive a verification email shortly.
There was a problem. Please refresh the page and try again.
Clever landing storage ideas will ensure you can plan sufficient capacity for everything you need within your home as whole. But they must deliver without compromising the decor nor cluttering the circulation space.
Like hallway ideas, those for the landing have to strike a careful balance between achieving the utility that's demanded and the style desired for every room of your home. And there are many items that might find a natural home on the landing given its location near both bedrooms and bathrooms.
We offer inspiration about what you might keep here and how to organize it with landing storage ideas and expert suggestions.
Landing storage ideas
If you're planning staircase ideas now – from wallpaper to flooring – or simply looking to tidy up, exploit prime home real estate with landing storage ideas using both open and closed storage for a wide variety of items.
1. Turn the landing into a library
Whether you've got plenty of room for landing ideas or a more compact space, landing storage ideas can prioritize books usefully. This is one of our favorite landing storage ideas. Books don't require much depth – particularly if they're paperbacks rather than coffee table volumes – so shelving for books can be accommodated even on narrow landings.
'Especially if you've found yourself holding on to books from your childhood, college, or your book club, a bookshelf on the landing can be a great place to keep some of the books and knickknacks that take up a lot of storage in other rooms,' agrees Kristiana Laugen, Home Expert at Handy.
'If you're someone who more so holds onto collectible items, you can use the bookshelves as a place to showcase your collectibles, saving you extra shelf space in other parts of your home.'
2. Treat the landing as a storage bonus
Whether it's at the top of the staircase or between flights, a landing is a welcome boost to the overall storage capacity of your home.
'Most landings are not designed with a specific use in mind, which means they can serve as bonus storage for items that don't have defined homes in other areas,' says master KonMari consultant and lead Blisshaus stylist Emi Louie.
'It's best to organize your landing after you've had a chance to address the obvious storage spaces in your home such as clothing in your bedroom closet, toiletries in your bathroom, and pots and pans in your kitchen.'
3. Work with awkward landing proportions
Even a landing that has beautiful but potentially problematic features such as a sloping ceiling can yield useful storage space. In this home, hallway storage ideas in the form of shelving has been built in below the roof's slope along with cupboard space.
The combination allows open display that can give a landing personality, but allows the storage of mundane items behind closed doors so they don't make it feel crowded.
4. Incorporate office storage
A landing can provide space for a home office but, if so, concealed storage is imperative to avoid introducing clutter to a circulation area.
One solution is an all-in-one desk. It offers space for a laptop or desktop computer and its keyboard with room both below and above to tidy away paperwork, manuals, and stationery. When the working day is done, the doors can be closed, leaving just an attractive cupboard and a chair with no stray items disturbing the calm.
Or, for the odd letter-writing and paperwork task, a pretty vanity like this can be repurposed.
5. Create space for landing storage and seating
If you are looking for under stairs ideas that make landing storage less of a focus, you can do so by building in a storage and seating space. This simple idea is very useful – store away out-of-season shoes, hats and gloves in it, or find space for seldom used bed sheets, family games or even paperwork beneath a comfy-looking spot.
6. Make storage a focal point
You'll pass through this area of your home many times daily, so landing storage ideas should be aesthetically pleasing as well as functional. An elegant chest of drawers can provide space inside for bedroom or bathroom linens, while it doubles as a display surface for decorative accessories, and even a table lamp to add soft illumination to the area.
If more storage is required and the landing's proportions allow, an armoire can be a handsome addition instead. Otherwise, a stylish storage basket will look great nestled in a corner, filled with throws and more.
7. Locate a linen closet on the landing
Laundry room ideas can be happily combined with landing storage – in fact, it can be an ideal location for a linen closet. Linens are best kept out of rooms with high humidity so the location can be preferable to the bathroom. To keep the linens inside smelling just washed good ventilation is also key, and louvered doors like this one ideal. They'll allow air to circulate but will hide the closet's contents to keep the landing looking tidy.
For lasting freshness don't overload the shelves inside nor put away linens that aren't completely dry.
8. Go floor to ceiling with landing storage
Custom-built landing storage can make the most of every inch available. 'Because your landing is out in the open and people will pass by it frequently, pay special attention to aesthetics when you organize the space,' says Emi Louie.
'If your landing has open shelving, you can use it to display items like books, decorative items, photos and plants. Consider it an opportunity to showcase favorite items that spark joy.'
Here open shelving is teamed with closets with both using the full height available, including an overhead section.
9. Create a welcoming mood
What's stored on the landing can create a wonderful atmosphere.
This can be anything from books to blankets to artwork, displayed on color-backed shelves, as above.
'Blankets and throws tend to be a great category to keep on landings, as they can be stored beautifully, and also add to the "welcome home" feeling you hope for as you enter a new floor of the house,' say Larisa Bright and Pamela Meluskey of Settled.

'If you have a smaller landing space, consider one or two baskets of varying heights in the corner of the landing, with blankets or throws rolled in each. Function and beauty, all rolled into one!'
10. Introduce a bench
Seating can make a landing a destination rather than merely a circulation area, but it can also do double duty by adding storage. Perfect in a window, a bench can equally be positioned along the wall.
'Look for a bench that has cubbies or drawers below the seat,' says Kristiana Laugen. 'This space can be best used for any seasonal items you don't necessarily need in your hallway closets – think mittens, gloves, beanies, or flip-flops. Keeping them in this space will also save you the hassle of having to move them from another storage space into the hallway closet when they come back into season.'
What can I put on a landing?
A sensible way to determine what to put on a landing is according to where it is.
'Consider the location of your landing and how accessible the items stored there will be,' says Emi Louie. 'A landing at the top of a staircase leading off to other rooms can be used to store overflow items from any of those rooms such as backstock toiletries next to the bathroom. If the landing leads to bedrooms, it can be a great place for communal items such as linens or toiletries.
'A landing that connects two flights of stairs tend to be less accessible, so it's a good candidate for infrequent use items such as seasonal decor, guest linens, or sentimental items.'
What do you do with a landing space?
A landing has potential to be a valuable area of the home in its own right. 'For landings that have ample space, you can create a new hub for relaxing and reading,' suggests Kristiana Laugen.
'Just by adding one chaise longue, a small coffee table, and a few bookshelves, depending on your wall space, you can create an open, living room type of space. Especially for those times when your house is flooded with guests, or you're tired of being locked away in your home office, this open room provides a new area for lounging and for storage.'
Smaller landings can still be home to a single seat or bench, as well as attractive storage furniture, or closets. Meanwhile, a landing too small for furniture could be dressed up with wall decor or flooring with color and pattern to make it a distinctive space.
Sign up to the Homes & Gardens newsletter
Decor Ideas. Project Inspiration. Expert Advice. Delivered to your inbox.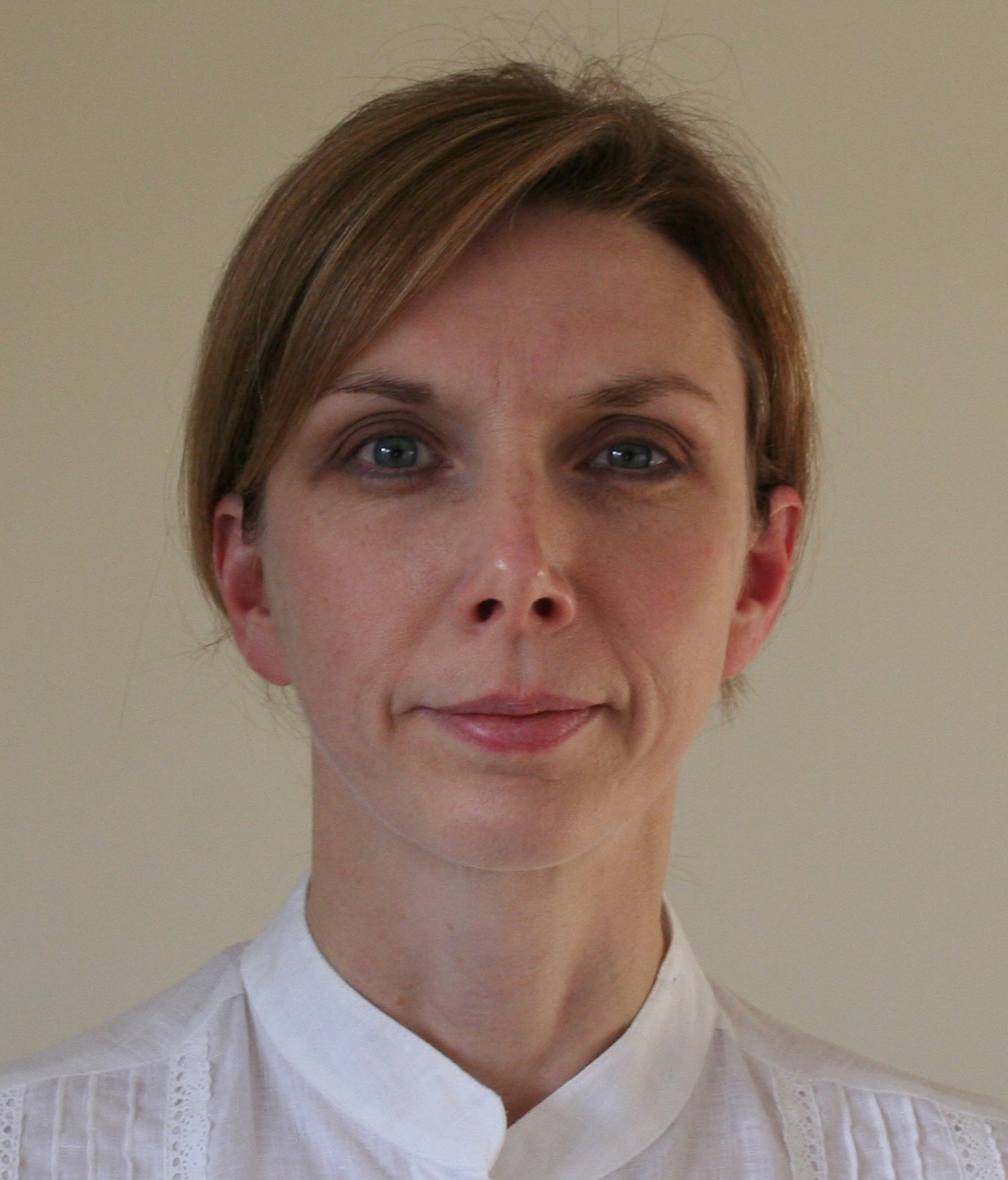 Sarah is a freelance journalist and editor. Previously executive editor of Ideal Home, she's specialized in interiors, property and gardens for over 20 years, and covers interior design, house design, gardens, and cleaning and organizing a home for H&G. She's written for websites, including Houzz, Channel 4's flagship website, 4Homes, and Future's T3; national newspapers, including The Guardian; and magazines including Future's Country Homes & Interiors, Homebuilding & Renovating, Period Living, and Style at Home, as well as House Beautiful, Good Homes, Grand Designs, Homes & Antiques, LandLove and The English Home among others. It's no big surprise that she likes to put what she writes about into practice, and is a serial house renovator.