Lighting a dark room – 10 top tips from experts
Challenged by the task of lighting a dark room? Follow the advice of the specialists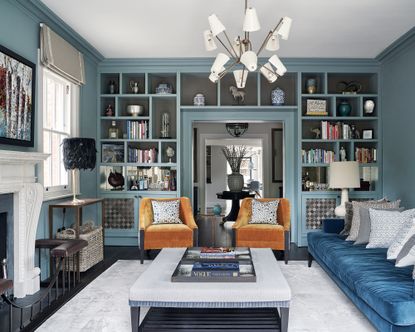 (Image credit: Davide Lovati)
Lighting a dark room successfully can be demanding. But a scheme that provides good overall illumination as well as task and mood lighting is a must if it's going to be a space which is comfortable for all the activities that take place there, and one in which light levels can be adjusted to suit the mood.
There are a number of reasons why the room might be naturally dark. Small windows – perhaps in a cottage – a north-facing position, shading by trees, foliage, or other external features, or a basement location can all make it more gloomy than you'd like.
Whatever the issue, though, clever lighting ideas are required and here the experts provide their advice for brightening and lighting a dark room.
Lighting a dark room
A space that's gloomy will feel profoundly uninviting and may well provide insufficient illumination for some of the tasks that go on there. Here experts weigh in with solutions to the problem of how to make a dark room look brighter – from clever living room lighting ideas to advice for lighting a dining room.
1. Make use of LED strips
LED strips can be a valuable resource when lighting a dark room. 'If you have any joinery or cabinetry in the room, then be sure to include LED strip lighting in the designs to bring in another light source,' says Shalini Misra, interior designer and founder, Shalini Misra.
'Fitting LED strips to the underside of shelving or into any joinery will bring more light into the space whilst highlighting any items on display. Similarly, fitting LED lights to the top of the cupboard will provide a warming glow and help make the room feel taller and larger. The same goes for any open shelving, with LEDs highlighting any decorative items whilst bringing a warming glow to the space.
'You should even consider fitting LED strip lighting to curtain recesses or tuck them behind cornices to create a soft diffusion of light.'
2. Illuminate a low ceiling
A room that's dark might also have a low ceiling – and this can often be the case for basements. To tackle the issue, take inspiration from the guest bedroom of this Belgravia mews maisonette, which is naturally dark as well as not being a tall space.
'We didn't want to lower the ceiling even more with a pendant, so my solution was to recess lighting into a void in the ceiling, resulting in a soft wash of light,' explains Irene Gunter, founder of Gunter & Co.
'We combined the recessed lighting with Linden lamps by Kelly Wearstler. The lamps don't just look beautiful (particularly considering we customized the shades), but they also emit a warm, ambient light that is great for winding down in the evening. For reading, also consider installing directional wall lights, which are a great light source when reading fine print, but less effective at creating atmosphere.'
3. Pay attention to the room's role
How you approach lighting a dark room should be informed by what the space is used for. 'The same rule can apply to every space in the home, but for a more considered result, the rule should be broken and re-applied in a contextual way,' says Joanne Quinn, senior interior designer at LuxDeco.
'Begin by considering a dark bathroom ideas. In here, candles in hurricane lanterns, paired with a thoughtfully positioned wall light or two, one close by to a mirror where illumination is needed would be more suited to the environment than a ceiling full of spotlights.
'In a bedroom, when night falls and there's little light to be found, bedside lamps provide a lower level of light close to the height of the bed – the key piece of furniture to highlight. Another lamp by a dressing area, be it another table lamp or a standing floor lamp, promises another source that combines task-style lighting and ambient lighting.
As for the kitchen? 'Brighter beams of light are called for,' says Joanne. 'Try not to disregard the constant need for atmospheric light too, however.'
4. Employ the magic of mirrors
Decorating with mirrors will enhance the daylight that does reach a dark room and make a dark room look brighter. 'Mirrors make any room lighter, brighter and more dramatic, so add fixed mirrors on long walls, which will double the illusion of space,' says Juliette Thomas, founder and director, Juliettes Interiors. 'Floor-standing mirrors can be moved around to create different moods within the room – and bigger is always better. A small mirror in a large space will look skimpy, upsetting the balance of the whole room. However, wall mirrors should never be wider than the piece of furniture below.'
But you should also use mirrors to boost artificial illumination when lighting a dark room. 'A key trick is utilizing mirrors by lights, whether you position them behind lamps or on the wall to fall in line with your ceiling pendant,' says Emma Deterding, founder and creative director, Kelling Designs. 'Placing mirrors behind lamps will help to increase the depth of a room, whilst doubling the amount of light available by reflecting light from the lamp back into the space.'
5. Be clever with downlights
If the corners of a room are gloomy during daylight hours, try this strategy from interior designer Penny Morrison in order to provide background illumination for the entire space.
'In a dark room I put small downlights in the corners of the room on dimmer switches which can be used to gently enhance the illusion of daylight on a really dark day,' she says.
6. Think verticals and horizontals
It's important to think about illumination in a three-dimensional way when lighting a dark room.
'In dark rooms, you should try to create as many sources of warm light as possible,' says Peter Legg, lead designer, där lighting. 'Place lights at different levels to ensure the room is illuminated vertically and horizontally. Table and floor lamps are ideal for any shady corners, and wall lights can help frame the main area or highlight the edges of the space when placed at either end.
'When picking the central light source, choose an armed pendant or one made from glass to help light bounce across the space.'
7. Opt for consistent color
If using LED lighting in a dark room, make sure it all has the same color tone – this is important in all rooms, but particularly if you are looking for kitchen lighting ideas because there are so many reflective surfaces.
'Warm white works well because it offers a cozy, relaxing atmosphere, while still brightening a dark room,' says David Conlon, founder, En Masse Bespoke Interiors.
8. Consider the glass in light fixtures
Whether living room chandelier ideas or pendants are preferred, it's worth thinking about the glass in light fixtures when lighting a dark room.
'Chandeliers add immediate drama and romance to dark entrance halls or cozy dining spaces, or if your style is more casual then groups of pendants work really well, especially when they're hung at different levels to add more interest,' says Tim Oulton, founder, Timothy Oulton. 'We often use optical-grade K9 glass in our lighting; it's clearer and lighter than crystal so it softly diffuses the light and creates a very gentle, romantic glow.'
9. Select the right lampshades
The choice of lampshades as well as the number of lamps can assist in making a dark room lighter. 'An ambient glow is what you can expect through the fabric of your lampshade,' says interior designer Benji Lewis, founder of Zoom that Room. 'Therefore, if the room is dark, more are needed.
'Silk taffeta is a sumptuous finish for a lampshade, especially good if it's a more formal effect you're after. It also reflects light so is perfect for a dark room. Gathered muslin is a slightly different but lovely fabric which lets the light come through well.
Consider the linings of lampshades as well. 'Metallic shade linings are excellent for spectacle,' says Benji. 'I'd likely lean towards gold rather then silver, however, because the ambient light will look warmer; similarly cream card lining is going to allow for softer light than a bright white lining.'
10. Use a lacquered finish
A lacquered finish can be an excellent solution for a naturally dark room. 'We used white walls and a lacquered white ceiling to brighten up this space,' says Eddie Maestri AIA, principal architect, creative director, and owner of Maestri Studio. 'The lacquer reflects light and the mirror quality gives the perception of more space.'
How can I get better lighting in a dark room?
To get better lighting in a dark room begin by making the most of the daylight there is then address its artificial light.
'To add light to a dark room, I would always recommend trying to maximize natural light by opening up walls, installing large bi-fold windows and paring back window treatments (utilizing a frosted window film instead of blinds, for example),' says TR Studio founder, Tom Rutt.
'Artificial light is also an important tool. Incorporate multiple light sources in different parts of a room, such as wall, table and floor lights. This will throw light upwards at the ceiling to "lift" the space and illuminate the room much more effectively than a single overhead light source and it will also create a cozy, more inviting ambience.
'Consider focusing light on surfaces and features such as alcoves, nooks, shelving and artwork. Spotlights and wall lights are great when they're used in this kind of considered way as the light will bounce off these surfaces softly illuminating the surrounding space.
'Dark walls/surfaces and north-facing rooms aren't going to reflect light, so think about using lighting with diffusion to disperse the light.'
How can I get good lighting in a room without a window?
In a room without a window, the lighting design needs to supply all the illumination. 'The exact level of light you need in a room will depend on a number of things, including the size and shape of the room, what it's being used for, and the kind of ambience you're looking to create,' says Rohan Blacker, founder of Pooky.
'Introducing a number of different light sources into a windowless room can help to lift the space and prevent it from feeling dark or enclosed. You should aim for balance within the space. Try to avoid making certain areas particularly bright at the expense of others, as this will emphasize any dark corners, making the room feel smaller and more enclosed.'
Sign up to the Homes & Gardens newsletter
Decor Ideas. Project Inspiration. Expert Advice. Delivered to your inbox.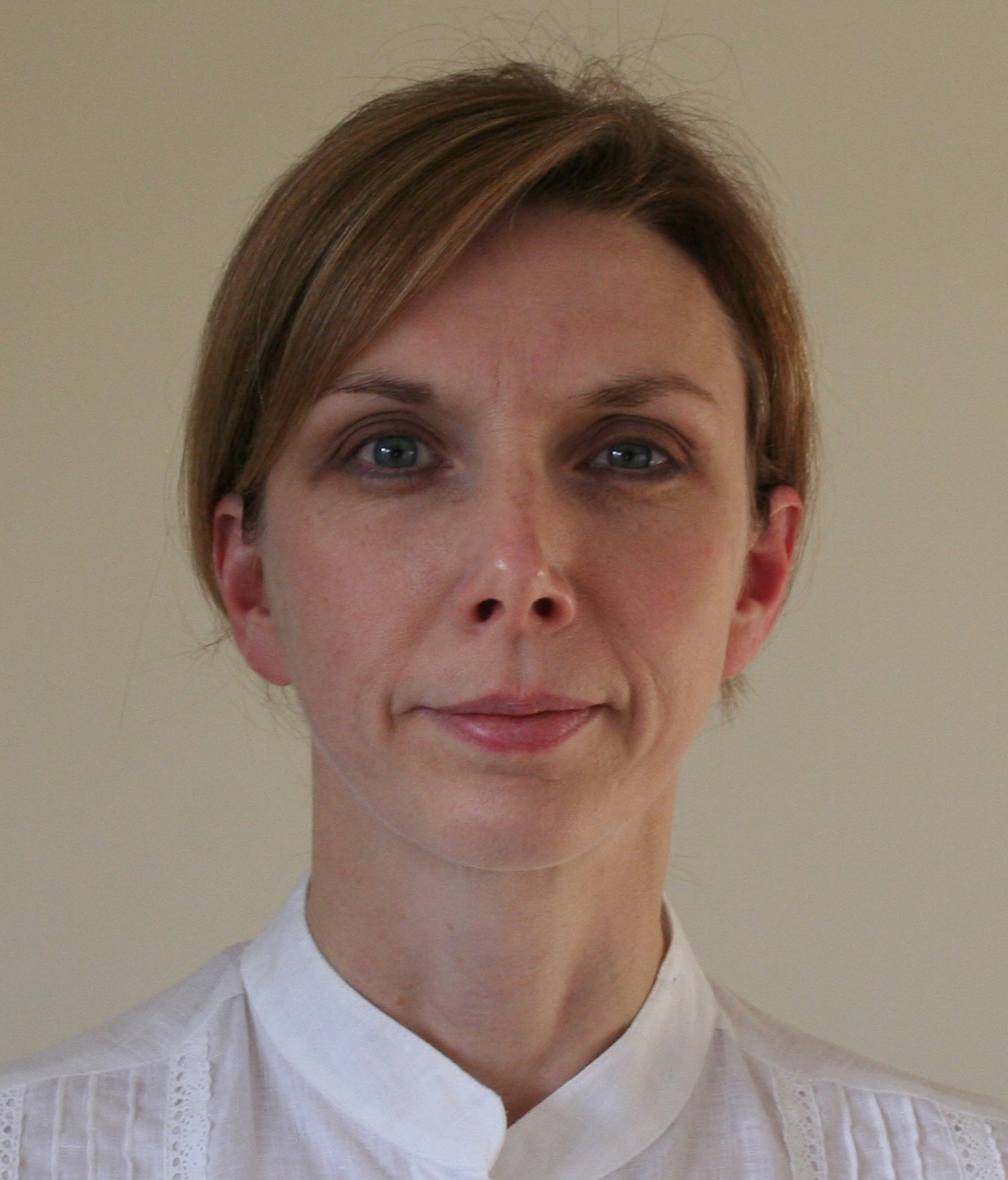 Sarah is a freelance journalist and editor. Previously executive editor of Ideal Home, she's specialized in interiors, property and gardens for over 20 years, and covers interior design, house design, gardens, and cleaning and organizing a home for H&G. She's written for websites, including Houzz, Channel 4's flagship website, 4Homes, and Future's T3; national newspapers, including The Guardian; and magazines including Future's Country Homes & Interiors, Homebuilding & Renovating, Period Living, and Style at Home, as well as House Beautiful, Good Homes, Grand Designs, Homes & Antiques, LandLove and The English Home among others. It's no big surprise that she likes to put what she writes about into practice, and is a serial house renovator.