Rattan lighting trend 2022 – statement designs that will create a sophisticated glow
Everyone's favorite natural material has made its way onto lighting – and we can't get enough of it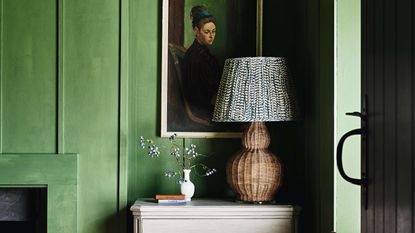 (Image credit: Oka)
It's at this time of year we find ourselves reaching for that side lamp a little earlier each day. The change in season emphasizes the need for good lighting within our homes, often highlighting that we don't have enough light sources - especially within those darker rooms.
Getting the lighting right is a key place to start when considering the interior design within your home. Often, many people begin thinking about the overhead lighting and how it will serve the space, however, it's the freestanding lighting that plays the most pivotal role in getting it 'just right'.
This season, we have seen an increase in the use of rattan within lighting designs, most notably for the humble table light, which has been appearing in various rattan guises. We've asked the experts for their interior design tips and how to choose the right rattan table lamp to suit your needs and your style.
After speaking with those in the know, we predict that rattan lighting is an interior design trend to look out for in 2022. Save a space on your dresser, as this tremendously textured, wonderfully woven and super sustainable material is here to stay.
1. Mix trends together such as scalloped rattan
Over the past couple of years, scalloped edges have been a much sought-after decorative detail within the interiors world. You don't have to look far to spot these charming edges on furniture, lighting, rugs and accessories.
As seen in the Little Beach House Malibu, part of the Soho House Group, the Lila table lamp, $412.90/£310, Soho Home features a scalloped silhouette and domed shade, entirely wrapped in natural rattan. The firm's clever design team have managed to bring together two trends that work harmoniously together.
Candy Murray, Interior Style Manager at Soho Home, explains why rattan has been introduced to the brands collection, 'It is light, natural and adds texture and character to spaces. It also adds a hint of the tropics, which is why its popular in garden rooms and sunny spots'
She goes on to tell us about the importance of choosing the right lighting trends for your home: 'Within the [Soho] Houses we always use layers of lighting whether it be a statement glass chandelier coupled with wall sconce lights and beautiful ceramic table lamps. Living room lighting ideas are key to creating the mood for a room and it's so important to get right.'
2. Choose sculptural shapes to always look stylish
The ultimate purpose for a lamp is to create the perfect mood lighting within your home, however, it's worth considering the lamps appearance when switched on or off. Choosing a design with shape will help to give a nightstand, side table or console a focal point and an interesting silhouette no matter the time of day. The Natural rattan table light, $197.13/£148, Anthropologie, with its organic curves, looks striking even when not in use.
Lauren Bartholomeusz, Junior Buyer of Furniture, Décor & Textiles at Anthropologie advises: 'Find sculptural/statement pieces that still look great whether the light is on or off. Using your lamp as a statement piece in your décor, like a piece of art or a ceramic object.'
To make a space feel different over time or to change your decor with the season, she suggests: 'Updating lamp shades for a quick and easy update to your lighting – pattern, plains, embroidered, color. Rattan is easy to mix with other materials such as velvet and linen.'
3. Select rattan for a cozy diffused light
Due to the naturally occurring gaps within woven rattan, lighting made from the material tends to give off a softer glow. As someone who has been designing lighting made from rattan for over 15 years, Lulu Little, Co-Founder and Director of Soane Britain, explains 'I really love the soft, diffused light rattan gives. When it comes to developing rattan pieces, I find I am particularly drawn to the patterns created by shadows and the contrast between light and dark because of the way woven plant materials softly diffuse light.'
Soane Britain recently collaborated with interior designer, David Netto, on a striking range of rattan lighting, including walls lights, floor lights and table lamps. A stand-out piece from the collection is the Bad Kitty Lamp (Bad Kitty lamp base, $2397.49/£1,800, Bad Kitty shade, $1318.62/£990), a playful plaster lamp base with a bell-shaped rattan lampshade.
'For me, the great beauty of rattan is how versatile and sculptural it is. It is not a material which is associated with any particular look or period but instead has a softness and certain romance to it that suits pretty much any interior,' shares Lulu.
4. Choose a classic shape in a new material
As a brand, OKA aren't new to world of rattan, in fact, it was where it all started for the firm. They still have endless woven storage, striking accessories as well as beautiful dog beds on offer. This season, they have introduced a rattan version of one of their best-selling table light designs: Calabash rattan table lamp, $392.92/£295 (excludes the shade), OKA. The curvaceous shape is accentuated by a striking rattan design, laid over an iron frame.
Sue Jones, Creative Director and Co-Founder of OKA shares why she feels rattan is a trend that returns year after year, 'There's something about its handwoven texture that instantly makes a room feel relaxed; it doesn't matter if you're working with contemporary interiors or a more traditional space, rattan has a place in most homes.'
'It can be tricky deciding on the best lighting for your home. I would start by thinking about what you want to achieve with your lamp – if you simply want to make your room look nice, I would choose a patterned shade in a dark color, which will create a lovely ambience. If you're looking for something more practical, I'd suggest a neutral-toned shade that will give off a brighter light.' She adds.
5. Transform rattan with painted finishes
When we think of rattan, we often think of natural finishes but the great thing about this material is its versatility – it can be easily painted to create a completely different look.
French rattan furniture and accessory maker, Atelier Vime, has endless options of rattan lighting, many of which can be spotted within the house designs of Homes & Gardens. It was the 20" Rattan, Wood and Leather lamp, $2018.10/€1,780, with its surface painted in Off Black by Farrow & Ball, that stood out. 'I love the light through this material, it is very soft and poetic. We designed this one [shown] with our love for the 20's period. We wanted a lamp that could be placed on a console, a side table or even a nightstand.' says Anthony Watson, Co-Founder of Atelier Vime.
Speaking about why he believes the material is so popular, he adds: 'We all have from our parents or grand parents something in rattan or wicker like chairs or baskets. The rattan trend keeps coming back around because it can be mixed with everything. Rattan is a 100% ecologic material and is very strong. It goes threw the ages without going out of fashion.'
6. Create luxe lighting by mixing materials
Choosing entryway lighting ideas that suit your interior style is crucial. Selecting a mix of materials is a good way to introduce different tones and textures, ensuring the overall look doesn't feel too contrived. Lights and Lamps has joined forces with our friends at Livingetc, to design a collection of lighting with a focus on the rattan. The Ardini table light, $185.14/£139, is the perfect blend of luxurious looking marble mixed with a woven natural material – the best of both worlds.
Lightsandlamps.com Founder, Niki Wright suggests: 'Trend-driven pieces, such as a Ardini table and floor lamps made from a tactile Rattan material, are brilliant for picking up a space and adding a bohemian and Scandinavian feel. Depending on your preferred style, lighting can either act as statement pieces or discrete additions to a room, and today's market offers a wide selection to choose from.'
When thinking about the ever-changing requirements of our homes, he adds: 'Lighting at this time of year is more important than ever, with our homes becoming a multifunctional space where we work, home-school, live and relax. A good lighting scheme is imperative for successful design and making sure your lighting suits both your practical needs and home aesthetic is fundamental.'
Sign up to the Homes & Gardens newsletter
Decor Ideas. Project Inspiration. Expert Advice. Delivered to your inbox.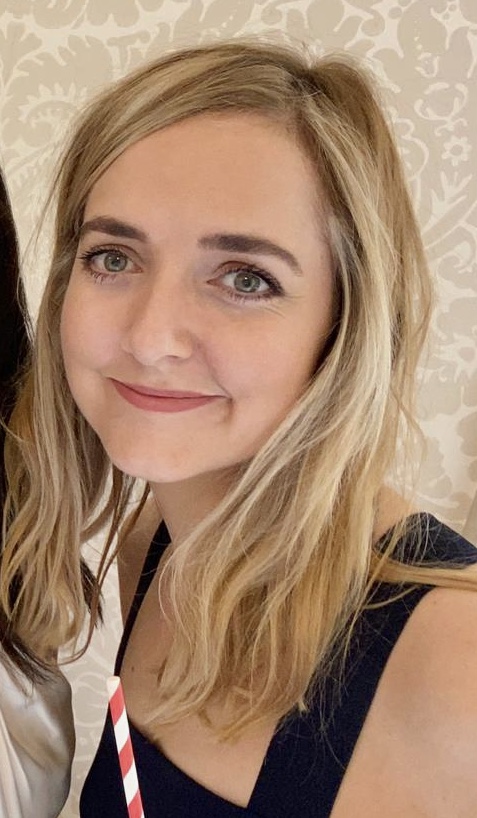 Jo Bailey has been Deputy Editor of Homes & Gardens since late 2021, overseeing all features for the print edition. Previously, she worked as the News & Shopping Editor across H&G and Livingetc - one of Future Plc's sister brands - this is where she learnt to discover the best news stories, latest trends and honed her understanding of Homes and Gardens' over 100-year-old brand.
Before joining Future Plc, she worked as an interior stylist for over ten years, specialising in commercial photo shoots for luxury clients such as; Design Centre Chelsea Harbour, The Romo Group, Christopher Farr Cloth and Heal's. She has worked closely with Homes & Gardens and Livingetc for over a decade, having styled and produced editorial shoots and events for both titles over the years.