Staircase trends 2023 – step up your style with the very latest in staircase design
2023 staircase trends teach us that this functional feature should always be creatively celebrated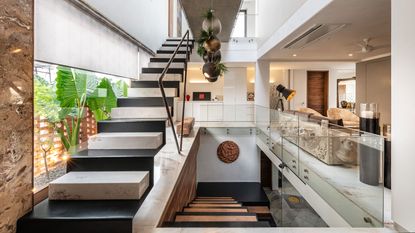 (Image credit: Boca Do Lobo)
Our collection of the top staircase trends for 2023 explores how this often overlooked element in interior design can create a magnificent architectural feature in your space, and make for a truly eye-catching focal point.
Not simply something to help you get from A to B, due to the size and, usually, the positioning, a staircase should be seen as a whole room all of its own. Staircase ideas come in all manner of different shapes, sizes, materials and styles. Many traditional designs in period properties are often crafted from stone or wood, featuring intricate and ornate detailing, with more contemporary stair designs focusing on an adventurous use of material, shape and color.
Of course, trends come and go, but staircases have been used for centuries to make grand statements in interior spaces. Designs for 2023 focus on luxurious materials, an impactful use of color, and ultimately, creatively celebrating this feature in the home.
11 Staircase trends for 2023
Gareth Betts, staircase designer at Neville Johnson says, 'a bespoke staircase renovation has the power to transform your home with outstanding results.'
So, for some beautiful inspiration for your next project, spend some time exploring our collection of the 2023 staircase trends – you might just come away with a brand new favorite look or style.
1. An elegant mix of materials
Using an elegant mix of materials and uniting contrasting textures, colors and shapes can make for a staircase design rich with appealing visual interest.
Wonderfully shown in this renovated Victorian London home, the traditional 1850s staircase has been replaced with a striking, steel and timber design from Cake Industries. Establishing a stylish contrast, the juxtaposition between the warming oak steps and floor, and sleek steel edging and railings, creates a bold, graphic look, with a unique, industrial edge.
We also love how the use of glass enhances the natural light in the space, creating a feeling of openness and allowing for the staircase to be appreciated from all angles.
2. A sleek, steel staircase
It's easy to consider steel as simply a practical element to use in a staircase, but it actually works beautifully as a modern decorative element, and more and more of us are choosing to use steel due to its strength and incredibly versatility.
We love the emphasis on the striking, thin elegance of the tough metal in this staircase design, creating a stylish and graphic disruption in the space against the white walls and columns.
There is so much variety when it comes to using steel, with this design embodying a more stripped-back, industrial look, but steel can be elegantly finished in a variety of shapes and colors to perfectly suit your style.
3. Colorful designs that make an impact
A staircase provides a great area in the home to really make an impact with paint and color.
From stair carpet, to stair runners and stair paint ideas, these are just some of the ways you can be creative with color on your staircase.
We adore this joyful, painted pink staircase, created by Danish designer and stylish, Sussie Frank. The use of color enhances the staircases' sculptural and curvaceous form, and creates a stunning design that feels fresh and perfectly in-keeping with Frank's colorful and contemporary home.
The dark wooden rail and natural, textured carpet creates a grounding atmosphere, with the beautiful chandelier and complementary, colorful rug adding the perfect finishing touches to the overall look.
4. Show-stopping materials
When many of us think of a staircase, we think of a design crafted from wood, or metal, well, as interior designs become more and more adventurous and unique, the use of luxurious materials, such as marble and stone, are becoming increasingly popular with designers to create utterly transformative designs.
'Stone may appear to be an old-fashioned or a traditional material to select for your staircase, but it has been reinvented,' says Lucy Searle, global editor in chief, Homes & Gardens.
'Opt for modern molding techniques to create a sense of movement and flow, with a sweeping shape and gently curved edges adding a more contemporary note to this classical material. Choose a very pale or super dark stone for maximum drama.'
If you want to really establish a luxe look and palatial feel, use a material such as marble – rich with incredibly natural beauty and long-lasting durability.
5. Floating staircases
Floating staircases have been popular with architects and designers for quite a while now, but this design still remains one of the top trends for 2023.
'A floating staircase can really create a sense of magic and intriguing visual interest. Stripped back to bare essentials, a floating staircase is a simplified design that can wonderfully trick the eye; ideal for those who prefer a more modern, minimalist style, or for smaller spaces where you want light to flood through a room,' says Sarah Spiteri, global brand director for Homes & Gardens.
So how does a floating design work? Well, instead of being supported at each side, the stair rises are connected to a hidden metal framework within the walls, often made from materials such as steel, or supported by a hidden frame underneath. This leaves the risers exposed, establishing the unique, 'floating' effect.
Pair with a unique hanging railing, like in the design above, sleek glass panels, or leave full exposed for a truly striking look.
6. A stunning, spiral staircase
Historically, spiral staircases were originally created for medieval castles as a from of protection. The staircases were built to turn clockwise, better for those that were right-handed, therefore, better for armed soldiers and swordsman if they needed to attack enemies coming up the stairs...who knew!
Over time, the spiral staircase has been revolutionized into a magnificent design feature, adding a dynamic presence to homes, hotels, offices and more.
Richard McLane, design director at Bisca says, 'from a design perspective, spiral staircases, with their DNA-like profiles, are both sculptural and functional. Practically, they are great for those who want to improve their current living space without physically moving; as a spiral is a good way of extending up to the loft, or down into the basement.'
7. Timeless timber and the warmth of wood
One of the most versatile materials to use in construction and interior design, Richard McLane explains why the use of timeless timber is more popular than ever.
'A natural timber finish for stair treads is taking over from fumed and gray tints which have been popular in the last few years. In 2023 we expect to see more 'raw' finishes brushed to reveal the natural pattern of the grain and create a tactile surface, finished with oil or a matt lacquer to preserve the warm, natural tones of the wood.'
Importantly, timber is also great sustainable option, which is a focus across interior design trends for 2023.
McLane goes on to say, 'another reason timber is gaining in popularity, is it is a material which can be recycled and repurposed. Requests for using sustainable materials in our designs are now more common than not. Whether it's sourcing reclaimed wood barrels from an old vodka distillery or working with pieces our customers have sourced themselves, reusing timber or even a slab of stone adds a piece of history to the design, with a story to tell.'
8. Smart staircase lighting
As we have discussed, staircases can often be neglected design features in the home – especially when it comes to lighting.
Stair lights can not only act as safety features to help you see where you are going, they can help to beautifully illuminate your chosen design and create an alluring light feature.
For 2023, we are set to see a rise in smart staircase lighting. From intelligent motion sensors that can light up your steps as you come and go, as shown above by TikTok user homefad, to sleek LED strip lighting, these modern modifications can transform the look and userbility of your staircase.
9. Comforting runners
Interior trends over the last few years, especially after the pandemic, have seen us make our homes more comfortable and cozy than ever, and one way you can transform a regular looking staircase with color, texture and comfort, is with a beautiful runner.
Andy Guard, creative director at Roger Oates Design says, 'In the past, staircases have been rather overlooked, but consumers are now seeing them as an area where they can make a visual statement and add a touch of personality. Stair runners are decorative in their own right but on wooden and stone staircases they also soften the resonating sound of crashing feet. For 2023, warm-tone neutrals are taking over from grays, whilst natural fibers add comforting texture.'
10. Soft, organic simplicty
Fluid forms and organic shapes are set to dominate design trends for 2023, and this trend can be taken all the way to the staircase.
Helping to create a more relaxed, calming atmosphere, the white-washed timber used for this staircase has been beautifully crafted with a sweeping, soft edge, creating a more inviting, informal look. The beautiful curved panel creates a truly elegant design detail, with the dark wooden rail adding warming color and further natural texture. A simple yet utterly beautiful design.
11. Warm metals for balustrades
For balustrades, Richard McLane from Bisca says that 2023 trends will focus on warmer-toned metals, especially bronze.
'People are more and more interested in time-honored craftsmanship and a balustrade of hand-forged, hand-finished uprights. A rectangular panel within the balustrade, as shown above, adds more detail and increases the design scope, with a small, decorative addition in brass catching the light and adding interest and a touch of luxury.'
Which type of staircase is best?
There is no 'best' staircase as a whole; this depends on the space you have available and, of course, your personal style.
For modern homes, straight stairs can work well as they are the most minimal style out there. Alternatively, look to floating staircases where the treads are attached to the wall, appearing to hover without support.
Smaller spaces could make use of spiral staircases which, as described above, are perfect due to their tiny footprint.
An L-Shaped staircase, which include a turn either at the ground floor or halfway up, is lovely in a modern farmhouse home, or any design where there is plenty of room available.
Possibly the most grand staircase style of all is the spilt staircase, which begins with one flight of stairs before splitting into two staircase on either side of a landing.
What is the rise on a staircase?
As with any new work being done on your home, when building a staircase there's a lot of jargon to pick up on.
One which often comes up is the 'rise' of the staircase. What this essentially is is the distance between one tread and the next, measured vertically.
Typically, staircases should have a maximum rise of 220mm, however, different regions have different requirements to what rise is acceptable, so be sure to check local regulations.
Sign up to the Homes & Gardens newsletter
Decor Ideas. Project Inspiration. Expert Advice. Delivered to your inbox.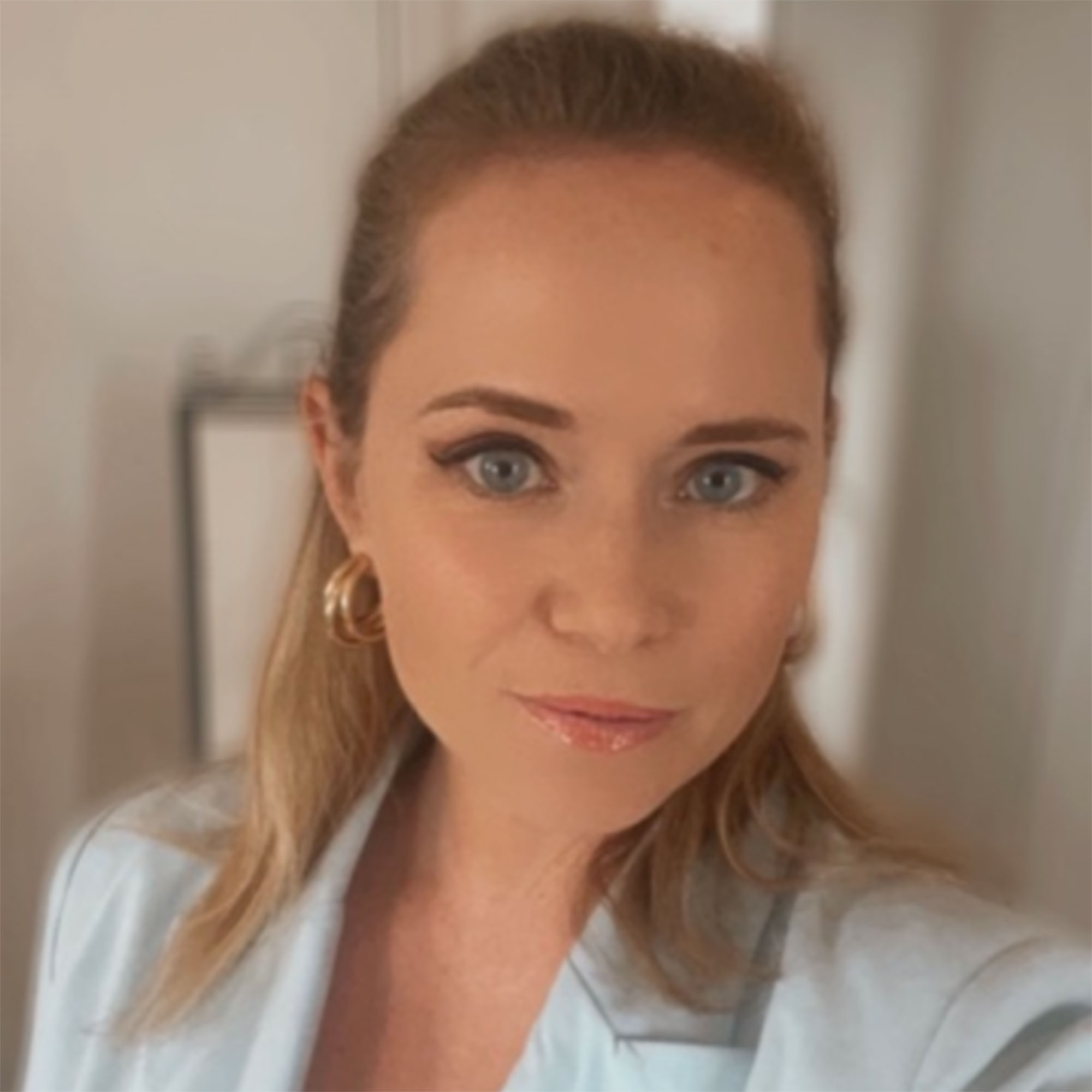 Thea Babington-Stitt is a Content Editor at Future. She has been an interiors journalist for nearly 10 years and has held positions at LivingEtc, Country Homes & Interiors and Homes & Gardens. Currently, she is writing for Ideal Home and Style At Home's websites and magazines.