Traditional fireplace ideas – classic looks for hearths and mantelpieces
We've rounded up the must-have traditional fireplace ideas, from elegant cast-iron pieces to choosing the right surround, ahead of the cooler weather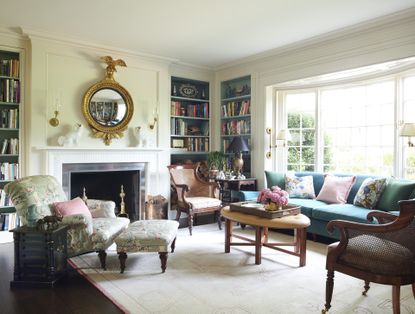 (Image credit: Brockschmidt & Coleman/Paul Costello)
Traditional fireplace ideas have been around for centuries, from Tudor halls and grand Georgian mansions right through to humble cottages and Victorian townhouses. While designs have evolved, the purpose has always been the same – to provide families with a source of heating, cooking and comfort.
Today, modern ovens and central heating have replaced the need for an inefficient open fire, yet it is still one of the most sought-after features in period properties, evoking a romantic image of a time gone by and providing a cozy focal point.
While many homeowners are lucky enough to find original fireplaces still intact, some have been removed or replaced with living room ideas that have inauthentic designs by previous occupants. This might mean you need to search for traditional fireplace ideas to help restore your fireplace to its former glory.
Traditional fireplace ideas
If you're looking for fireplace ideas, a traditional fireplace elevates a home, whether it's a period property or one that's more modern. With logs burning in the hearth, it adds literal warmth, while its elegant exterior creates a cozy atmosphere even when the embers have died down.
'A fireplace quite literally transforms a room, a real focal point, it brings people together. They are lovely community pieces,' says Owen Pacey, founder of Renaissance London, a longstanding seller of antiques, specializing in traditional fireplace restoration and reproduction
How to choose the right traditional fireplace ideas for your home
'When choosing living room fireplace ideas, it's best to go with your initial instinct and choose something you really like the look of so long as its exquisitely crafted,' advises Paul Chesney, managing director of Chesneys, 'however, it's not necessary to go for a Victorian fireplace if you happen to live in a Victorian house. Architecturally, proportion of a fire surround is more important than matching the period of the fire surround to the period of the house.'
1. Embrace the beauty of Victorian fireplace ideas
Tiles are an icon of the Victorian fireplace and there are plenty of traditional fireplace ideas to choose from. Whether you opt for ornate fireplace tile ideas to flank either side of a stove or lay them in the hearth to create a pop of color, the tiles will quickly become the star of the show – always looking stunning, regardless of whether the fire is lit or not.
Of course, if you're looking for traditional fireplace ideas that focus on a tiled design, your first question will be 'What tiles are suitable for a fireplace?' There are plenty – from porcelain and ceramic, to glass, marble and natural stones.
'Porcelain is always a good bet,' says Hamish Smith, creative director at tile manufacturer Ca'Pietra. 'It naturally absorbs the heat because of its density, but whichever tiles you end up choosing, be sure there's a buffer of 15in between your tiles and the flame. Also look to use a heat-resistant adhesive and grout that can withstand high temperatures.'
2. Be inspired by Regency style for on-trend traditional fireplace ideas
Take inspiration from the Regency period and ensure your fireplace makes a statement. Mantelpieces in this period tended to be larger in order to accommodate items like carriage clocks on display.
In order to create balance with the decor, the mantelpiece's design is simpler, tended to be white or lightly veined marble and featured reeding, corner tablets and decorative roundels.
'In terms of trends in traditional fireplace ideas, we have often been using steel slips with a beaded edge instead of stone. The detail was popular with Regency chimneypieces that used coal grates,' explains Courtney Coleman founder of design company Brockschmidt & Coleman.
'This white marble Regency-style mantel and steel slip give an elegant focus to a library surrounded by bookcases and lightened with a bow window. While the mantel is quite large, the delicate carving, light color marble and ethereal steel slip keep the fireplace from dominating the room.'
3. Give a traditional fireplace a modern edge with paint
Of course, your traditional fireplace ideas aren't just limited to showcasing the mantel's natural materials. Painting your traditional fireplace the same shade as your walls will highlight the architecture of the fire surround, helping it to blend into the scheme and adding a touch of period elegance without dominating the space. Pair with a minimalist hearth to help maintain the pared-back scheme.
4. Create a focal point with a cool colored mantelpiece
'We often advise painting wood chimneypieces a different color than the trim in the room,' says Billy Brockschmidt, founder of design company Brockschmidt & Coleman.
'Here, a cool blue color complements the slate slip and hearth and to contrast with the warmer ochre wall and trim colors. The strong mantel acts as a base for an antique mirror, cachepots, hurricanes and antique Paris porcelain.'
5. Traditional fireplace ideas to add color? A tiled hearth
An original fireplace with tiled surround is a prized feature in many homes, but increasingly we are opting for the efficiency and environmental benefits offered by a stoves – and these also make for fantastic farmhouse fireplace ideas, perfect if you love that style. Tiling behind your stove in a light color helps it to stand out, while the expanse of hearth gives you the space to be creative with pattern and color.
6. Pick a carved wooden fireplace for grandeur and warmth in equal measure
While stone is usually the go-to material for classical styles, wooden fire surrounds can be less imposing and feature the same exquisite carved details as grander marble designs, adding interest and warmth to your space. Invest in a reclaimed wooden traditional fireplace to add instant patina and character.
'Homeowners love reclaimed wood mantels because of their old world looks and timeless beauty. The very fact they're reclaimed makes each one unique and different,' says Taylor Moore III, Vice President of specialists E.T. Moore.
7. Show off a fireplace's contours by painting a chimney breast in a bold color
'Fireplaces can be fantastic features but painting the chimney breast with a contrasting color can change the perception of the room dimensions. A strong color on the chimney breast can make it appear to extend,' says Helen Shaw, director at Benjamin Moore.
'If the room is long and thin with the fireplace on a long wall, painting the fireplace a darker color will make the room appear even longer. In this case it's better to paint one of the short walls the stronger color so the room appears to be more square.'
8. Balance modern style with traditional fireplace design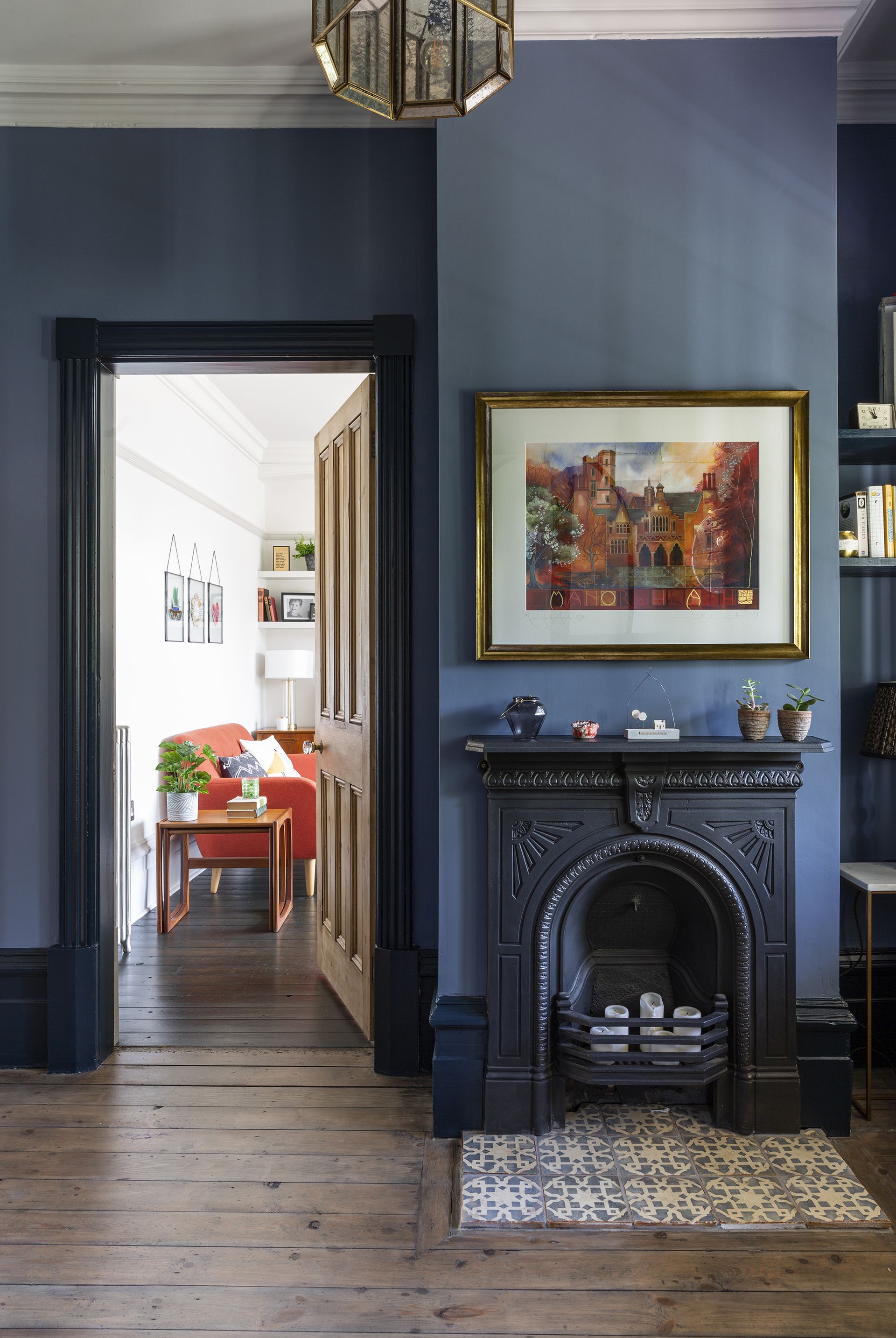 If you're looking to bridge the gap between traditional features and a more modern style, a matte black traditional fire surround is a great choice. Striking a bold silhouette against a dark wall color, pair the black surround with an ornate tiled hearth to bring a touch of quintessential Victorian style to your living room.
9. Paint walls and fireplace in complementary shades
Your traditional fireplace is a dominating piece of your room's design so it can be hard to strike the balance between this and other elements – particularly wall color.
'When it comes to painting a traditional fireplace, a good tip is to select an item such as the sofa, curtains or a cushion that can act as the starting point for the color palette. Using an individual point will help you to focus and select a complementary color to bring your fireplace to life,' says Helen Shaw, director at Benjamin Moore.
Here, the pink and white sofas have inspired the scheme, with the white painted fireplace set against the pink wall. Painting the fireplace a lighter color than the wall helps to brighten the space and make the fireplace harmonize with the rest of the interior design.
10. Take inspiration for your traditional fireplace ideas from classic designs
The epitome of elegance and affluence, handcarved statuary marble mantelpieces were popular in Europe in the 17th and 18th centuries and continue to be a favorite for homeowners today. With beautifully intricate designs and dainty detailing, a handcarved marble fireplace brings a hint of pattern to a neutral scheme that will instantly elevate any room.
For the most part, Georgian designs were all about making a statement, with generous proportions and classic motives. Wealthy homes opted for marble designs while more modest households painted their wooden fireplaces white, adding mock marble veining to emulate the look.
Quintessentially Georgian, this antique Dalquharran Castle Portland Stone fireplace from Westland London was designed by Robert Adam and features classical friezes including carved lyres.
What can you do with a traditional fireplace?
A mirror is the most obvious traditional fireplace idea.
'Since a fireplace is often the focus of the room, a large convex mirror reflects the whole room. Wall sconces flanking the mirror or hurricanes or even small lamps with shade on the mantel shelf give a glow to the center of the room,' explains Courtney Coleman founder of design company Brockschmidt & Coleman.
If your fireplace is unused, you can decorate the area around the grate, too.
'One trick we often use is to pile up some firewood inside the fireplace. This gives such a lovely warm and homely feel and can transform an empty fire place,' says Emmie Brookman from Silver Mushroom.
You can also use an empty fireplace to create an artistic feature in your room. Stacks of yellowed paperback books piled high and scattered with vases of foliage and pretty candles create a pretty period-inspired scene – perfect for a booklover.
Can I use my existing chimney with these traditional fireplace ideas?
Whether you've opened a new fireplace or have one that is already in use, it is vital that you check that it's in good working order. Your first port of call should be a certified chimney sweep, who will not only be able to check whether your chimney is clear from debris but will also be able to give it a safety check. They will confirm that your flue lining, chimney and grate are all compatible with use, they will also be able to recommend any changes or replacements to keep it in good health.
Once your fireplace is up and running, you should get it checked every six months – once at the start and once at the end of the colder seasons.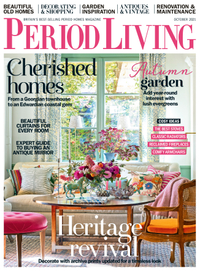 This feature was created by H&G's sister brand, Period Living magazine
Subscribe to Period Living for more inspiration
Period Living is the UK's best-selling period homes magazine, and is also available in the US. A subscription provides you with all you need to know about caring for and improving a traditional house and garden in a classic English style.
Sign up to the Homes & Gardens newsletter
Decor Ideas. Project Inspiration. Expert Advice. Delivered to your inbox.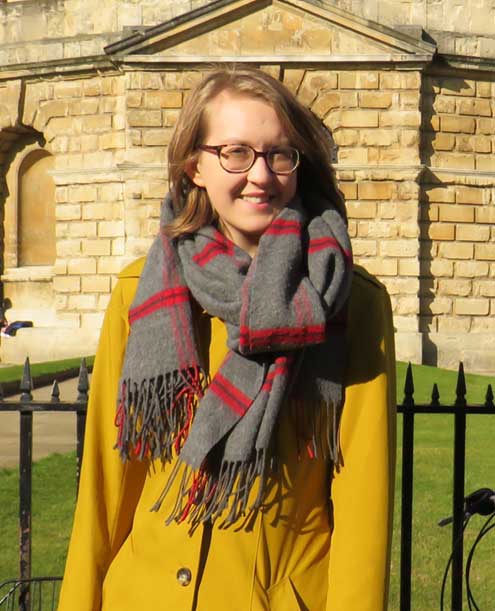 Content Editor and Sub-editor
Having graduated with a first class degree in English Literature, Holly started her career as a features writer and sub-editor at Period Living magazine, Homes & Gardens' sister title. Working on Period Living brought with it insight into the complexities of owning and caring for period homes, from interior decorating through to choosing the right windows and the challenges of extending. This has led to a passion for traditional interiors, particularly the country-look. Writing for the Homes & Gardens website as a content editor, alongside regular features for Period Living and Country Homes & Interiors magazines, has enabled her to broaden her writing to incorporate her interests in gardening, wildlife and nature.