Fireplace tile ideas – 10 ways to bring texture and color to a space
These fireplace tile ideas prove that there are myriad ways of introducing new materials and colors to a room – whatever your style

(Image credit: Future)
Fireplace tile ideas can be used to frame or draw attention to a fireplace, add an accent color to a room, bring texture to a plain space – and to set the tone for the whole decorative scheme.
Whichever room you are looking for fireplace ideas for, there is a tile that will be the perfect choice. The best advice? Pick a tile that reflects the style of your home, if not its period, and if your fire surround is intricate, don't choose incredibly detailed fireplace tile ideas, which will battle for attention.
Below, we look at the best fireplace tile options for every space.
Fireplace tile ideas
Fireplace tiles needn't be limited to a small part of the surround – they can be used to clad an entire wall in a contemporary home, matched with hearth tiles for a cohesive look, or contrasted with them for drama. Whichever your preference, these fireplace tile ideas will inspire your scheme.
1. Create a sleek look with contemporary fireplace tiles
The most impactful of living room fireplace ideas is to clad the entirety of the chimney breast. This will work on a flush-finish chimney breast, and is particularly successful if the pattern created by the tiles is vertical, as on this chimney breast's book-matched marble tiles. Match the chimney breast hearth to the hearth's and you will have an elegant finish that's streamlined and pleasing.
Choose heat-resistant tiles – most porcelain tiles should stand up to the height (though check with the manufacturer) and can be designed to mimic the look of other materials, such as marble and even wood.
'When selecting a material for your fireplace surround, be sure to check with an expert on required distances from the actual fire as well as suitability for this kind of application, as different surfaces will have different properties,' advises Oliver Webb, Director at Cullifords.
2. Highlight a stove with herringbone tiles
Stoves need a backplate of some kind to protect the wall behind – and tiles can be used to add color or texture to highlight the tile in front. Here, a traditional-look stove is complemented by a contemporary take on rustic brickwork.
'Fireplaces can play an important role in creating a welcoming interior. This can either be done by making a bold statement, or going more minimal by reflecting the style of the rest of the room,' says Katie Thomas, founder of interior design company KTM Design.
'If you want to create an impact, choose patterned tiles or use shaped designs which will help draw your eye, such as herringbone or fish scale. For a more blended design, choose a simple, large neutral-colored tile. Larger tiles are best for a minimalistic look whereas smaller tiles are best for feature fireplaces.'
3. Combine fireplace tiles and a TV wall
In a small home, a fireplace can be combined with TV wall ideas – and tiling the entire wall can be both practical, especially if you have young children, and beautiful, especially if you use a natural stone with intricate striations and gorgeous tones, as in the room above.
Bear in mind that high gloss finishes will reflect light to enhance a small room. 'Popular materials to use for fireplace tiles include ceramic, porcelain, glass, metal, quartz, and stone, which are all durable and can withstand high temperatures,' says Katie Thomas, of KTM Design.
4. Use traditional fireplace tiles for color and texture
When we think of fireplace tile ideas, it's usually the tiles that sit around the mouth of the fireplace or on the hearth – the back of the fireplace itself often gets ignored, with rendered finishes the most common approach.
However, using tiles – or in this case brick slips – inside the mouth of the fire itself can create a beautiful finish that is perfect for purely decorative fireplaces, or for use with gas or bio-ethanol fires that sit in a basket away from the tiled area (to preserve its good looks). Always check the suitability of the tiles you choose since even gas and bio-ethanol fuelled fires are very hot.
5. Add a contemporary twist to traditional architecture
A contemporary treatment of fireplace tile ideas – such as tiling the wall above and around the fireplace itself needn't be limited to modern homes – it can really suit traditional rooms, too.
'If you're looking to make a statement on your fireplace, consider a beautifully detailed or colored surface on the wall above the fireplace. Adding a touch of glamor and sophistication, the multicoloured details in a surface like the one above will act as a stunning focal point,' says Oliver Webb, Director, Cullifords.
6. Choose fireplace tile ideas to reflect light
Nothing about your home's interior design has to be traditional – so if you have a small or dark room to remodel, or if you just want to create impact, you may have considered decorating with mirrors – or, in the case of this room, mirrored fireplace tiles.
These will, of course, have to be specified to ensure they can take the heat of a fire at such close proximity, but the effect, especially when layered with artwork on the chimney breast, is well worth the effort.
7. Introduce natural stone with fireplace tiles
Every successful interior design scheme has an element of natural materials within it, and you can introduce it with fireplace tile ideas in the form of stone. Marble – or marble-effect – tiles
'The fireplace box was already part of the home. We renovated the façade around the fireplace by painting the millwork a dramatic deep blue/black to create drama in the space. The stone around the façade is marble and was kept simple and timeless for longevity,' says Creative Principal Karen Wolf of Karen B Wolf Interiors.
8. Source period fireplace tiles for an authentic look
Traditional fireplace ideas put the surround and fireplace tiles center stage. 'Rooms with fireplaces in them will have almost always been designed so that the eye will be drawn to the fireplace, and so it's important to consider the color properly,' suggests color and paint expert Annie Sloan.
For this reason, it's vital that the fireplace tiles you pick suit the period of the fireplace and property itself. 'If you are unsure of the period of the house, a really good tip is to politely ask your neighbors to see if they have any original features in their house you can look at. It's the best way to find out,' says Owen Pacey of Renaissance London.
9. Give a farmhouse grandeur with fireplace tiles
If you are looking for farmhouse fireplace ideas with grandeur, like the tapered chimney breast in this magnificent room, you will be well advises to pick a stone that is local, complements other natural elements in the room such as beams. Doing so will add a ton of texture to the space, while a lighter stone tile won't overwhelm the space.
10. Introduce pattern to a plain scheme
'Acting as an attractive focal point in your home, the fireplace is a feature that will completely transform the overall look of your interior. Introducing tiles can often set the tone, creating an appeal that adds interest and eye-catching style,' says Amanda Telford, Marketing Manager at CTD.
'You can achieve a truly statement look by teaming geometric tiles in a monochrome palette with period accents and Delft-inspired details. A completed look can be attained by painting the mantel, walls and skirting in a striking shade of Dutch blue for an effortless appeal.'
What tile looks good on a fireplace?
Tiles that look good on a fireplace include natural stones – marble for a sleek, contemporary look or authentic period feel, granite or slate for a farmhouse feel – and porcelain, which can be designed to mimic the look of most other materials, including wood. Original antique fireplace tiles are a wonderful addition to a period home, too.
Can any tile be used on a fireplace?
Not all tiles are suitable to be paired with a working fireplace since the high heat levels will damage them, usually by cracking. It is always worth checking with the tiles' manufacturer before buying fireplace tiles.
Are porcelain or ceramic tiles a good choice for fireplaces?
Porcelain tiles are a good choice for fireplaces – not all ceramic tiles are.
'All tiles are fired at temperatures in excess of 700ºF/1300°C during production, so they are perfectly capable of standing up to the heat levels being kicked out by a log burner or stove,' advises Colin Lincoln-Evans of Tile Mountain.
'However, whilst some ceramic tiles can be subjected to heat without being affected, it's advisable to opt for more hardwearing porcelain tiles (the material most prominently used for floor tiles) as they're likely to better withstand constant heating and cooling across the life of the tile. Porcelain tiles – especially full-bodied porcelain tiles which have glaze running all the way through the tile – are more hardwearing and if chipped by say, a poker or tongs, will not show up the damage as readily as a standard tile with a surface glaze.'
'Quality porcelain slabs are available in a huge choice of finishes and are a great option for tiling a fire surround,' agrees Jo Oliver, Director, Stone & Ceramic Warehouse. 'The density of the clay and the high-firing process used to make porcelain tiles results in a product that can withstand very high temperatures making them suitable for use in a fireplace setting. The tiles should be fixed to a cementitious board using the correct tile adhesives and whilst the tiles should not be in direct contact with the actual flames, they can be used to surround the fire. Large format slab tiles offer a contemporary finish with minimal grout lines.'
Which fireplace tiles won't be easily damaged?
'99.9% of porcelain tiles are suitable for use in fire surrounds, hearths and fireplaces and there are no restrictions on the size or design you go for. However, given that wood burners and stoves are prone to creating ash and soot, it's probably a good idea to opt for tiles that feature a satin or matt glazed surface so as to minimize the risk of stains and scratches from accessories such as ash pans, pokers and tongs,' says Colin Lincoln-Evans of Tile Mountain.
'Tiles with these types of finish are a bit more hardy than those with a high-gloss polished finish and the tougher surface layer will require much less effort when it comes to cleaning and upkeep.'
Should fireplace tiles be sealed?
'If you've opted to use tiles with a polished finish in your fire surround then do ensure that you seal them if required. The manufacturer's instructions will stipulate whether the tiles need sealing or not – tiles with this kind of finish often require such an action so as to prevent them from staining,' says Colin Lincoln-Evans of Tile Mountain.
'hilst most porcelain tiles are impervious to organic matter, those with highly polished surfaces and porous tiles such as those constructed from natural stone like limestone and slate will be susceptible to staining by ash, soot or damage from an errant ember, so please do seal them.'
Do fireplace tiles require a specialized grout?
'Use heat-resistant adhesive and grout,' says Colin Lincoln-Evans of Tile Mountain. 'Most standard grout and adhesive is suitable for use with underfloor heating systems and as such, is durable enough to withstand intermittent radiant heat from log burners and stoves. However, you may want to ensure the performance of your installation by opting for specially formulated heat resistant adhesive and grout, especially if your tiles form the housing for a heat source that is in constant use.
'As with tile surfaces, your grout joints are at risk of becoming stained and discolored by ash and other detritus associated with open fires, so it's always a good idea to protect them. Grout joints within natural stone and polished tile installations will be sealed just along with the tiles themselves if you've gone down the sealing route, however, you can protect just the grout.
Sign up to the Homes & Gardens newsletter
Decor Ideas. Project Inspiration. Expert Advice. Delivered to your inbox.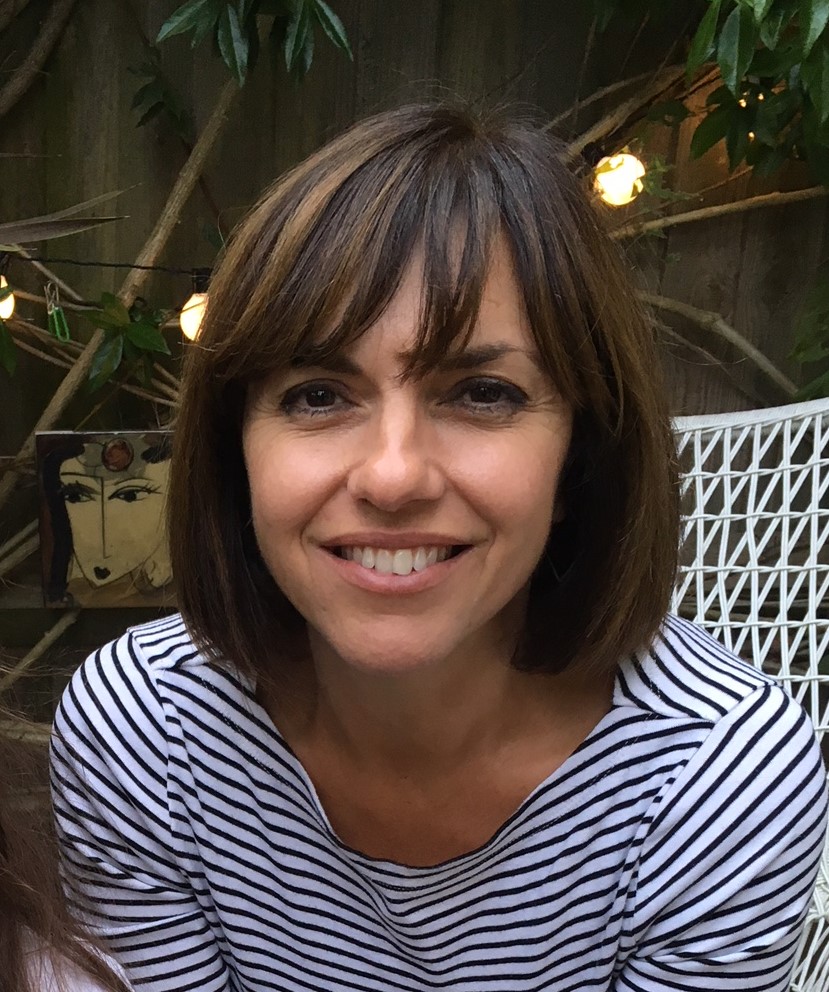 Lucy Searle has written about interiors, property and gardens since 1990, working her way around the interiors departments of women's magazines before switching to interiors-only titles in the mid-nineties. She was Associate Editor on Ideal Home, and Launch Editor of 4Homes magazine, before moving into digital in 2007, launching Channel 4's flagship website, Channel4.com/4homes. In 2018, Lucy took on the role of Global Editor in Chief for Realhomes.com, taking the site from a small magazine add-on to a global success. She was asked to repeat that success at Homes & Gardens, where she has also taken on the editorship of the magazine.