White bathroom tile ideas – 10 ways with white tiles
Fresh white bathroom tile ideas – to help you choose the perfect design to suit your personal space, from simple to sophisticated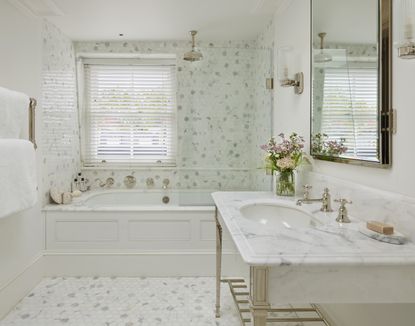 (Image credit: Drummonds/Alison Henry)
White bathroom tile ideas can be used to create a crisp, clean and timeless room scheme or they can serve as a neutral backdrop to boldly colored or patterned accents. They go with just about everything, make a room feel lighter and brighter and are less likely to date than a heavily decorated design.
White bathroom tiles come in a choice of materials including porcelain, ceramic, natural stone, cement and glass mosaic, and in many different shades, from warm to cool. They also come in a choice of finishes, from polished and semi-polished to imaginatively textured to matt and velvety smooth – all of which means bathroom ideas galore for your remodel.
Below, we show you our favorite white bathroom tile ideas so that you can get the look just right.
White bathroom tile ideas
Bathroom tile ideas' sizes vary, as do laying patterns, offering a surprising variety of choice, and making it perfectly possible to add character and interest to your room, however seemingly simple the white bathroom tile.
1. Add interest to white bathroom tile ideas with pattern
If you are looking to add interest to white bathroom ideas, simple square tiles are a clean, utilitarian classic – here they are given a contemporary update with the addition of modern pattern.
Danish brand Vipp has recently opened its fourth hotel destination, this one on the island of Lolland, a two-hour drive from Copenhagen. Its interior is designed by Julie Cloos Mølsgaard who has used white bathroom tile ideas from File Under Pop – each tile with a raised pattern and fixed in a balanced order – to add a note of quirky modern interest and character.
2. Use shape to introduce character
If you are looking for bathroom backsplash ideas with real interest, take note: interior designer Alison Henry teamed fittings from Drummonds with Statuario marble hexagon mosaics on the floor and walls to create a sense of elegance and charm.
As she explains, 'I wanted to make the room feel light and bright, to play on the textures and to contrast the hexagon mosaics with the slabs of the same marble used on the vanity and bathtub surround. As there is both a window and a roof light in this room, there is lots of natural light which creates interesting shadows and movement on the marble. The mosaics make the room feel luxurious and yet quite relaxed, creating a spa-like look accentuated by the soft towels and decorative accessories.'
3. Make use of a layout pattern
White bathroom tile ideas can be given texture and interest with an intricate layout pattern. Here, Carrara marble brick tiles, laid in a herringbone pattern, add classic style and boost the sense of space in this slender room by continuing up the far wall.
The small format of the tile and the extra grout on the floor have the added benefit of reducing the slipperiness of the surface too. The traditional style Cheshire freestanding tub is by Victoria + Albert Baths, shown here in an interior design by D+D Home Australia – a wonderful example of how to create marble bathroom ideas without being too grand.
4. Mix white bathroom tile ideas with wood
Need shower tile ideas? In this serene design by Studio Gild, white subway bathroom tile is teamed with a wood vanity to introduce a touch of natural warmth. The brushed white oil finish of the timber not only highlights the beauty of the wood grain, it also echoes the cool tones of the room scheme.
Classic white marble bathroom floor tile ideas add another natural element and accentuate the mixed material approach.
5. Layer the whites
If you are looking for tile ideas for a small bathroom, all-white will, of course, enhance space visually – but needn't be dull.
'White on white on white can create a layered effect that softens the monotone look and prevents a stark result, especially when combined in different formats and finishes,' advises Louisa Morgan, creative director of Mandarin Stone.
Here, Albion white matte ceramic wall tile in a square format are teamed with polished porcelain floor tiles in a rectangular shape and honed stone cube mosaics to surround the bath.
6. Focus on the finish
The glossy crackle finish of these Architectonic ceramic field tiles in Pin Welt design from Waterworks add a subtle lift to simple white bathroom tile ideas. Their handmade beauty adds character to the all-white scheme, while their gleaming surface reflects light and accentuates the bright and elegant feel of the room – if you are searching gray bathroom tile ideas, this are a wonderfully light-reflecting option. They are teamed here with a Julia faucet in a polished nickel finish, also by Waterworks.
7. Use white bathroom tile ideas as a clean backdrop
'Large format white tiles won't compete with other designs, but will act as a wonderful base to build on,' explains Grazzie Wilson, creative lead at Ca'Pietra. These Delicate porcelain tiles are shown here in 23x47inch (60x120cm) format and satin finish, used to create a fuss-free backdrop to a striking monochrome scheme.
'From a practical point of view, large format porcelain tiles are low maintenance, easy to clean and will look as good tomorrow as they do today,' she continues. 'A large white tile makes a room feel lighter and brighter, opening up the space with fewer grout lines, and acting as a complementary tile for any other choices in the room – from patterns and prints to tiles with intricate detailing.'
9. Combine white with warm-colored metal
Proof that white need not be flat comes in the shape of these handmade zellige wall tiles, their soft shades complemented by the mellow metal Pinna Paletta shower fittings by Kallista from West One Bathrooms.
'The undulating tones of white with variations of cream and gold in the tiles soften and warm up the whole space, acting as a wonderful backdrop to the unlacquered brass fittings,' says West One Bathrooms designer Kaitlin Reading.
9. Think in terms of texture
It can be tricky to find a wall tile to work well with a patterned encaustic floor tile. Plain white may feel clinical, while color or more pattern may just be too much. One solution – white tiles with texture, as shown here with an Aqata framed shower panel from Ripples, which features a reeded glass to accentuate the focus on tactile finishes.
10. Choose an unexpected design for drama
An unusual format or pattern can add movement or theater, perhaps unexpected for a white tile. These Craze porcelain tiles from Ann Sacks at West One Bathrooms feature a glass-like glaze to create a crackle design inspired by ancient pots found in Mediterranean countries. A contrasting dark grout highlights the random shapes, while a matching grout would make the effect less dramatic – the choice is yours.
What goes with white tile in a bathroom?
White tile can be used to set off a striking focal point, such as a colored bath tub or vanity, or to make a fresh backdrop to bright accents, such as a patterned linen blind or colorful wallpaper. Combine them with some areas of painted wall in classic sea blue for a tranquil feel, or with black fittings to make a smart and monochrome Art Deco look. For an instant lift, add colorful towels and accessories.
Are white bathroom floor tiles a good idea?
Light and bright white floor tile usually works well in most bathrooms, but particularly so in smaller rooms, reflecting light to boost the sense of space. White porcelain tiles work particularly well, since they are durable, water resistant and easy to clean, but make sure to check that they have an anti-slip finish before purchase.
Sign up to the Homes & Gardens newsletter
Decor Ideas. Project Inspiration. Expert Advice. Delivered to your inbox.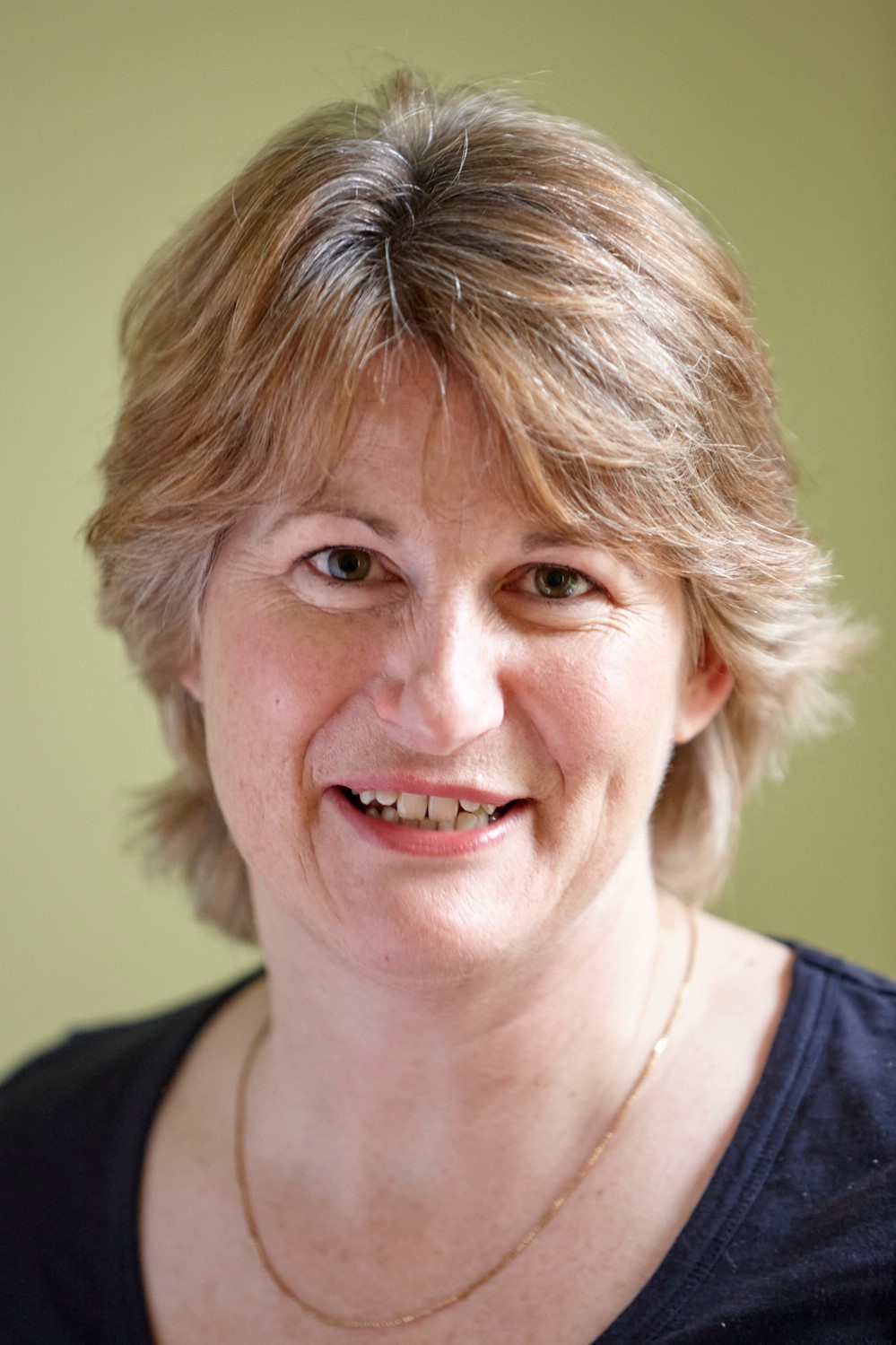 Amelia Thorpe is a specialist interiors and design journalist, covering every topic to do with homes from fabrics, furniture and lighting to surfaces, kitchens and bathrooms.
As the daughter of an antique dealer and a lifelong collector of old cookery books and vintage graphics herself, she also has a particular expertise in antiques, mid-century and decorative arts of all kinds.
Drawn to homes because of their importance in the happiness of our lives and the enjoyment they can bring, Amelia has been writing about the topic for more than fifteen years. She has interviewed some of the most influential designers of our time, from Piero Lissoni, Antonio Citterio, Jaime Hayon and Arik Levy to Nina Campbell and Robert Kime.