How do you maximize space in a small walk-in closet? 5 tricks design experts use
Need to make the most of space in a small walk-in closet? This is what the experts recommend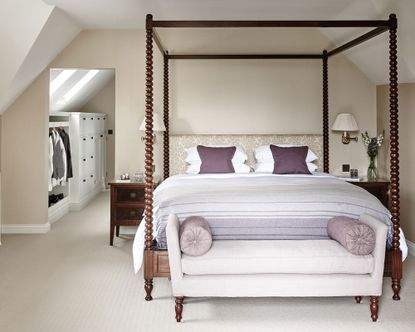 (Image credit: Sims Hilditch)
Wondering how professional organizers maximize space in a small walk-in closet? It may be an ultra-desirable bedroom feature, but if a walk-in closet is cramped, it's going to feel compromised. And a closet that's small can easily end up this way.
But with clever closet organization ideas, your walk-in closet ideas can still be achieved in a smaller space. It's possible to create beautiful clothes storage solutions that keep everything in great condition, and which deliver on your dressing room ideas, too.
Here, experts share how to make the most of small walk-in closet ideas and enjoy the benefits of storage that makes all your items easy to locate and access no matter the compact proportions of the space.
How do you maximize space in a small walk-in closet?
If a walk-in closet is part of your bedroom storage ideas but you don't have the space available for a large version, you'll need to know how to maximize space and organize clothes in a small walk-in closet.
The answer lies in two main areas: the clothes storage solutions employed within the closet, for example shelving, hanging rods, drawers and so on; and the techniques you use when storing items.
Bear in mind that a custom design can be well worthwhile if a lot of space can't be dedicated to a closet. 'Going bespoke for smaller walk-in closets is the ideal way to ensure that you make the most of all available space and maximize on storage,' says Melissa Denham, interior stylist at Hammonds. 'Your designer will be able to assess awkward angles and suggest ways that they can be incorporated into the design.'
A closet system can also help optimize space. 'With a closet system, you'll have a lot more storage potential than if you just had a builder's walk-in,' says Kerry Sherin, consumer advocate at Ownerly. 'Small closets can be made bigger with professional systems or DIY versions.'
1. Streamline solutions in a small closet
You may have to edit what you include in a small closet, depending on its dimensions, and good closet organizers are key.
'Closets should have four main features: a single hang column, a double hang column, shelving, and a main shelf above everything,' advises Lucy Small, founder of north Georgia's State and Season Home Design & Supply. 'Drawers or closed storage is a personal preference but if you have those four components you will have a well-appointed closet.'
However, if space is limited, opt for just two of those features, she recommends. 'For a small walk-in closet you can optimize with just shelving and a double hang column.'
2. Think vertical space
To create more room to store in a small walk-in closet, be sure to look upwards. 'When you have a small closet, it's important to maximize your vertical space,' says Kerry Sherin. 'It might mean getting additional shelving so you can use all the space.'
Consider also combining two types of storage solution to use the full height of the closet. 'Hanging rails up high with shelving or drawers at base work wonders,' says William Durrant, owner of Herringbone Kitchens, which creates fitted furniture for the whole house.
3. Add bins and baskets
Boosting storage space in a small walk-in closet won't be worthwhile if you can't easily access items, but there is a simple solution.
'Bins and baskets are always good for organizing, and they can help with top shelves in a small walk-in closet,' says Ownerly's Kerry Sherin. 'Consider putting bins on those higher shelves so you can pull them down and grab what you need.'
4. Go for slim hangers
Hangers can create a lot of unnecessary bulk and it's space that can't be spared in a small walk-in. The answer? 'Go for thinner hangers. Walk-in closets with small rods have fewer clothes hangers. You can fit more items in the closet if you use thin hangers,' says Kerry Sherin.
5. Order by frequency of use and season
How you use a small walk-in closet is also crucial to maximizing its potential. 'Keeping your closet tidy when it's on the smaller side is key, as this will make you feel like you have more space,' says Juliette Thomas, founder and director, Juliettes Interiors.
'Store items you use less often towards the back and everyday items at the front. Keep bulky coats and jackets out of your closet as they can take up lots of space.
'When it comes to changing your wardrobe seasonally, opt for vacuum packs as a great way to save space as they compact down and can be neatly stacked at the back of the closet or in the attic.'
What do you do when your closet is too small?
If decluttering your clothes hasn't worked and your closet is simply too small to be practical, transform the dead space into useful storage. 'There are so many storage options available now that you can incorporate into your walk-in closet that you should really have no dead space,' says Jen Stark, founder of Happy DIY Home.
'For example, if you have three or four feet of space between wall racks, get a smaller rack and stack it for a few layers to cover this area. If you have space by the floor, add cubbies for your shoe storage ideas, or consider adding in a low shelving unit to neatly fold your items so you get floor-to-ceiling coverage.'
Is it better to fold T-shirts or hang them?
It is better to fold T-shirts rather than hang them. The reason is that hanging can stretch them and cause them to lose their shape. The same goes for sweaters, which are also better folded.
'In a small walk-in closet, folding T-shirts is also preferable because it saves space,' says Lucy Searle, global editor in chief of Homes & Gardens. 'Put them in drawers or, if your closet system includes them, wire baskets that make them easy to see to speed up the process of dressing for the day.'
Sign up to the Homes & Gardens newsletter
Decor Ideas. Project Inspiration. Expert Advice. Delivered to your inbox.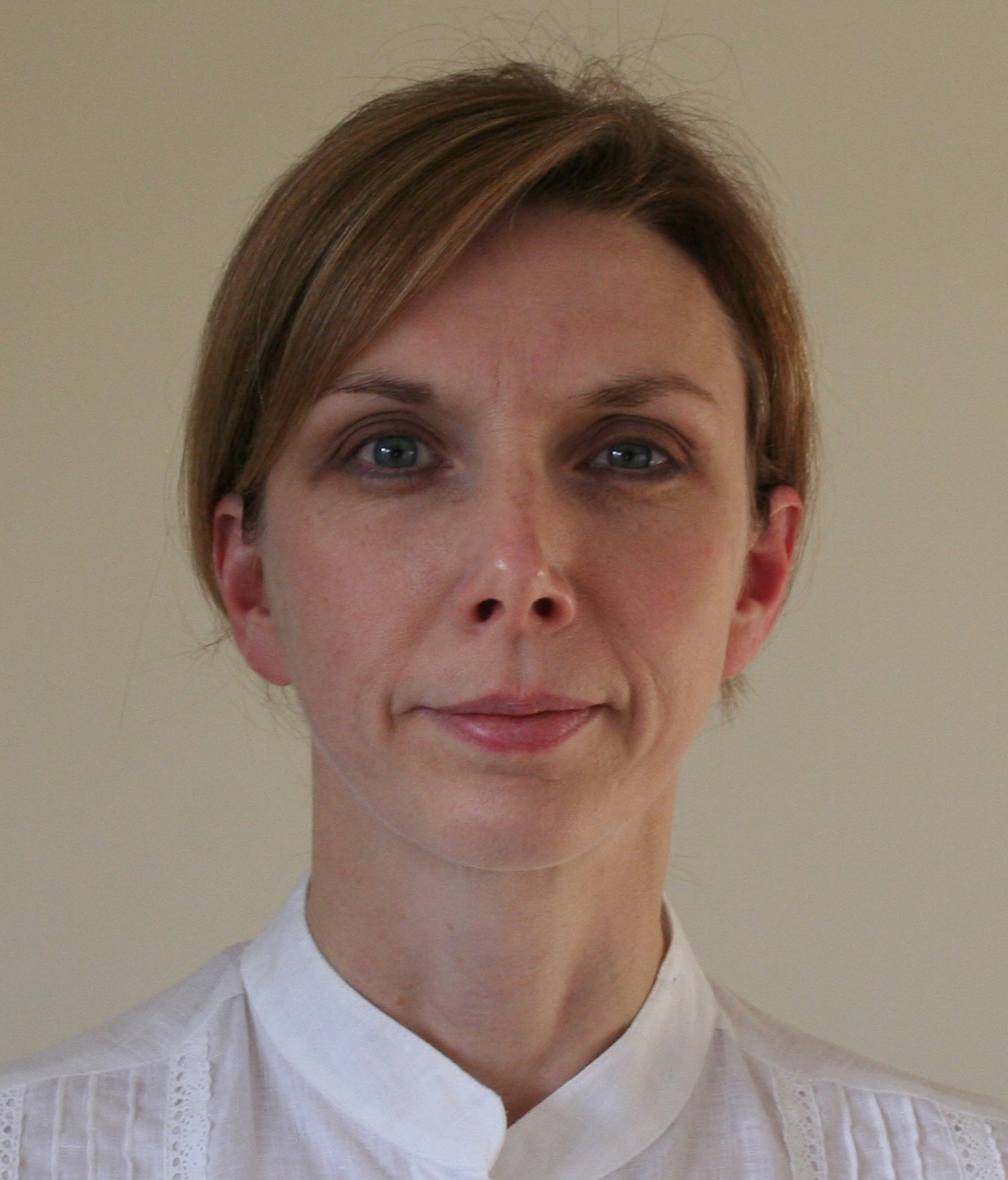 Sarah is a freelance journalist and editor. Previously executive editor of Ideal Home, she's specialized in interiors, property and gardens for over 20 years, and covers interior design, house design, gardens, and cleaning and organizing a home for H&G. She's written for websites, including Houzz, Channel 4's flagship website, 4Homes, and Future's T3; national newspapers, including The Guardian; and magazines including Future's Country Homes & Interiors, Homebuilding & Renovating, Period Living, and Style at Home, as well as House Beautiful, Good Homes, Grand Designs, Homes & Antiques, LandLove and The English Home among others. It's no big surprise that she likes to put what she writes about into practice, and is a serial house renovator.