Is it okay for a mattress to have fiberglass?
Direct exposure to this common and controversial material in mattresses poses health risks, medics warn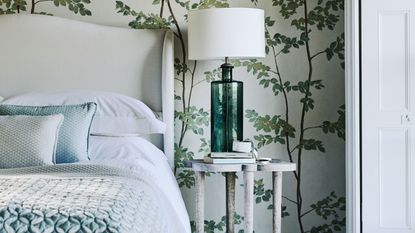 (Image credit: Future PLC )
Sign up to the Homes & Gardens newsletter
Decor Ideas. Project Inspiration. Expert Advice. Delivered to your inbox.
Thank you for signing up to Homes & Gardens. You will receive a verification email shortly.
There was a problem. Please refresh the page and try again.
Is there fiberglass in your mattress and should you be worried? Some mattress manufacturers use fiberglass (translucent threads made of plastic and glass fibers) for insulation and fire protection.
And unless a mattress cover is damaged, these fibers will usually stay inside the mattress. So, is it okay if yours contains fiberglass or is it time to buy a new mattress?
We asked medical professionals and mattress experts to explain, so we can sleep easy tonight.
Is it okay for a mattress to have fiberglass?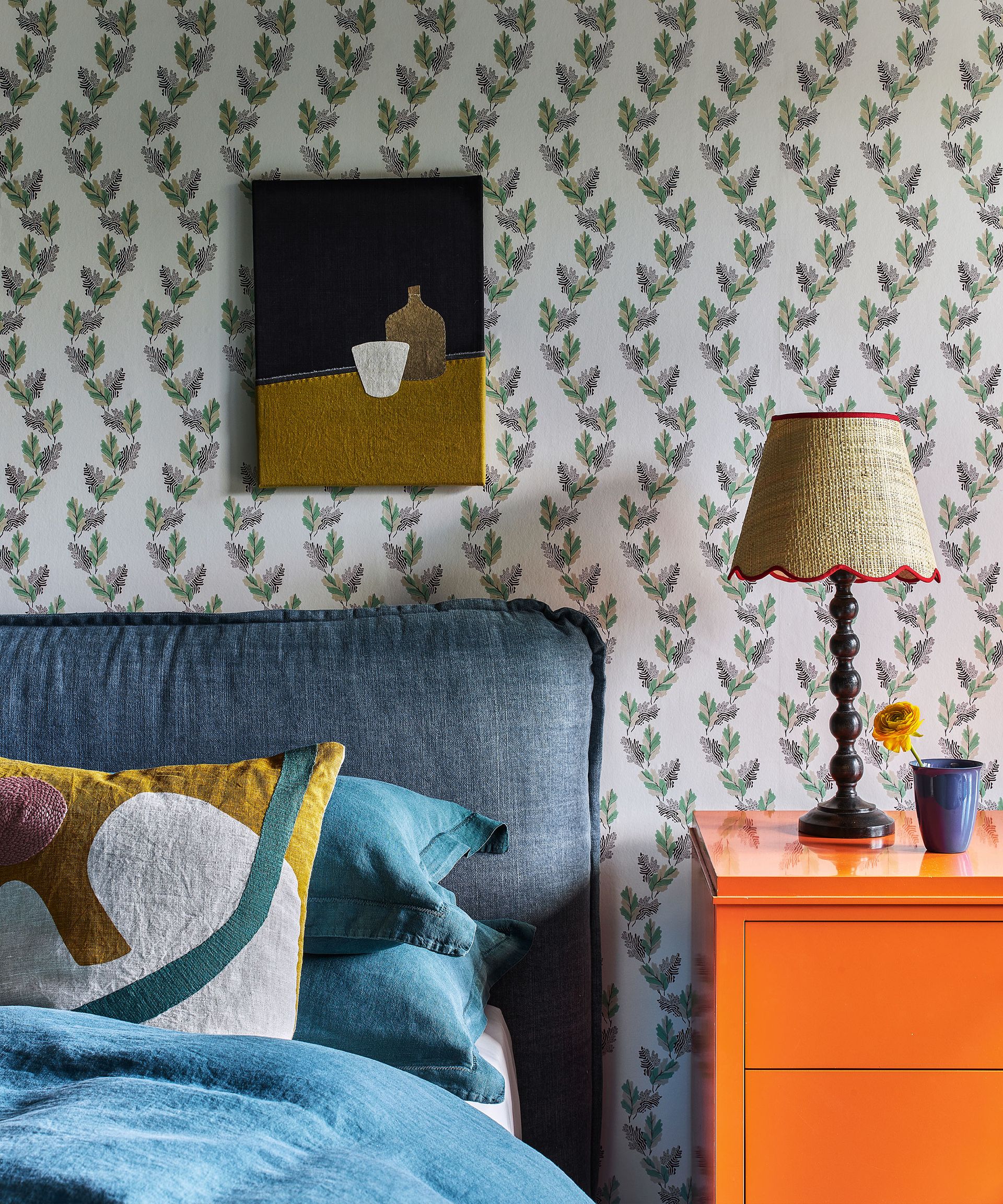 'Now the big question being asked is: "is fiberglass harmful?" Yes and no, is the short answer,' says Becca Fair from MattressNerd. According to Becca, sleeping on a mattress that contains fiberglass shouldn't be a major cause for concern.
So if you've checked the label and found that your mattress does contain fiberglass – which could also be listed as 'glass fibers' or 'glass wool' – don't panic. 'Even if it's woven into your mattress cover, it shouldn't be a problem unless the cover is removed or damaged,' Becca says.
However, Becca explains there's a reason it's only used on the inside of a mattress. Touching or inhaling fiberglass can produce possible side effects like itching, rashes, blisters, hives, bronchitis, or other inflammatory respiratory conditions. It can also be harmful to pets if they chew the mattress.
There are short-term side-effects, plus long-term exposure, Becca says, has been linked to an increased risk of lung disease like pulmonary fibrosis. If you're currently planning on buying a new one, you may want to check the labels and buy one of the best mattresses without fiberglass for peace of mind.
Another option is to add another layer between your bedding and the mattress with one of the best mattress protectors on the market. If you experience skin or eye irritation or difficulty breathing and can see threads of fiberglass, it's time to replace the mattress.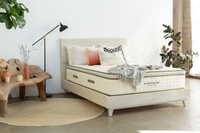 While many experts say fiberglass in a mattress isn't a cause for concern provided the mattress isn't damaged, Chief Medical Advisor at Sleepline, Dr. Danielle Kelvas warns of the potential health problems. 'Mattresses that contain fiberglass do pose a health risk,' says Dr. Danielle Kelvas, 'especially if the zipper is opened.
'Researchers have recently discovered that the aerodynamic particles are small enough to be inhaled into the nose, mouth, and throat, but too large to penetrate deeper tissue within the lungs.
'They tend not to be present on the outer surface, only inside. Fiberglass in mattresses poses a health risk if the materials inside are not properly contained,' she explains. You can read more in this paper by the MDPI.
Dr. Danielle Kelvas, MD served a term as the National Chair of Global Health for the American Medical Student Association (AMSA), regularly speaking to legislators on Capitol Hill (USA) to advocate for healthcare reform in the US.
It's worth looking at what was used in the past for context: it turns out that fiberglass was viewed as a safer and more affordable option than other materials. Bridget Chapman from Sleepopolis explains that previously, mattresses were made from foam including flame retardants.
But some of those chemicals have been associated with long-lasting health impacts, such as cancer and hormone disruption. Fiberglass is often used in memory foam mattresses and mattress toppers, and is an economical way for manufacturers to meet the standard of flammability requirements.
Fiberglass isn't just in our mattresses but may be present in your home, as it's used as insulation in housing and construction. You'll also find it in cars, pipes and boats. Ideally, we would choose a mattress that is free of fiberglass, but if your current mattress contains it, it shouldn't be a concern as long as the cover is looked after.
Which mattresses contain fiberglass?
'Most beds in a box or low-cost mattresses use fiberglass as it's an inexpensive option that meets the requirements for a flame-retardant layer,' says Byron Golub, Vice President of Product & Merchandising for Saatva, a luxury mattress and bedding company. 'Removing the mattress cover can cause tiny fiberglass particles to escape and spread around your living space.'
What does fiberglass in a mattress look like?
'Fiberglass is woven into a layer inside the mattress, and generally only visible if the mattress cover is damaged or removed. The shiny, white, almost translucent material will most likely look like thin plastic threads,' says Bridget Chapman, a Certified Sleep Science Coach and Lead Reviewer at Sleepopolis.
Where is the fiberglass in a mattress?
The fiberglass layer is usually found underneath the outer cover of a mattress, explains Byron Golub, from Saatva, a luxury mattress and bedding company. 'It typically wraps around the entire inner part of the mattress. In the case of a fire, the fiberglass layer acts as a barrier, melting and thus slowing the spread of the flame.
'Also, if a manufacturer says you shouldn't remove the cover, then that could be a sign there's fiberglass underneath,' he says.
Sign up to the Homes & Gardens newsletter
Decor Ideas. Project Inspiration. Expert Advice. Delivered to your inbox.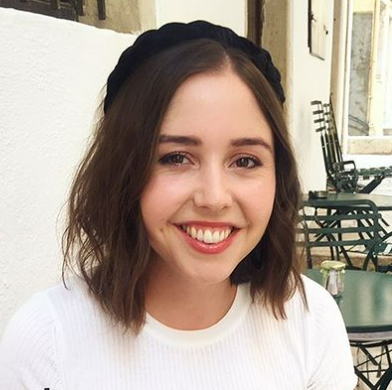 Millie Hurst is the Solved Section Editor at Homes & Gardens. She has six years of experience in digital journalism, having previously worked as Senior SEO Editor at News UK in London and New York. She then gained experience writing for women's magazines before joining Future PLC in January 2021. Millie has written for an array of homes brands including Livingetc and Real Homes and was formerly Senior Content Editor at Ideal Home before taking on the position of Section Editor with Homes & Gardens. She has written and edited countless features on home organization, decluttering and interior design and always hopes to inspire readers with new ways to enjoy their homes. She lives in Sheffield, South Yorkshire and loves to weave nature-inspired decor and nods to time spent in Italy into her own home.