5 outdated bedroom storage trends that designers say you should ditch – and what to use instead
No more matching furniture sets! Please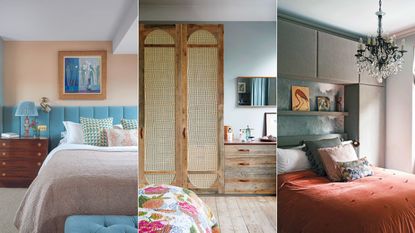 (Image credit: Future)
Sign up to the Homes & Gardens newsletter
Decor Ideas. Project Inspiration. Expert Advice. Delivered to your inbox.
Thank you for signing up to Homes & Gardens. You will receive a verification email shortly.
There was a problem. Please refresh the page and try again.
You might not consider there to be trends when it comes to storage, but as with any design decision in the world of interiors, these trends do exist. If you think about it, as well as being a practical addition to a room, storage, in terms of a piece of furniture, is also a pretty big contributor to the aesthetics of the room. So, of course, there are looks that are in style or deemed to be the most wonderfully practical solution ever invented, and there are those that, well, aren't.
Today we are dealing with the latter. Storage trends that are on the out. Specifically, the bedroom storage trends that are either no longer in style or just don't offer the practical storage solution these hardworking rooms need. We will also cover what bedroom trends you should be looking to use instead so you can get that balance between form and function right.
5 bedroom storage trends that are on the out
Storage is a personal thing, what works for one person might not work for the other. So never be too trend-led when it comes to choosing bedroom storage, instead consider how you use your space, what you need to store, and how much you like to be on display, and take it from there. However, there are certain types of bedroom storage and certain approaches to bedroom storage that designers do warn you to avoid...
1. Matching furniture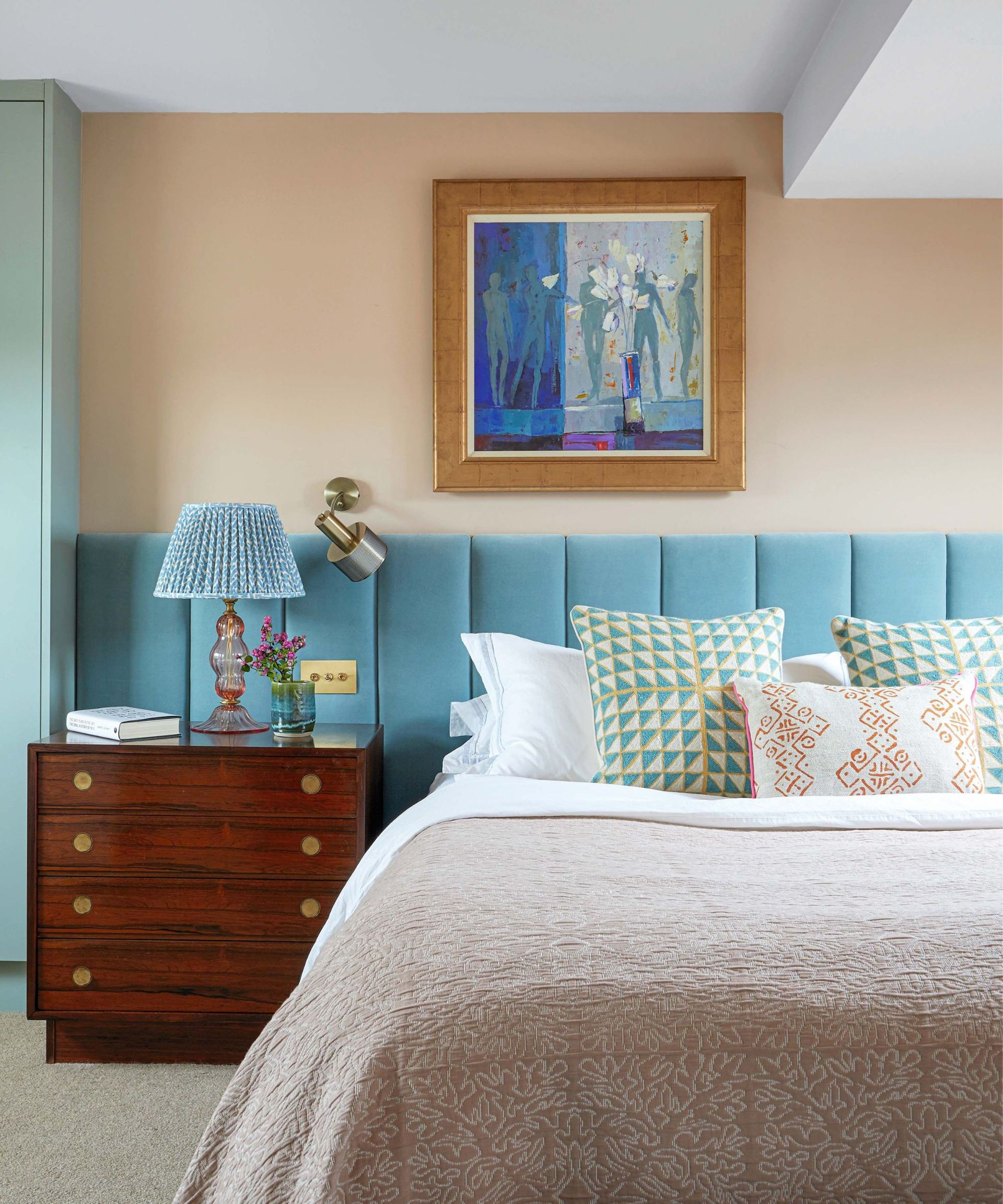 We must first start with the most obvious – matching furniture sets. We get it that they are practical, easy to shop for and you can often get a good deal for the amount of furniture you are getting. But how much character is three (or more) pieces of very similar-looking storage going to add to your bedroom?
Storage can be an opportunity to add interest to your room, as well as a space to keep your things. So make the most of that, and buy pieces you love. Shop second-hand for unique finds, mix, and match styles and materials to add interest as well as practicality.
'Gone are the days when bedroom furniture sets all looked the same. These days, people want to mix and match furniture pieces to create a more unique and considered look,' says Jonathan Clark, creative director of Shelved. 'Instead of buying a matching bed, closet, and bedside table set, consider mixing in different styles and materials to create a more visually interesting space. Opting for modular shelving can give you the best of both worlds, meaning your dressing table can double up as a workstation and extra storage.'
2.Blanket boxes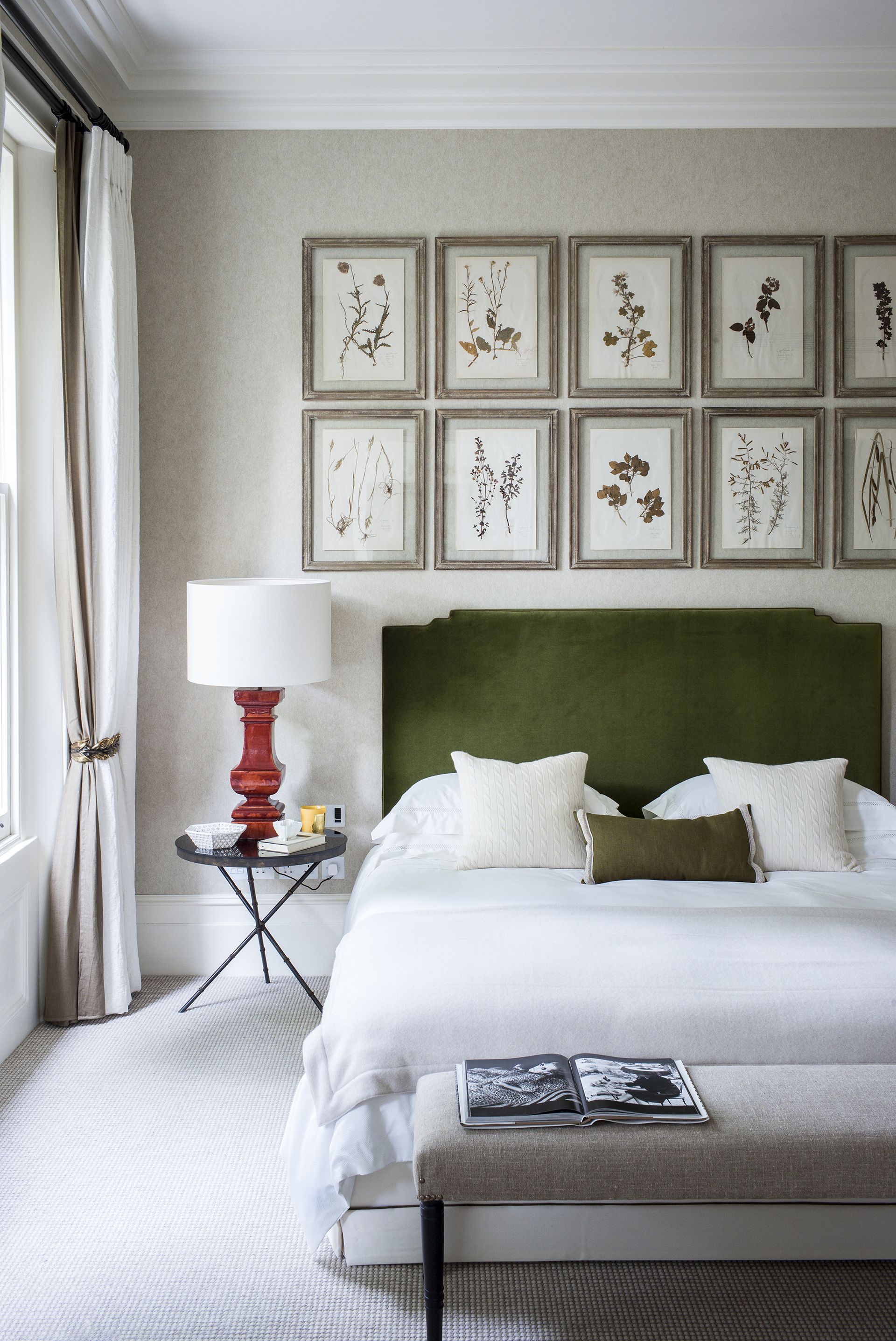 Charming, sure. But how much use do you get out of a blanket box? And they are bulky pieces too, taking up a lot of square footage in comparison to how much storage they actually give. Actually, we find any kind of trunk storage, where you have to open a lid and delve into an abyss of bedding, to be quite impractical.
'Not only do blanket boxes not provide very much in terms of storage, they are very much in keeping with a particular style,' explains Homes & Gardens, editor in chief, Lucy Searle. 'If you like a traditional, country style bedroom, they can work, but if you are wanting to achieve a more modern look, they can quickly date the room, add a lot of visual bulk, and not a lot of much else.'
If you are taken with the idea of a trunk, go for something more like an ottoman. Something that can sit at the end of the bed and add some subtle storage for extra bedding, plus they provide a place to perch too. We'd recommend something upholstered, in velvet or brushed fabric that's going to look soft – just avoid wood.
3. Under bed storage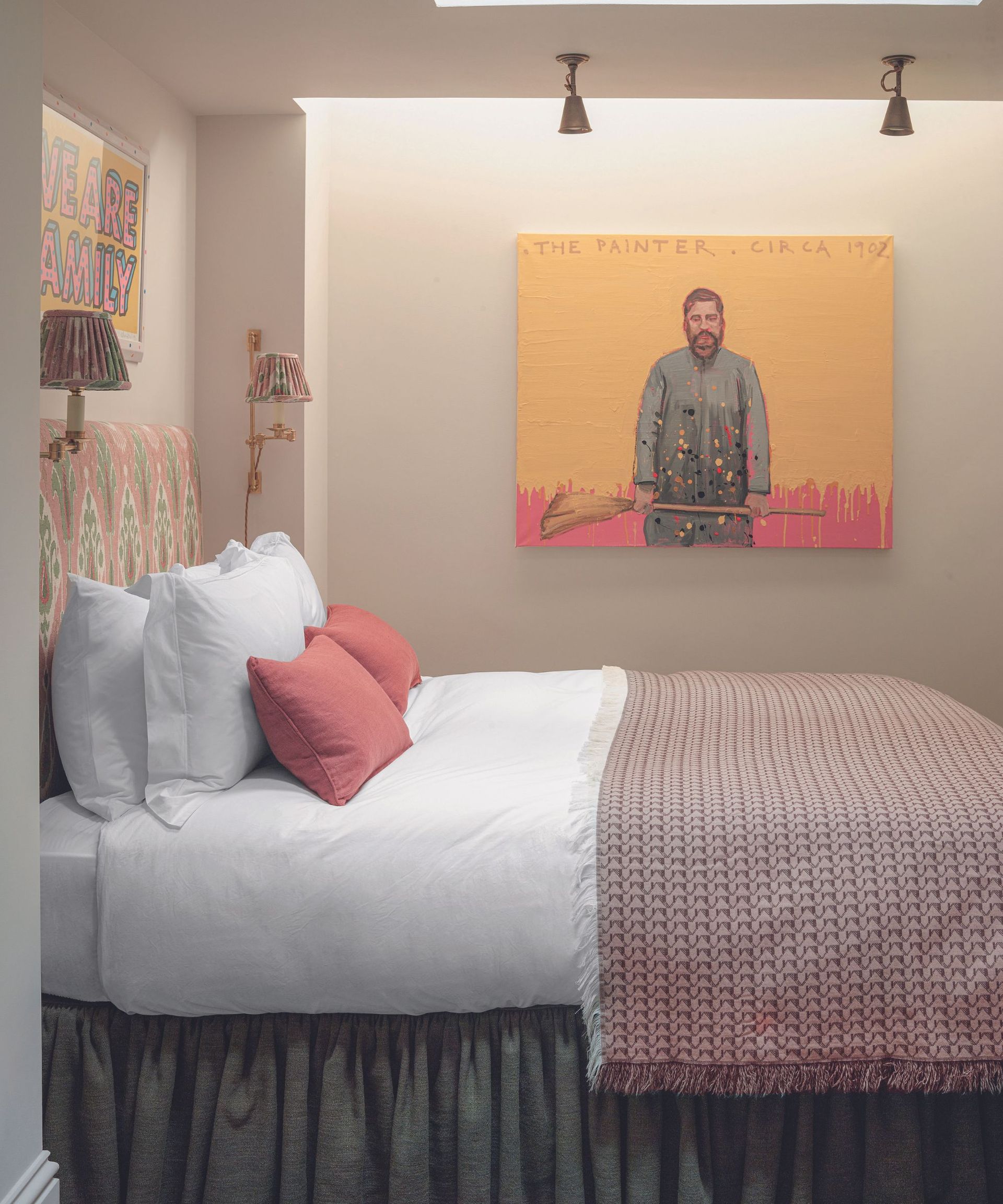 Underbed storage may seem like a great idea in theory, especially as small bedroom storage, but it can actually be more effort than it's worth. Firstly, it's an easy dumping ground – out of sight and out of mind, and secondly, under the bed is such an inaccessible space. If you go for drawers you need plenty of room to pull them out so an ottoman design, where you lift the lid up is a slightly better solution. However, it does just risk turning into a big blanket box situation, which, as mentioned above, we are not big fans of.
'We often find people are desperate to incorporate under-bed storage, this works well in larger rooms but often creates issues where the gap is too narrow between the bed and wall. Instead, you might consider an ottoman for the end of the bed, as well as being a practical solution it acts as another feature to the room,' suggests Lucy Barlow, the founder of Barlow & Barlow.
4. Storage 'organizers'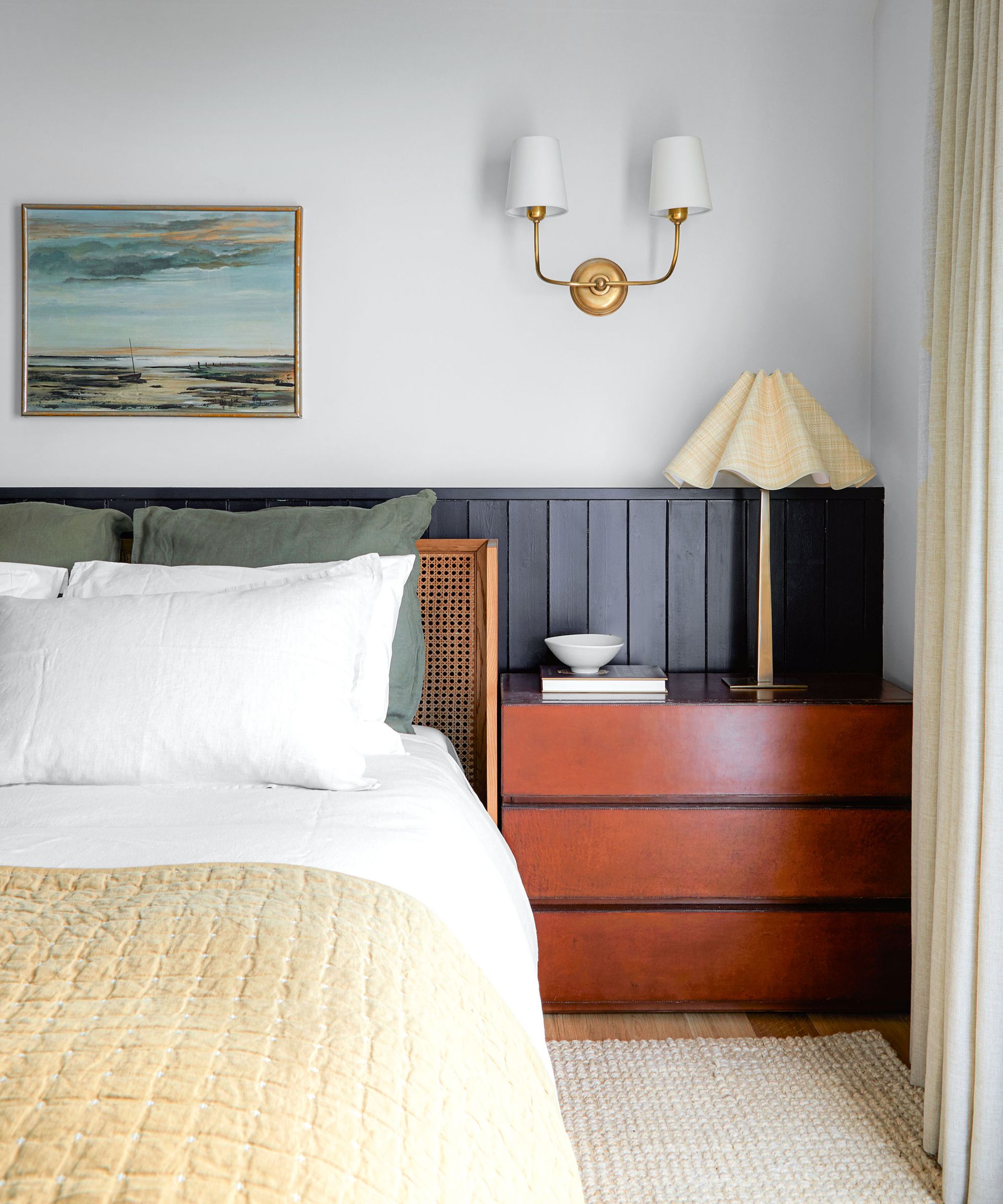 By this, we mean baskets, bins, racks, trays, etc. There was a huge trend in Pinterest-worthy bedroom organization, and whilst a few pretty wicker baskets to store electricals can work, don't start buying some kind of container for every type of item in your bedroom. These small storage solutions clutter up a room and there are far more ergonomic and aesthetically pleasing options.
Instead, pick out a few larger pieces of storage that can do both. A wardrobe that has extra shelving for shoes, or a chest of drawers that has a top drawer with dividers for example, would be far better options for corralling clutter rather than adding to it.
'I think that some people can envision storage solutions as always being clunky – like massive plastic storage bins or over-the-door shoe racks. I would say that it's high time to banish this myth!' says designer Kathy Kuo. 'Storage can be chic and it can often be part and parcel of design elements that serve other purposes. I love double-duty pieces like benches and ottomans with storage areas inside or cabinets and hutches that offer shelving as well as drawers or cabinets.'
'Bedrooms, especially children's rooms, can often get messy. The issue can easily be solved with proper planning for adequate storage. And a couple of bins aren't the answer!' adds designer Victoria Holly. 'Relying on a couple of bins won't do the trick. Built-ins are the best way to solve the issue. This way you're creating a functional storage piece that feels like part of the room and not just another piece of furniture.'
5. Open clothes rails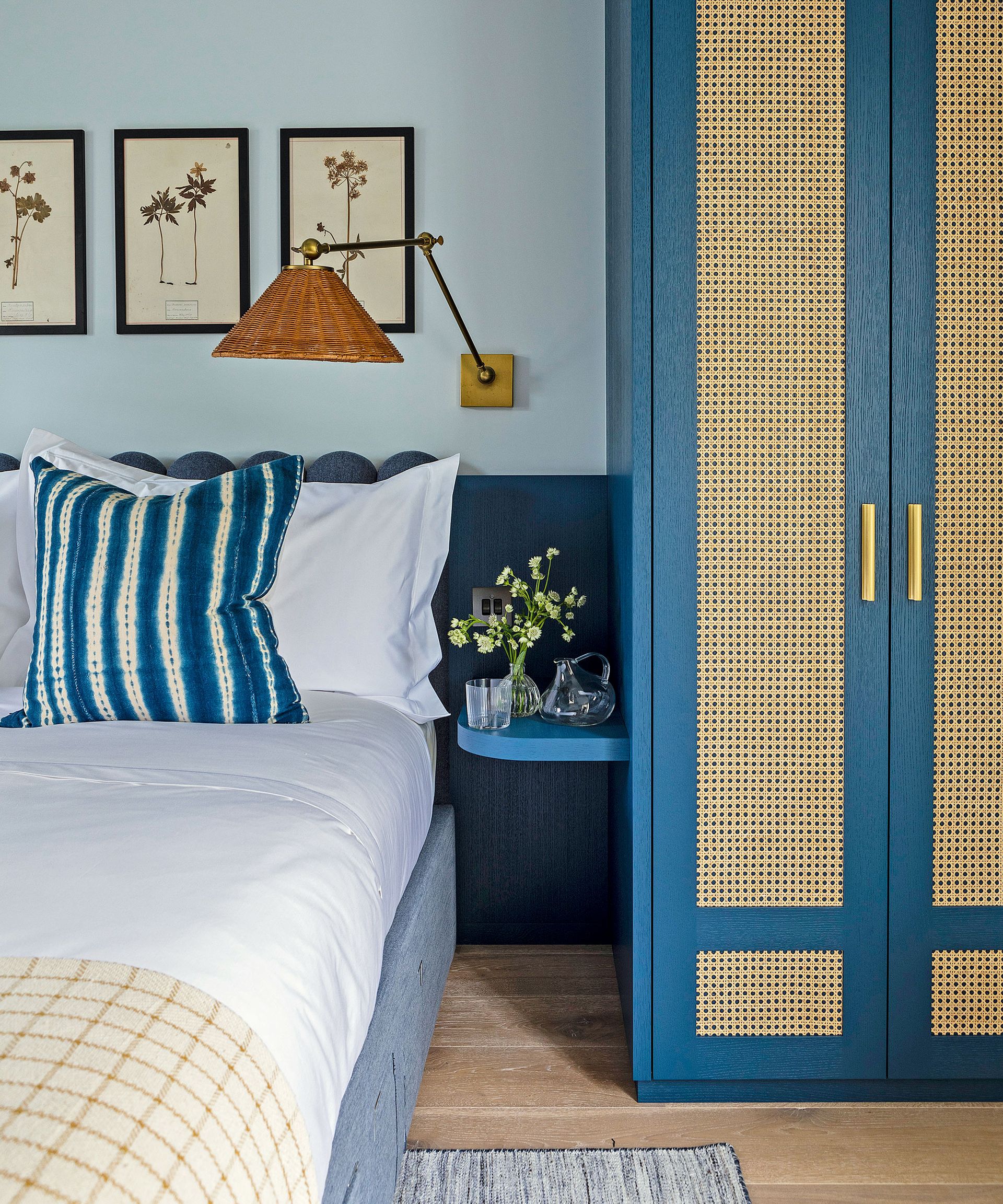 This storage trend is very much in fitting with the Scandi, minimalist vibe. And don't get us wrong, we love the look. But how does it work realistically? All it takes is one frantic outfit change and it goes from being a super chic setup to total chaos. So unless you have the time to keep an open rail looking neat, we would advise sticking with closed storage.
'I prefer closed storage, always recommending that my clients primarily opt for built-in wardrobes and solutions with drawers,' says Naomi Astley Clarke. 'Open rails are brilliantly useful but if you are not disciplined in how tidy you keep them, they can totally overpower the space. The more things that can be stowed away the calmer the room will be. Keep open storage for pieces you want to have on show – baseball caps, trainers, or handbags – anything that you are a proud "collector" of can be on display.'
Adam Black, co-founder at Button & Sprung adds: 'We have seen a huge trend towards paring back and decluttering in recent years; only buying or holding on to items that you truly need and will use regularly. When it comes to bedrooms we have seen this trend present itself in a desire to create simple and uncluttered spaces. The move away from 'open plan' storage is making open wardrobes, shoe racks, and shelves that display items and accessories outdated as people strive for more minimalist spaces and the ability to tuck items away.'
Sign up to the Homes & Gardens newsletter
Decor Ideas. Project Inspiration. Expert Advice. Delivered to your inbox.