Small kid's bedroom mistakes – 10 easy design errors you can make, and how to avoid them
Designing a kid's room gives you so much freedom but with that freedom comes more opportunity to make mistakes...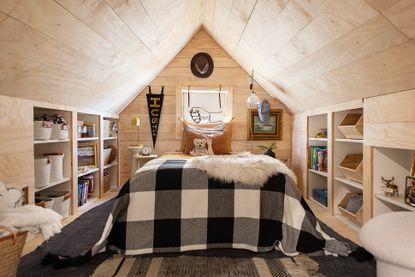 (Image credit: Matti Gresham)
It's easy to make mistakes when designing a kid's bedroom. It's exciting, it's fun, you get you use colors you would never dare use elsewhere in your home, and you can go all out with wallpaper and stickers and patterns. It's a chance for you to think like your kid and design a room that they will love. But with all that freedom comes plenty of opportunities to make the wrong decisions. And it's made even tricker when you are dealing with limited square footage.
So in order for you to design a room for your child that works for them, works for you, looks lovely, and has a bit of longevity, we asked designers what mistakes you should try and avoid when designing small children's rooms. From not including enough storage to taking a theme too far (their love of dinosaurs may not last forever)...
1. Sticking to an obvious theme
You'll notice a lot of mistakes you can make when designing a small bedroom for children, or any kid's bedroom for that matter is not futureproofing. It can be so tempting to go all out with a color scheme or theme but do bear in mind, tastes change in a second with children so avoid going too hard with a theme or leaning into a bold paint idea.
'Unless budget is not an issue, avoid decorating to a theme,' advises designer Reena Sotropa. 'It is important to incorporate items into a child's space so they feel that their taste and interests are being represented, but it is equally important to remember that these interests can change quickly. With this in mind choose foundational design elements that will easily adapt to décor changes. For example, select a basic duvet in a solid color that will match bedsheets emblazoned with rainbows, dinosaurs, Minecraft characters, or whatever the obsession du jour happens to be!'
2. Choosing pieces of furniture that don't have longevity
And just like with decor, you don't want to be investing in pieces that will need to be switched out in a few years.
'When designing a child's bedroom, bear in mind that if you're designing a nursery, then you need to be prepared for changes in 2-3 years as they grow. These changes will go beyond just decor and will include furniture too, so it's always a good idea to try and choose pieces that they can grow with. With chairs and upholstery, a mistake that's often made is choosing fabrics that aren't durable. Try and use an outdoor fabric or something that is stain-proof and easy to clean,' suggests Sarah Barclay, creative director of Barclay Interiors.
'Clients often forget that children are fickle in their taste - what's cool at four years old may not be at eight, so keep colors neutral or opt for pastels and accessorize with trend-led items that can be easily changed and adapted.'
And Jennifer Morris, Principal at JMorris adds to that, 'It's important to keep an eye a few years ahead when it comes to activity and storage needs. Children change quickly and the toys and items that support your child will change regularly. Keep this in mind for the type of storage and furniture investments. Finding a beautiful dresser that can serve as a changing table is a wise investment. There are wonderful cribs that can become a toddler's bed and grow with you. Ensuring the items you introduce into your child's room are low VOC and well made will be worth the extra expense.'
3. Not going for built in storage
'A lot of people tend to go for freestanding furniture, but built-in joinery is always a great idea for a kid's bedroom as it maximizes on the space available, using awkward spaces in rooms to their best. Consider building multi-functional shelving units to store books or display your little one's favorite toys and memories in an alcove, doors can be included at the bottom to hide away other toys and items that don't need to be on show all the time,' says Emma Deterding, founder and creative director, Kelling Designs.
'Built-in wardrobes can also make the most of awkward spaces such as sloping ceilings or angled walls, providing ample storage for clothes and other items - you could even hide a desk space behind a cupboard door, something your child may not need now, but will need for studying as they grow up. By concealing as much toy storage in your built-ins, you'll be able to keep everything organized and leave the rest of the floor space for the bed with space for relaxing and play.'
4. Picking a bed that's not going to last
In a small kid's bedroom, the bed is going to be the biggest, most notable piece of furniture so pick something that both you and your child love and has a bit of longevity to it. We actually say avoid toddler beds altogether and either go straight for a standard single or pick a design that is adjustable.
'Children grow quickly, so it's better to go with a twin bed that they can use for years rather than a toddler bed they might happen to still fit into now. This goes for decor as well; make choices that are age-appropriate and playful, but also that feel timeless and not tied to one age or stage of childhood. These tips go double for a small space where every square inch counts,' advises designer Kathy Kuo.
'Growing children need good support while they sleep, so invest in a bed and mattress that will offer that. As soon as they're out of their cot, it's worth buying a full-size single rather than a small children's bed, which will need replacing in a few years. Keep in mind that children of all ages like to bounce on their beds, so whatever you buy, ensure it is robust enough to withstand this!' adds Irene Gunter.
'When it comes to the style of the bed, bunk beds are a great choice for a child's room, as there's always space for a friend to stay over. If your ceilings aren't high enough, consider a single bed with a trundle below, which can be pulled out when needed.'
5. Cramming the room with furniture
In a small kid's bedroom, the first thought is to go small with the furniture. You can fit more in that way, right? Well, in fact, cramming a small room with small pieces of furniture can actually be a mistake. It can make the room feel cluttered and therefore smaller. Stick with the less is more approach, and choose larger pieces of furniture that fit their function and will last as your child grows.
'I often find people use too much furniture. Instead, use larger scaled pieces that work hard and use all the vertical space possible,' says designer Cindy McKay. 'Rooms can look smaller when they are crammed with lots of small pieces of furniture. I'd suggest larger pieces that work double duty (bed with built-in storage for example) and a closet that is outfitted with both drawers and hanging space inside so that a dresser may not be needed in the room itself.'
'It is important to select furniture that is scaled appropriately to the room. Loft beds in the shape of a house or canopy beds are adorable, and oh so tempting but without high ceilings and "space to breath" these pieces look cramped and leave little room for additional pieces or play space,' adds Reena Sotropa.
6. Going for aesthetics over practicality
'Clients often select items for their aesthetics and not for their practicality, so it's really important you choose practical materials. Select wall treatments, linens, and rugs that are durable and can be easily cleaned, maintained, and repaired so you're not having to replace things regularly. The main word here is function!' says Samantha Wilson, founder of Collection Noir.
'Spacing and layout are other elements that often go wrong. It's important to optimize the space in a child's bedroom so they have plenty of room to play and be creative, so avoid heavy and bulk furniture. Instead, opt for pieces that appear lighter on their feet and provide multiple purposes – for example, a bed with storage beneath.'
7. Not being realistic with how a child will use the room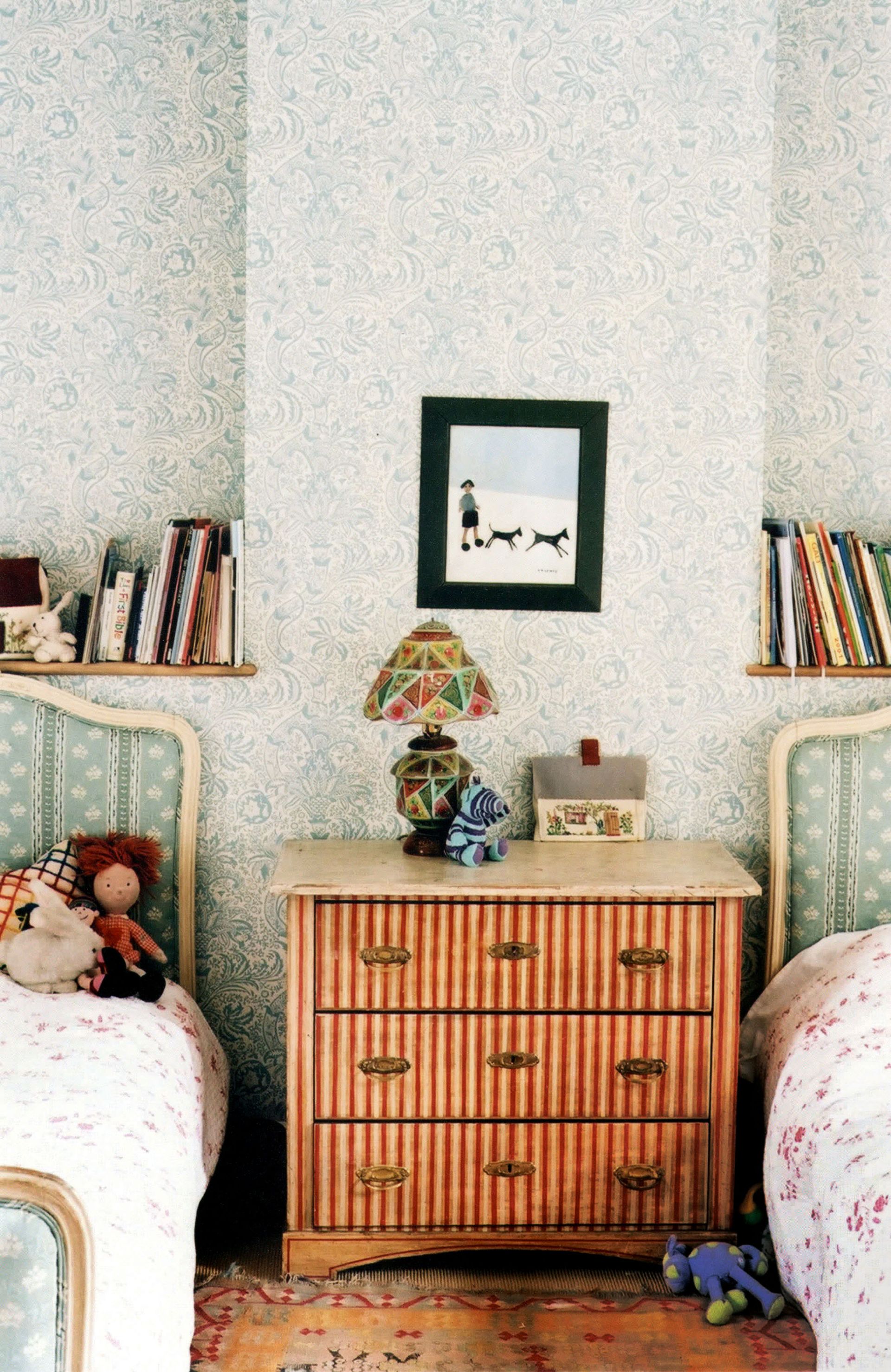 When designing a small kid's bedroom, you have to be more realistic with how many functions the room can have. Don't try and fit everything in, as we've covered already that's just going to make the room feel smaller. Decide on your priorities and how your child is most likely going to use the space.
'While it is important to design for flexibility, it is equally important to avoid trying to accommodate too many functions within a small space. Be realistic about how your child will use their bedroom. For example, there was a time that a homework desk was a standard issue in every child's bedroom. Now kids are more likely to do their homework using a desktop computer in the home office, or laptops just about anywhere but a desk! Every inch is valuable, especially in a small bedroom so it is important to incorporate furniture that makes sense and suits the lifestyle of your family,' advises Reena.
But if you do intend to eventually add a desk to the space, plan that in from the start. You want the room to be flexible and adaptable, so as designer Irene Gunter says 'Your child might be too young for a desk right now, but it's worth considering where it will eventually go. In any case, they may want a table for drawing or crafting in the meantime, which will help mark this space out. As such, you should factor in the positions of sockets for a desk lamp and computer from the start.'
8. Ignoring the vertical space
When floor space is tight, always look at the walls. 'I see parents make the mistake of not thinking vertically when it comes to a smaller room for a child. My advice, as a mom raising two children in a New York City apartment, would be to think beyond the square footage and to ask yourself how you can use the vertical space in the room for storage, decor, and even sleep space with a bunk bed or loft bed,' advises Kathy Kuo.
As well as putting that space to practical use, decorating vertically can help make the room feel bigger too. 'If your ceilings are not super high, introduce some tall/vertical items to draw your eye up to the ceiling and make the space feel bigger. Drapery, tall bookshelves, and a tall plant are great options,' suggests Lina Galvao, co-founder and principal of Curated Nest.
Plus ceilings are prime restate for getting creative in a small kid's bedroom. 'To add character to a small kid's bedroom, think about using color and pattern at varying heights and don't forget the ceiling. A lovely ceiling design can make a small space feel special and using a variety of contrasting patterns can inject real personality. Small does not have to be boring, don't shy away from decorating walls with playful pictures, prints, and art. Use warm lighting at varying heights to create a cozy mood, which plays to the strengths of a smaller space,' says Alice Palmer, founder of Alice Palmer & Co.
9. Going too dark or too bold with the color scheme
When deciding on a color scheme for a small kid's bedroom, again don't make the mistake of leaning too towards a bold theme that's going to date. And as with any small space, it's usually best to avoid darker colors, unless you want to create that very cozy cocooning space.
That's not to say you can't still have fun with the colors, just go slightly more toward the muted end of the spectrum. Baby blues, soft yellows, sage greens, and then bring in bolder shades as accent colors.
'I like to say that there are no hard and fast rules about color as long as you love it, but with a small room, especially one for a child, I do think that dark wall colors can make the space feel smaller than it is. A warm white wall color, or a pastel wall color if that fits with your aesthetic, is always a lovely choice for a child's bedroom,' suggests Kathy Kuo.
'I would say avoid anything that feels like a kindergarten classroom in the 80s, but really it's a time to have fun and be playful. Some children will have big feelings about the space and others won't, but I like to invite them to participate in the discussion with the framework of an item or a few things they can weigh in on that you need to be prepared to let go of look-wise! Maybe an accent wall or the bedding,' suggests Jennifer Morris.
10. Overwhelming the room with busy patterns
'In this small kids' bedroom, I decided to stick to one material for all the surfaces because I wanted to keep things uncluttered and not too busy with many transitions of materials. I didn't want anything heavily patterned or something that would have overwhelmed this tiny room. Maple wood's light but neutral color feels very organic yet still cozy,' says Ginger Curtis, founder and creative director of Urbanology Designs.
This bedroom gets the balance between playful and neutral spot-on. The room still feels fun and childlike, but the soft color palette makes the small space appear larger and loftier and there's plenty of opportunity to adapt the space as tastes and ages change.
Now, we know children's bedroom wallpapers can look wonderful, and add so much color and charm, but if you do want to bring wallpaper into a smaller room, don't go too busy with the pattern. Larger, simpler prints won't have that potentially room-shrinking claustrophobic effect that smaller patterns can have.
Sign up to the Homes & Gardens newsletter
Decor Ideas. Project Inspiration. Expert Advice. Delivered to your inbox.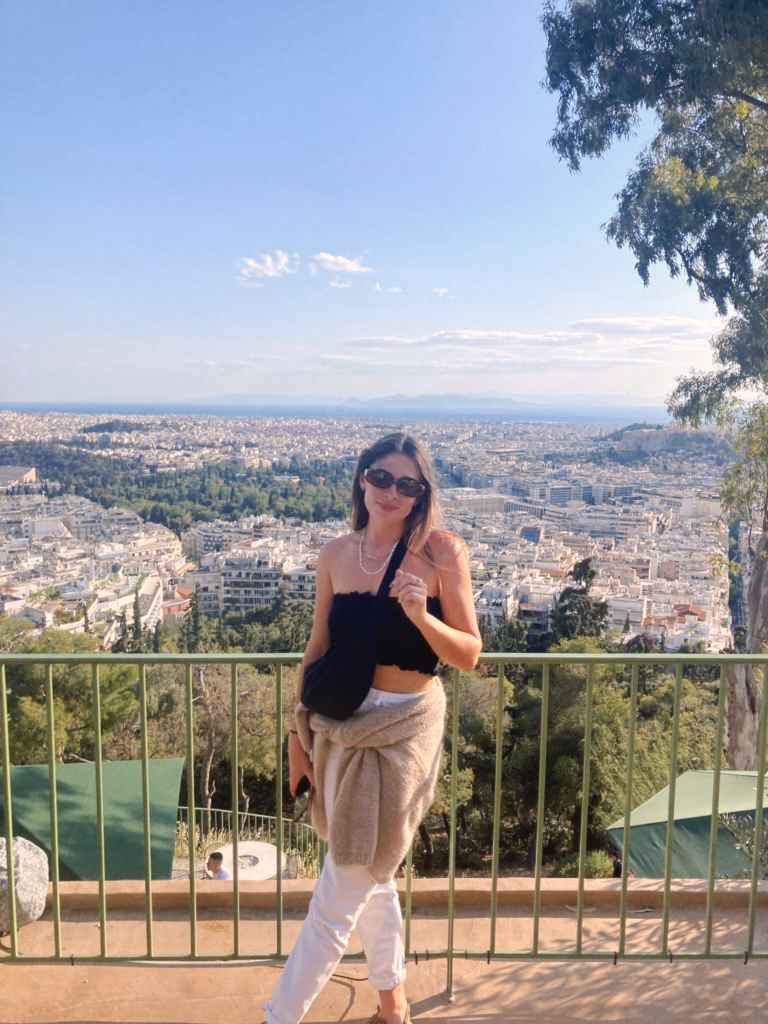 I am the Head of Interiors at Homes & Gardens. I started off in the world of journalism in fashion and luxury travel and then landed my first interiors role at Real Homes and have been in the world of interior design ever since. Prior to my role at H&G I was the digital editor at Livingetc, from which I took a sabbatical to travel in my self-converted van (not as glamorous as decorating a home, but very satisfying). A year later, and with lots of technical DIY lessons learnt I am back to writing and editing, sometimes even from the comfort of my home on wheels.