The first thing you should clean in a bedroom – to make the job less of a nightmare
Keeping your bedroom hygienic is the secret to a good night's sleep – this is what you should tackle first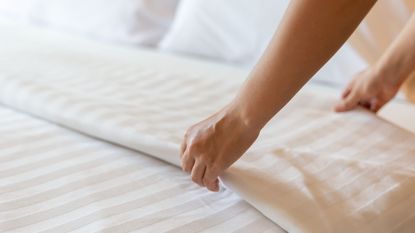 (Image credit: Getty Images)
We may not think that the order in which we clean things makes too much of a difference, but when it comes to keeping a space like a bedroom truly hygienic, where you start can have a big knock-on effect. It is even thought to affect your sleep.
When cleaning a bedroom, there is one task that professional cleaners always tackle first, saying that it makes the rest of the cleaning job far simpler, and makes the space more sanitary.
Here, pro cleaners reveal which spots should be dealt with first in the bedroom, how to clean it, and why you should never forget it.
The first thing you should clean in a bedroom
When it comes to the bedroom, the first and most important cleaning tip is to rid the room of dust, professional cleaners agree.
'Removing dust in your home and bedroom is essential for several reasons,' begins Muffetta Krueger, cleaning expert and founder of Muffetta's Domestic Assistants. 'Dusting eliminates allergens, improves indoor air quality, and prevents dust buildup that can damage furniture or affect the overall cleanliness of the room – helping you to sleep better,' she explains.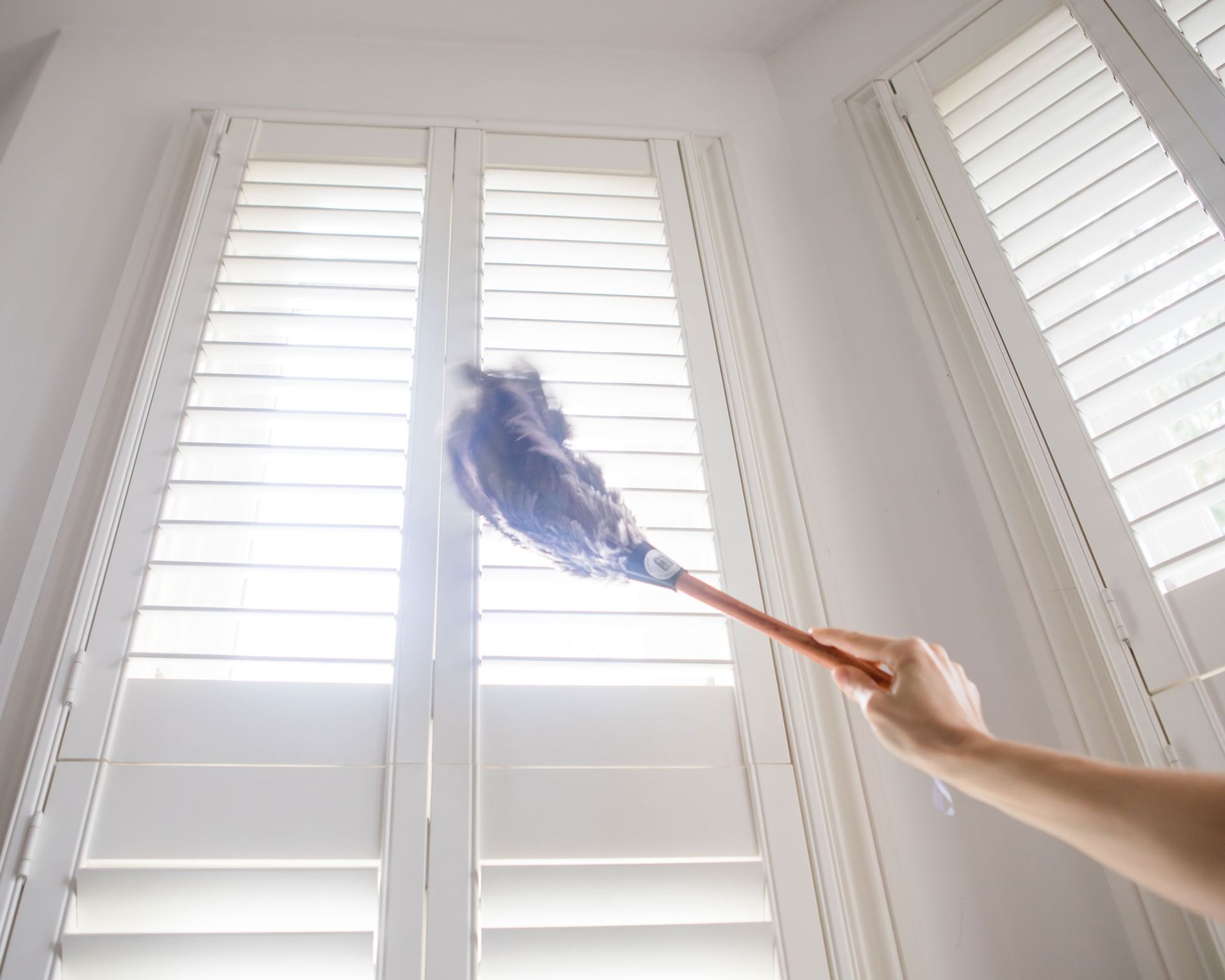 The reason for tackling dusting is to help make cleaning the rest of the room easier, adds Karina Toner, cleaning expert at Spekless Cleaning. 'Dust has a sneaky way of accumulating everywhere, so it's best to tackle it right off the bat,' she says. 'Starting with dusting ensures that any falling particles won't settle on your freshly cleaned areas.'
There are a few approaches you can use to clear away the dust in a bedroom, from using a trusty microfiber cloth or duster, vacuuming your mattress and flooring, or even buying an air purifier to get rid of dust in the air before it settles. Mark Congionti, cleaning expert and CEO of iShine Maids, recommends using an extendable, bendable microfiber feather duster, like this duster from Amazon, to help clean your room with only one product. Just make sure you clean the excess dust off as you go for maximum efficiency.
Karina is the Operations Manager at Spekless Cleaning, a trusted maid service based in Washington, D.C. The team has over five years of experience providing top-quality cleaning services for both residential and commercial clients. Karina oversees every aspect of the business, ensuring that every client gets the same top-notch service and a spotless clean every time.
Once you have the right tools, then it is all about technique. Although dusting may seem like one of the easier cleaning tasks, using a good pattern and dusting from the ceiling down to the floor will help to clean surfaces without falling dust settling onto cleaned surfaces below, explains Angela Lee, professional cleaner with HellaMaid.
Think about cleaning your light fixtures, tops of closets, ceiling corners, and shelves, she recommends. Follow up with your windows and furniture, and finish by vacuuming – including under your bed where necessary. Working in this way and knowing how often to clean a bedroom will help to remove as much dust as possible and keep the room hygienic – one of the simplest ways to improve your sleep and your overall health.
FAQs
In which order should you clean a bedroom?
To prepare a bedroom it is best to start with decluttering and tidying up, moving things from surfaces and floors to make cleaning the space easier. From there, you can begin cleaning by dusting, starting at the top of the room with light fittings and working down towards your dresser and side tables. Once dusted, use an antibacterial spray to target frequently touched surfaces such as your nightstand, dresser handles, and door handles (and any electronics if you have them) before finishing by vacuuming, making the bed, and spraying a subtle but fresh room fragrance.
How do you clean a bedroom without getting overwhelmed?
To prevent you being overwhelmed when cleaning a space such as a bedroom, it is a good idea to ask for some help – whether it be from friends or family, or a professional cleaner. Write down your goals and remind yourself that it doesn't all need to be done at once – it might be a good idea to set goals over a few days, decluttering the first day, dusting the next, and so on. It can also help to put on a movie or some music, or a podcast in the background, or keep some snacks on hand to encourage yourself to take small breaks as you work.
---
Although all your surfaces are the first things you should clean in a bedroom to get rid of dust, it certainly helps to do some tidying and organizing before you start out on your cleaning routine. Clearing surfaces and your floors, and making sure everything is back in its proper home will make going around with a duster easier and less time-consuming – it can even help to prevent you becoming overwhelmed when cleaning.
Sign up to the Homes & Gardens newsletter
Decor Ideas. Project Inspiration. Expert Advice. Delivered to your inbox.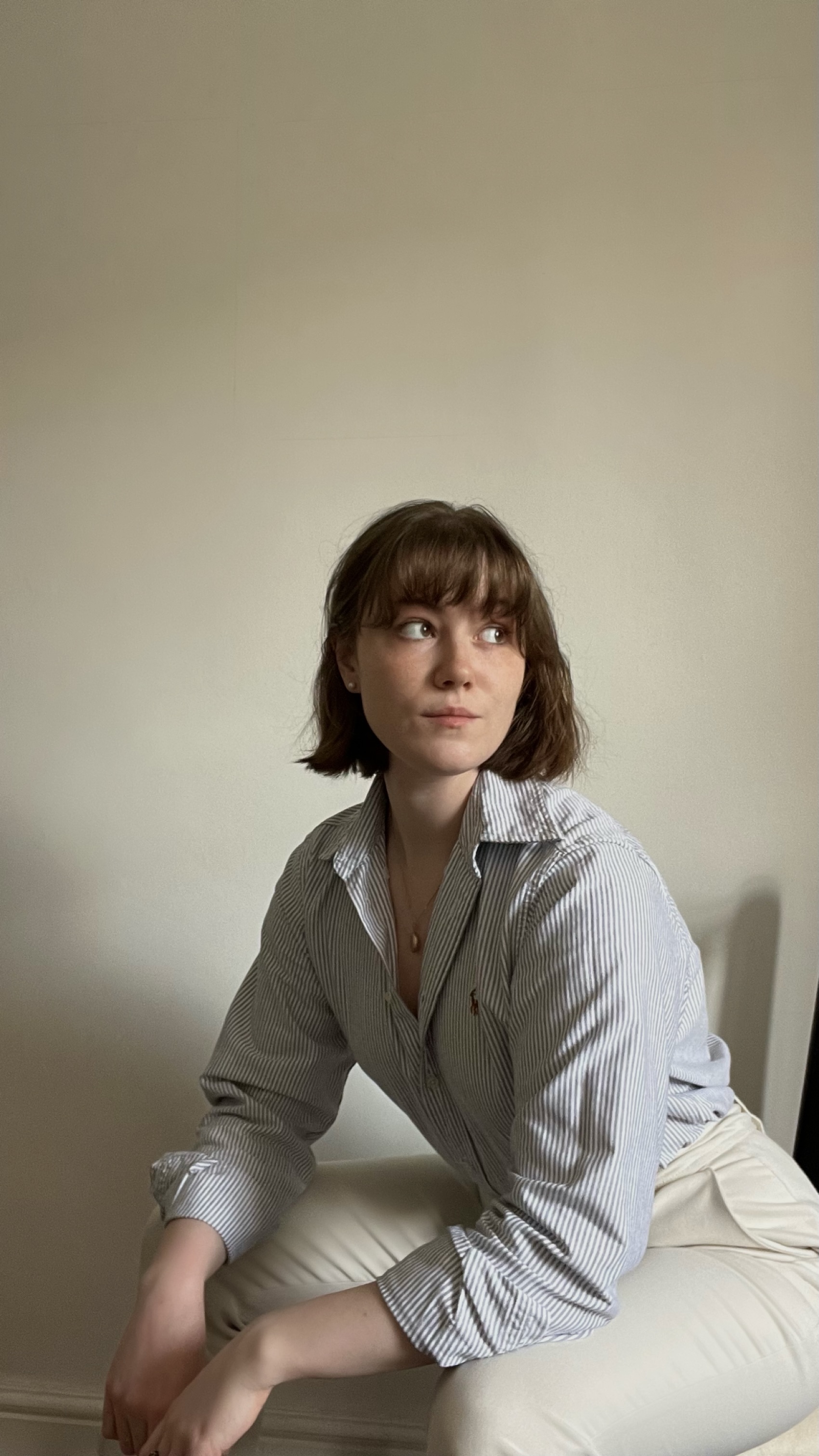 Chiana has been at Homes & Gardens for a year, having started her journey in interior journalism as part of the graduate program. She spends most of her time producing content for the Solved section of the website, helping readers get the most out of their homes through clever decluttering, cleaning, and tidying tips – many of which she tests and reviews herself in her home in Lancaster to ensure they will consistently deliver for her readers and dabbles in the latest design trends. She also has a first-class degree in Literature from Lancaster University.