This is where your guest room should be in your home, according to Feng Shui
Feng Shui experts say that how your guest room fits into the layout of your house could impact the energy of the space and how your guests feel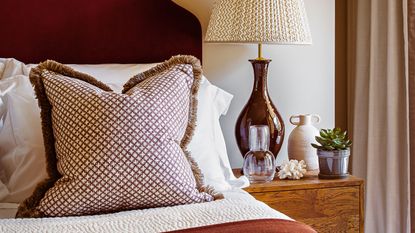 (Image credit: Albion Nord)
Sign up to the Homes & Gardens newsletter
Decor Ideas. Project Inspiration. Expert Advice. Delivered to your inbox.
Thank you for signing up to Homes & Gardens. You will receive a verification email shortly.
There was a problem. Please refresh the page and try again.
Adding a guest bedroom to your home may seem as simple as picking out the room you personally use the least, but Feng Shui experts are saying the area of your home you use could have a significant impact on how guests feel in the space – and could even dictate how the room should be decorated.
The trick, they claim, is to pay attention to the Feng Shui energy map to identify the corner of your home where a guest room will be best placed for positive energy or 'chi,' but this may be easier said than done.
Here, Feng Shui experts and spiritualists have explained how to choose the best spot in the house, and how to achieve the best Feng Shui bedroom layout for your guests.
Where to put a guest bedroom for good Feng Shui
When creating good Feng Shui in your home with guests in mind, you should look for an area that already has a positive and balanced energy flow, begins Victor Cheung, Feng Shui expert and founder of Feng Shui Nexus. 'This usually means a room that is as far from your home's main entrance as possible, as this is typically an area of turbulence and instability,' he says.
'Ideally, the guest room should be in a tranquil and serene part of the house, away from excessive noise or disturbance.'
Jennifer Baptista, licensed spiritual realtor and spiritual healer goes as far as to suggest that your guest bedrooms should be as far away from the main bedrooms as possible to provide your guest with an even stronger sense of security and privacy.
'I recommend choosing a room with a lot of light and windows, so the energy can flow freely – something particularly important in a room that may see a lot of different people with different energies and needs,' she explains.
'You want to choose a room that has a nice balance of energy, as well, so don't choose an attic or someplace with a lot of extra stuff in it! You also want to think carefully about good Feng Shui furniture placement so that your guests feel safe and respected in the space.'
Jennifer Baptista is a licensed spiritual realtor and spiritual healer based in Wilmington, Massachusetts, helping clients when buying and selling homes. She is also a professional home cleanser, helping to rid homes of negative energy and spirits.
If you are limited to where you can put your guest room, for instance, if you have only one underutilized room in a well-established home, all is not lost.
Angela Higgins, mindful designer and founder of Nourished Home, says, 'Sometimes, it's not as important where the bedroom is placed as it is knowing which area or section of the bagua energy map it falls in,' she explains. 'This information can be helpful to understanding the energy of the section of the house and working with it to create the best environments for your guests, as well as the homeowner.'
For example, if your guest room falls in the love and marriage segment of the bagua map when it is laid over your home's floor plan, you can focus your decor around the earth and fire elements, using a warm-toned color palette to help strengthen relationship energy and foster stronger relationships between you and your guests. If it is in the health segment of the map, you can encourage good well-being by using wood elements and introducing plenty of indoor plants, and so on.
Angela is the CEO and principal designer at Nourished Home, bringing over 20 years of experience in the interior design industry with her. Angela holds a degree in interior design with additional certifications in Feng Shui and mindfulness.
Feng Shui tips for existing guest bedrooms
More often than not, good guest bedroom Feng Shui is the same as normal bedroom Feng Shui in terms of adhering to good Feng Shui bed placement to avoid the dreaded death position, understanding where to put mirrors in Feng Shui, and ensuring you can move around the space easily without having to shuffle.
However, being a 'spare' room, there are a few other important factors to consider if you want your guests to feel at home, experts add.
1. Avoid storing excess furniture in the space
Thinking of a guest bedroom as a spare room tends to lead to it becoming storage, which can negatively affect the energy of the space.
As a result, you shouldn't fill the room with all the leftover furniture around the home and the old stuff no one else is using – especially when guests are using the space, warns Angela Higgins, mindfulness designer.
'Even if you are using hand-me-downs or older furniture, make sure it looks beautiful, is refinished, and comfortable. Create an inviting and relaxing space for guests to feel welcome. Add nice bedding, pillows, a comfy chair to read in, and a few magazines or books for them to enjoy. A scented candle is also a nice touch, as is a bit of greenery – both of which help to nurture positive energy in the room.'
2. Try to give guests a separate bathroom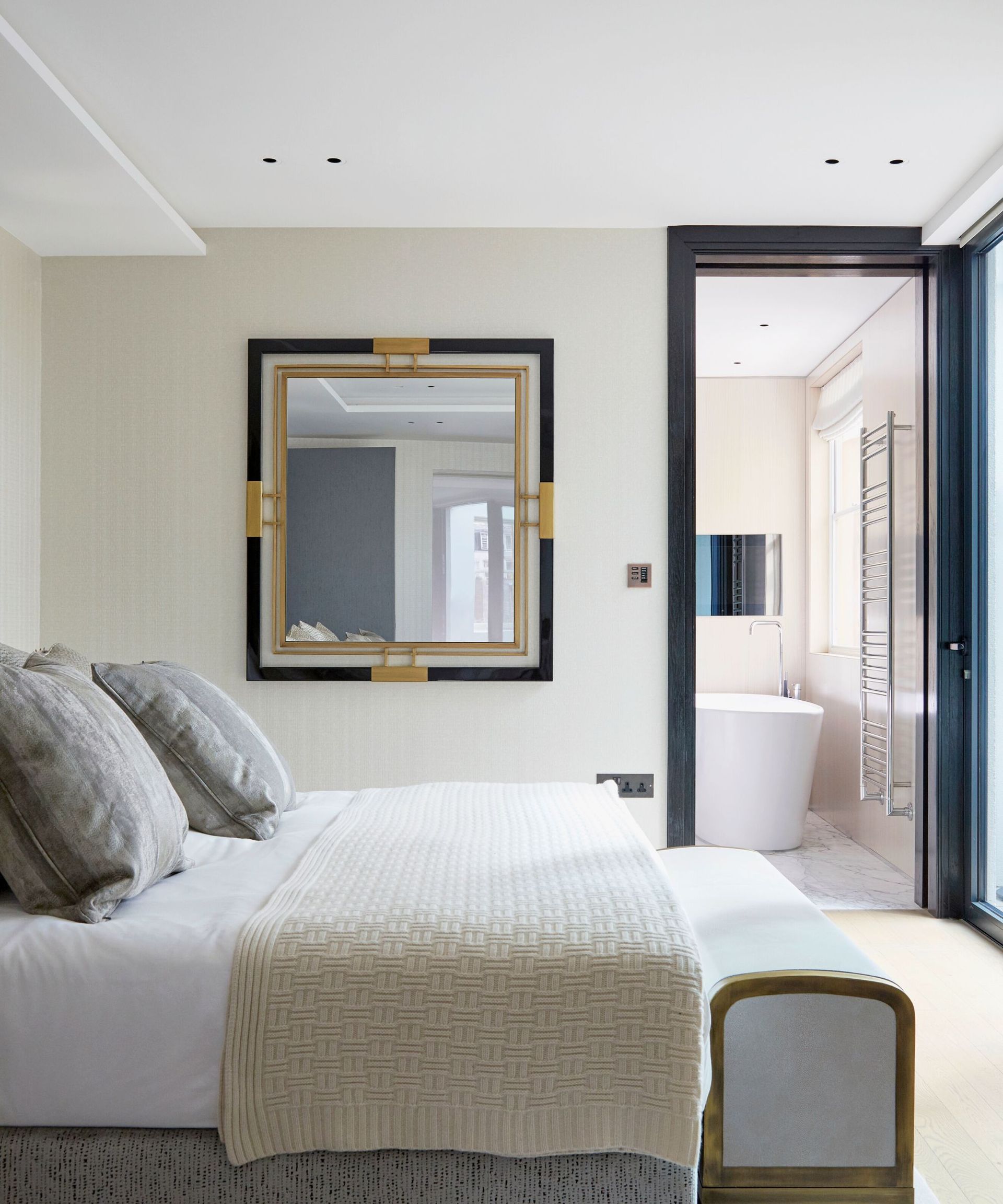 Where possible, a guest should have access to their own bathroom to provide them with privacy within your home, especially when they are staying for a longer period of time, Victor Cheung, Feng Shui expert recommends.
'It is important to provide a welcoming and well-equipped space that meets the basic needs of guests during their stay, so consider tips for good Feng Shui in the bathroom to carry this positive energy throughout the whole guest suite.'
3. Add in essentials that guests may need for their stay
Creating a positive experience for your guests goes beyond good Feng Shui, reminds Angela Higgins, mindful designer. 'A happy guest makes for natural positive energy and a happy Feng Shui home, so consider adding in thoughtful touches for your guests, like a nice basket of snacks that don't need refrigeration, along with extra towels, shampoo, razors, and soap.
'It will add a lovely, homey energy to any guest room.'
4. Opt for soft, nature-inspired decorating schemes
Finally, when picking a scheme for your guest bedroom, opting for something inspired by nature is the perfect safe bet, Jennifer Baptista, spiritual realtor, and spiritual healer suggests. These themes are naturally soothing for relaxed energy and can be wonderfully ambiguous, suiting any guest regardless of age or gender.
'When thinking of a guest room, you want to keep everything simple, classic, and clean! I recommend painting the room a nice serene blue or green color; these colors are very calming and bring good energy. Real Feng Shui plants are a wonderful touch to have in the room along with some type of animal figure or decor. Different animals represent certain aspects of energy, so find the energy you want to call into the room, and look for that animal artwork or figurine to help liven up the space.'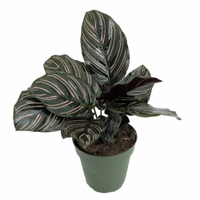 Prayer plant | $9.99 at Walmart
This handsome prayer plant has soft, rounded leaves making it ideal for any feng shui space to channel positive energies and encourage relaxation.
FAQs
What should you keep in a guest room?
Besides the usual bedroom furniture, it is important to also offer some empty storage in a guest bedroom for guests to hang clothing as opposed to living out of their bags while they stay with you. This can help to conceal clutter to avoid negative energy in the space.
Despite going against usual Feng Shui rules, it is also a good idea to add in a small TV, preferably in a unit that can be closed off when the TV is not in use, so your guests can have some personal time to watch their favorite shows or movies without feeling the pressure of watching something their host prefers.
How can I make my guest room more inviting?
One of the best ways to make a guest room inviting is to make it look cozy by adding lots of texture. This can be done by putting emphasis on styling the bed with high-quality linens, mattress toppers, and throw blankets, and layering other soft furnishings such as rugs so they can move around barefoot comfortably, and plush drapes to help block out light and make the room feel like a private escape.
---
Understanding the meaning of Feng Shui and applying its principles in a guest bedroom can be one of the best ways to ensure our guests enjoy their stay.
'By selecting the right room for guests, you can create a space that promotes relaxation, comfort, and positive energy,' explains Victor Cheung, a Feng Shui expert. 'It contributes to a more enjoyable experience for your visitors and fosters an overall more harmonious atmosphere within your home.'
Sign up to the Homes & Gardens newsletter
Decor Ideas. Project Inspiration. Expert Advice. Delivered to your inbox.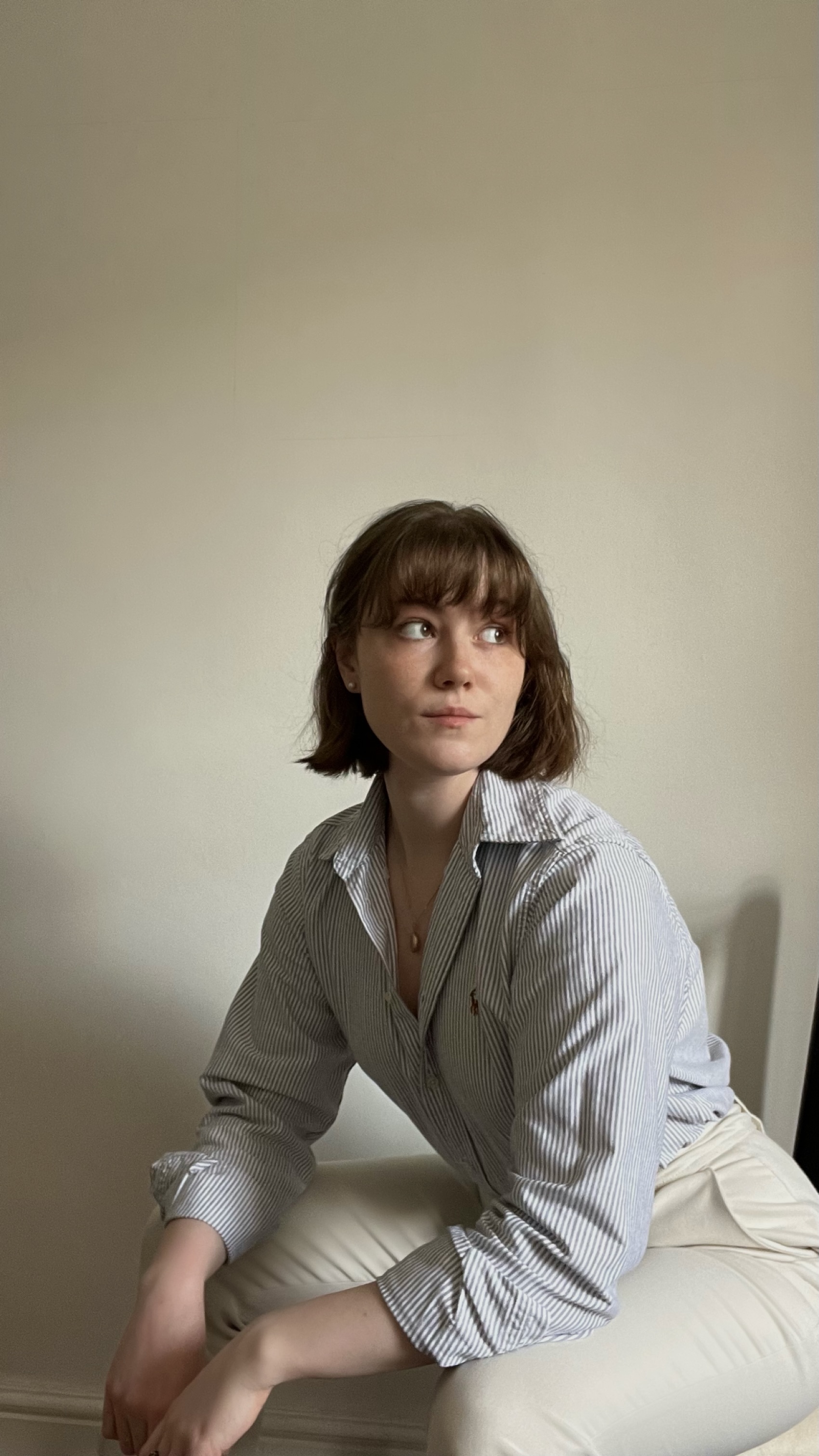 Chiana has been at Homes & Gardens for a year, having started her journey in interior journalism as part of the graduate program. She spends most of her time producing content for the Solved section of the website, helping readers get the most out of their homes through clever decluttering, cleaning, and tidying tips – many of which she tests and reviews herself in her home in Lancaster to ensure they will consistently deliver for her readers and dabbles in the latest design trends. She also has a first-class degree in Literature from Lancaster University.