'Cozy opulence' is the latest trend you need to know about – designers explain how to channel this luxe style
The ultimate trend for winter, cozy opulence is all about creating comfortable yet alluring spaces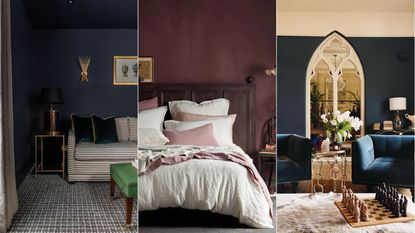 (Image credit: Naomi Astley Clarke, Jonathan Bond / The Secret Linen Store / Future / Alun Callender Photography Ltd)
There's a new trend cropping up in the world of interior design: cozy opulence. A celebration of grandeur and sumptuous materials, cozy opulence puts a new spin on luxury, directing a focus toward warmth and comfort, making it the perfect interior trend to embrace for winter.
We predict that this interior design trend will dominate this season, offering the optimum balance between style and comfort that makes it an endlessly practical trend with timeless appeal.
But how can you channel this look in your own home? We spoke to interior design experts to get their advice on creating a look of 'cozy opulence' in the home, with these five decor ideas.
What is 'cozy opulence'?
'Cozy opulence is a space exuding a quiet sense of affluence where warmth, comfort, beauty, and refinement come together,' says interior designer and co-founder of Boland Lord Design Martha Lord.
While cozy opulence may be centered around a subtle take on luxury as Martha explains, it's as much about providing an inviting feel in the home. Lisa Cooper, Head of Product at Thomas Sanderson says: 'Cozy opulence is all about creating spaces in your home that cocoon you in luxury during the winter months.'
'Embracing this trend allows us to fuse classic charm with contemporary decor resulting in an inviting and beautiful home,' she adds.
1. Opt for rich, dark hues
The first step in creating a look of cozy opulence in the home is embracing deep colors, such as burgundy, teal, and navy as the backdrop color in a room. While quiet luxury and the more recent low-key luxe trends are less regimented to a specific color in home decor, the dark hues of cozy opulence are what sets it apart.
'A dark paint scheme creates a bold design statement,' says interior designer Naomi Astley Clarke. 'It's a simple and fairly inexpensive way to create a glamorous and cocooning space that allows you to get cozy.'
To incorporate these dark hues into the home, Naomi recommends color drenching a room to ensure a modern and timeless look: 'I'm not a fan of the 'feature' wall though, so if you're going to paint a room a dark color, my advice is to commit and paint all the walls – otherwise you risk an awkward, dated-looking scheme.'
London-based interior designer, Naomi Astley Clarke, has worked in the interior design industry for over 20 years and has a client base of movie stars, producers, music moguls, professionals, and entrepreneurs. She creates uplifting and exciting renovations and refurbishments of both residential and commercial properties.
2. Consider luxe materials
The overarching key to creating any look associated with opulence is to focus on the materials in your home. Details are of endless importance and to create a feeling of luxury, it comes down to the quality of pieces; well-crafted items that will look timeless for years to come. 'The epitome of opulence is being surrounded by the finest and most luxurious of materials,' says Martha Lord.
'The best way to introduce this style into your home through decor is by using luxurious materials such as velvets on pillows, accent chairs, and drapery,' advises designer Bridget Desroches. 'Faux fur throws, satin pillows, and shag rugs provide this luxurious feel to the space.'
It's also about considering the broader features of a room, which will play a key role in creating a feeling of opulence, as Bridget explains: 'Intricate ornate details in moldings, gilded accents, or an elaborate chandelier create elegance and grandeur.'
3. Layer cozy textiles
Since cozy opulence is about creating an inviting and warm space as much as it is about luxury, designers suggest incorporating plenty of layered fabrics to create the ultimate cozy space. 'It's all about overindulging the senses with pieces that spark a feeling of comfort,' says Founder of design studio Studio Kosma Kara Piepmeyer.
'The first thing I think of when adding coziness to a space is layering, says Reena Simon. 'I love playing with different textures and contrasting them against one another. Pick a centerpiece in your room, for example, the sofa in your living room, and experiment with fabrics like boucle, woven knits, exposed hems, and distressed linen and layer them on top of one another with throws and cushions.'
It's also worth considering adding cozy rugs to your space to create an inviting feel, as Naomi Astley Clarke suggests: 'Area rugs are a winter essential. Covering your floor with a plush, deep pile helps to keep things toasty. This extra layer of insulation is not only soft under bare feet but can act as a visual anchor which pulls the design scheme together.'
'I like to pair a light-colored velvet pile carpet with moody-hued walls in deep rust red, navy, or forest green. For extra festive warmth, don't forget to put on a roaring fire, and light some fir tree and winter spice-scented candles,' continues Naomi.
4. Create a cozy ambiance with lighting
Lighting ideas can work wonders in transforming the feel of a space, so they play an essential part in creating the right atmosphere for the cozy opulence trend.
'Warm light immediately adds depth to your space and is particularly important in the colder months,' explains Reena Simon. 'You can layer your lighting by adding a statement pendant and then choosing a table or floor lamp to complement the design scheme. An important tip to remember is to choose warm light globes, there is nothing worse than white light when trying to create a cozy ambiance.'
Table lamps are just as important to consider as other lighting trends, as Niki Wright and Scarlett Hampton, co-founders of lights & lamps explain: 'Table lamps are particularly effective in the autumn and winter months when natural light isn't particularly bright. As the evenings draw in, additional lamps placed at different heights or in various corners and nooks extenuate that coziness; adding practical light without taking from the ambiance.'
'Long tall candles work well for mantels and dining tables too,' adds designer at Avalana Design Avalana Simpson.
5. Accessorize with gold
'One way to incorporate this trend into your home is by adding hints of rich gold into your living area,' says Lisa Cooper. 'This versatile tone works best when paired with silver for an Art Deco look or the rich greens of a nearby Christmas tree for a timeless combination in the festive period.'
Lauren Zeng, design expert at Homary also suggests decorating with gold to create the cozy opulence trend, adding: 'Gold is associated with opulence and luxury so it's no surprise that it's been used as an accent to take interior schemes to the next level for centuries. It will remain a key feature in years to come but as well as bringing the contrast, drama, and luxe look, designers are set to use metallics more to bring warmth and radiance to a room or space.'
'You can either dip your toe into the use of gold without fully committing with metallic wallpapers or adding accessories to your home such as a vase, or you can be a little more extra and consider using it in statement pieces of wall art or furniture rather than allowing it to fade into the background,' Lauren concludes.
---
Cozy opulence is the ultimate combination of elegance and comfort, and we expect to see homeowners and interior designers channeling this look more and more throughout the coming months. If you're looking to elevate your home in anticipation of the festive season, we recommend following the expertise of interior designers and recreating these cozy opulent home decor ideas this winter.
Sign up to the Homes & Gardens newsletter
Decor Ideas. Project Inspiration. Expert Advice. Delivered to your inbox.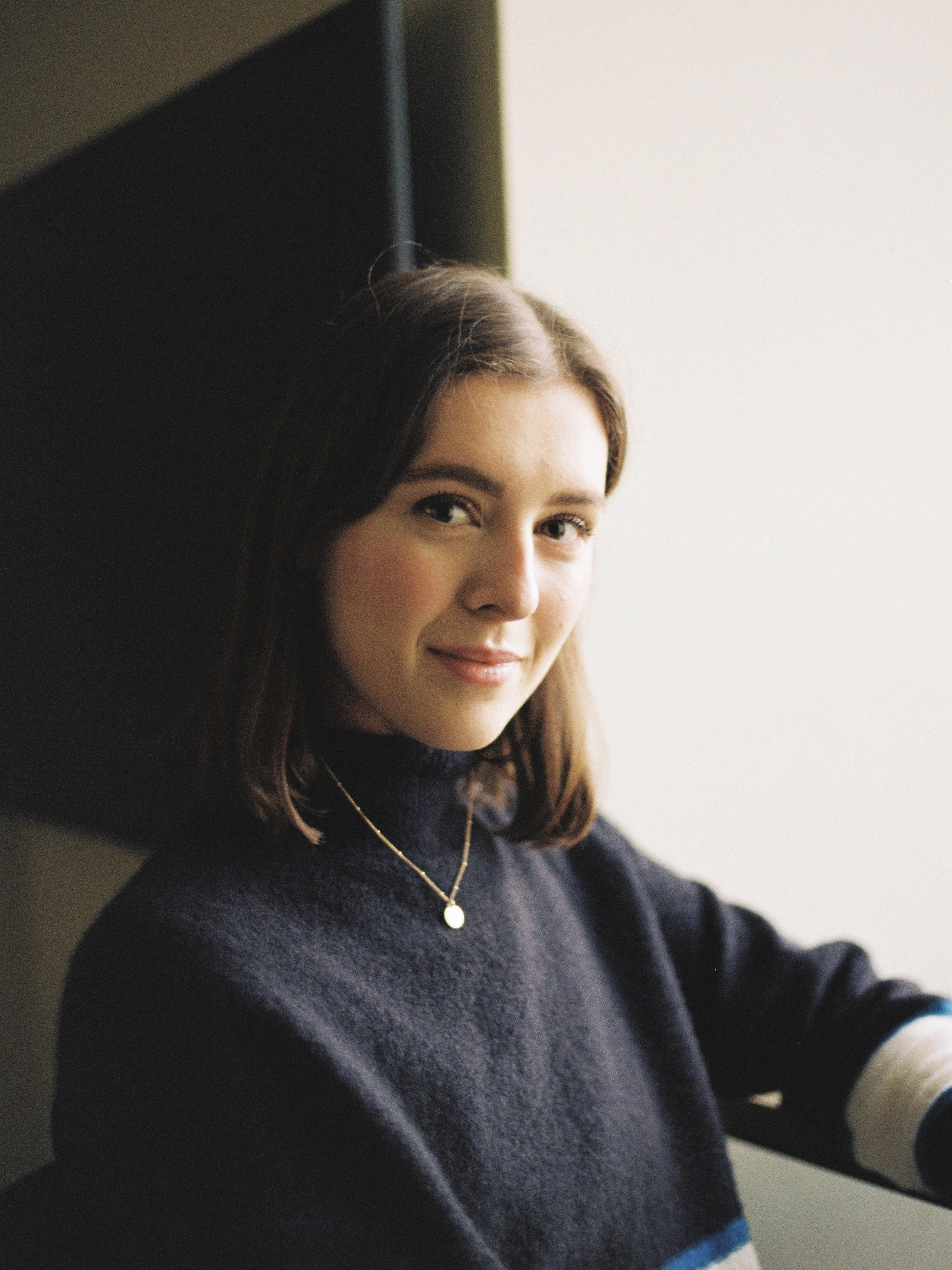 Emily Moorman is a News Writer at Homes & Gardens, working across a range of topics spanning interiors, celebrity and emerging trends. With a background in the fashion industry, Emily is well-versed in the world of design and trend cycles. Her undergraduate degree was in Fashion Communication and Promotion which she studied at Norwich University of The Arts, specialising in writing and digital communications.