Curtain tricks – 5 ways this interior designer creates drama with drapes
Using these curtain tricks can make your drapes the focus of your decor. Charlotte Rey of interiors agency Campbell Rey explains how she approaches this impactful element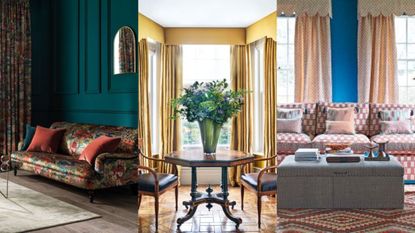 (Image credit: Osborne & Little / Christiana Syrris / John Day Photography)
'Curtain tricks' may not be something that springs to mind when you are picking out drapes. Of course, you will focus on the colors in the fabric, the pattern, the heft of the textile, the lining and how they hang. But did you know you can create drama with drapes?
Recently, we interviewed Charlotte Rey, one half of interior design agency Campbell Rey, and she told us how she makes the most of curtain ideas in her schemes.
'Curtains are one of the first things I think about in a room; they are such an amazing canvas to play with in so many ways, from the drapery to a pelmet shape, the fabric body, perhaps in a rich velvet or heavy linen, to the lining, which can be a gorgeous silk or a lighter cotton, to tassels, ties and tie backs,' says Charlotte.
Here, we showcase Charlotte's favorite curtain tricks.
Charlotte Rey is originally from southern Sweden but studied Fashion History and Theory at Central Saint Martins. She began her career at Swedish fashion label Acne Studios' cult publication Acne Paper where she met Duncan Campbell (shown, with Charlotte) in 2007. In 2014 the pair launched Campbell-Rey, an award-winning design studio working out of London. Their playful, elegant aesthetic has garnered acclaim from some of the world's leading publications including Homes & Gardens which recognized them as Newcomer to Watch at the Homes & Gardens Design Awards in 2019.
Creating drama with curtains
'Custom-made curtains are a great investment, and if you're having them created for a specific space,' says Charlotte Rey. Here, she tells us how she approaches curtain design, from living room curtain ideas to bathroom curtain ideas, to create drapes with dramatic impact.
1. Think: pelmets with purpose
'I think a pelmet in an interesting shape is a beautiful and fun way to make something special,' says Charlotte. 'The house or room itself can inform the shape you choose – whether that's referencing a historical detail like a scroll or following the architectural proportions you might find a Georgian house.'
2. Pick heavy drapes for cozy luxury
'In colder climates, like Sweden, where I'm from, we are used to having heavier curtains and they bring a certain richness to a room. When you draw them in the evening, the room becomes cozier and more intimate as the curtain fabric unveils itself.'
3. Add trimmings and tassels for detailed interest
'It's also very effective to add details to a pair of curtains to bring a room together – I love to add trim or a tape along the bottom hem or leading edge that works with a piece of furniture, texture, or color elsewhere in the room.
'I love tassels; I know some people think they can be old fashioned, but the right ones can be sensual and a bit sexy in a space. They add a level of finish to a room that feels very special. I would pair a matte fabric with a silkier tassel and often veer towards a long tassel over a short.'
4. Put curtains in unexpected places
'Curtains don't need to be practical just for windows, they can also be decorative and transform a corridor with a hard exit into a space that feels softer and more embracing.'
5. Hang them high to exaggerate window size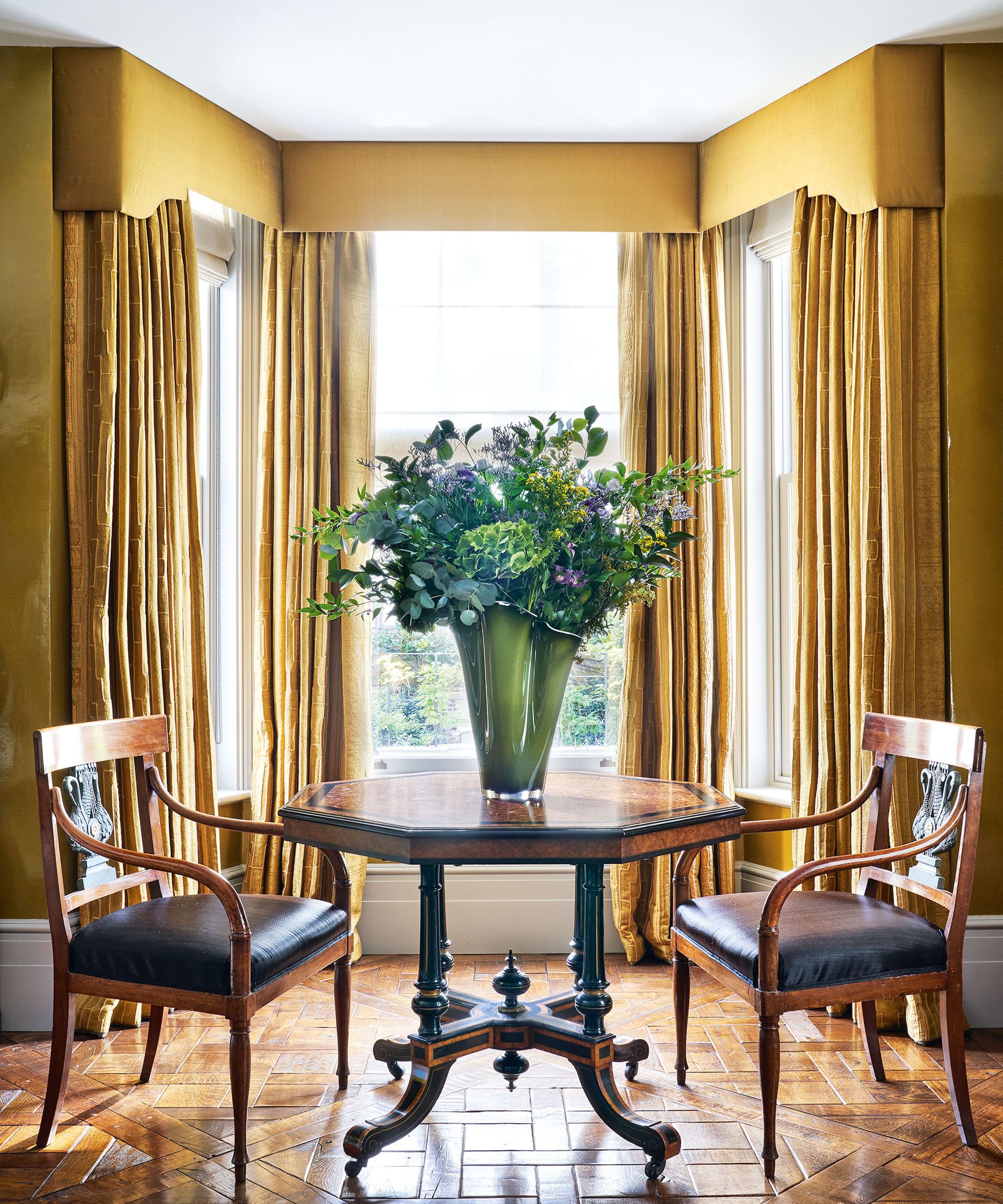 'We suggest hanging curtains as high up towards the ceiling as possible to give the impression of height in a room, and consider making them long enough to pool on the floor,' says Charlotte.
How do you hang curtains like a professional?
To hang curtains like a professional, do as interior designer Charlotte Rey suggests and hang them as high as possible but allow the fabric to just pool on the floor. Doing so will make your ceilings seem higher and your room grander and more luxurious. Hang them too so that they can be pulled right back past the frame. This will help to exaggerate the proportions of the window, and allow as much light as possible into the room. Ensure there is enough fabric width in your curtains to make them look full even when closed – you need at least one and a half times the total width of the pole or track length.
Sign up to the Homes & Gardens newsletter
Decor Ideas. Project Inspiration. Expert Advice. Delivered to your inbox.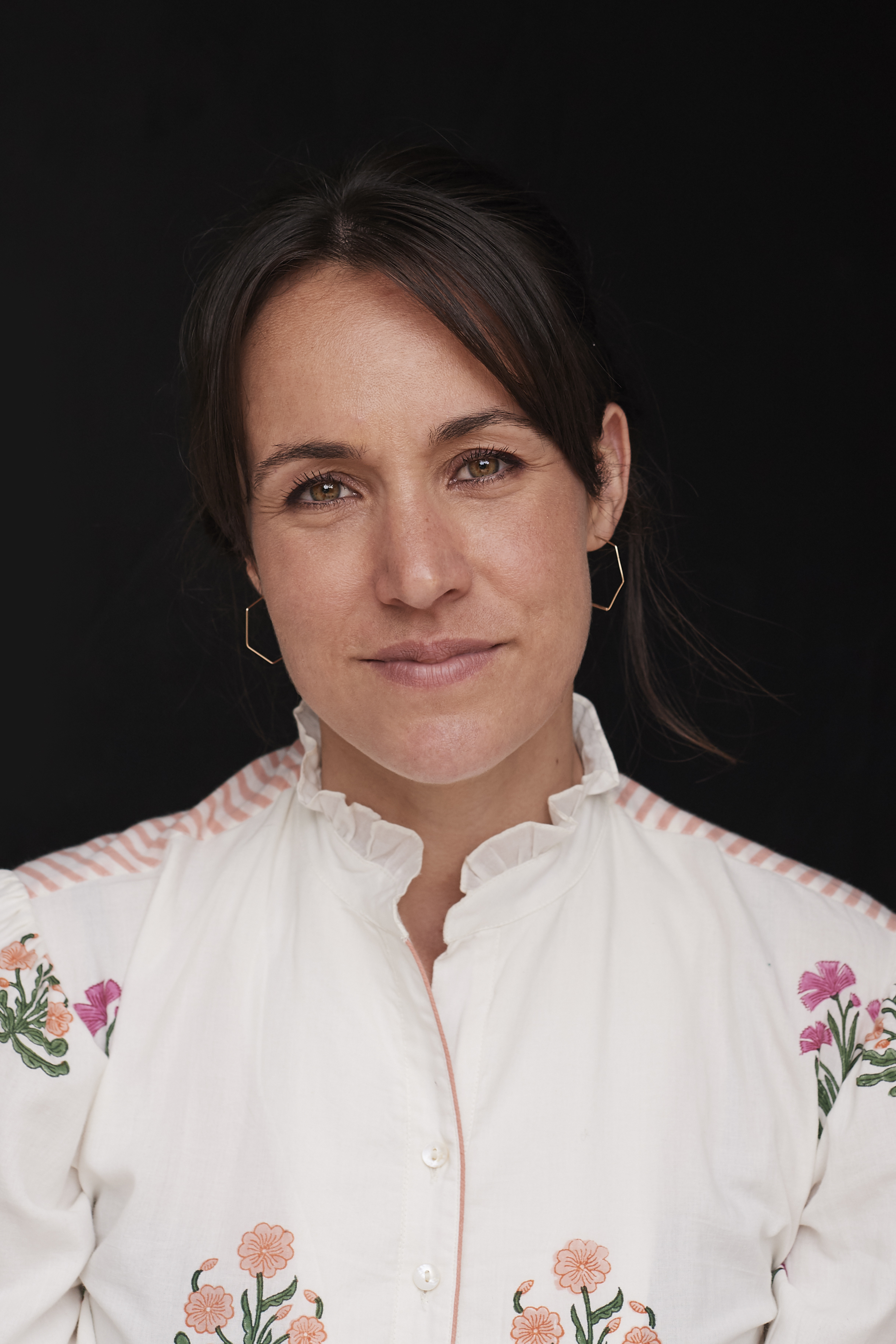 Jessica Salter is an interiors writer who interviews the leading interior designers and tastemakers each month in Homes and Gardens about their inspiring, yet practical ways to instill a slice of high-end design nous in our own homes and lives.
Jessica has had the luxury of snooping around some of the most stylish houses in the world, such as Pearl Lowe's Cotswolds manor house, designer Matilda Goad's London house and the interior design studio and husband and wife duo Buchanan Studio. She delights in asking the biggest names in the world of interiors, from Nina Campbell to Sophie Ashby, the really practical questions that we all want answers to – such as where to source that perfect living rug, kitchen cupboard handle, or paint finish – and loves finding out the design hacks that we can all achieve, especially on a budget.
After studying English Literature, Jessica started her career in journalism as a news reporter at the Daily Telegraph, before moving into the paper's Saturday Magazine as a commissioning editor of lifestyle and food features, interviewing cultural influencers from authors and actors to politicians and inspirational figures, reporting on key trends across the sectors of health, fitness and wellbeing.