Desk Feng Shui – 4 steps to bring balance to your workspace
Draw on Feng Shui principles to optimize your office desk and bring balance to your workspace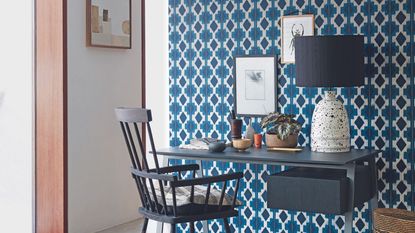 (Image credit: DAMIAN RUSSELL)
Feng Shui can be used in all aspects of your home to improve the quality of your life.
The philosophy of Feng Shui is to arrange items in your home to create balance and establish harmony between you and your environment and when thinking about office Feng Shui it may slip your mind to also consider the Feng Shui of the office desk itself.
Here, we're asked experts for their advice when it comes to office desk Feng Shui and how to create the perfect workspace.
Desk Feng Shui – why is it important?
Your work desk is seen as one of the most important locations according to Feng Shui because it has a direct impact on your career and prosperity. Go beyond simply organizing your desk, and instead consider the energy flows of your room.
'A well-designed Feng Shui desk can help create a harmonious and positive environment that promotes productivity, while a poorly designed one can cause negative energy to build up and lead to stagnation,' claims Feng Shui expert Johanna Augusta.
When you likely spend a lot of your time at your desk, employing the principles of Feng Shui is important to both enhance your chance at success and look out for your wellness at the same time.
1. Choose the right desk style
In Feng Shui, selecting the right desk material and style can have a huge effect.
Whilst office desks don't come in too many shapes, it is all about how it fits within the room. It should not be too big for its environment, but not too small so that you don't have the room to get anything done efficiently.
When it comes to organizing a home office, you should consider what actually needs to be in that room, especially if you have a small home office. Once you have determined what it is you really need, you will be able to select the right sized and shaped desk for your space.
When it comes to the desk material, a wooden desk is both a traditional and stable Feng Shui desk option – whether in its original finish or painted. Metal desks are also a good contemporary choice to emphasize the metal and water elements of Feng Shui.
You should aim to avoid using a glass desk in your office when paying attention to Feng Shui principles, however, as their fragility hints at instability and that things may fall through your work life.
2. Position your desk for the best effect
When thinking about home office desk ideas many people overlook the impact the position of the desk can have on energy and productivity.
Where possible, try to keep the desk away from a wall. The best place to situate your office desk is in the 'power position'. This is the spot furthest away from the entrance of the room and, preferably, facing toward the door. 'This position will give you a sense of security and help you stay alert,' adds Johanna.
This position is also called the command position and offers some great Feng Shui benefits. When you are facing the door, you can spot opportunities as they come into your workspace and your career and it helps to keep your desk away from the room's sharp corners which can create negative energy, Johanna continues.
3. Minimize desk clutter
Whilst clutter isn't necessarily a wholly negative thing on an office desk, it is helpful to keep your space organized and avoid too many distractions building up.
In Feng Shui, some clutter can be seen as a positive sign of energy and flow – so long as the items are not collecting dust. It is good for a desk to show signs of life, or 'yin'. and creativity rather than an empty desk which can be interpreted as a sign of stagnation.
We suggest setting aside a small portion of time at the end of each workday to reorganize your desk. Take a moment to put away paperwork and stationery and clean your monitor ready for the next day of work. As you mindfully move and organize your objects you will be organizing your mind as well.
4. Select the right objects for your desk
After the negative clutter has been removed, it is important to add the right things back to your desk in order to boost productivity and encourage positive energy.
'The best objects to have on an office desk for Feng Shui are those that represent the five elements: wood, fire, earth, metal, and water,' explains Johanna, 'These objects can help balance the energy in the space and promote positive Chi Flow.'
Plants are common decor items that enhance the wood element, although it is important to note which plants to include and which Feng Shui plants to avoid when you are trying to encourage growth.
Candles contribute to strengthening the fire element to stimulate energy and transformation as well as inducing a relaxed atmosphere and a miniature water fountain draws from the inspirational water element to create a tranquil ambiance.
Johanna also recommends using crystals and small metal sculptures to represent the stable earth and unifying metal elements respectively and bring full balance to your desk space whether it be at home or in the office.
What room should my Feng Shui desk go in?
To optimize your productivity and increase good energy, place your office desk in a room with as much natural light as possible.
In Feng Shui, light represents the fire element and is the strongest manifestation of energy. Its powerful effect and positive energy mean that it brings balance and harmony when embraced and let into the home.
Sign up to the Homes & Gardens newsletter
Decor Ideas. Project Inspiration. Expert Advice. Delivered to your inbox.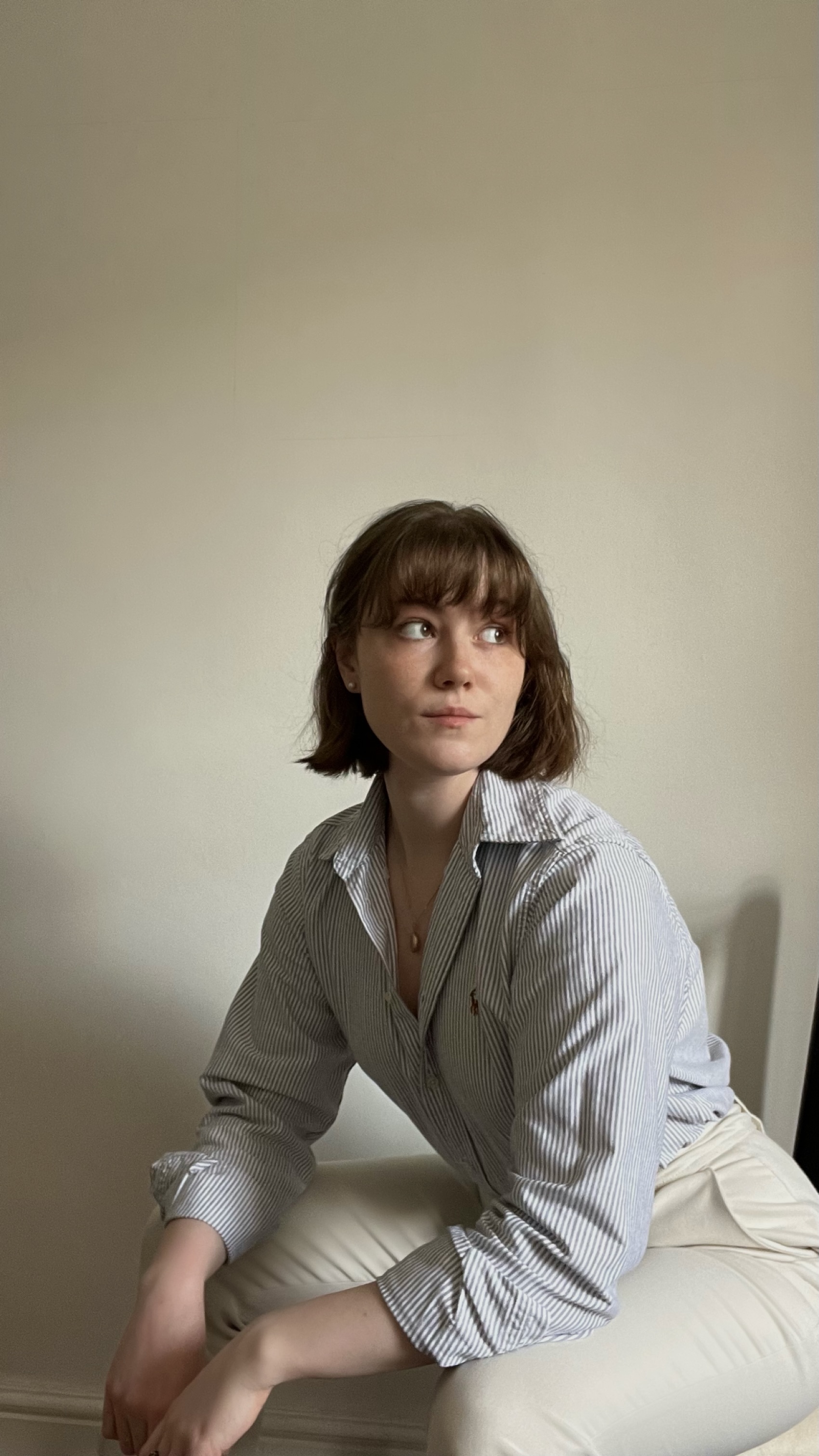 Chiana has been at Homes & Gardens for a year, having started her journey in interior journalism as part of the graduate program. She spends most of her time producing content for the Solved section of the website, helping readers get the most out of their homes through clever decluttering, cleaning, and tidying tips – many of which she tests and reviews herself in her home in Lancaster to ensure they will consistently deliver for her readers and dabbles in the latest design trends. She also has a first-class degree in Literature from Lancaster University.