French decor ideas – 9 ways Parisians make classic prints feel contemporary
As the classic French decor fabric toile de Jouy enjoys a renaissance, we show you delightful ways to include this print in your schemes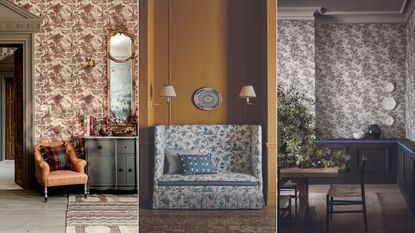 (Image credit: Mind The Gap / Colefax & Fowler / Little Greene)
Sign up to the Homes & Gardens newsletter
Decor Ideas. Project Inspiration. Expert Advice. Delivered to your inbox.
Thank you for signing up to Homes & Gardens. You will receive a verification email shortly.
There was a problem. Please refresh the page and try again.
French decor is never more fantastique than when showcased in toile de Jouy.
This simple fabric style that often features pastoral scenes in monotone had its original heyday in late 18th and early 19th century France. Now seen on the catwalk and in the smartest of interiors, toile de Jouy is currently undergoing a new surge in popularity.
Here, we show how to introduce jolie Jouy in your own home decor.
French decor ideas – 9 ways to bring in toile de Jouy
Toile de Jouy directly translates as Cloth from Jouy, as a huge manufacturer of the cloth was based in small town outside Paris called Jouy-en-Josas.
Although the trend for toile began earlier in the 17th century, a result of the fashion for Indian imported block printed Chintz fabrics, which enamored curious Europeans, such was the demand that the French banned the import of chintz as not to damage their own fabric production industry.
It wasn't until Irishman Francis Nixon invented the copper plating technique which made it simpler to print large detailed intricate designs that things changed. The Europeans began to produce fabric designs in a similar spirit to chintz without the intensive labor of the Indian block printing technique – this became toile.
The toile craze then took off in the late 18th and early 19th century popularized by the fashionable figures of the day such as Marianne Antoinette. Here, we show you how to introduce this most typical of French decor styles to your interiors, through upholstery, curtains and wall decor ideas.
1. Contrast delicate prints with bold color
A high-backed loose fabric covered sofa in a classic blue and white toile adds a gentle quality to an entryway setting, it sharply contrasts with walls painted in a bold yet traditional shade of mustard yellow.
'Create ambiance and illumination for quiet contemplation and light reading with small wall lights positioned either side. Unify the blue and white upholstery and scatter cushion with a wall mounted charger in a classic, complementary Delft design,' says Jo Bailey, Homes & Gardens' Deputy Editor and stylist.
Sofa in Toile Chinese in Blue, and Hector in Blue; Cushions in Brook Stripe in Blue, Lingrove in Indigo; Lampshade trimmed in Arlington Narrow Braid in Blue, all Colefax and Fowler.
2. Pick a busy monotone for a calm backdrop
Toile is typically monotone, but you do now find wallpaper ideas using multiple colors. The strongest shade you would have found in the 19th century would have been raspberry red but never pale pink, if you come across an original example in this shade it has likely faded through time.
The beauty of this toile wallpaper is that although it may be elaborate in print, as it only includes two colors, the burgundy pattern layered on a neutral ground, it can sit behind busyness, providing an interesting backdrop to your existing objects and collections.
Toile du Tyrol wallpaper in Burgundy; St. Germain chair in chestnut leather; Tyrollean Plaid Cushion, all MindTheGap.
3. Combine muted wallpaper with complementary fabric
'Matching wallpaper and fabric prints exactly was last fashionable a few decades back, but small prints over multiple surfaces have really started to become popular again. However, this will result in a busy scheme that may be too much for hectic spaces, such as the kitchen or family room,' says Lucy Searle, Editor in Chief, Homes & Gardens.
'If you are thinking of introducing kitchen wallpaper, for example, I would heartily suggest that you pick a less busy pattern (perhaps non-toile) for the fabric in a matching muted shade, whether a cool, calming olive as in the space above, or a faded monotone yellow, pink or pale blue toile.'
4. Contrast delicate toile with block monochromes
Restrict your working from home space to just one corner of a room to create boundaries and prevent impacting your off-duty life. Here, smart black has been used for the furniture, accessories, trim and window dressing allowing the wallpaper to bring the only punch.
'Select furniture and accessories for the rest of the room in other shades to exaggerate the different zones, to go with the green colorway of this wallpaper you could bring in greens in a broad spectrum of hues,' suggests Jennifer Ebert, Deputy Editor (Digital), Homes & Gardens.
Scene D'ete wallpaper from the Les Belles de Jouy collection, Casadeco.
5. Go modern with a large scale toile
When decorating with traditional wallpaper prints, playing with different pattern scales can offer a fresh and contemporary twist. This scaled-up textile wallcovering design, which features scenes from Greek mythology, interacts with antique furniture, ornaments and figures of smaller proportions, while bringing a modern touch to the classical pieces.
Mythologie Grecque wallcovering in Silver Pine, Arte.
6. Combine classic toile with urban modernity
Such is the versatility of toile it can work in the most avant garde interiors like in this loft apartment pictured.
The floor to ceiling windows dominate the space yet the pattern of the fabric on a white background tempers the sharp architectural lines. The design is a reworking of a classic toile, rather than a pastoral scene, it depicts the buildings seen from New York's Central Park.
Toiles have always shown a narrative and are very reflective of the time they have been produced. Some of the original pastoral scenes, for instance, depict tipsy peasants frolicking in fields.
Central Park Toile, Travers at Zimmer + Rohde.
7. Create a smart rustic appeal
Create a moody and sophisticated French country kitchen/dining scheme with dark woodwork and a toile wallpaper in a chocolate shade. A French country farmhouse rustic table, sisal rug and wall mounted plates impart a pleasingly traditional quality, while the fine ebony dining chairs with woven seating have a chic Scandinavian feel.
The strikingly unexpected line of electric blue painted horizontally along the top of trim bring the room into the present day with a bang.
Wallpaper: Stag Toile in Chocolate, Panelling: Chocolate Color, Intelligent Satinwood, Trim: Mambo, Intelligent Eggshell; Coving & Ceiling: Rolling Fog, Absolute Matt Emulsion, all Little Greene.
8. Create a focal point with upholstery fabric
For a cool heritage aesthetic, use paint in desaturated muddy colors such as grays and browns which look smart in older properties with panelled woodwork and original moldings.
With this base, introduce upholstered classical furniture in a large-scale toile de Jouy and team with a sleek occasional table for a smart and contemporary layer.
Toile de Joie fabric, Ramiro Fernandez Saus x Chelsea Textiles.
9. Frame a nook bed with antique style fabrics
There was a fashion in the 19th century to cover an entire bedroom in toile, from the pelmets of a four-poster bed to the upholstery of chairs, framing of mirrors and the wall covering.
The decoration of this restful nook bed plays homage to this, with opulent layers of patterned quilts, pillows, and an impressive pair of curtains in toile to create privacy.
The decorative patterns are soothed with a small geometric wallpaper in the background – introducing a welcome modern twist.
The curtain and alcove fabric: Mariage De Figaro in Encre, Blanket in La grandiere, Plaid in La Valette Soierie in Jardin, Armchair in Clery in Sanguine, Villandry wallpaper in Celadon, all Pierre Frey.
FAQs
What is French style decor called?
French style decor, often also called provencal or 'provincial' style, really refers to the French country look typified by a more rustic approach. Toile de Jouy is a typical fabric design that idealized the provincial French look when it was first fashionable, though it is often found in the smartest of city apartments. And while Parisians often decorate in a very pared back way, there is nothing more typically French than bucolic country scenes on wallpapers and fabrics.
---
French decor, like any other nation's, doesn't just fit into one box. The French urban approach to decor is sophisticated and sparer than the traditional country properties' decor, but, in both types of location, you will find classic, toile de Jouy prints.
Sign up to the Homes & Gardens newsletter
Decor Ideas. Project Inspiration. Expert Advice. Delivered to your inbox.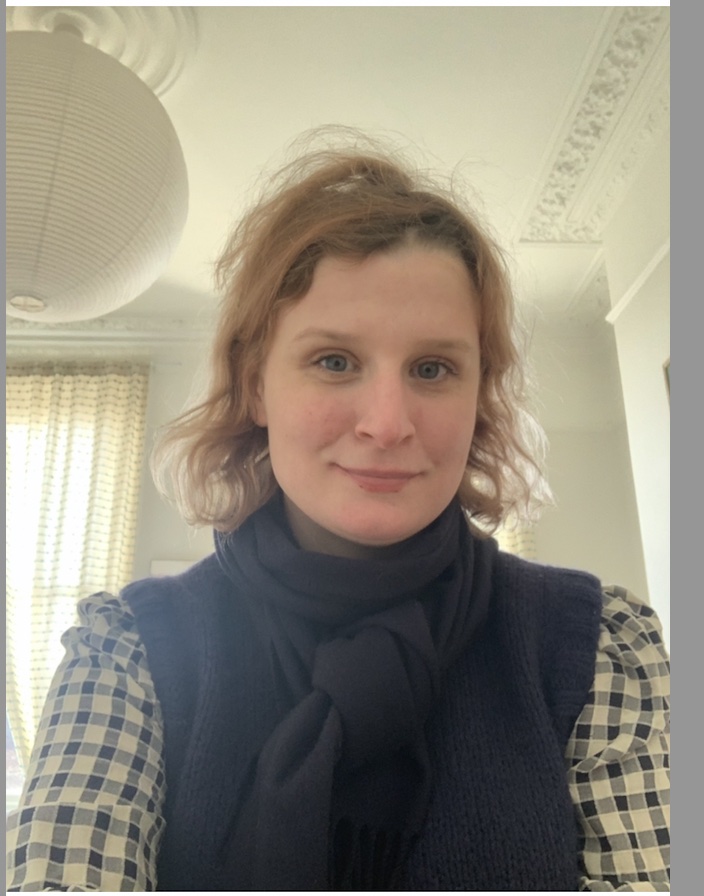 Kiera is a freelance stylist and writer. She has been working in journalism for over a decade. Before embarking on her freelance career, Kiera worked as the Style Editor of ELLE Decoration, the Interiors Editor of House Beautiful, and as Stylist at Homes & Antiques magazine. She loves planning and understanding how a decorating scheme comes together, and has a passion for patterned wallpaper and fabrics.